Usa Jingu Shrine & Koku no Kura (Nov. 13-14, 2023)
$2,160.00
This is the purchase page for the brewery tour, Usa Jingu Shrine & Koku no Kura.
The double occupancy price is for two persons. ($1,080.00/person)
The single occupancy price includes extra charges.
The tour price includes a $200.00 USD non-refundable deposit (administrative fee) per person.
Cancellations at least 31 days prior to departure will receive a full refund minus the $200.00 USD per person administrative fee.
Cancellations 0 to 30 days prior to departure will be subject to 100% charge of the tour price.
Please read the Terms & Conditions carefully before booking a trip with us. It is a legally binding contract.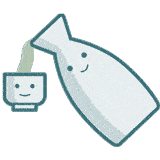 Loading...