As the weather cools and the holiday season creeps up we start to crave richer foods. One of my favorite things to make for holiday gatherings is buttermilk biscuits. There's something so comforting about a freshly baked biscuit that never grows old; not to mention the amazing buttery aroma wafting from the oven!
Great food and drinks go hand in hand but even more so during the holidays when we feel the urge to treat others and ourselves. Daishichi "Shoka" is my choice for an elegant and luxurious sake that pairs well with richer foods.
In this version the biscuits are made into mini sandwiches with royal American ham, Gruyère and peach jam. These are perfect snacks that can be served to guests as appetizers or hors d'oeuvres prior to the main meal; they are sure to get everyone's appetite going. The dough can be prepped, cut out and chilled ahead of time. Do bake and assemble them right before serving. Freshness is key.
Buttermilk biscuits ingredients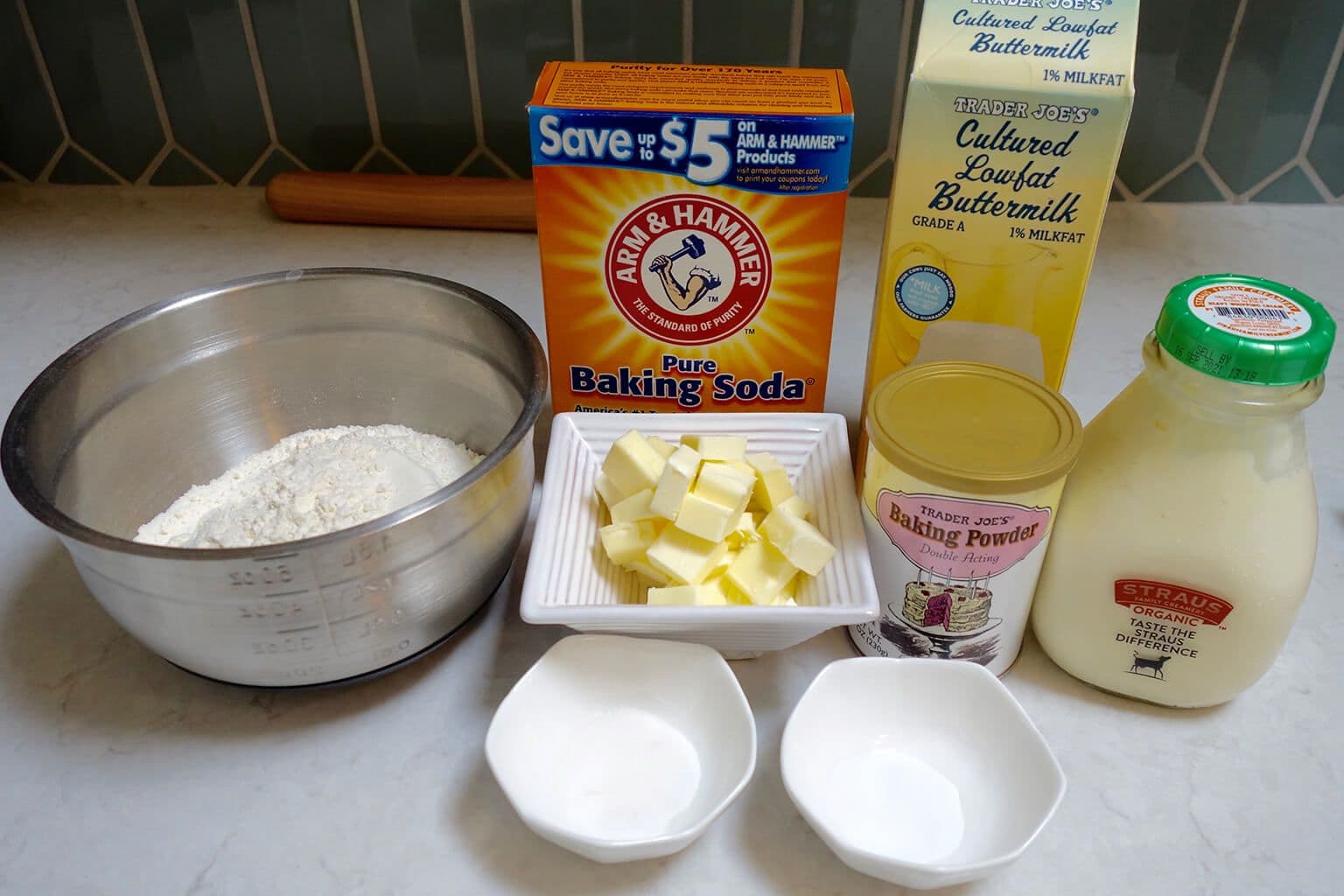 2 cups all-purpose flour
1 tsp kosher salt
1 tsp sugar
1/4 tsp baking soda
1 tbsp baking powder
3.5 oz. cold butter, diced then chilled in freezer for 30 minutes
8 tbsp cold buttermilk
6 tbsp cold cream
2 tbsp cream for brushing
Directions
Step 1
Preheat the oven to 425°F. Whisk flour, salt, sugar, baking powder and baking soda in a large bowl. Add cubed butter and cut into flour with a pastry cutter until mixture butter is the size of pea.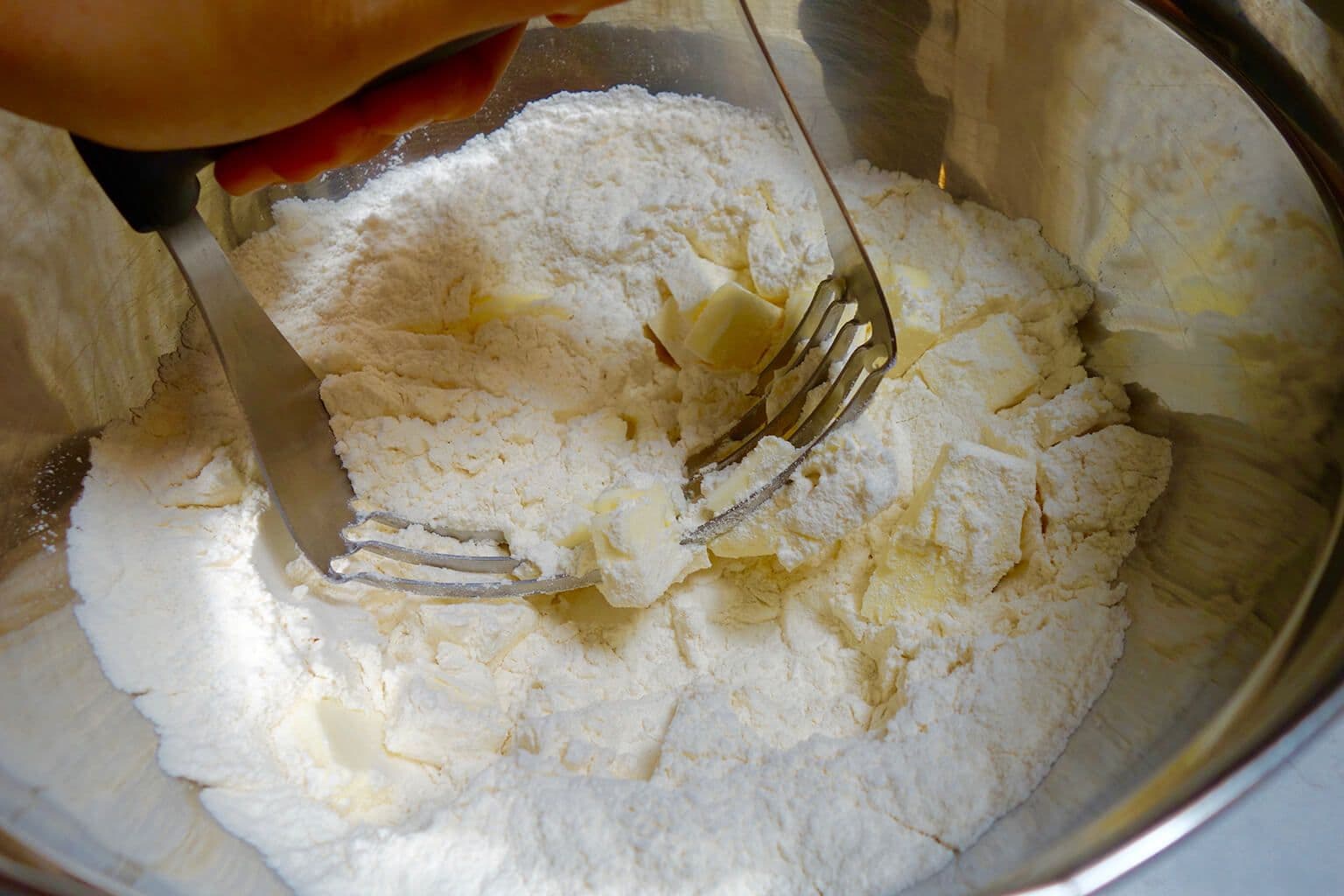 Step 2
Make a well in the center and add the buttermilk and cream. Stir with a large spoon until the mixture becomes just combined. It will still be crumbly. Turn dough out onto a lightly floured work surface and pat together into a rectangle. Flatten dough with a rolling pin to about 3/4 inch thickness and fold in thirds.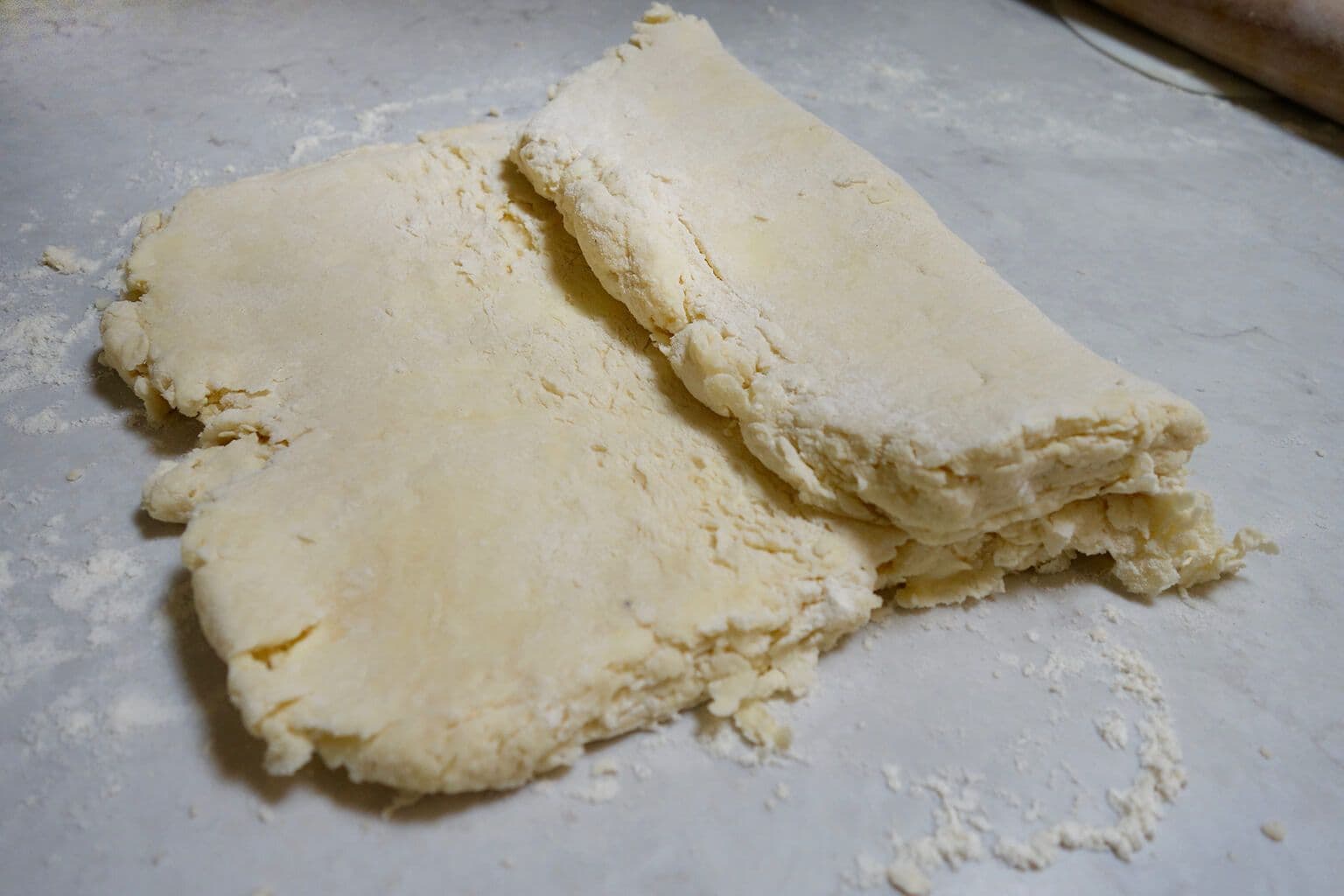 Step 3
Roll out the dough to 3/4 inch thickness and repeat the process 2 more times, making sure to pick up any loose crumbs along the way. Use minimal flour as needed to prevent dough sticking to the surface. Cut rounds about 2 inches wide. Place on a baking sheet lined with parchment, brush with cream and bake for 15–20 minutes or until tops are golden brown.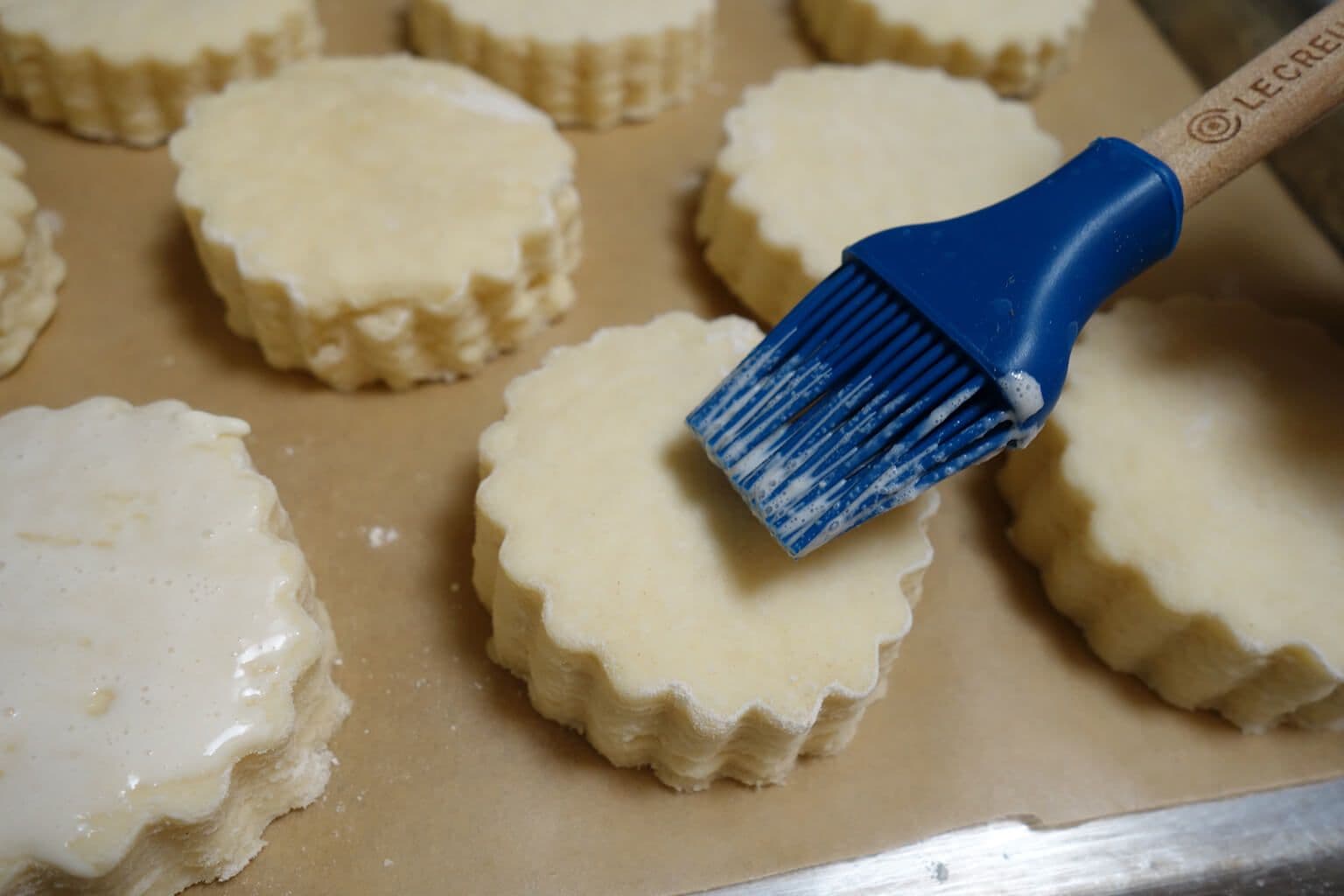 Step 4
Assemble the biscuits.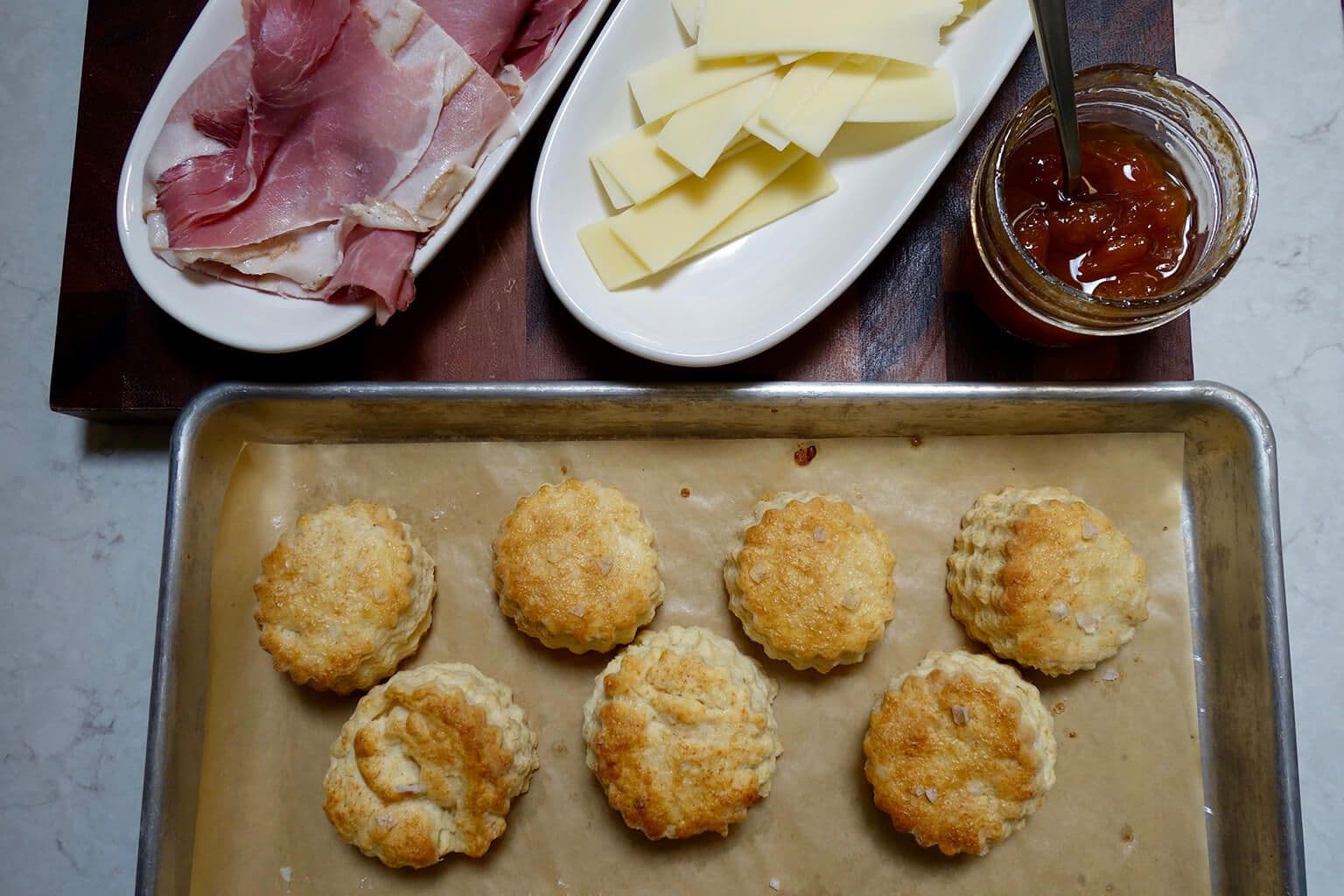 Sandwich components:
1/4 lb American royal ham
1/2 cup peach preserve or your favorite jam
4 oz. gruyere sliced thinly
Gently split the warm biscuits and layer cheese, ham and jam inside. Enjoy right away with sake!
Recommended sake pairing
Daishichi "Shoka"Fukushima Prefecture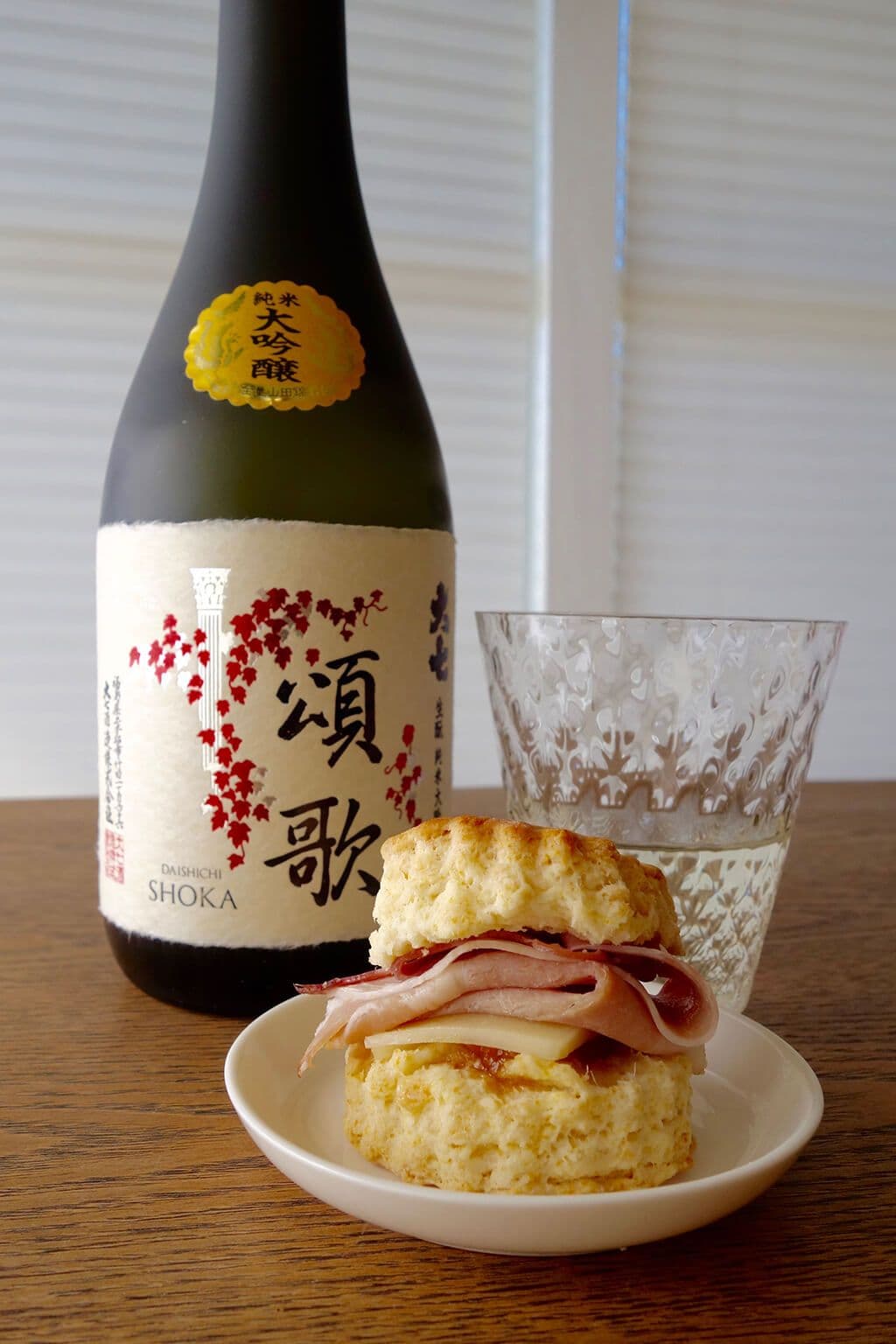 "Shoka" is a smooth and elegant daiginjo balanced with a rich flavor and underlying umami resulting from the kimoto technique. The shizuku free drip and the super flat rice polishing method allow the complexity of the Yamadanishiki rice to shine with clarity. Notes of wood, warm spice, cream, banana and cooked pear are delivered on a silky and refined texture.
"Shoka" was named Best Sake to Pair with French Food in 2013. It is truly a beautiful and balanced sake that has the strength to complement the richness of the buttery biscuits, while still maintaining elegance with its balance and clean finish. Try also pairing with holiday favorites such as potato gratin, turkey with gravy and stuffing.