Father's Day is all about demonstrating the admiration, love, gratitude and respect you have for the father figures in your life. It's also about showing those special people a good time! Do both with the featured sake and sake ware in our Father's Day Collection.
For this gift guide, we've assembled a lineup of some of our most popular sake from various regions of Japan. They each have their own unique tasting notes, yet generally lean toward a crisp, dry profile that dads everywhere will love.
"Fubuki" Sake Set With Handbasket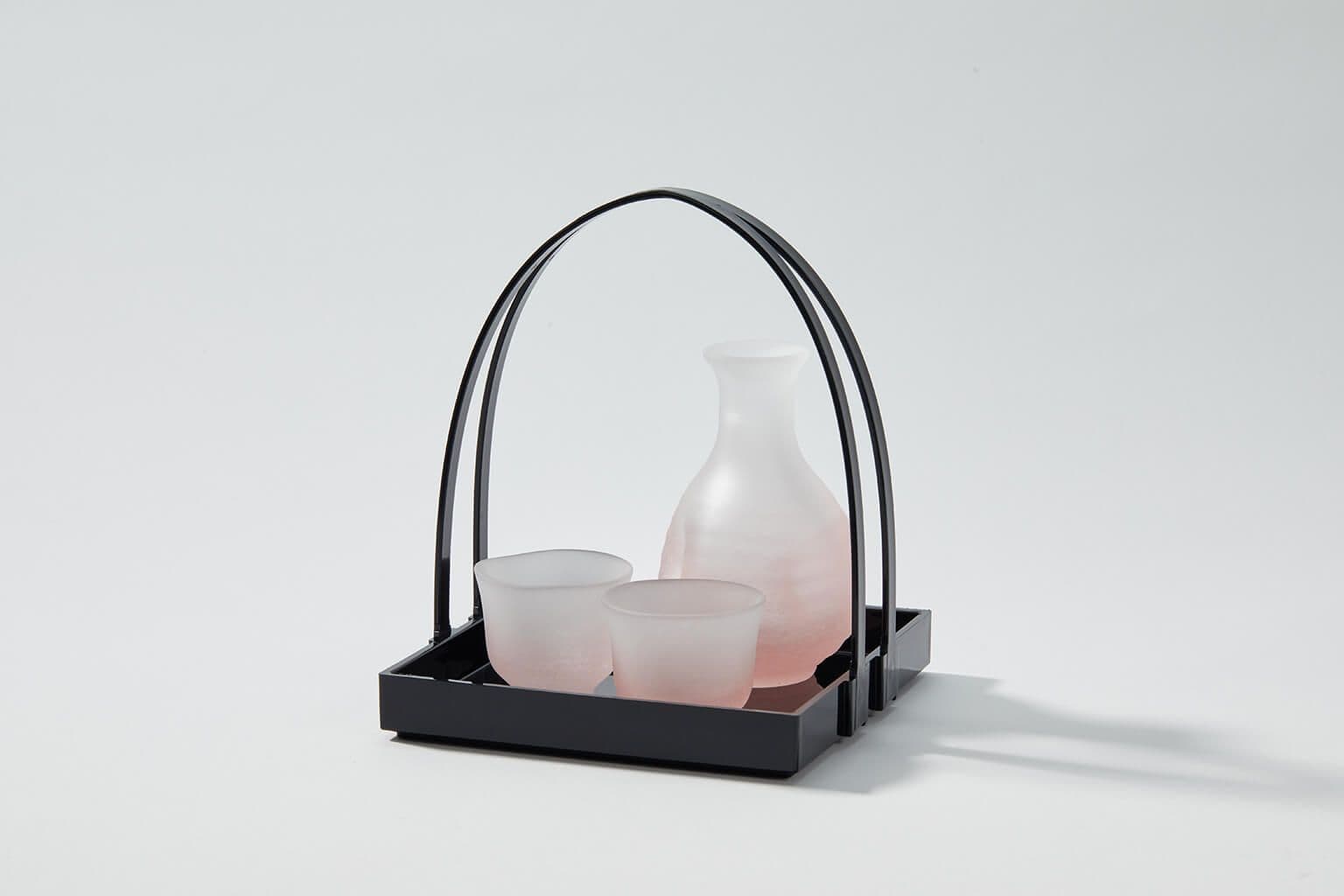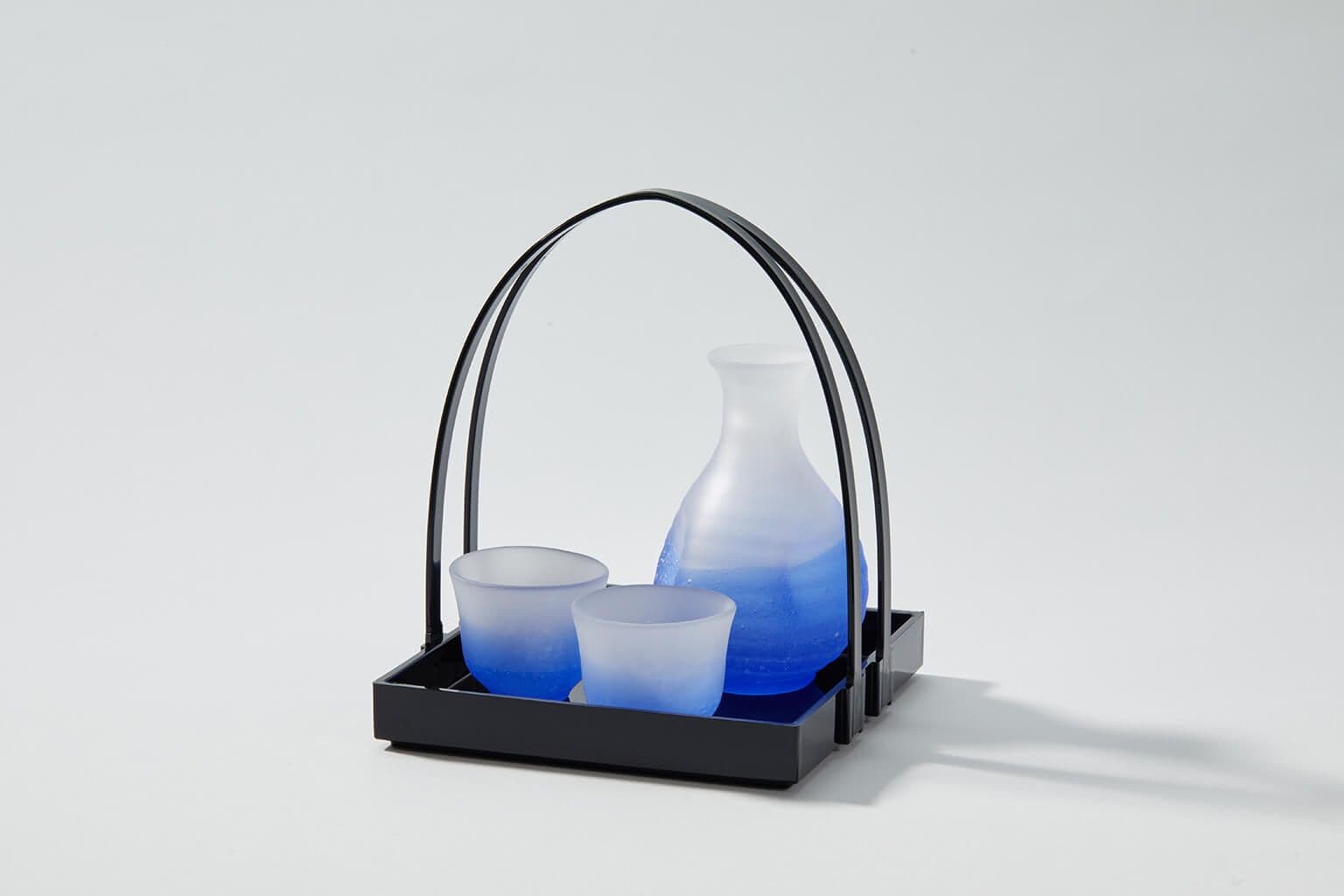 Make every kampai extra special with this elegant and eye-catching sake ware. The bottoms of the two "guinomi" (sake cups) and the "tokkuri" (serving carafe) have been imbued with one of two colors: brilliant royal blue or sakura pink. The "Fubuki" Sake Set is ideal for serving chilled sake, which is convenient because all of the sake on this list can be enjoyed cold! It's a functional and alluring centerpiece that will impress dad and any company he may host in the future.
Wakatake "Onikoroshi" Junmai Daiginjo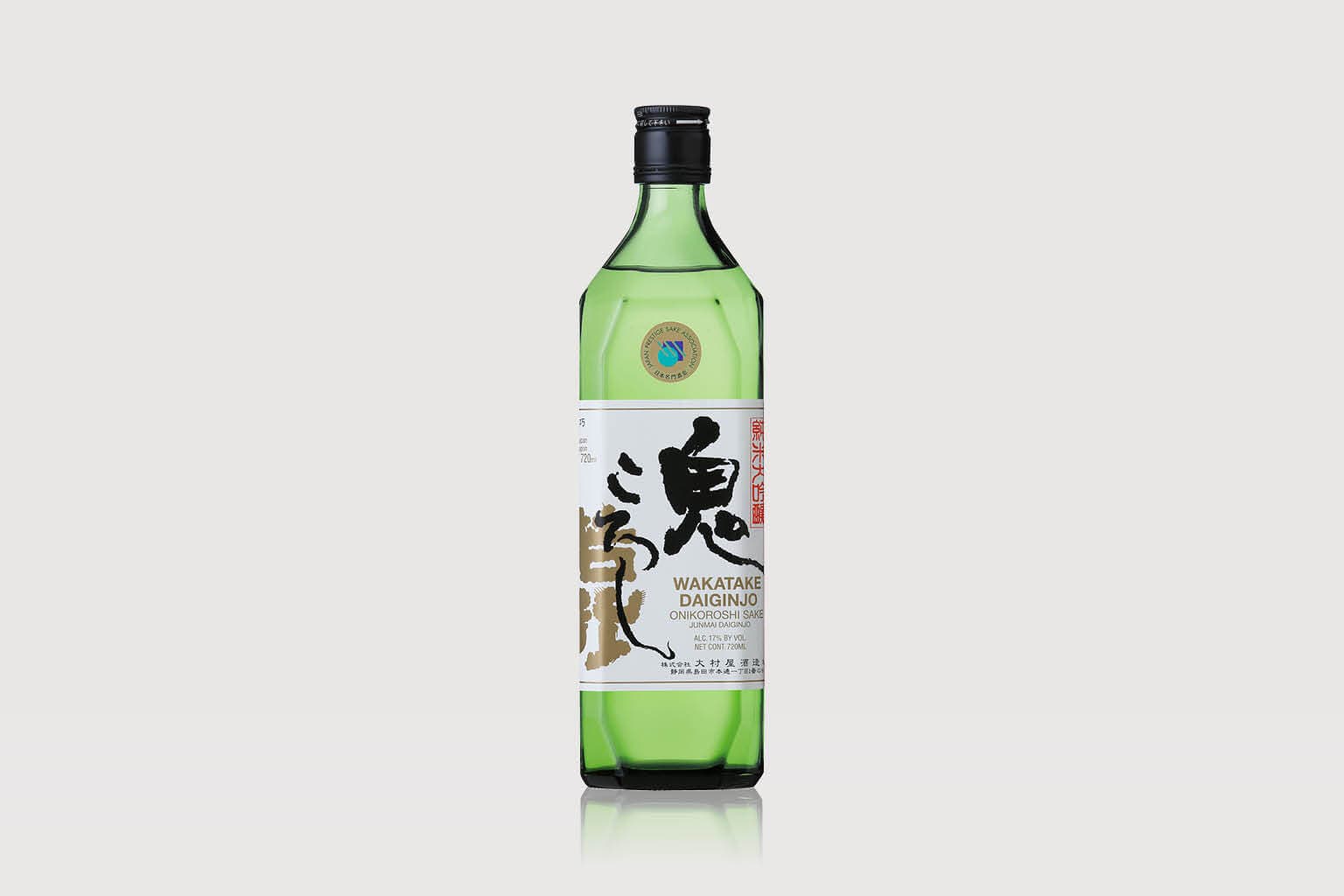 The best-selling Wakatake "Onikoroshi" series is a wonderful example of quality sake from Shizuoka prefecture. The junmai daiginjo variety has notes of fruit which impart a subtle sweetness, yet it still maintains a clean delivery and a smooth mouthfeel. Many junmai daiginjo are strictly served chilled, but "Onikoroshi" can also be warmed, making it a dynamic sake.
Suigei "Tokubetsu Junmai"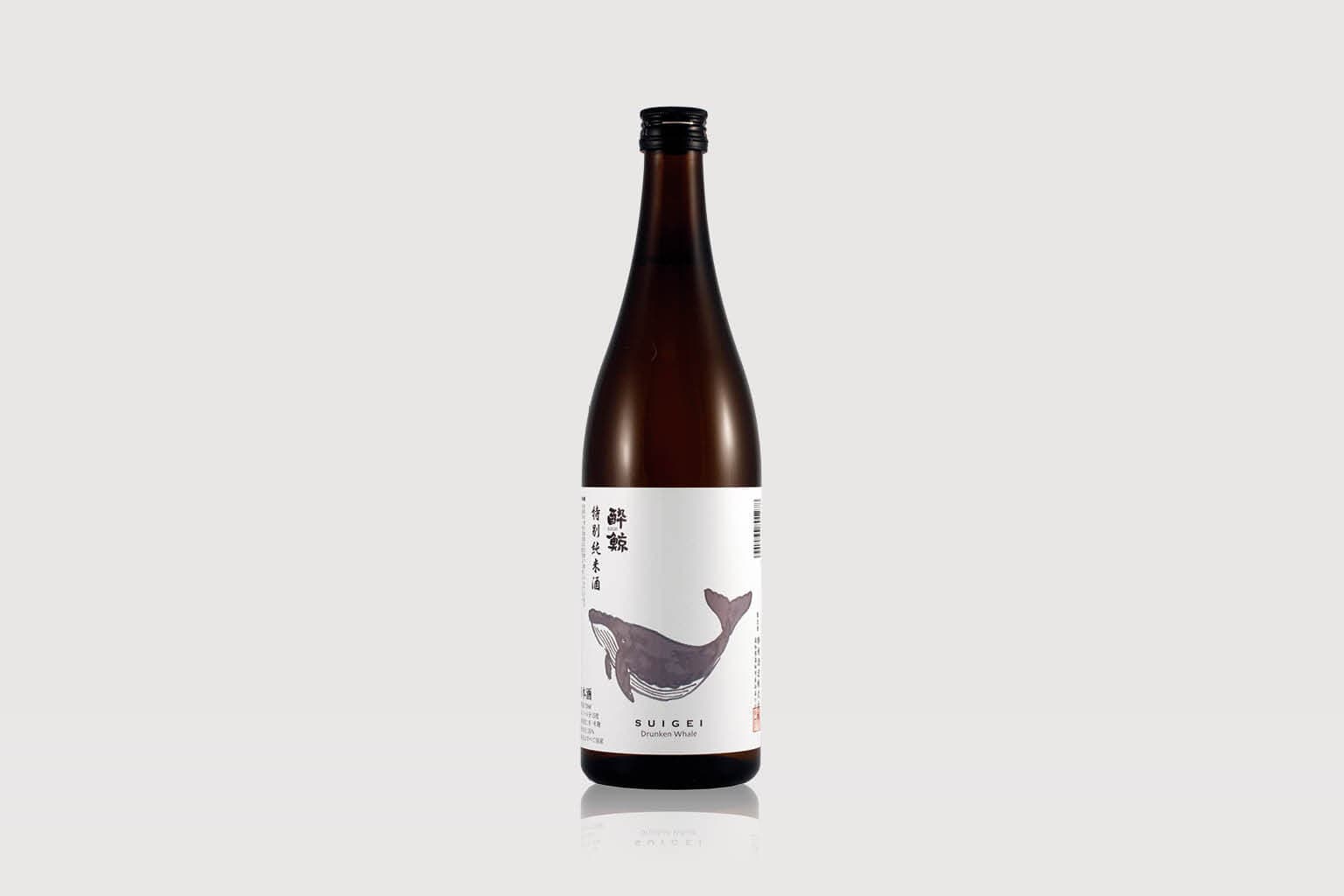 This special junmai comes with a backstory that is as intriguing as its flavor, so not only will it taste delicious, but it'll be a fun tale for dad to tell his buddies. The brewery where it's made is named after a legendary daimyo (Japanese warlord) from Shikoku named Yodo Yamauchi, who was so infamous for excessive drinking and eating that he proudly gave himself the nickname Drunken Whale; in Japanese, "Suigei." When sober, though, he was reportedly a wise man who knew how to navigate the delicate complexities of Japanese politics.
In a way, Sugei "Tokubetsu Junmai" embodies both sides of Yamauchi's personality. When served cool, it expresses floral and ricey tones for a rather light taste. When served at room temperature, it develops a slightly more robust, umami-driven flavor. Fittingly, this sake also pairs well with a variety of foods.
Kikusui "Junmai Ginjo"
Kikusui "Junmai Ginjo" is a light, refreshing sake with delightful hints of citrus fruit, such as sweet orange and persimmon. Its pristine taste, smooth texture and slight dryness stand as a testament to the renowned elegance of Niigata prefecture's premium sake. The pale blue bottle evokes the cold winters that bring the snowfall that makes the area's products some of the best tasting in Japan. The color also makes it a great visual match for the blue "Fubuki" Sake Set!
Hakurakusei "Junmai Ginjo"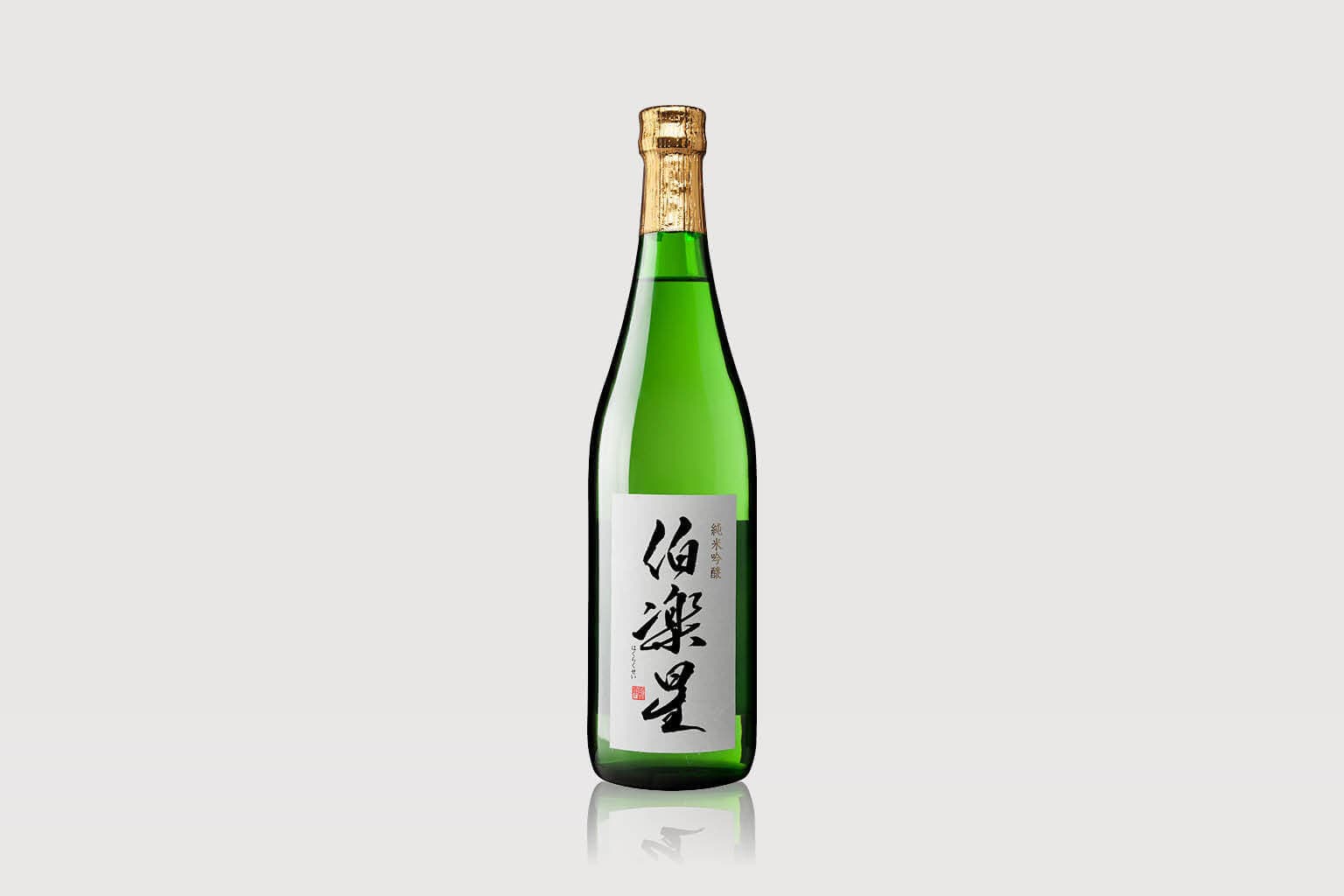 This junmai ginjo from Niizawa Brewing Company has a lively aroma and flavor profile marked by layers of cedar, banana and citrus fruit. Capable of pairing with both savory and sweet foods, Hakurakusei "Junmai Ginjo" falls in line with the brewery's goal of producing excellent mealtime sake. Whether you're ordering takeout, going to a BYOB restaurant or making dad a Father's Day meal from scratch, this sake from Miyagi prefecture is a great choice!
Atago no Matsu "Tokubetsu Honjozo"
This special honjozo is another offering from Niizawa Brewing Company. Yet unlike Hakurakusei "Junmai Ginjo," this sake can be enjoyed at a range of temperatures. The crisp taste of fresh fruit is dominant when served cold, but warming the sake will deepen and expand the flavors, lending a little more umami to the sweetness. The versatility of Atago no Matsu "Tokubetsu Honjozo" makes it a reliable pairing partner for dishes of all kinds.
A gift like no other
Whether the father figures in your life are dedicated sake connoisseurs or simply have a budding interest, these easy-to-drink sake are sure to satisfy. Combine your bottles of choice with excellently crafted Japanese sake ware for an impressive bundle that will stand out. Avoid falling into the Father's Day gift rut of grill equipment and ties by giving a gift like no other.