One meat dish that cannot go unappreciated in Korean cuisine is "doeji kalbi," gochujang marinated pork ribs. I grew up eating doeji kalbi at a small restaurant chain named Ham Ji Park (Los Angeles), which specializes in it along with a few other pork dishes.
I still remember the aroma of the pork cooking when walking into the dining room for a down-home meal. The chile marinated meat and charred bits coming together in a single bite is a gustatory pleasure that is hard to forget.
My home version is so easy to make though — you'll be able to recreate this dish at home with little effort and high reward.
Ingredients
2.25 pounds pork spare ribs
¼ medium yellow onion, roughly chopped
⅓ cup gochujang (plus 1 tablespoon gochujang for glaze)
2 tablespoons gochugaru (chili pepper)
¼ cup rice syrup
3 garlic cloves
1 teaspoon ginger, roughly chopped
2 teaspoons sesame oil
3 tablespoons cup soy sauce
¼ teaspoon black pepper
Directions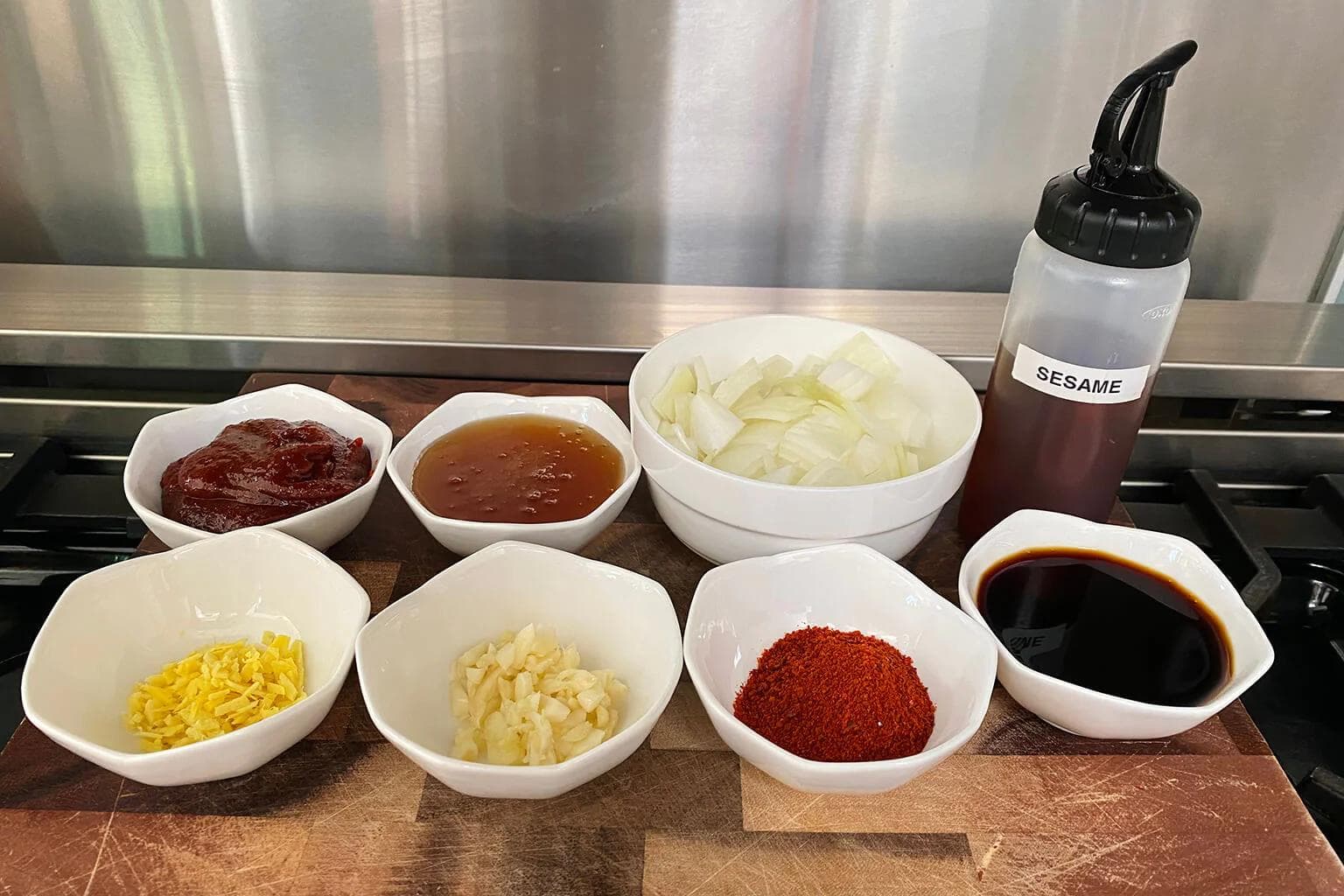 Step 1
In a blender, combine all ingredients except pork. Blend until smooth.
Step 2
Portion the rib rack in halves or thirds and place in a baking pan. Pour the marinade (saving ¼ cup for glazing later) over the ribs, making sure every part is covered. Cover and marinate overnight.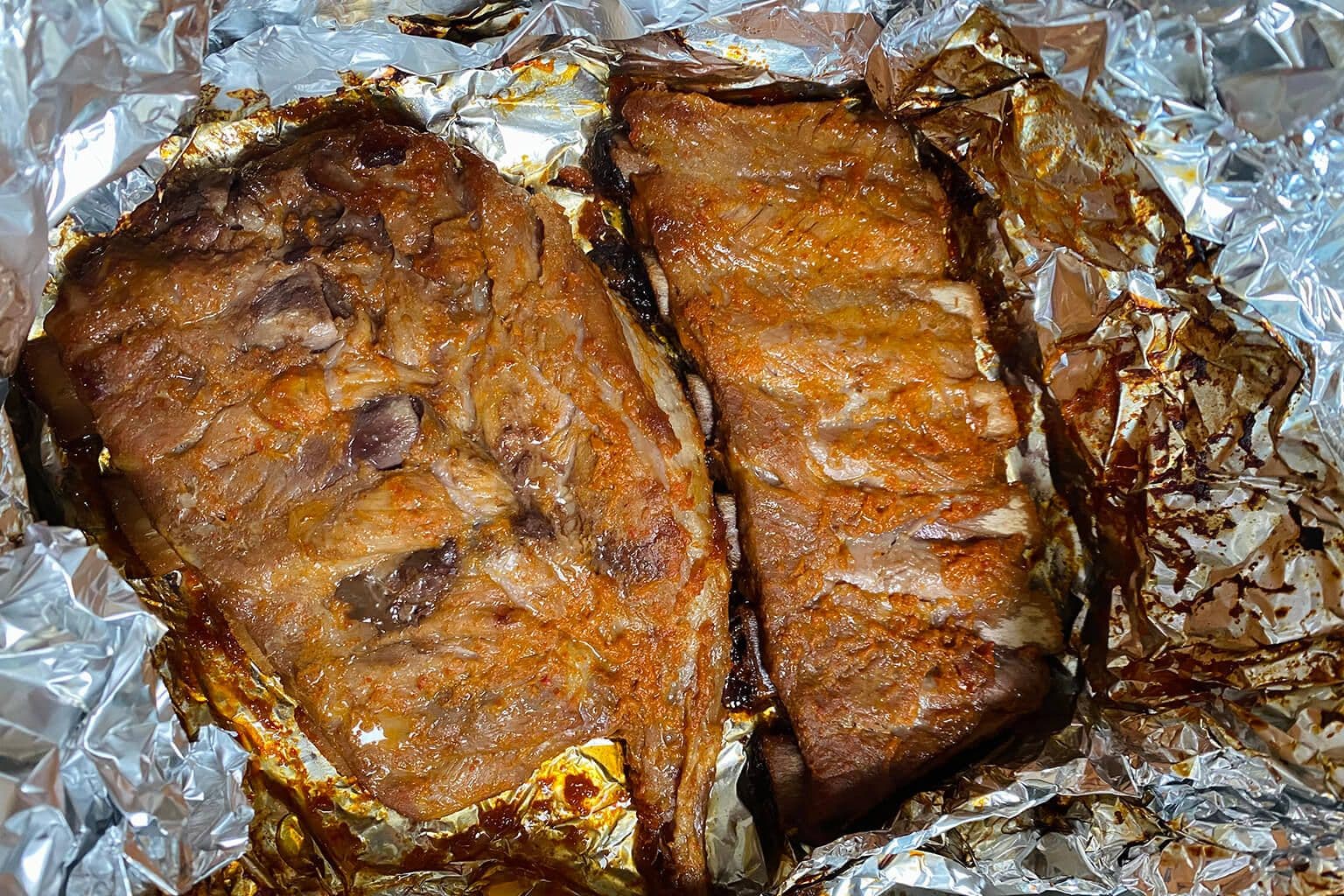 Step 3
Next day, preheat the oven to 275 F. Remove rib sections from the marinade pan and wrap each piece tightly in foil. Bake in the oven for 2.5 to 3 hours until ribs are tender but not falling apart. Remove the ribs from the oven.
Step 4
Switch oven setting to broil. Remove pork ribs from the foil and place on a foil-lined sheet tray, meat side up. Mix the remaining glaze with 1 tablespoon gochujang and cover the meat evenly. Broil until caramelized. Slice into individual ribs and enjoy!
Serving suggestion: Freshly steamed short-grain rice and kimchi.
Pairing idea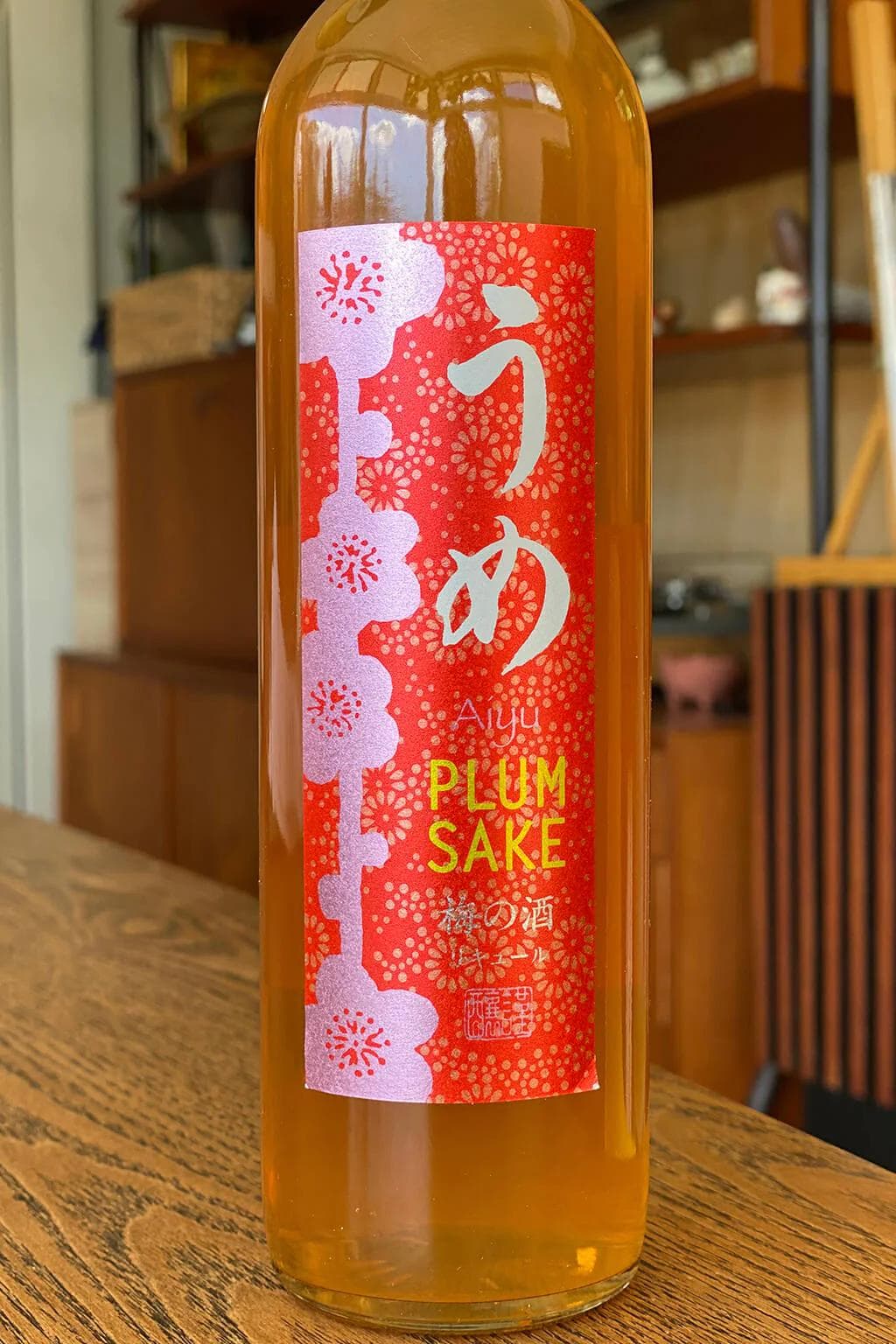 Since spring is around the corner, "umeshu" (plum sake) came to mind as a pairing with the spicy pork ribs. Spring is ume season, and the unripe fruits are picked to be turned into umeshu. The smell of the freshly-picked ume is the smell of spring — bright and floral with fruity plum notes.
For pairing with the pork ribs, I suggest Aiyu "Plum Sake," brewed with Shiro-Kaga plums in Ibaraki prefecture. Lightly sweet and balanced with a natural sourness typical of ume, this makes a great beverage choice for the spicy pork ribs. The umeshu is so refreshing, while the fruity notes complement the spicy notes. Try it on the rocks and if you fancy a splash of club soda. This is a recipe and pairing to remember for the beautiful sunny days to come!

Visit the Sake Guide to learn more about sake.