Apple Fennel Salad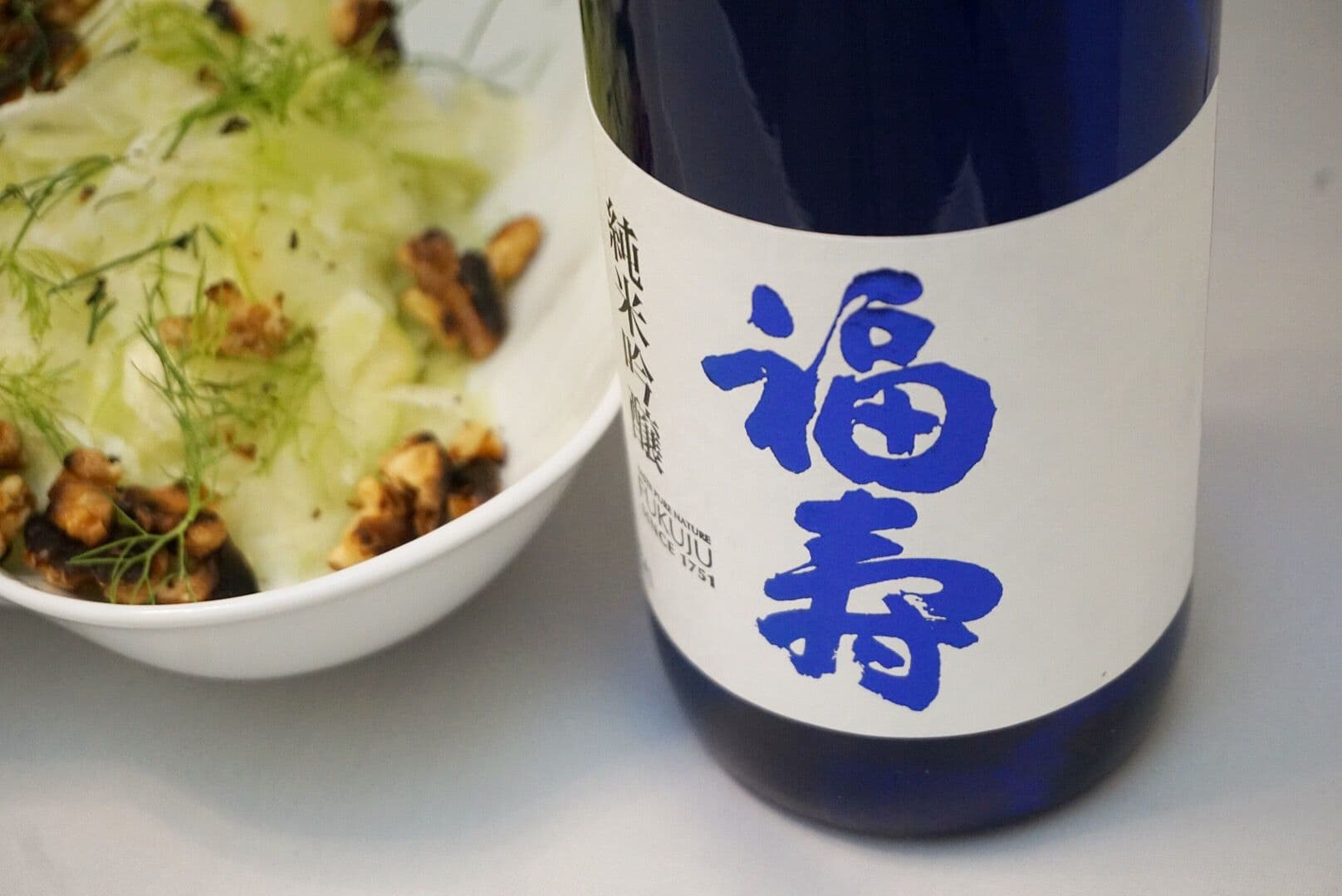 Total time: 20 minutes
Category: Italian-inspired Appetizer
Sake to pair: Fukuju Blue by Kobe Shushinkan (Hyogo Prefecture)
Alice's Tasting Note
This sake is known for its approachable aromatic character and elegance. The aroma starts off with ripe tree fruits such as green apple and white peach, and it slowly guides you to a refreshing citrus notes such as nectarine and kumquat. On the palate, you will find this sake very soft and smooth, reminiscent of a high quality German Riesling.
Why this dish?
When I was contemplating pairing ideas for Fukuju Blue, this salad was the first dish that came to mind. The ingredients used in the recipe are similar to the tasting comment! With green apple, a touch of citrus, and the round and mild flavor provided by a fennel bulb, this is a parallel pairing where the flavor of the dish and the sake are within a similar tasting profile.

Servings: 4-5 people, family style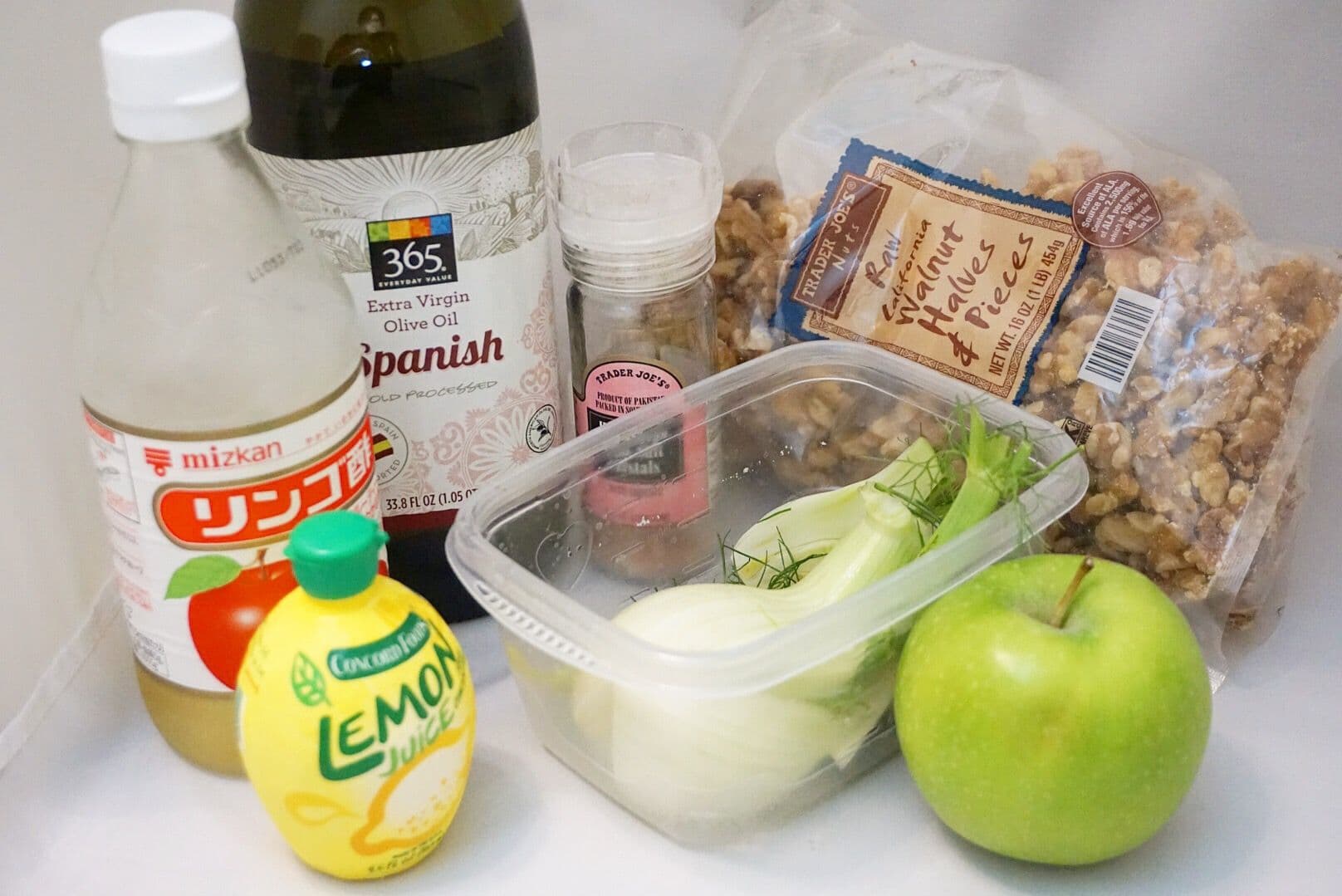 Ingredients
3 tablespoons olive oil
1 tablespoon white wine vinegar or apple vinegar
1 teaspoon lemon
1/2 teaspoon salt
1 Granny Smith apple
1/2 fennel bulb
2 ounces thinly sliced Manchego/ Pecorino cheese
1/3 cup chopped walnuts, toasted
Procedures
Whisk the first ingredients. Season with one-eighth teaspoon salt, or to taste.
Thinly slice the apple and fennel. Use a mandolin slicer for a finer finish.
In a large bowl, combine and toss all ingredients together. Use fennel fronds for garnish.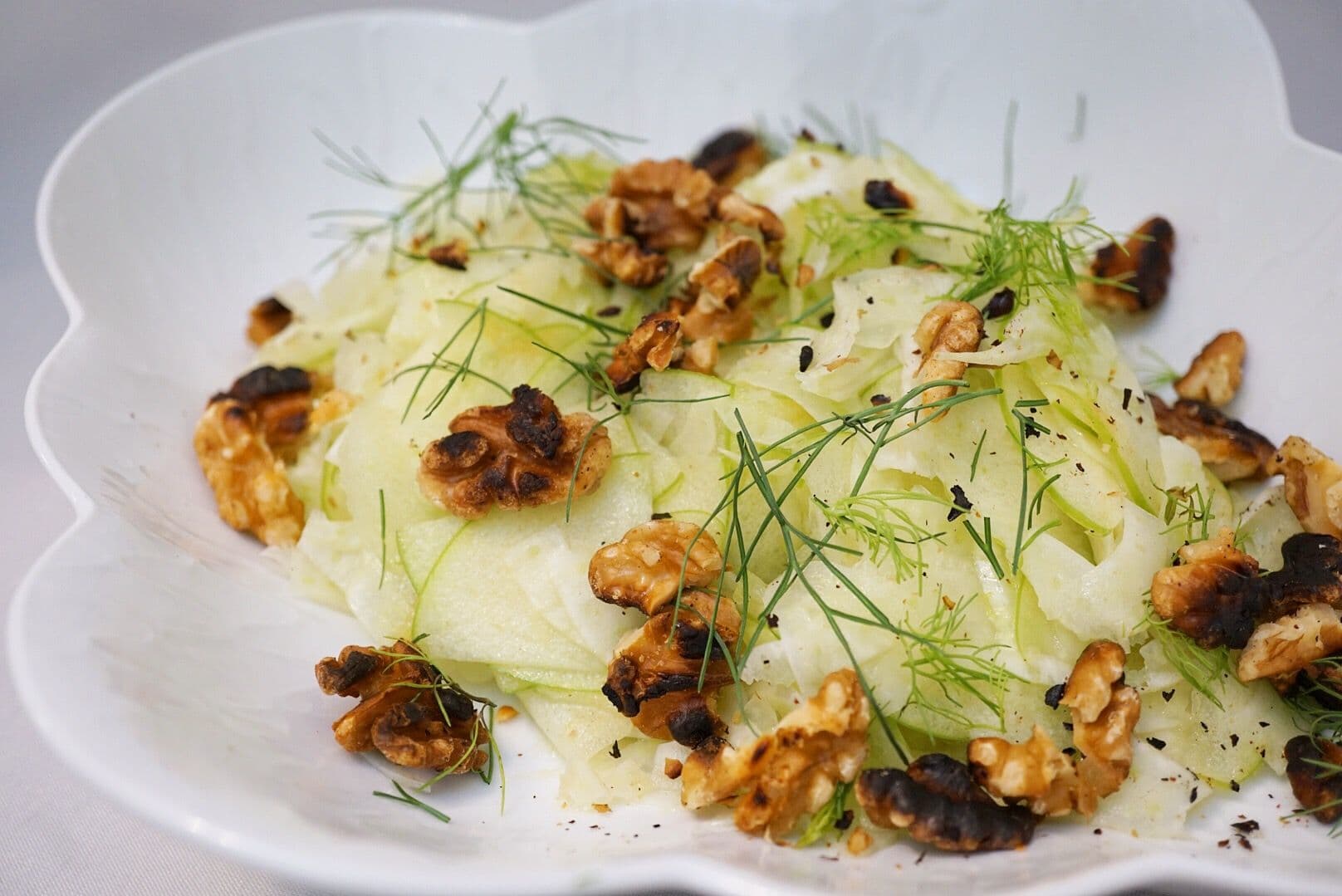 Enjoy!