Hi Tippsy fans!
My name is Alice Hama. I am one of the contributing writers at Tippsy. For those of you who do not know about me, I am a certified sommelier with experience working in restaurants, wine/sake marketing and education… so as you can expect, I am very picky on what I eat and drink, and always in search of the best place to eat.
In this new restaurant series, I would like to introduce some of my favorite Los Angeles restaurants where you can enjoy Japanese cultural dishes. I will also share takeout recommendations, so you can enjoy sake from Tippsy's selection at home.
The first restaurant I would like to present is "Kiriko."
Kiriko is a petite sushi spot occupying one of the suits in the business complex located on Sawtelle Blvd and W Olympic Blvd. When you enter the restaurant, you will soon notice the interior that has some nostalgia of old times of Tokyo, very cozy and welcoming. With the long sushi counter seating 12 people and maybe five or six tables inside, the restaurant is usually packed with longtime regulars who know it to be one of the best sushi in Los Angeles, but they are also open to newbies and walk-ins if available*.
(*At the time of this visit, under LA County's mandate for COVID-19 measures, the restaurant had limited indoor seating and two temporary outdoor tables).
The Owner-Chef Ken Namba became a sushi chef in Japan back in 1974. He spent four years working at the popular sushi restaurant in Chiba Prefecture. In the late 1970s, he was offered to work in Los Angeles and that is when he decided to leave his homeland to adventure into something new. He then experienced working as an executive chef in different restaurants around the world including Ecuador, Bali and Malaysia.
Upon returning to Los Angeles in 1999, he decided to open his new restaurant that offers authentic Japanese sushi as well as his own take on freestyle Japanese-inspired tapas, applying all the skills and ingredients he has learned throughout his career.
He named his restaurant "Kiriko," after traditional Japanese artisanal cut glass.
I asked Chef why kiriko? He said the name itself is easy to pronounce and remember, and the fact that it means a beautiful art piece reflects his commitment to create sophisticated "art" of his own.
He also serves his tapas in kiriko glassware.
This was part of his Omakase, a style of dining where the guests do not state their "orders" but instead are served whatever the chef has planned (aka "Chef's choice). This tapas dish featured a lightly pickled/marinated Japanese kabu turnip with house smoked tuna egg (tuna egg is extremely hard to find, rarely available in fish markets).
This was also a delicious tapas sampler (as a part of Omakase) from one night. Shirako (in the center) is only available in winter. The creaminess blended well with Chef's housemade ponzu sauce-it was a perfect balance.
Chef Ken's sushi style is based on Edomae*. He uses fresh top-quality seafood coming directly from Japan's famous Toyosu Fish Market as well as local ingredients.
*Edomae is a style that was popular in Tokyo back in the 1800's (Tokyo used to be called Edo at that time) when the refrigeration system was not sufficient and resulted in this sushi method, involving a special way of marinating and seasoning to preserve fresh fish safely. In modern days, Edomae uses pure fresh fish as well, thanks to technological advancement, but the above mentioned method became one of the important techniques shared and inherited among sushi chefs.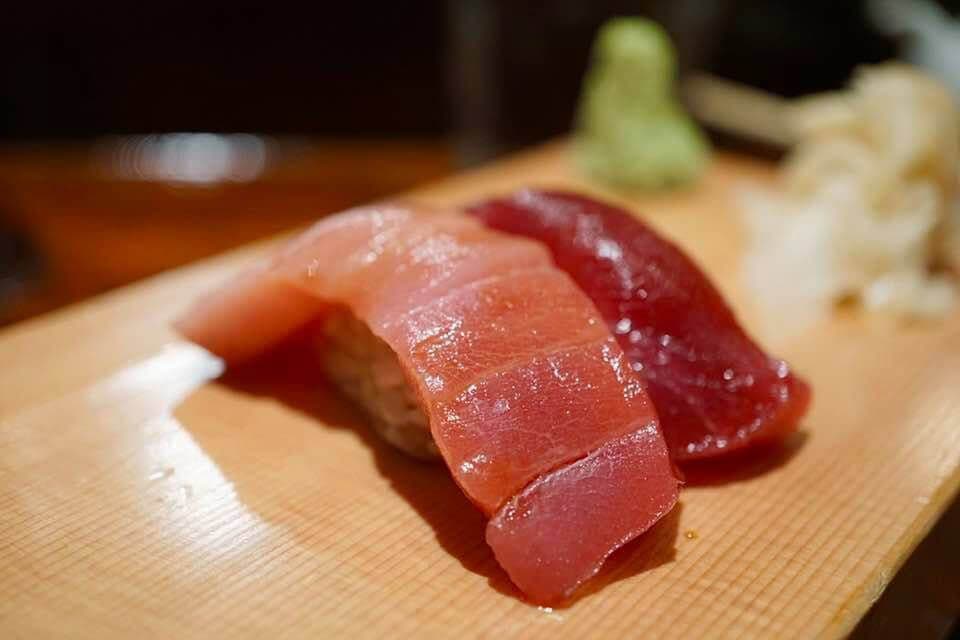 Kiriko has an extensive a la carte menu but I personally recommend Chef's Omakase which runs from $90 to $120. You can ask Chef if you would like to have seasonal tapas and sushi mix or sushi-centric Omakase. He also offers entry level $50 sushi Omakase (9 pcs of sushi, 1 hand roll and soup and salad, with a two-person minimum).
Everything he creates is the best of the season and those tapas are one of a kind; classical but with an innovative twist, not to be missed. And for sake lovers, trust me, his dishes are all very sake pairing friendly. Kiriko has a decent selection of sake that provides great pairing experiences, and the restaurant also allows BYOB.
Alice's sake pick: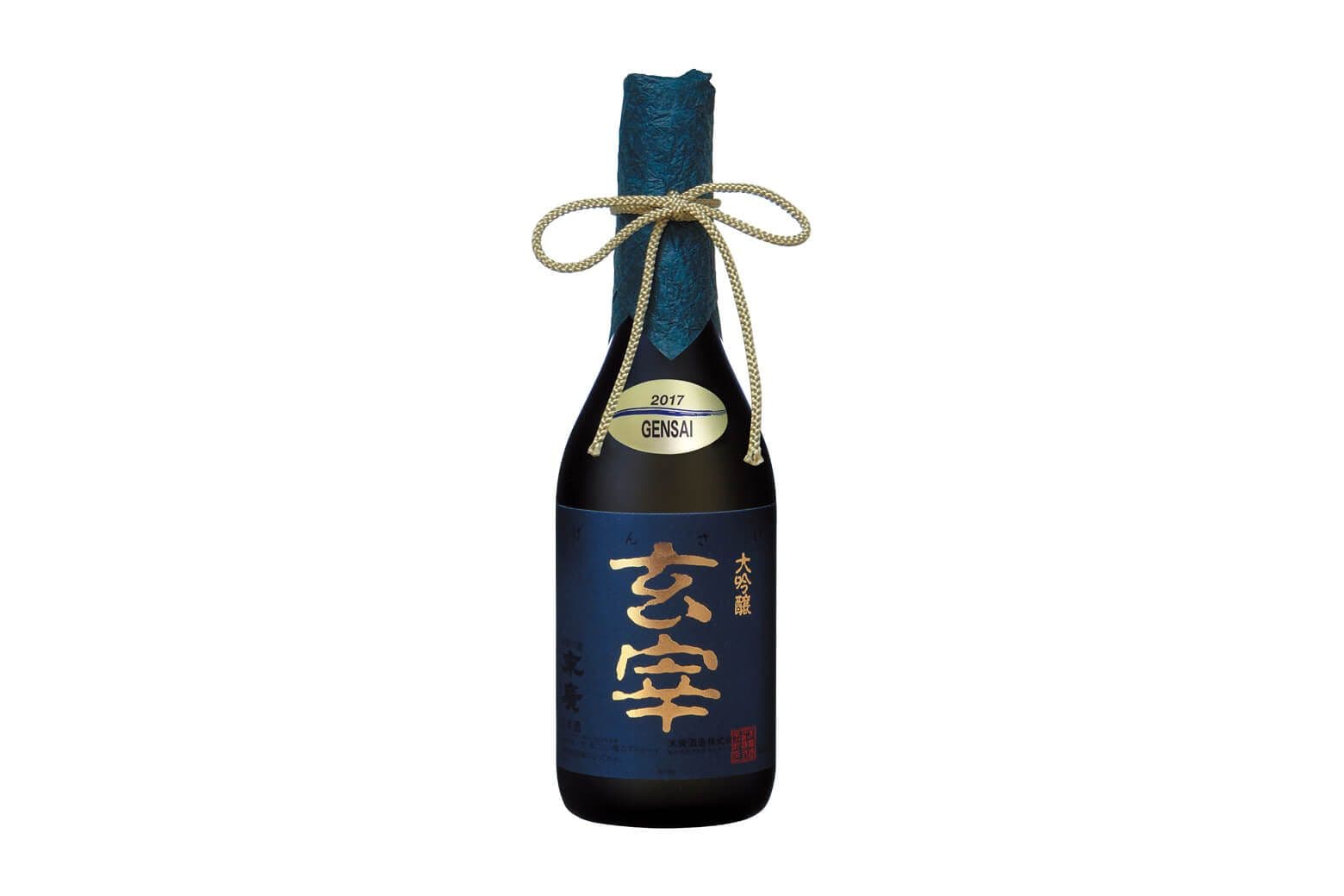 From Tippsy, Suehiro "Gensai" is the sake I personally recommend to pair with takeouts from Kiriko.
The sake has the aroma of vegetal notes such as fresh cut greens and cucumber followed by white peach and ripe nectarine. Rich in flavor with a beautiful taste of steamed rice. It melts on your palate smoothly, leading to a finish with a refined elegance. It is a perfect sake to pair with high quality fish and delicate fine dining tapas.
Examples of seasonal Omakase:
Tapas & sushi mix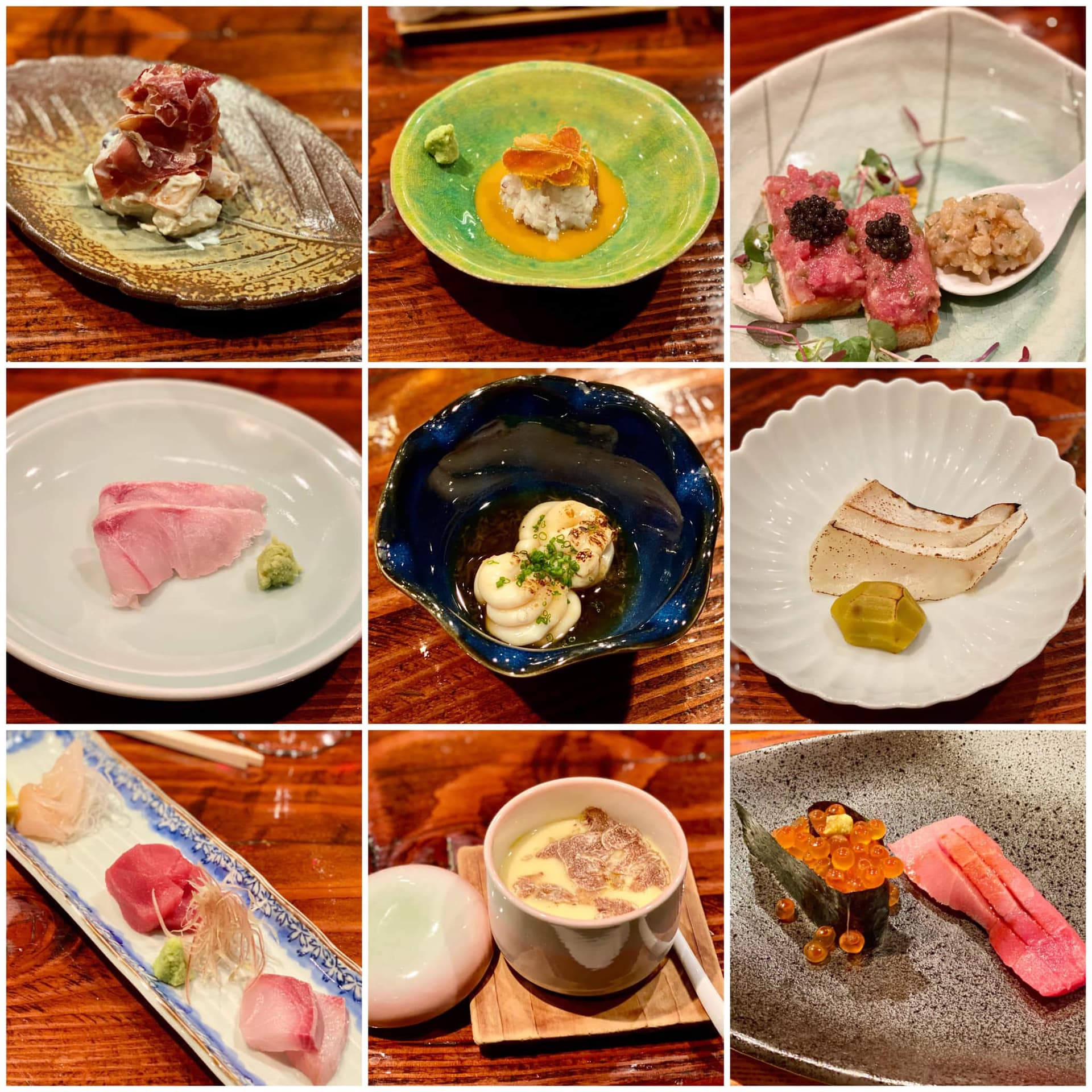 Sushi-centric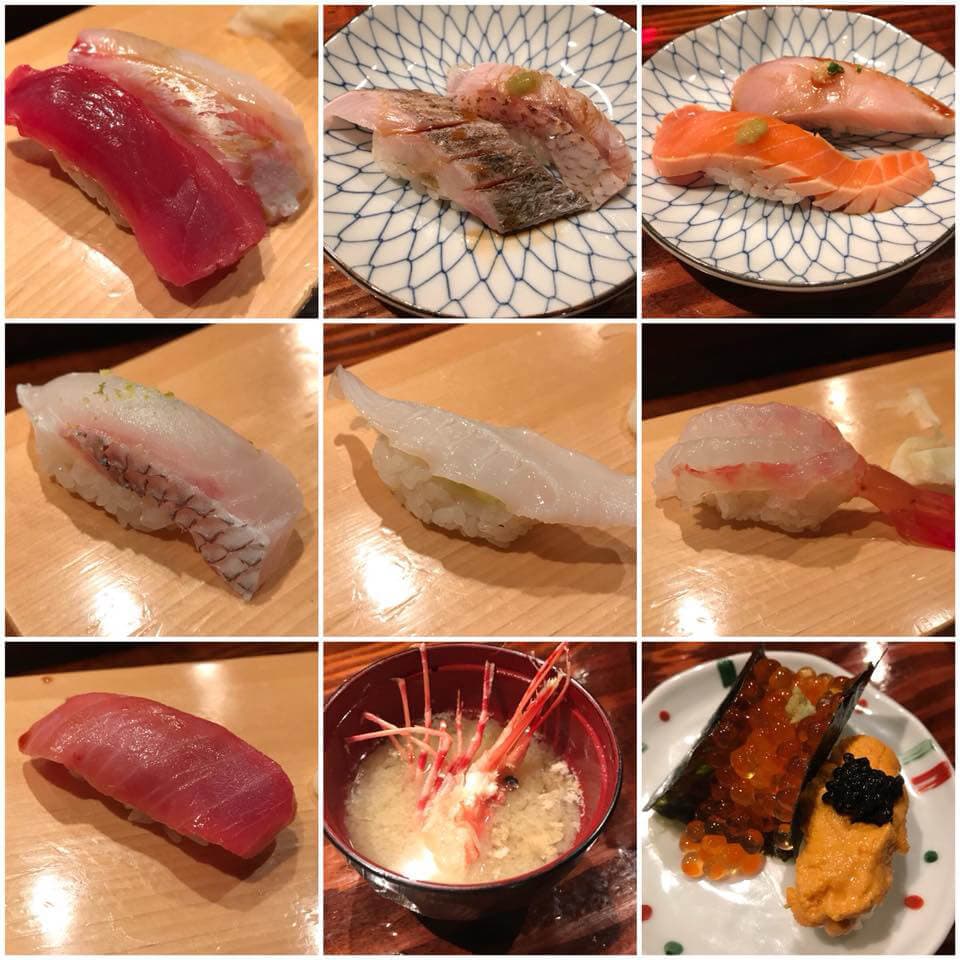 Takeouts are also available: bento box is $26 and sushi starts from $24. You can call the restaurant directly to order other Omakase options as well.
Deluxe Sushi $32 x 7 people
$100 Omakase x 3 people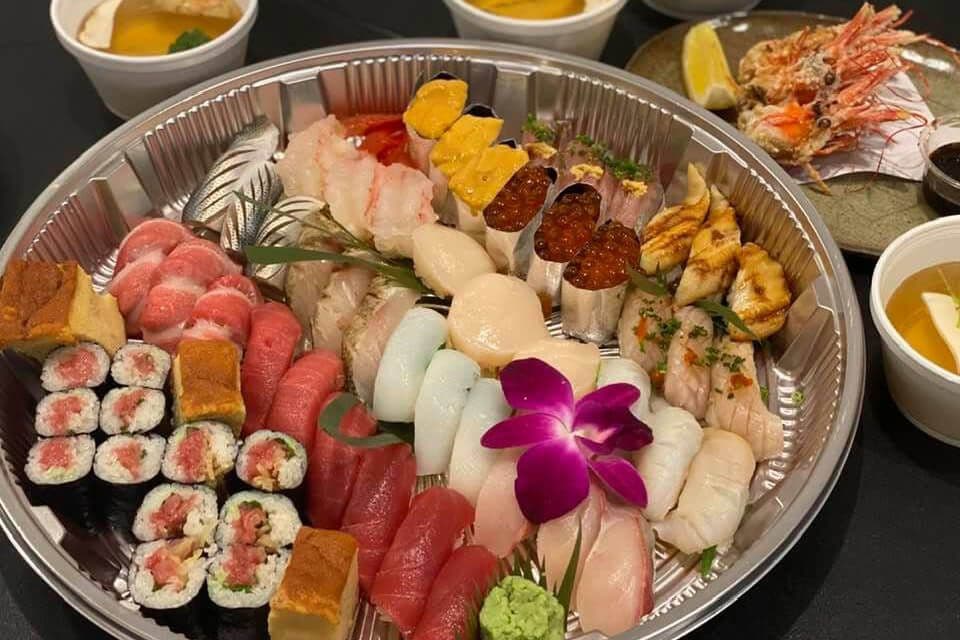 Kiriko enjoys raving reviews from renowned food media such as the recognition by Michelin Guide and Zagat, and it was one of the late food critic Jonathan Gold's favorite sushi spots. Business Insider calls Kiriko as one of the best sushi restaurants in the US, and other influencers such as Eater LA and Condé Nast also featured it in their articles.
About Chef Ken Namba
He loves traveling, golf and watching all kinds of sports. He is a sushi chef, wine collector and enjoys cooking western foods as well.
Kiriko
$$$
11301 W Olympic Blvd #102, West Los Angeles, CA 90064
Phone: (310) 478-7769
check with the restaurant on the latest corkage policy.