Katsu sando
"Sando" is the word Japanese people use for sandwich for short, like a nickname. When you go to a "konbini" (convenience store) in Japan, you will see a variety of sandos neatly lined up on the shelf. Those sandos usually use very soft white bread and come with a variety of ingredients, such as tamago (egg salad), katsu (fried pork cutlet), tsunamayo (tuna and mayo), and even a dessert type with fruit and whipped cream.
In the past few years, this Japanese konbini-inspired sando, especially katsu sando, has become a trendy item among culinary professionals and foodies in the U.S. If you are an active follower of Japanese cuisine and food-related posts on Instagram or TikTok, I am pretty sure you have seen one before.
In this article, I will introduce how to make a katsu sando at home and the sake to pair with this fun dish.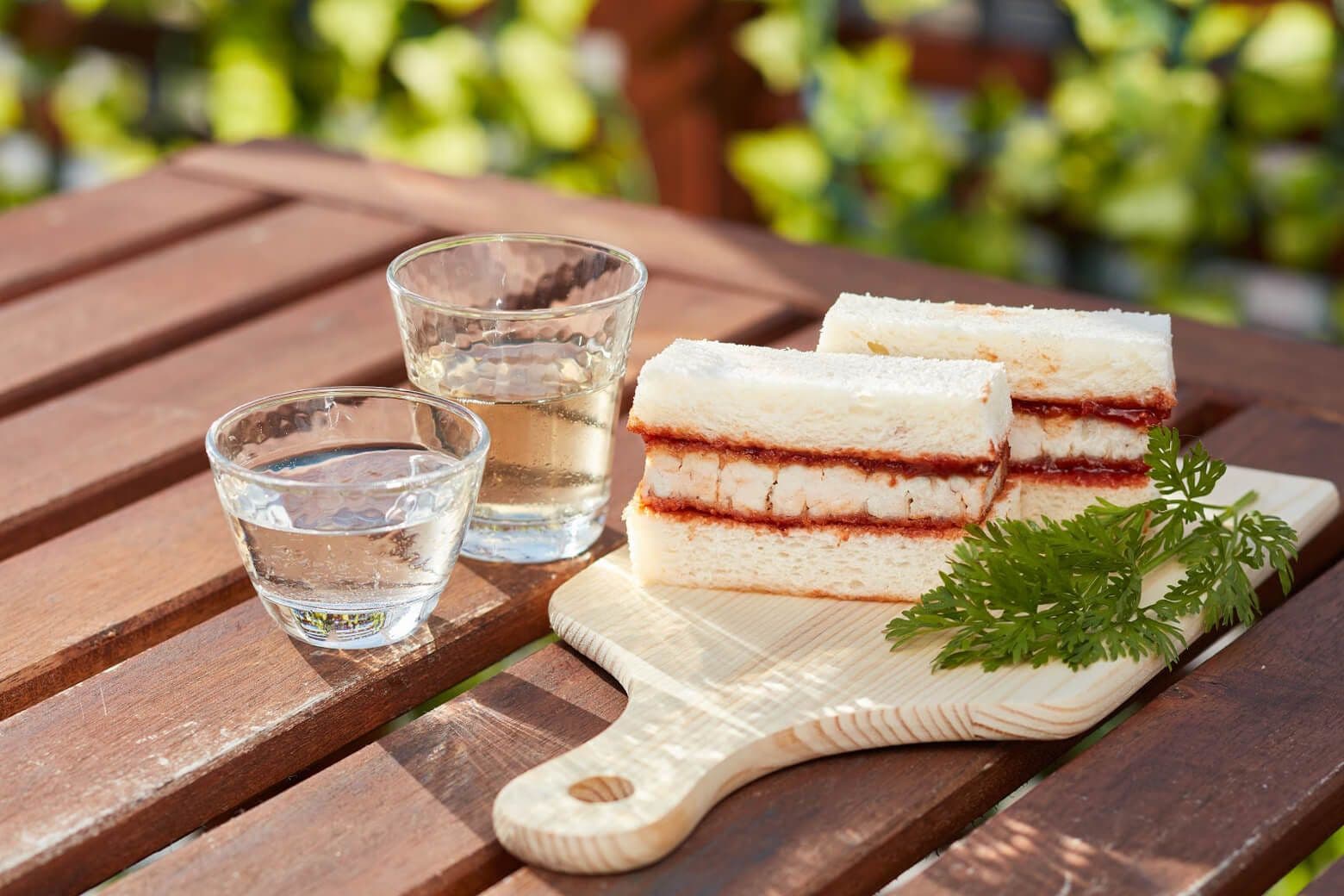 Servings 2 people
Ingredients
3 slices (about 1/2 inch thick) pork loin
Salt and pepper
1 1/2 cups panko
1 1/2 cups all-purpose flour
2 eggs
Canola oil for frying
6 slices (about 1/2 inch) bread of your choice
1 tablespoon (1 tablespoon x 3 slices) mayonnaise
1 tablespoon (1 tablespoon x 3 slices) butter
4 tablespoons tomato ketchup
4 tablespoons Japanese Worcestershire sauce
Shopping tip
I purchased most of the items at the Japanese supermarket, Mitsuwa. They sell sliced pork loin which is perfect for making katsu. In addition, I personally recommend Hamadaya's white bread. It is a traditional Japanese style bread, very fluffy with a touch of sweetness. I recommend choosing the loaf with nine slices.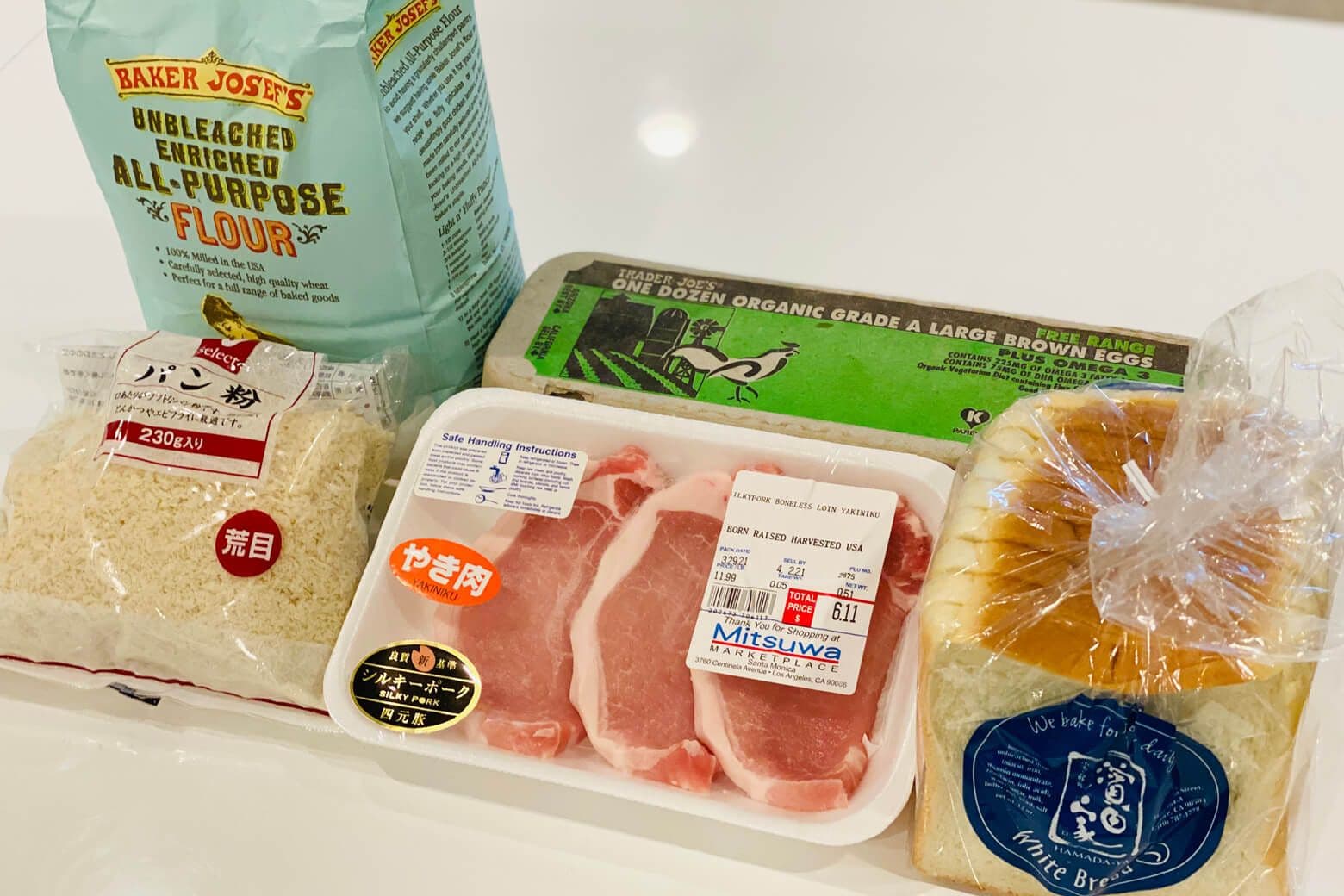 Procedure
Step 1
Lightly sprinkle salt and pepper on the pork loin. Make some cuts on the fat area so the meat will stay flat when fried.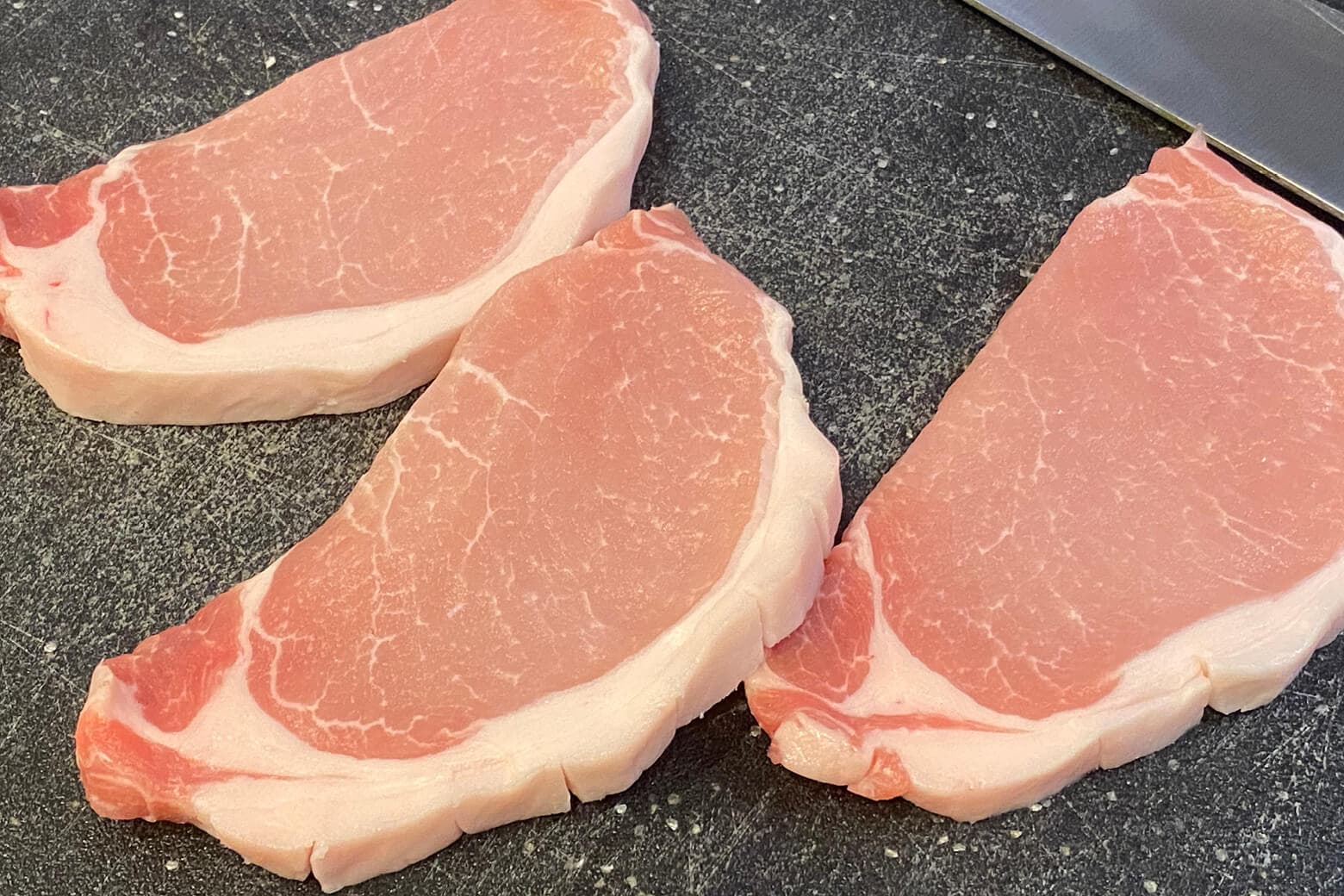 Step 2
Prepare flour, beaten eggs, and panko in separate bowls.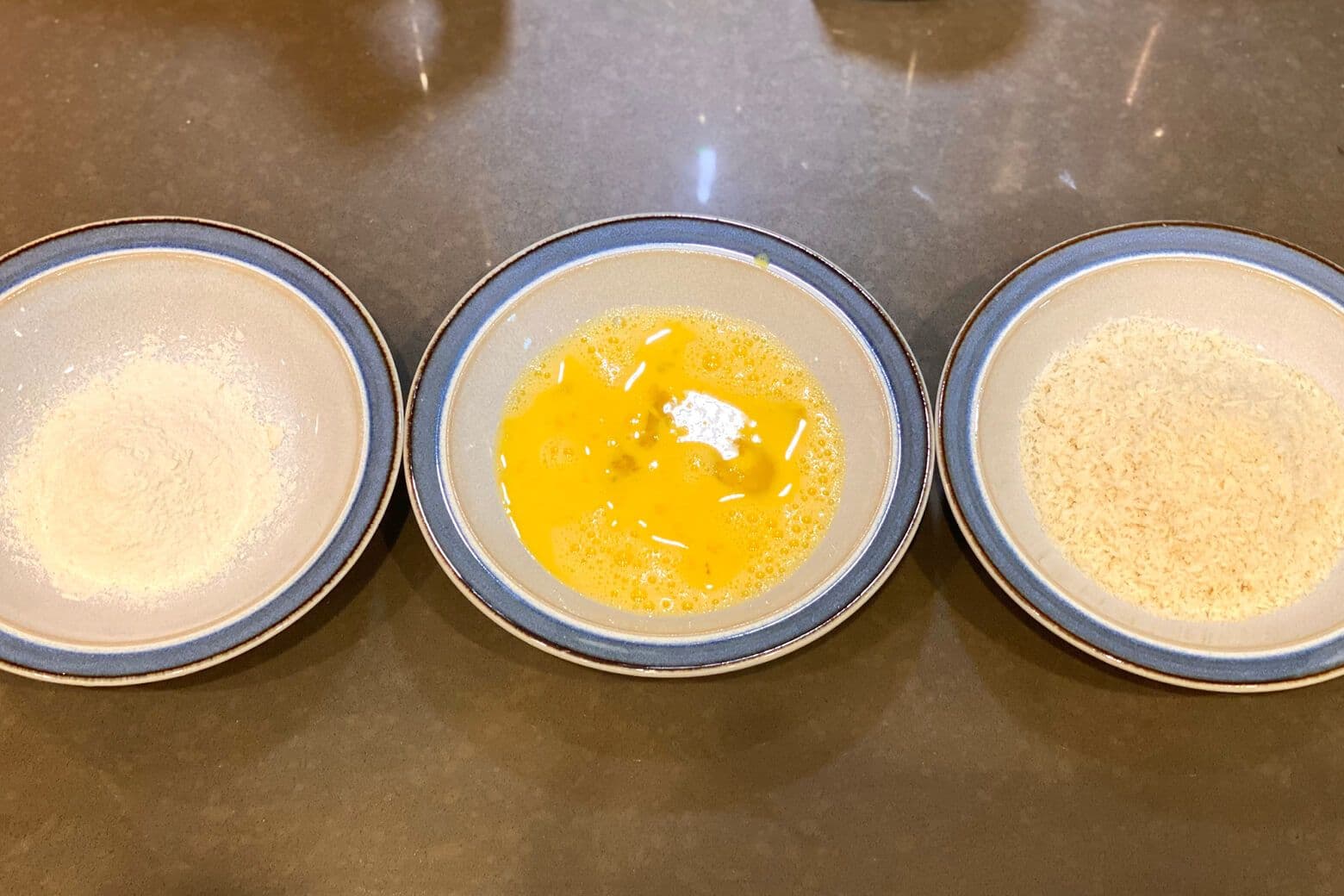 Step 3
Place the pork in flour and make sure the meat is covered entirely, then remove excess flour and soak in eggs. Repeat this process for each pork loin. Repeat this process additional two times.
Step 4
Cover the flour and egg-soaked pork with panko.
Step 5
Cook in the frying oil until it turns a crispy golden color. Rest on frying rack to remove excess oil.
Step 6
Mix ketchup and Worcestershire sauce well and dip the fried pork cutlets.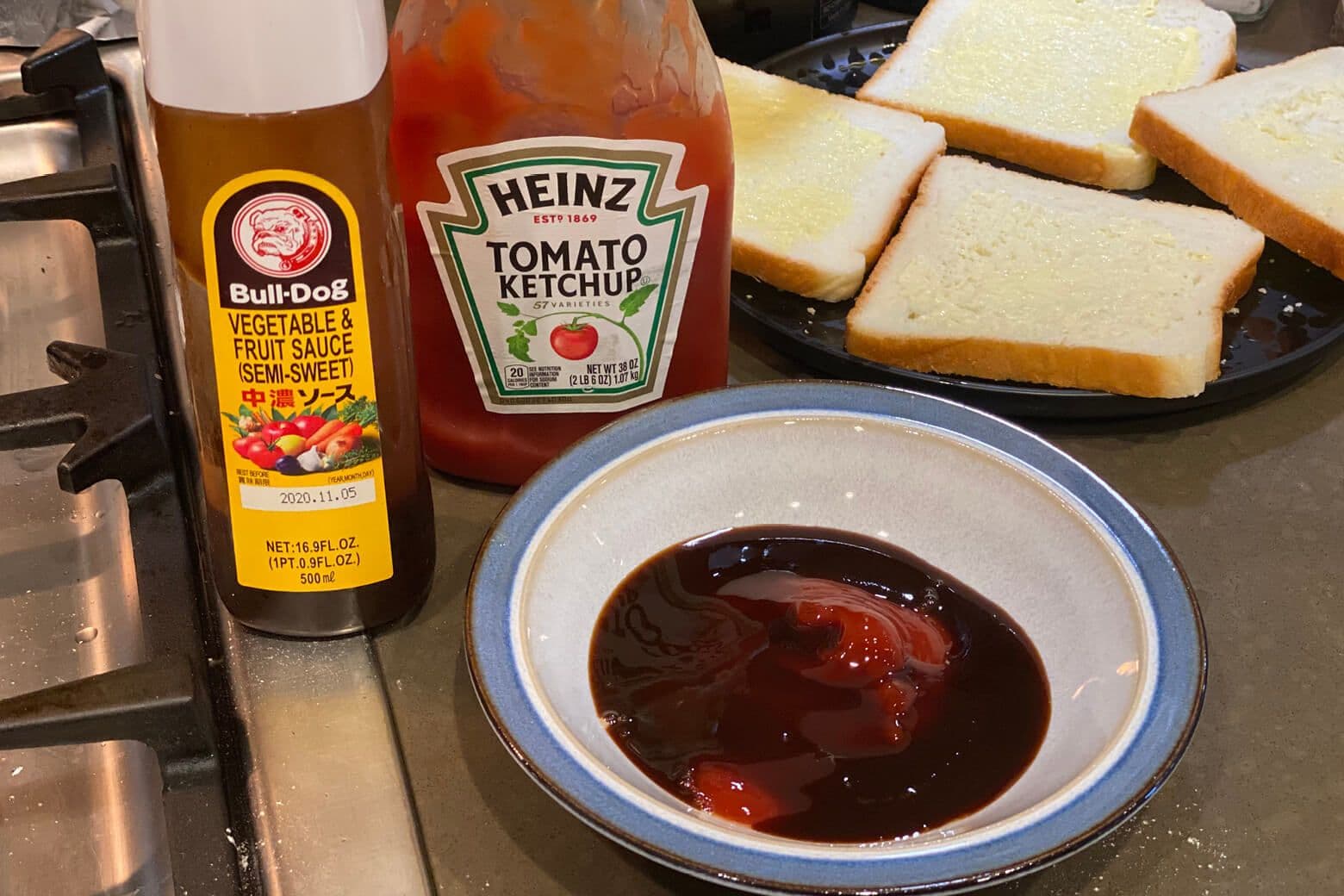 Step 7
Spread mayo on three slices and butter on the other three.
Step 8
Sandwich the cutlet between the slice with mayo and the slice with butter. (Mayo and butter sides should be facing inside.)
Step 9
Cut off the edge of the bread and then cut into three parts. Serve and enjoy!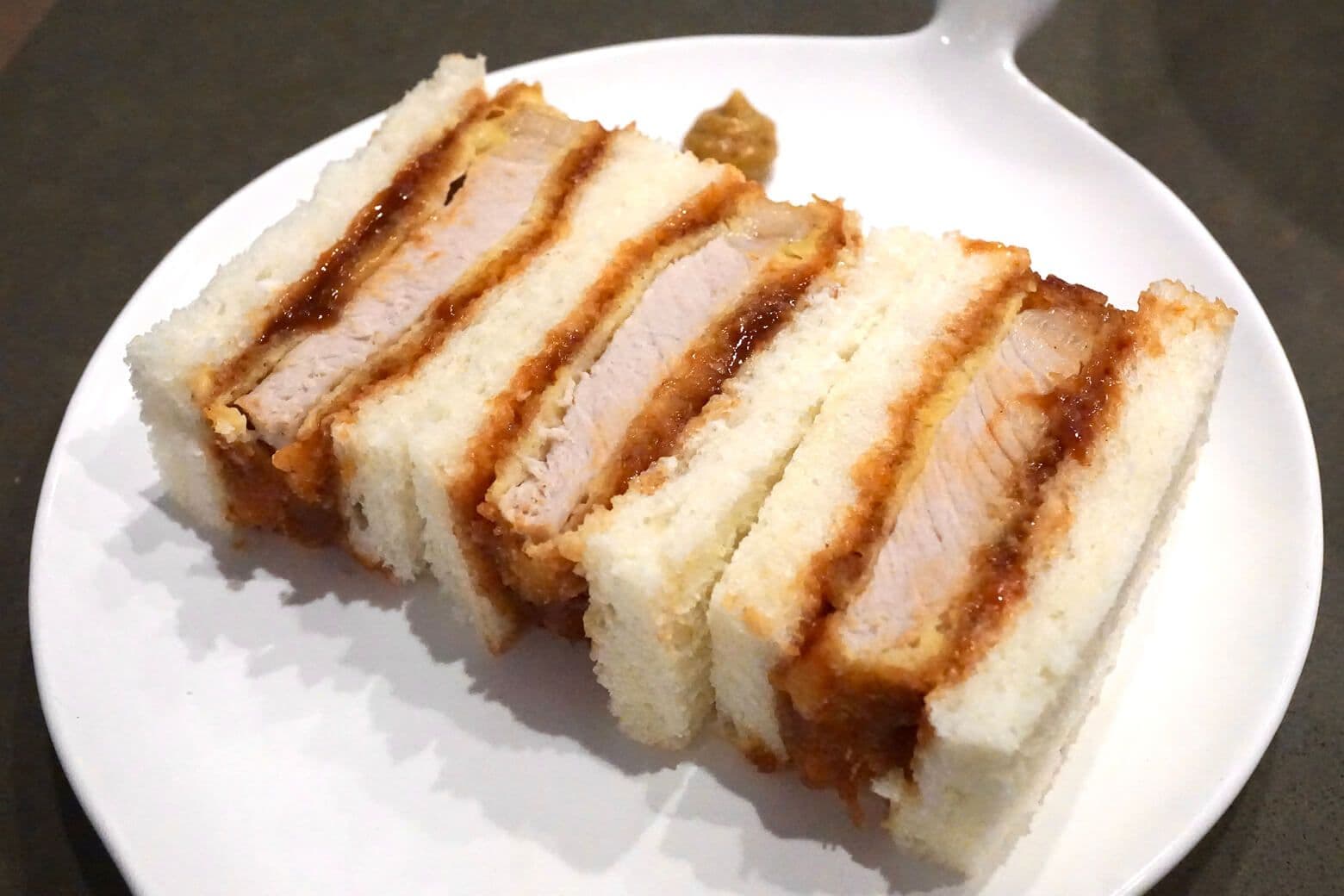 Tippsy's recommended sake pairings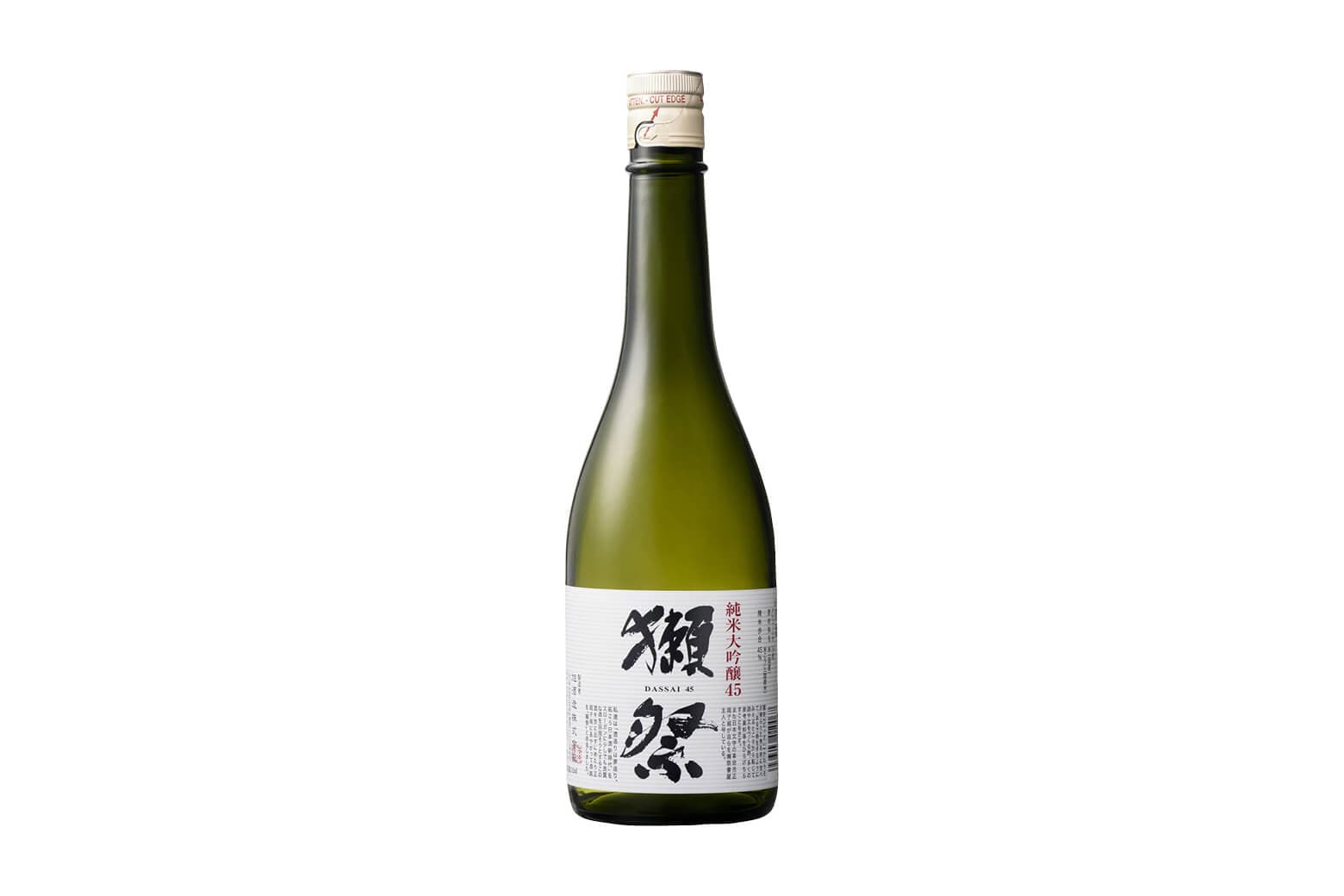 Dassai "45": This sake is made with Yamadanishiki rice polished down to 45%. It's a very aromatic sake with apple and peach notes, but it is also somewhat dry. Fruity characteristics pair well with the sauce, while the dry finish cuts through the pork fat, making the overall flavor very balanced and enjoyable.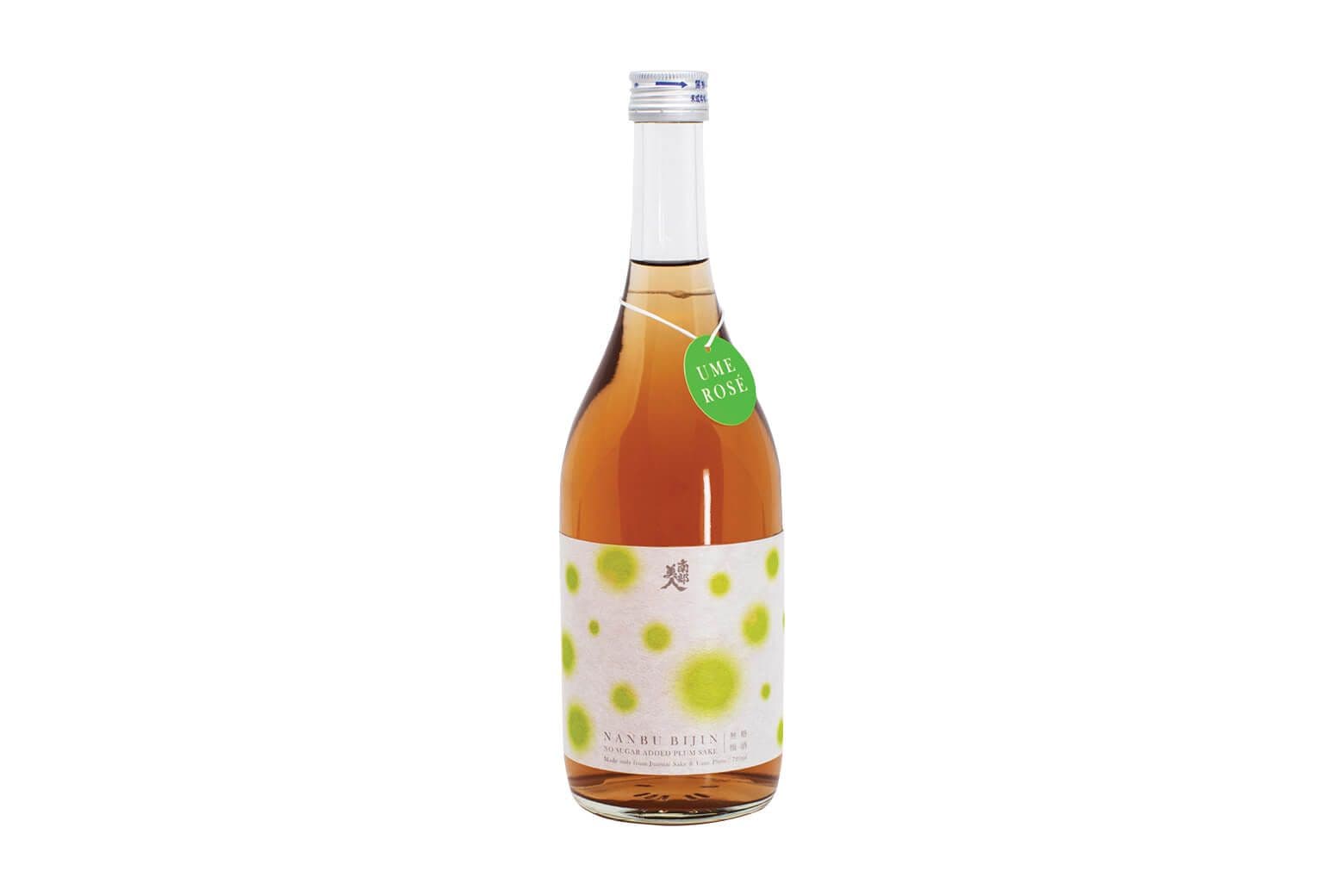 Nanbu Bijin "Plum Sake": This is a plum sake packed with ripe tree fruit flavor like plum (of course), white peach and nectarine. The recipe uses Worcestershire sauce, which contains fruit concentrate. The sake acts like an extension of the sauce. This is an elevated version of an adult's hamburger and coke pairing.