I cooked this dish one night when my Sommelier friends came over to my place after working a late night shift. I did not have much ingredients left in my fridge, but luckily, I had ketchup, pasta and frozen sausage, which were a great start to make this dish. So, I explained to them that this is a popular Japanese style pasta. My Italian friend got so confused because I called this pasta "Napolitan."
What is Napolitan Pasta?
According to Wikipedia, pastas gradually became "available" in Japan post-WWII when Americans brought in conventional spaghettis. When one hotel in Yokohama City served a pasta dish inspired by one of the military rations of General Headquarters, which used tomato ketchup as a main ingredient of the sauce, it was an immediate hit.
They named this dish as "Napolitan (or Naporitan)" just because it has a tomato flavor, and that became a trendy dish many restaurants adopted to their menu. Now this spaghetti napolitan is a popular comfort food with home cooks and one that you can easily find in Japanese restaurants and on cafe menus throughout Japan.
Ingredients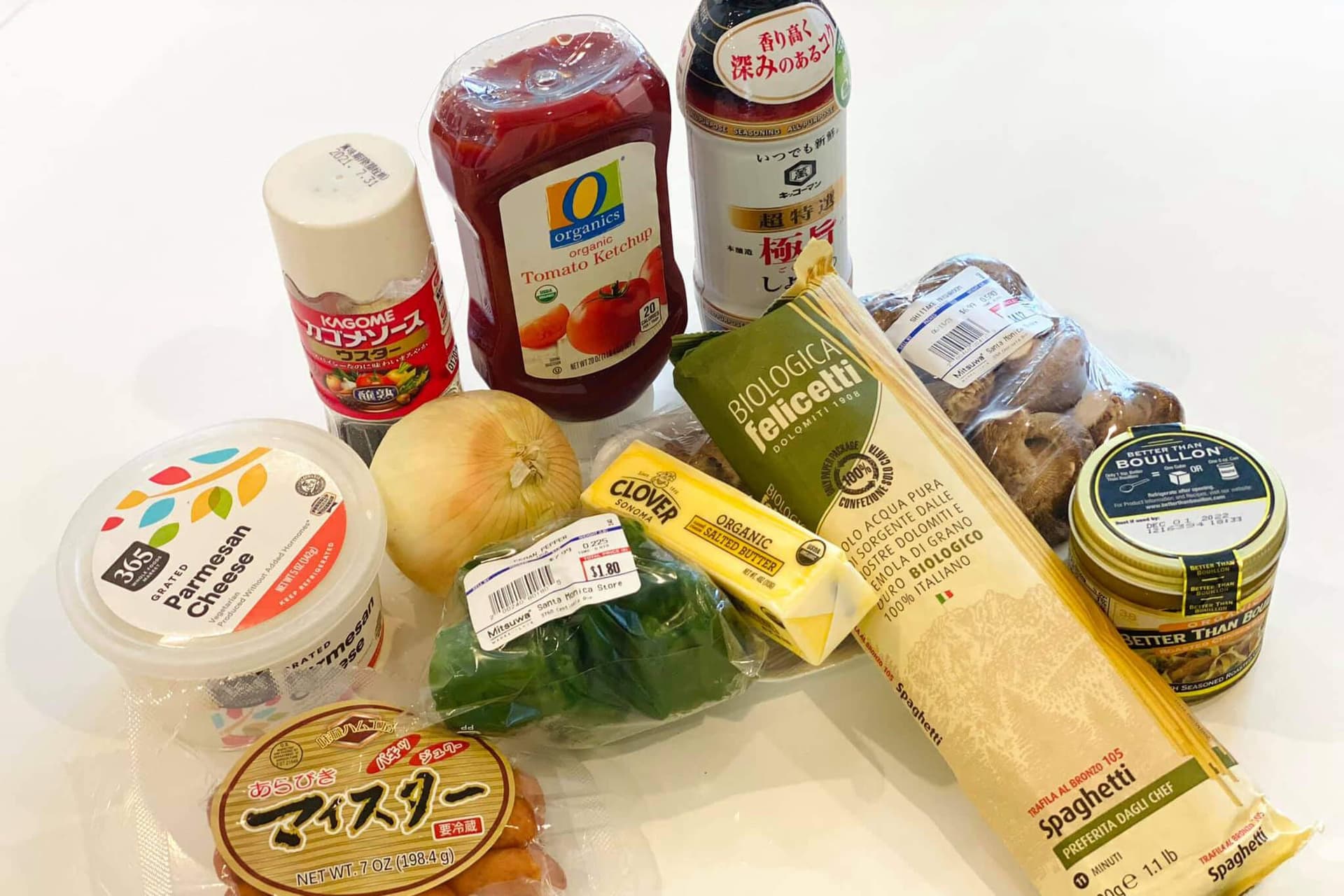 ½ onion
4 mushroom
1 Japanese green pepper (green paprika is also ok)
6 Japanese sausage (or any sausage of your choice)
1 T vegetable oil
7 oz. spaghetti
5 T ketchup
3 T whole milk
1 t Japanese Worcestershire sauce
1 t soy sauce
½ t chicken bouillabaisse paste
1 T boiled pasta water
½ T butter
parmesan cheese
black pepper
Directions
Step 1
Slice onion, mushroom, green pepper and sausage. You can also add other vegetables if you prefer.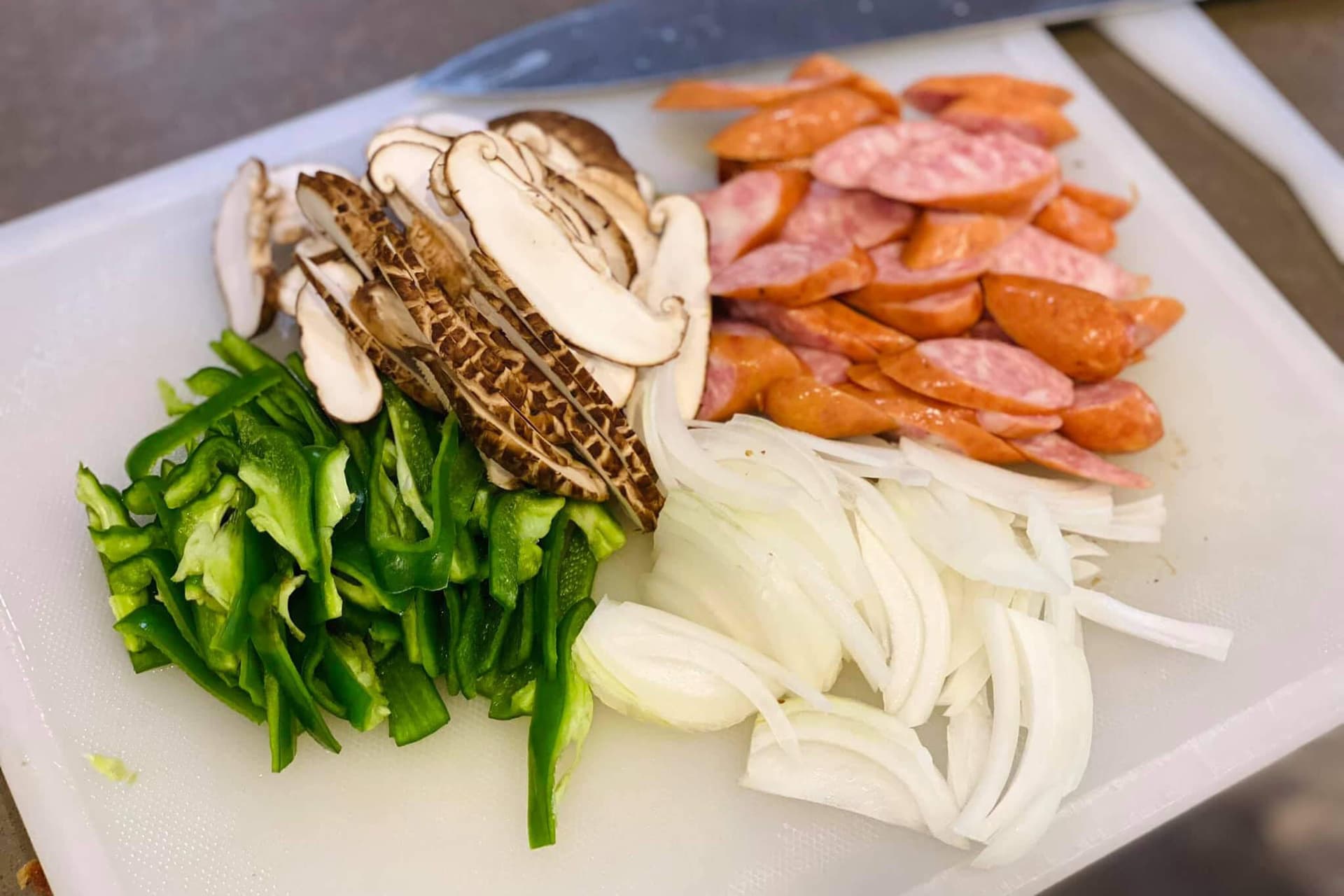 Step 2
Bring a large pot of salted water to a boil. Add the pasta and cook extra al dente, 2 to 3 minutes earlier than what is written on the package instructions.
Step 3
Meanwhile, in a large pan, add 1 tablespoon vegetable oil (I use canola oil) over medium high heat. Add vegetables and sausages and sauté until onion softens and becomes translucent.
Step 4
In a small bowl, add ketchup, milk, Worcestershire sauce, soy sauce and chicken bouillabaisse paste.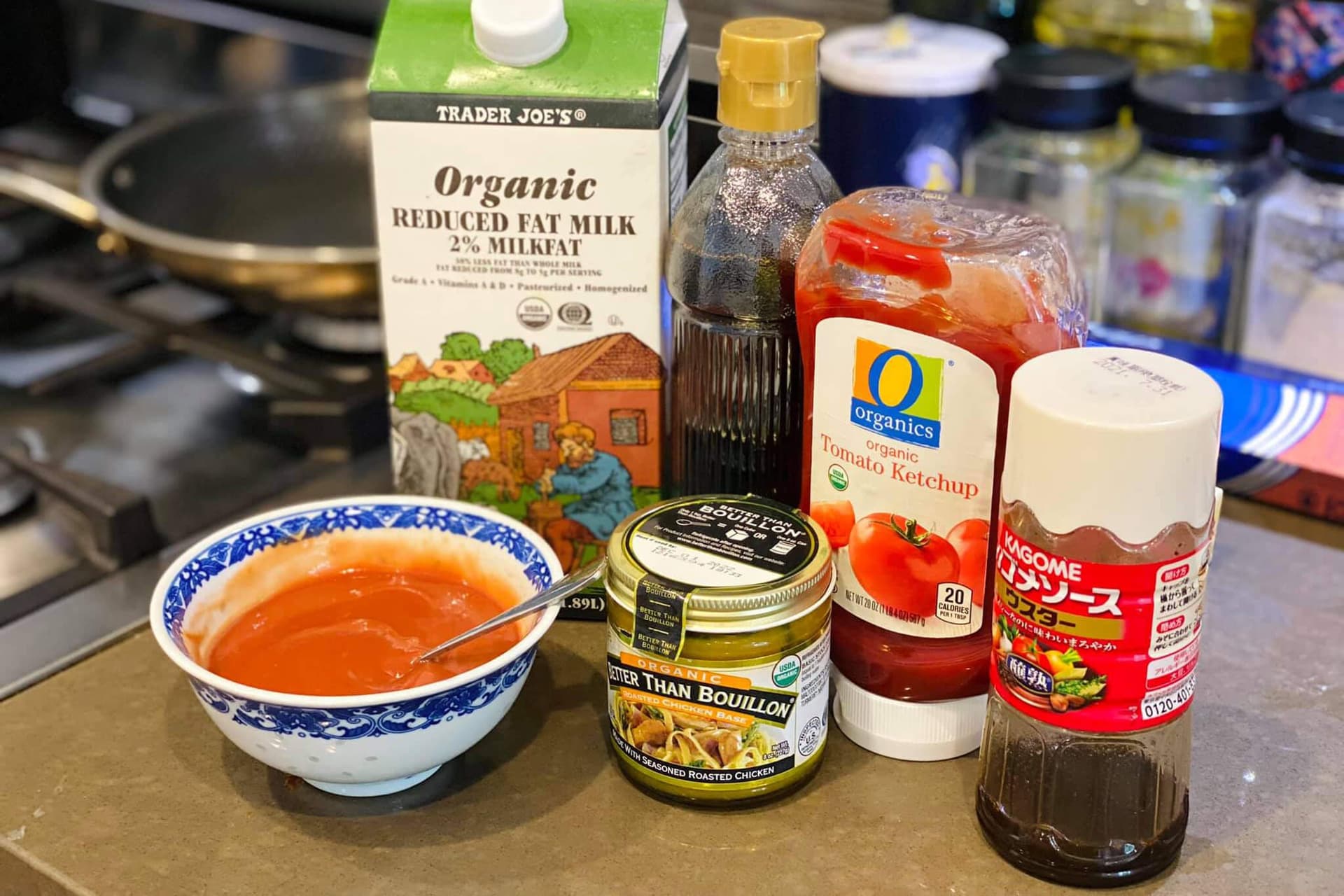 Step 5
Add the sauce from Step 4 to the pan and mix well, then turn off the heat.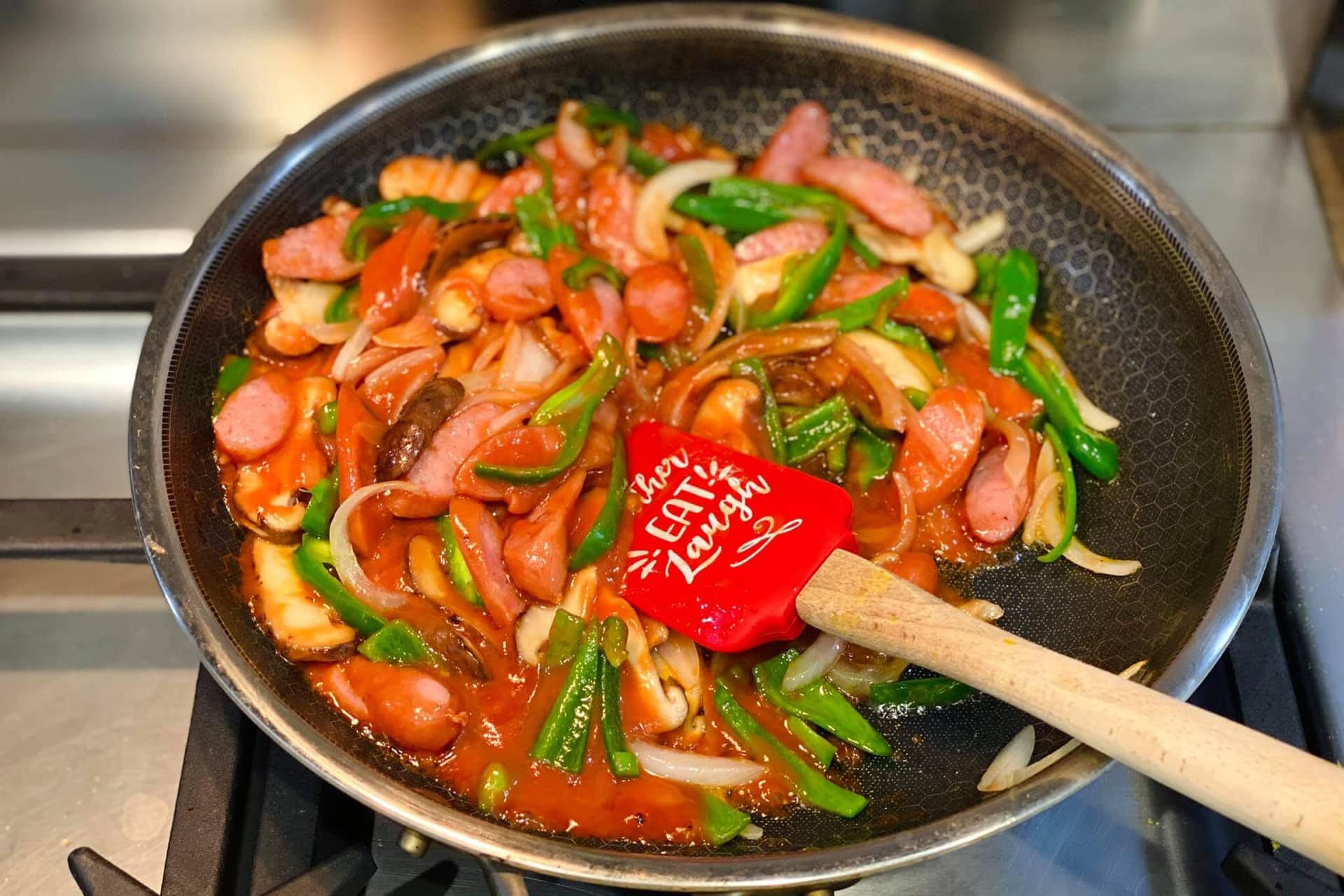 Step 6
Drain the pasta and quickly add to the pan. Mix well so the sauce blends well with the pasta. Turn on the heat to low, and add the boiled pasta water to thicken the sauce.
Step 7
Add butter, toss well and serve immediately with grated parmesan cheese and black pepper (optional).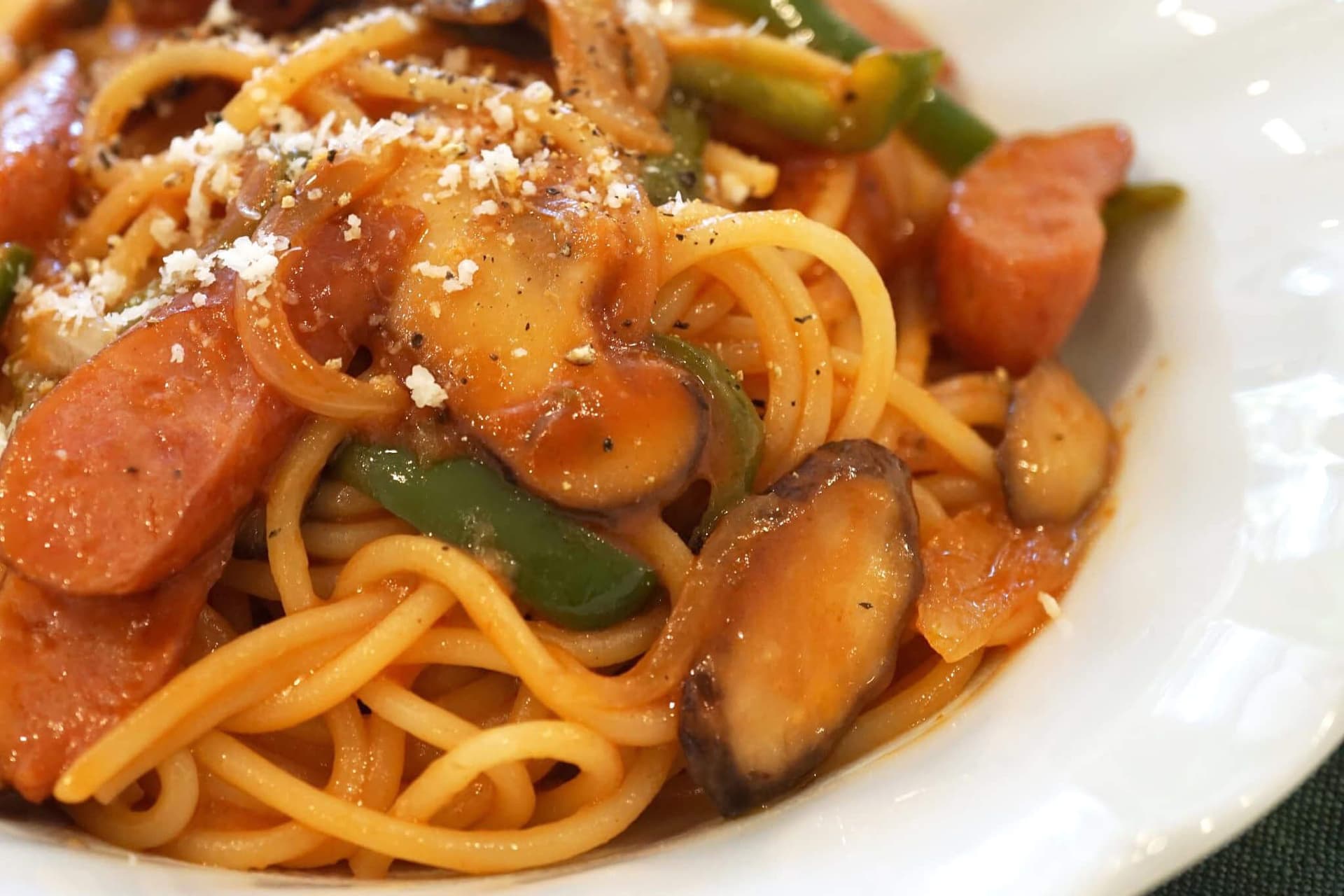 Pairing sake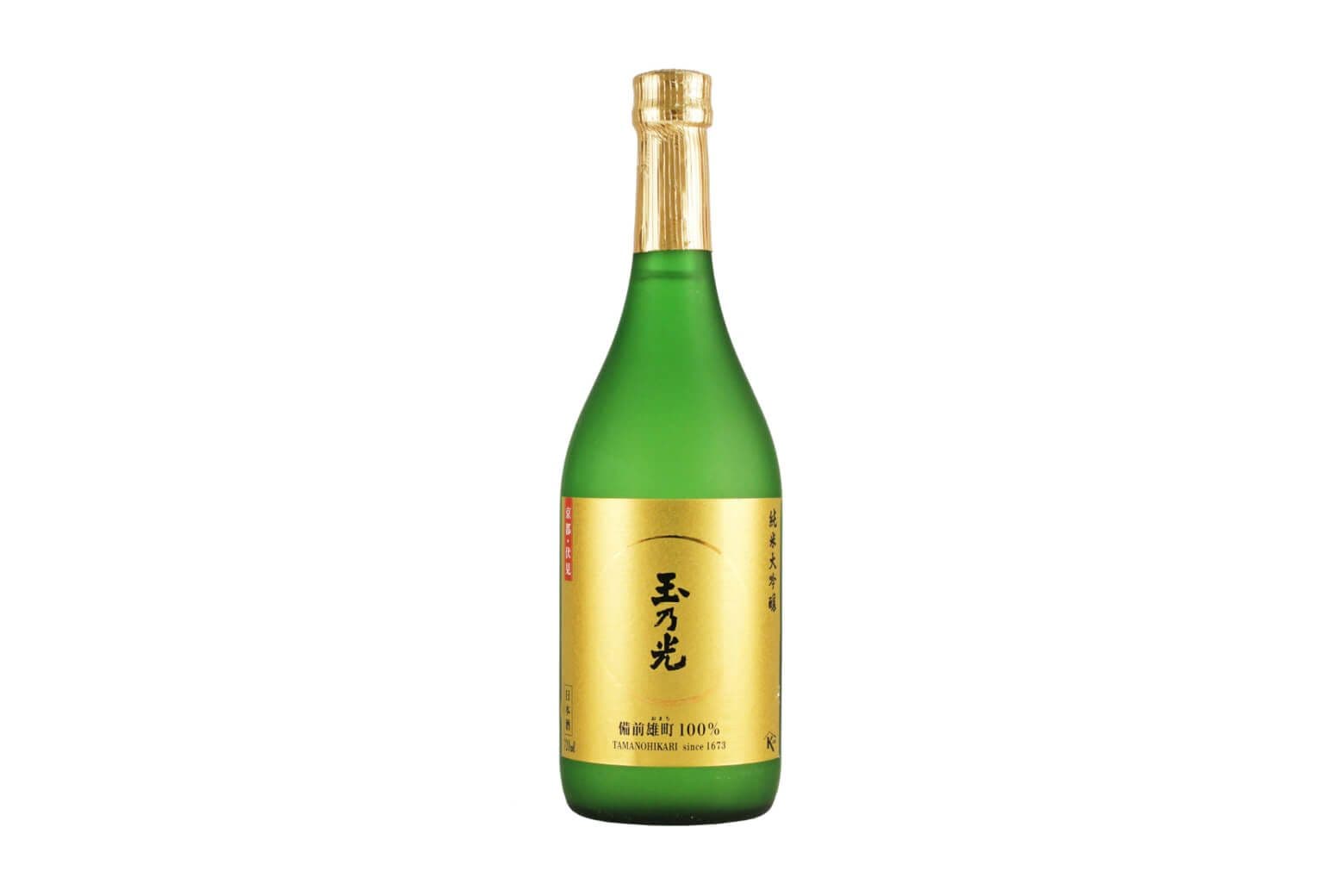 Tamanohikari "Junmai Daiginjo": This sake is made by Tamanohikari Brewing Company based in Kyoto Prefecture. Made with Omachi rice, the sake has a complex layered aroma with white bouquets and stone fruits with a hint of exotic spices like white anise. It has a depth and an opulent flavor that matches with the sweetness of the sauce.
Kikusui "Junmai Ginjo": This sake is made by Kikusui Brewing Company based in Niigata Prefecture. The sake is light and crisp, reminiscent of white wine like a refreshing Pinot Grigio from Italy. It is an easy-going beverage to enjoy throughout the meal. Serve chilled to enjoy a pleasant acidity that brings up the flavor of tomatoes.