Where: 240 E. 9th St. New York, NY 10003
Hours: 6 p.m. to 12 a.m. (Tue, Wed, Thur, Sun), 6 p.m. to 2 a.m. (Fri and Sat)
There is a reason Sake Bar Decibel frequently tops "Best Sake Bars in NYC" lists: New Yorkers love their dive bars. Dive bars are grungy and gritty. They have lots of character, no frills, and they get to the point — which is also true of many New Yorkers themselves. And being the intersection for the world's cultures, it's no wonder this city fell in love with this underground Japanese bar.
Only a small, red-lit "ON AIR" sign indicates to those in the know that the bar is open for business. After a short climb down some dingy stairs, you'll walk into a tiny room and wait for someone to come get you. On the right is a wall covered in masks of "oni" (ogre demons) and other Japanese folklore creatures, two rows of what looks like draft sake on tap, and a wooden bench that somehow tells you you shouldn't sit there. You'll be led to a back room you didn't know existed, and realize it's bigger than you initially thought (although if you arrive during peak hours, there won't be much elbow room). There's not one inch of this bar that isn't covered in graffiti.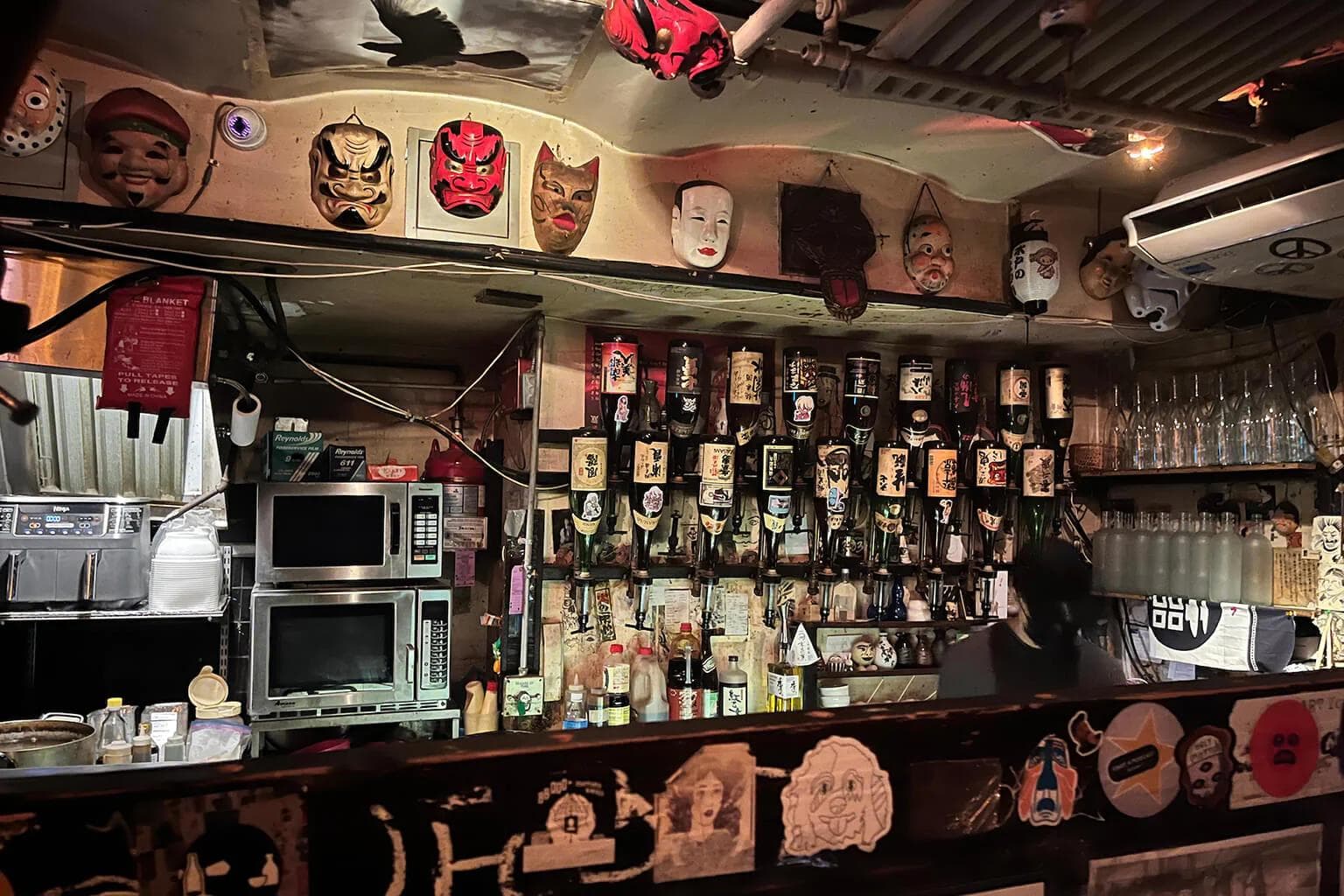 For my part, I couldn't ask for anything better. I sit down with managers Yuri Itakura and Cho after the owner, Bon Yagi, heads for the exit, waving us goodbye with the back of his hand and a friendly grumble. I ask them what the inspiration behind Decibel was.
"Have you ever been to Golden Gai in Shinjuku?" Cho asks. "It's a really small, dark, dirty vibe. I believe that's the inspiration."
"I mean," Itakura interjects, "we don't know when Decibel opened what it looked like. The building slowly got graffiti. But at first, I don't know, white walls? I have no idea."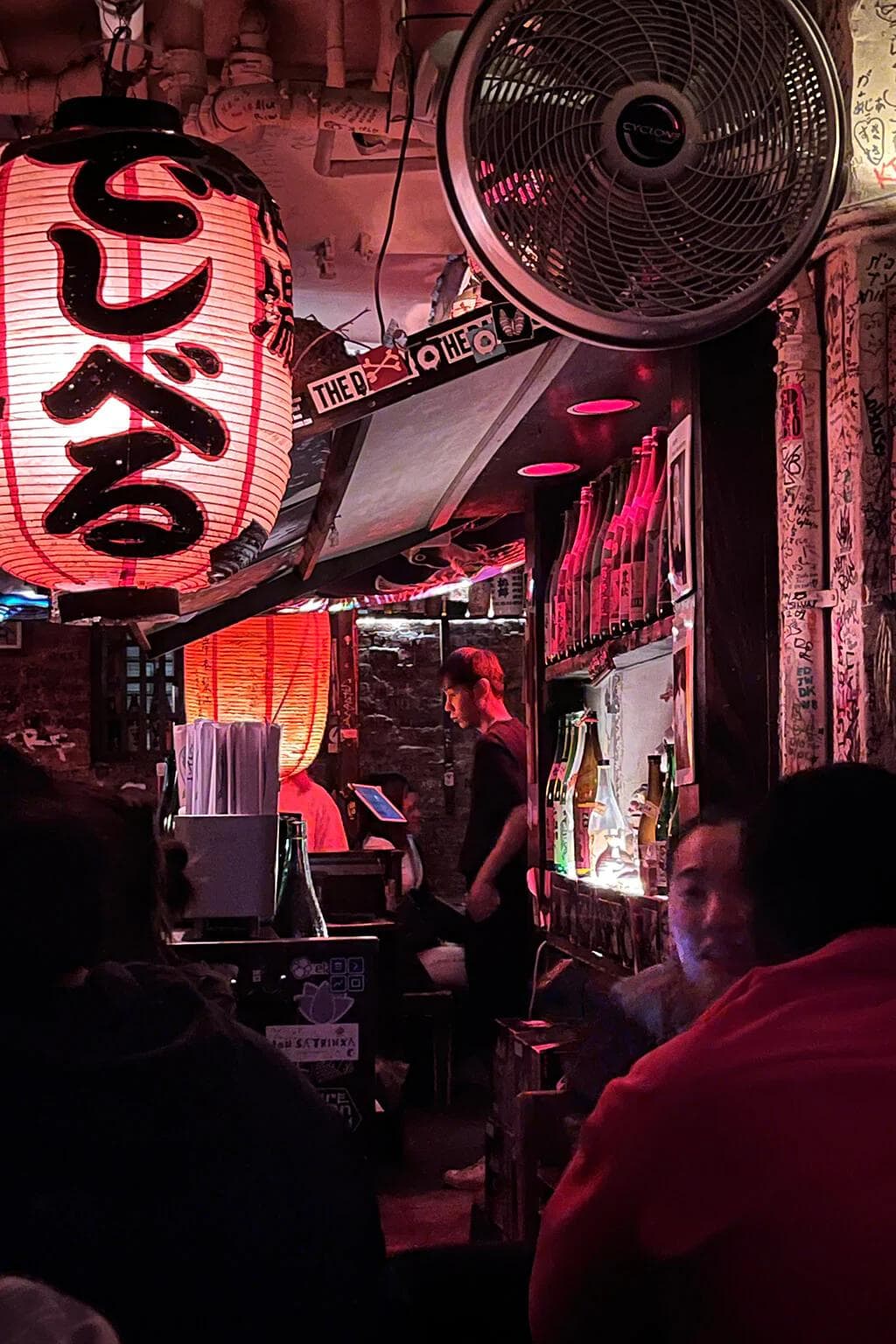 "I think it was clean back then!" Cho exclaims. "Before, it was kind of a jazz/karaoke bar. A different Japanese person owned this place, and then [Yagi] took over and made it a sake bar. He likes dirtier."
"I feel like other sake bars are more calm," Itakura says. "Why do I like Decibel more? It's like dive bar vibes. People are so loud and it's so crowded. More high-end — we cannot do that. We put the people right next to each other, like this." She tucks her arms in tight at her sides and stands straight. "They get along with each other and make friends here, too."
But both she and Cho also want people to look past the layers of irreverent scrawlings on the walls and see a place that offers great sake. Decibel does have "izakaya" (Japanese gastropub) style dishes on the menu — takoyaki, fried purple sweet potato, udon, shumai — but while they are delicious, the food isn't the focus.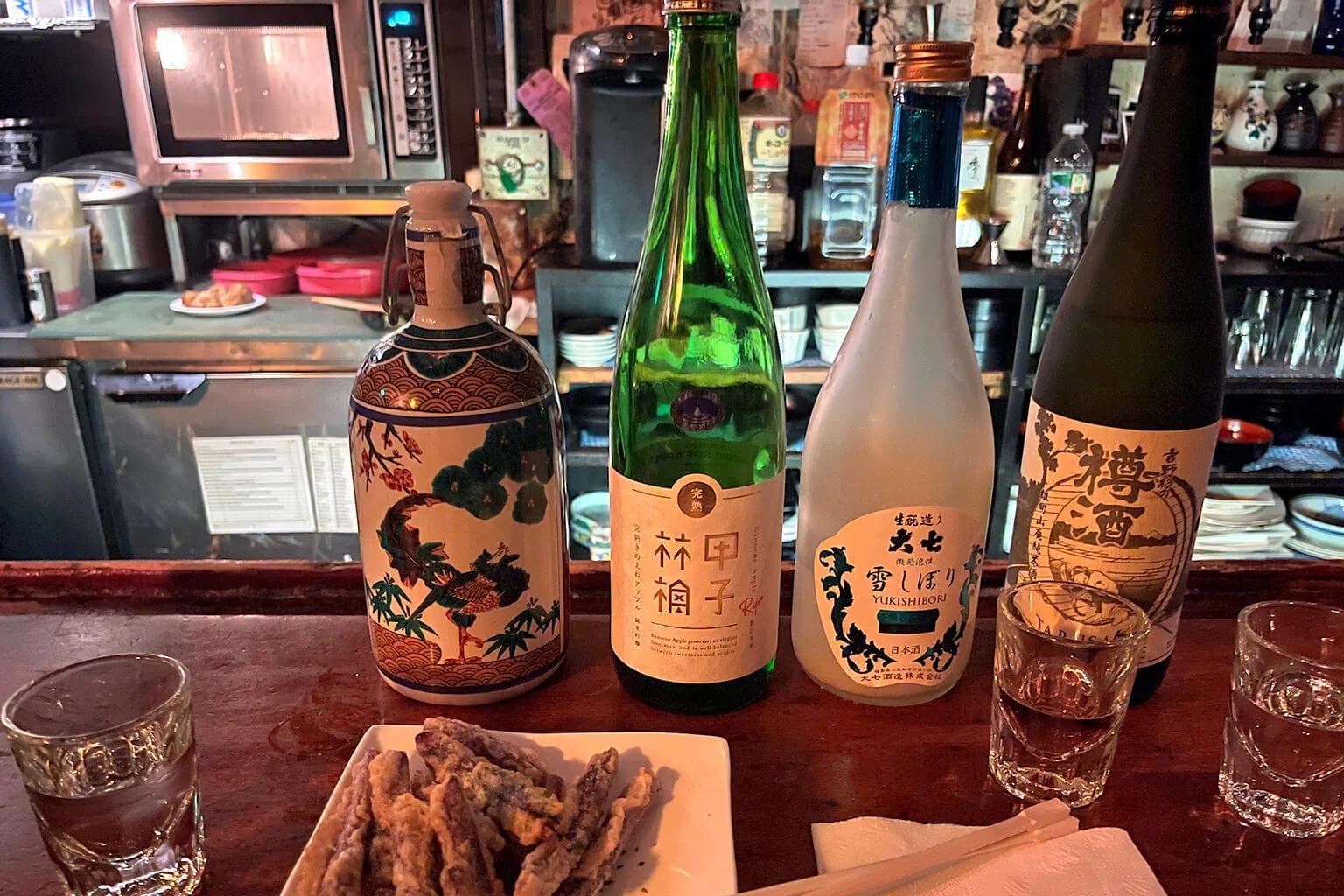 "We have a hundred different sakes," Itakura says, "and when [customers] have real, actual sake, they're like 'wow.' It's a totally different smell and taste."
The bar features a sake of the week each week to bring attention to different labels. And sake brewers in Japan all seem to make their way here at some point because they recognize Decibel's popularity. This dive bar has the reputation of a trendsetter; it was the first to carry Nanbu Bijin sake in the United States, for instance. Having been in business since 1993, Cho thinks that interest in the bar is due to the age and history of the place. But in the end, Decibel's mission is even simpler.
"For me," Cho adds, "I want them to just enjoy. They don't have to know any sake. Just enjoy."
"Anybody can come in," Itakura stresses. "They don't have to know about sake. They don't have to have any experience. They don't have to learn anything. They need to find what they like and that's it. They don't have to know what is junmai, what is ginjo. Just have fun and find your favorite."