Sometimes, a good cocktail is what's needed!
Especially in the cooler months when beer feels out of sync with the weather and wine might be a little heavy, a mix of something fits the craving.
Cocktails can be a little intimidating to make at home, but thanks to the growing collection of sake cocktail recipes offered by Japanese breweries like Choya Umeshu and Kikusui Brewing Company, and bartenders venturing into sake, it's become so much easier to learn and find inspiration for sake-based cocktails.
There are many sake that make an excellent base for cocktails; it's a friendly pairing that is lighter, refreshing and easy to drink than other spirits and liquors.
The sake cocktails below use Tozai "Living Jewel" from Kizakura in Kyoto whose special motto for this bottle is to "living in the moment and finding the gems in the everyday." A great message for all of us in the year ahead!
Here are three classic and delicious sake cocktails you can make with pantry and bar staples at home. Give them a try and don't hesitate to experiment and make what you like!
Merry Margarita
Margaritas are one of my favorite go-to cocktails, so I was very excited to modify it with sake as a substitute for tequila. I find this version to be very enjoyable as it's a lot less heavy and headache-inducing!
A sugar rim was my choice to give it a holiday spin.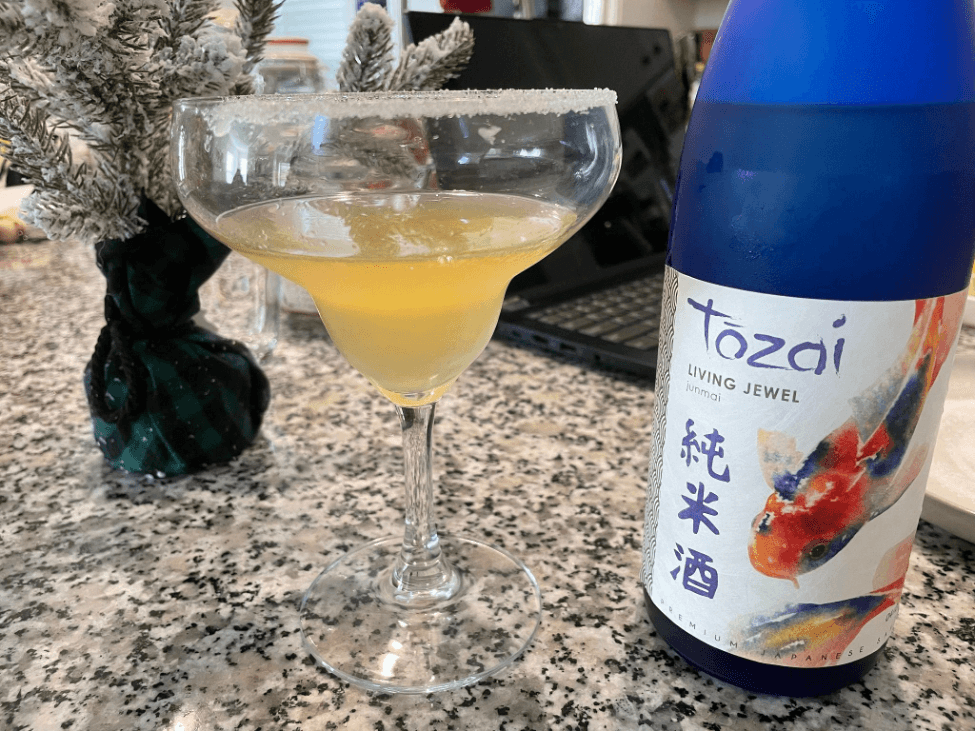 Grit Tini
I find classic martinis to be a little too strong for my taste as they're primarily composed of gin/vodka, but while it's not my first choice of cocktails, I can see why it's a popular drink. I gave it a go, and I imagine drinking it again under a midnight sky as I seriously contemplate new year's goals (I find these to be better than "resolutions!").
Use sake as a substitute for dry vermouth and adjust the ratio of sake to gin/vodka to make it smoother and more drinkable.
And on the question of whether to use gin or vodka? Go with gin if you like the floral notes and vodka if you prefer a more neutral taste.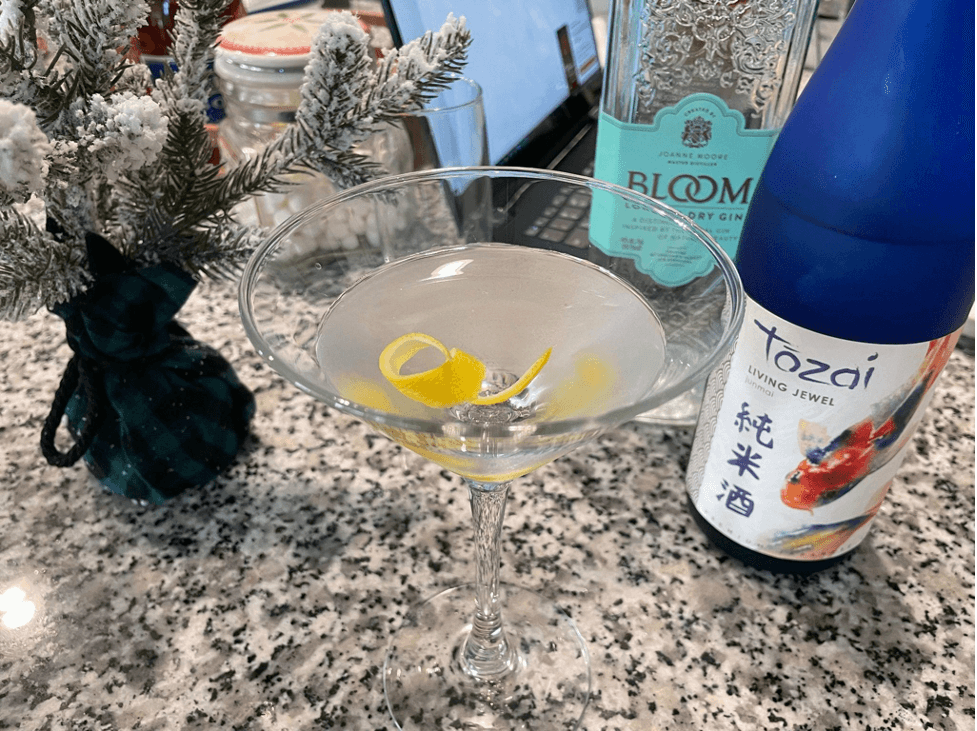 Sweet Satisfaction
And how about a digestif sake cocktail? Well, I'm not quite sure if this fits that category but I really wanted something with a brandy! I had a lot of fun making this drink as it was my first time using egg whites which gave it a creamier texture and foamy top. Also, I learned how to do a "dry shake" which means to shake the ingredients without ice in a cocktail shaker.
If you're looking for a dessert-like sake cocktail, this sake-inspired brandy sour is it!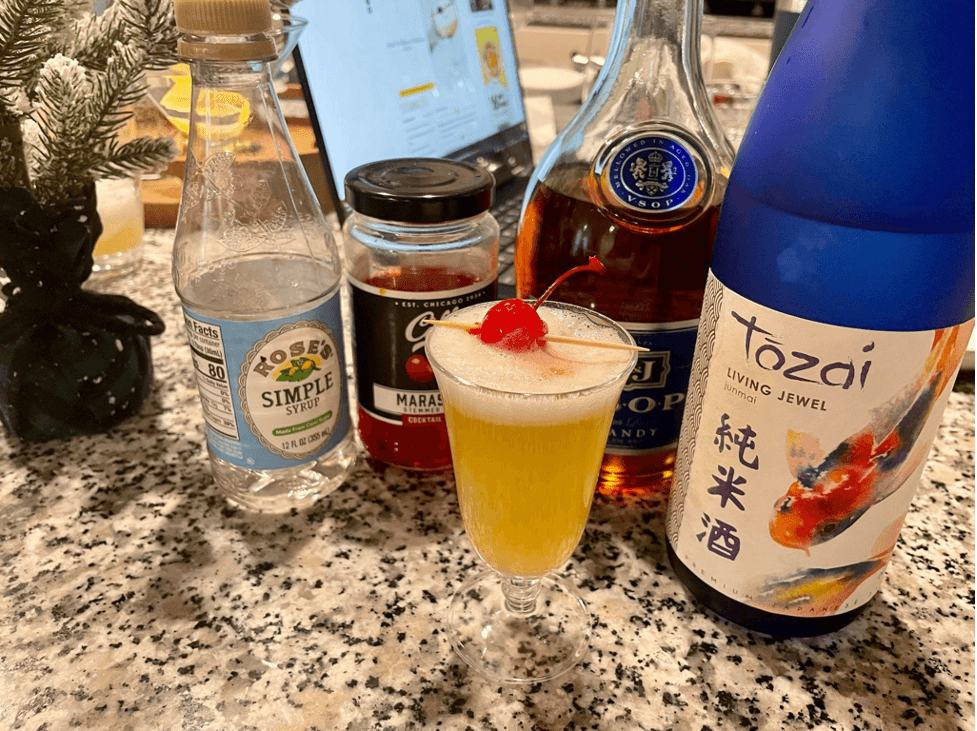 Making sake cocktails can be a great way to enjoy new flavors and textures. Don't worry too much about fancy gadgets and tools. If you come up with something that tastes amazing to you, mission accomplished! Let's live in the moments of 2022 and cherish all our small victories.
Have you experimented with sake cocktails? Let us know at #tippsysake!