Sake is very important in Japanese cuisine. It is a building block in the flavor of marinades and soups. It is used when stir-frying, steaming foods, cooking rice, and baking. We use it to remove odors, to add flavor, and to add umami to dishes. It is a versatile ingredient with many uses, and it is very different from the sake that you just poured to sip while you read this blog post.
In broad strokes, cooking sake, compared with the sake you are drinking, has a lower alcohol content (ABV), more concentrated flavor and sometimes contains salt. If you were to use the sake you're drinking as a substitute for cooking sake you'd probably need to double the amount you use to impart the same amount of flavor and you'd also be introducing a lot more alcohol.
Cooking sake is not governed by the same controls used for premium sake. It can be brewed from low grade rice; it can have amino acids and sugars added; it can have alcohol added and then be diluted for more volume All of this makes cooking sake generally cheaper, gives it a unique flavor, and makes it perfect for cooking.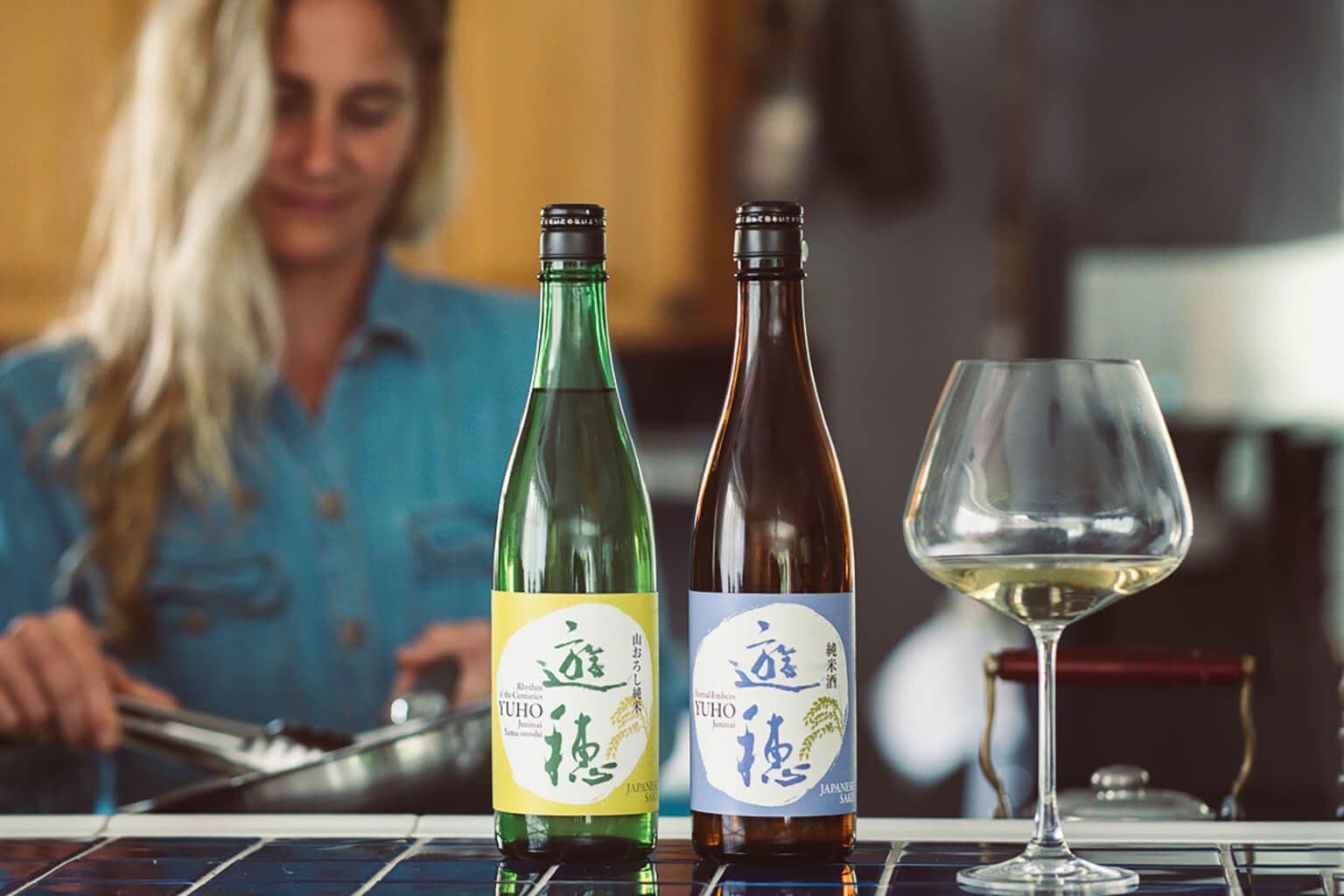 I cook with wine, and Julia Child taught me to use a good quality bottle—something that I would drink or serve to others—in order to build the layers of flavors in a dish. When you're following a recipe for a Japanese dish, on the other hand, you should reach for cooking sake over the sake that you would drink or serve. There really is a difference in the flavor—especially in umami—of cooking sake.
Of course, we're talking about sake, so there are exceptions. Cooking with the remains of the bottle that you left out for a couple of days and now doesn't taste the way it did when it was first opened is a great use of leftover sake (but double the amount and carefully cook off the alcohol).
If you're making a dessert that should be "sake-forward," then building the dish with a drinking sake will help create delicate flavors; it will have less umami, and could avoid unwanted salt. In the book "Japanese Pâtisserie" by James Campbell, there is a delicious recipe for layered panna cotta with sake jelly that you should absolutely grab a drinking sake to make. Also, his recipe Sparkling Sake Apple Crumble just would not work with cooking sake.
Learn more about sake with the Tippsy Sake Guide!