Editor's note: This interview has been condensed for clarity.
Yakitoriguy doesn't tell anyone his real name. He doesn't want people to get distracted from his mission: to spread the love of yakitori. Growing appreciation for the Japanese street food, which typically consists of chunks of marinated and seasoned meat (including internal organs) and veggies on small skewers, has become his life's work ever since he quit his San Francisco-based tech career five years ago. The deceivingly simple, almost primitive nature of cooking meat over fire is what initially drew him to this comforting dish. Now, he understands its true craftsmanship, and actively promotes it to his more than 200,000 combined followers across YouTube, TikTok and Instagram.
"My whole dream is to help spread yakitori," Yakitoriguy states. "I guess [yakitori is] similar to how sake is. Most of us, including myself, are guilty of thinking sake is just that warm/hot sake or sake bomb; a kind of sweet, but not that delicious liquid that we drink with California rolls or something. It's more than that, and yakitori is definitely more than this misunderstanding of cubed chicken with teriyaki on sticks. It goes deeper than that."
To convey this message, Yakitoriguy creates videos, such as tutorials on how to cook different parts of the chicken, how different grilling techniques affect taste, and travelogues documenting his food-related journeys in both the United States and Japan.
"I started doing content mainly because of the pandemic," he says. "I think a lot of people share that same story. Prior to that, I was doing sort of these secret speakeasy dinners out of my apartment in San Francisco."
Yakitoriguy is passionate about cooking, but he's even more passionate about yakitori itself, and by extension, Japanese culture. It was inevitable that his love for this Japanese street food would evolve into a greater appreciation for sake as well.
"One of the rules I had with my friends coming in was for everyone to bring a bottle of sake," he explains. "I always put the rule: Do not go to Whole Foods or your local supermarket. I know what they have there. Even Japanese grocery stores are going to have better selections. It forces you to at least put some effort into maybe researching it. That allowed me to get a taste of a variety of sake every time I did these dinners."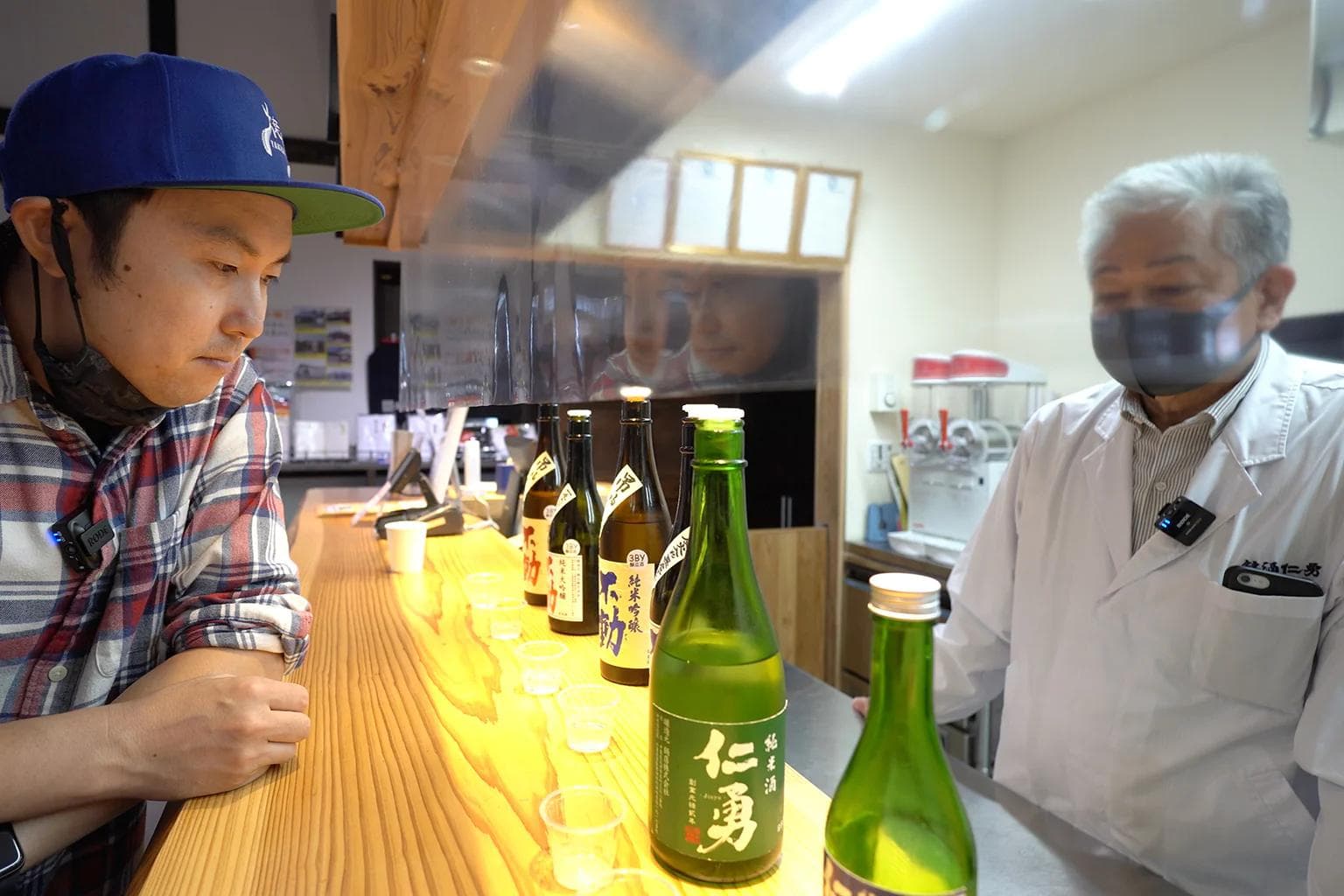 With great fondness, he expounds upon why the pairing of yakitori and sake is inherent to the "izakaya" (Japanese gastropub) experience.
"Yakitori in its simplest form is street food or drinking food. It's supposed to be casual, fun. The fact that it's on a stick means you don't have to use fork and knife; you don't have to use chopsticks. You literally take it and eat it, one hand holding onto the skewer, and another hand holding onto beer or sake. It's drinking food. It's izakaya food. The word 'zaka' is, straight up, sake.
"Why I love yakitori and why I chose yakitori as the food I really want to master is they tend to be smaller bites, so you're not going to be full off one skewer. Izakaya food are always going to be small bites because the main thing you do at an izakaya is to drink first. That's where I think it might separate from maybe the other types of skewered dishes."
In 2022, the self-described yakitori hype man returned to his roots by visiting dozens of yakitori shops in Japan. He learned from local chefs and garnered a new level of reverence for the craft.
"The high-end [yakitori] that I discovered from these masters…they really dive into the types of chickens they use, the specific parts of the chicken, [and] each skewer is cut and shaped and grilled differently to bring out the best flavor and texture and aromas. A yakitori master who's been doing it for 20 years, 30 years — he fully understands chicken as not just this commodity protein.
"But at the core of it," he continues, "yakitori is still drinking food, so it has a much more easygoing element to it versus maybe sushi, which is kind of well-mannered. Usually the chefs are going to be a little bit more fun."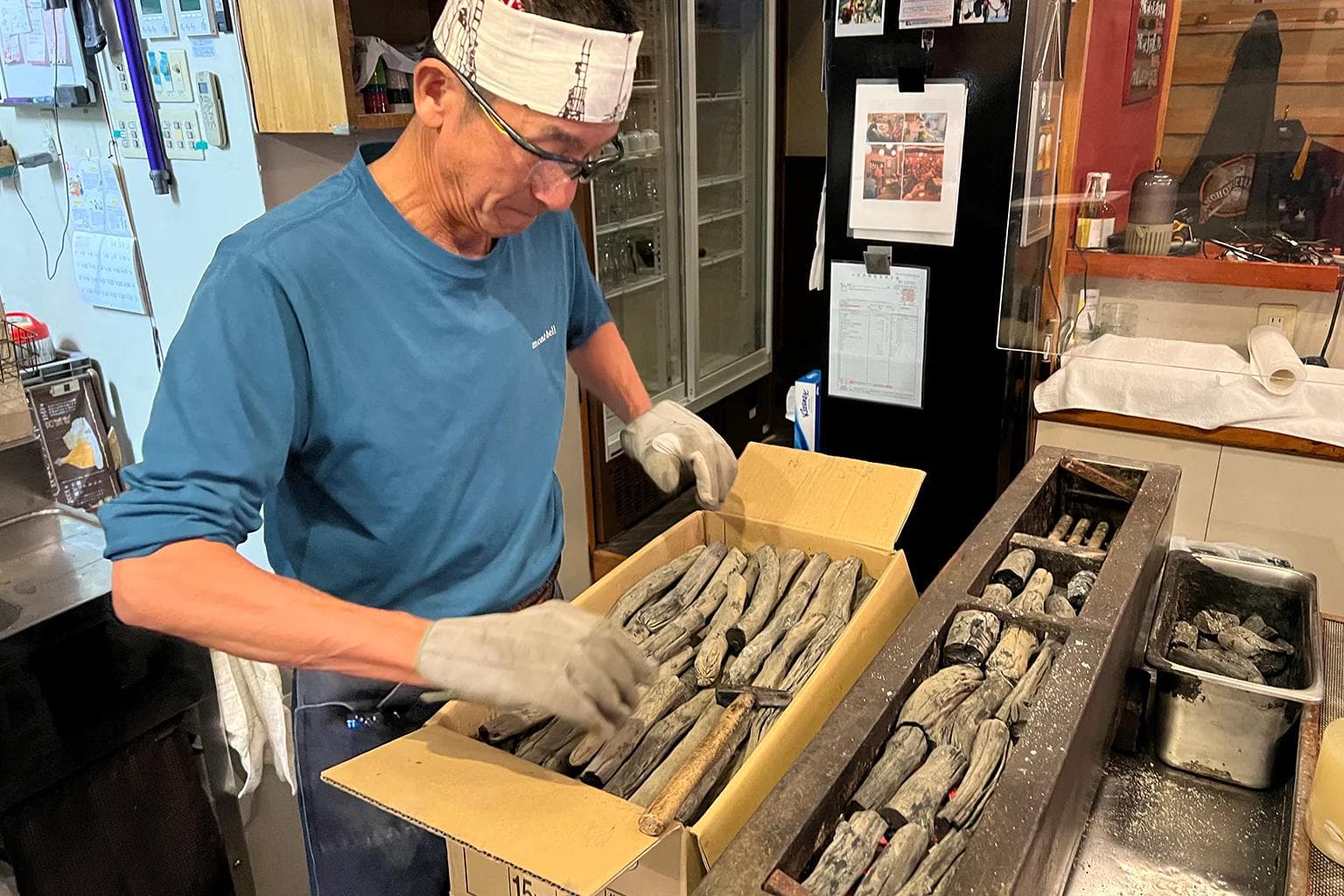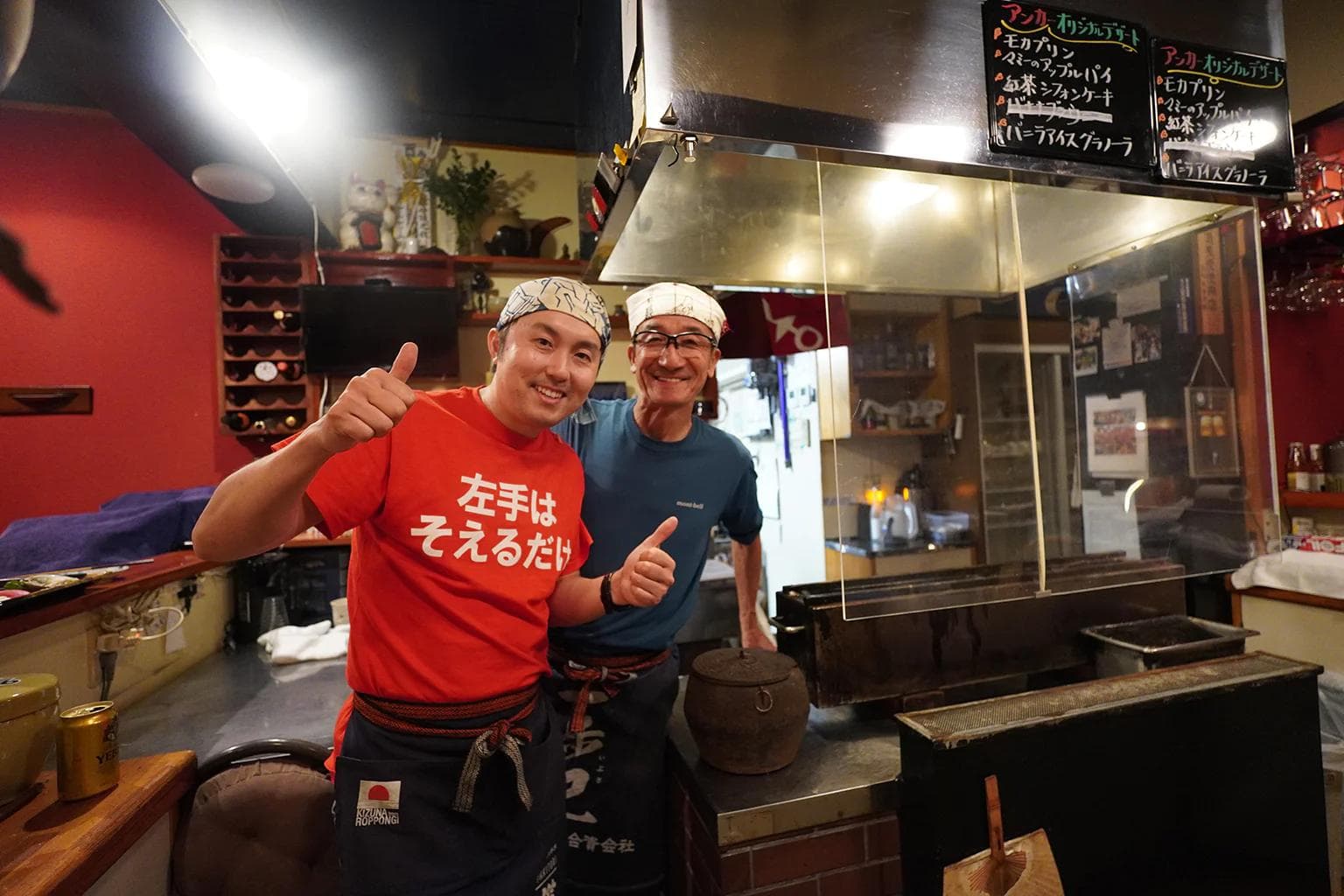 During his trip, Yakitoriguy also took a tour of Nabedana's sake brewery, known for its Jinyu brand sake, in Chiba prefecture. He was kindly escorted by the current head of the brewery, Kan Otsuka, who comes from a line of sake makers that dates back more than three centuries. Yakitoriguy was able to see the sake making process up close, and was even granted the opportunity to enter the carefully maintained koji room. It was an experience that instilled in him an even greater respect for the brewers and the living history that is sake making. (Watch the full video below.)
"One of the motivations that I had going into this trip," Yakitoriguy says, "and especially coming out of this trip, is these are traditions and cultures, whether it's sake or yakitori, that are rooted in centuries of Japanese culture. But it is changing. It's disappearing. It doesn't work in a business sense, or corporations are buying them out or shutting them down, or market demand is different. I wanted to take this opportunity with my platform to at least capture it now."
It's true: Sake's popularity is increasing outside of Japan, but it's decreasing at home. While sake's future in the global market looks bright, how it will evolve going forward is ultimately anyone's guess.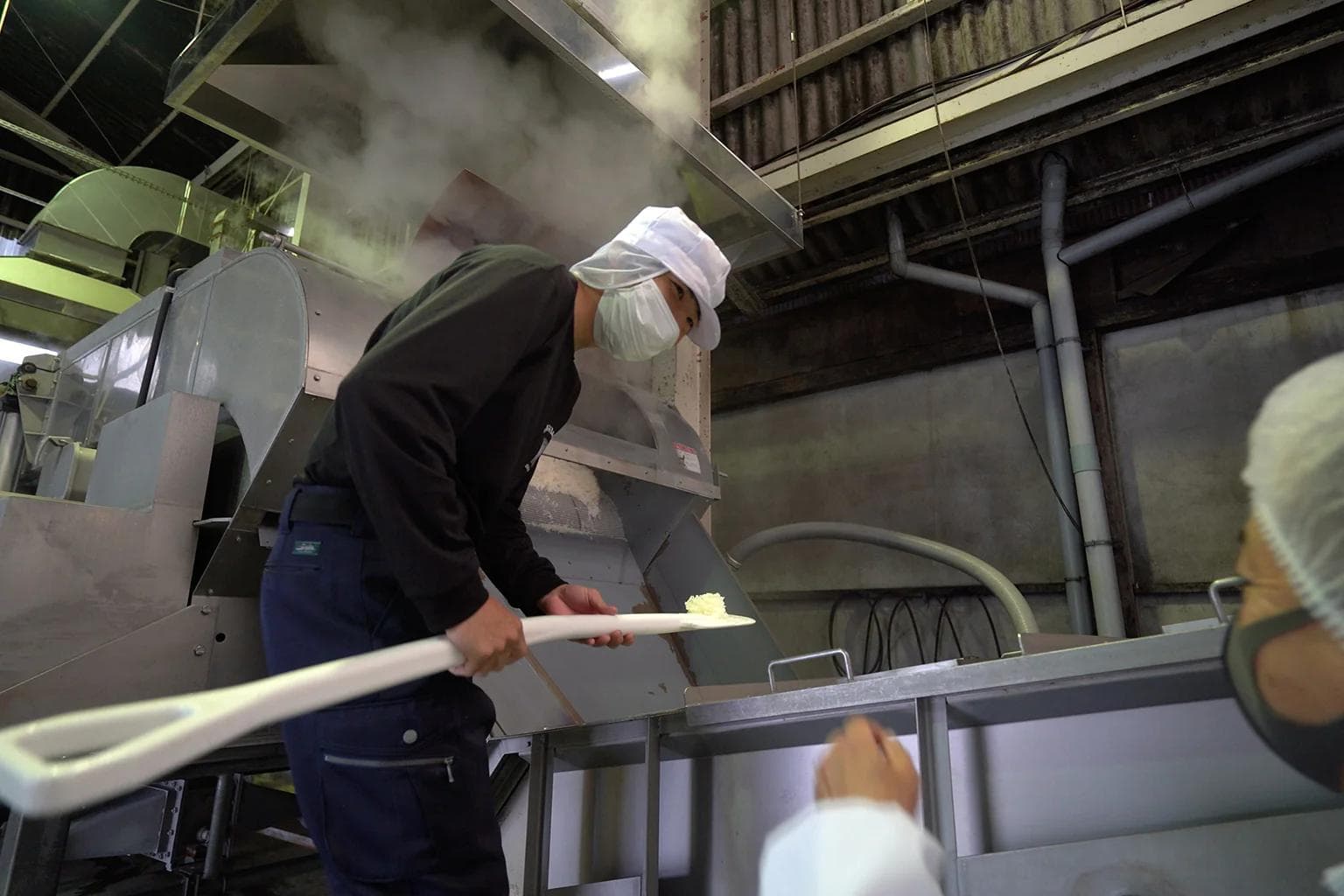 "I think there's some beauty that the sake that we're tasting is the byproduct of centuries of culture and traditions," he opines. "I think it's important for all of us to know where something comes from in order to see where we can continue taking it. That's my biggest takeaway. That's my biggest motivation to continue doing what I'm doing."
But it's more than just the craft; it's the craftsmanship. Taking a seemingly simple concept and working diligently to perfect it and find the deeper meaning, that's one of the most intriguing, admirable values of Japanese culture. Both sake and yakitori consist of just a few ingredients, and yet the flavors and possibilities that can be extracted from them appear boundless to those who dedicate themselves.
"I think we just all have to work together to help uplift these cultures and traditions." Yakitoriguy concludes. "At the end of the day, it's a story that needs to be told, and I want to help tell that story."