So it's been a month now. A month of isolation, a month of social distancing, a month of sorely missing all the creature comforts we took for granted not too long ago. But we're all doing our best to adapt. We're starting projects we found every excuse to avoid or procrastinate on, we're finishing what we put off for far too long, and often we're digging deep into the back of the pantries and cupboards to improvise our meals and drinks.
But let's face it: sometimes we still just want someone else to do the work. We want someone else to prepare a delicious meal and provide the accompanying libations to appease our appetites. In moments like these how grateful I am for all the restaurants providing such excellent takeout despite having to quickly shift to survival mode to adapt to these trying circumstances.
I paired this month's Tippsy sake box with takeout from Iki Ramen, located in the Koreatown district of Los Angeles. Iki is an excellent spot serving up all kinds of Japanese fare, and if you are an Angeleno and find yourself in this part of town, or if you are visiting and are craving Japanese comfort food, I highly recommend it. Now, from a traditional standpoint, one might argue that this month's sake might be better served with lighter, more delicate fare than ramen and gyoza, and they might be right. But for me, this pairing came from the heart, not the mind. It's about being creative, celebrating what you have, and supporting your local businesses.
Fukuju "Blue"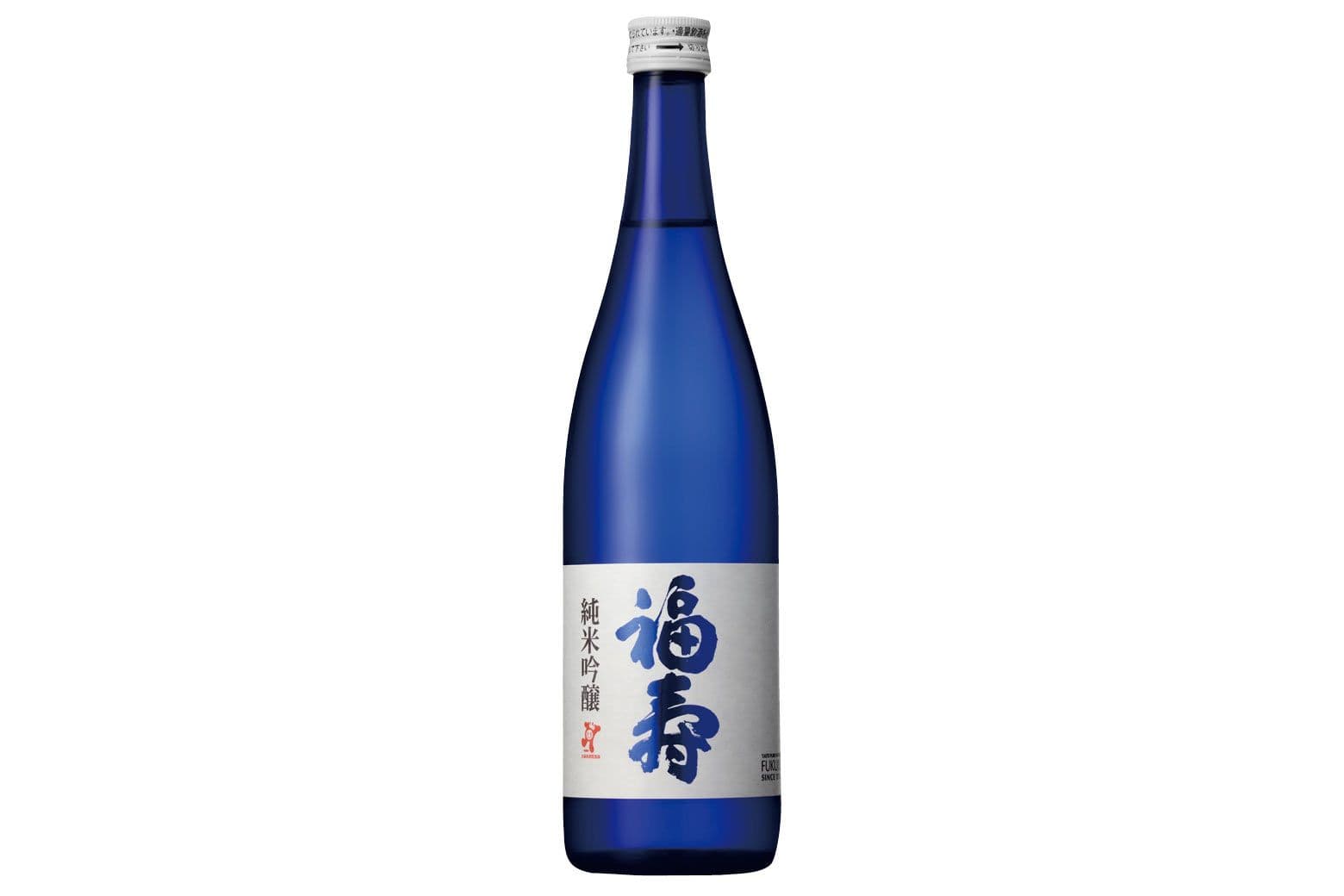 The Fukuju label is produced by Kobe Shushinkan, who has brewed in the Nada region of Hyogo prefecture since 1751. Nada is historically renowned as being the greatest and most prolific sake-producing region in Japan. It possesses some of the best water for brewing, called miyamizu. This area is also the original growing ground of Yamadanishiki, the "king of sake rice", which is the most widely grown in Japan.
Fukuju "Blue" is a junmai ginjo expressing fresh tropical aromas of pineapple, coconut and banana. There is a round, smooth and creamy mouthfeel that frames a bright, palate-cleansing finish. The dryness is such a surprise, given the tropical fruit basket that greets the drinker's nose. This paired remarkably well with an appetizer of spicy tuna atop crispy rice, with the aroma and finish of the sake counterbalancing the heat of the dish.
Denshin "Yuki"
"Yuki" translates to "snow", which is an apt term for the sensations inspired by this junmai ginjo. This sake is made by Ippongi Kubo Honten (established in 1902), which resides in the snow-laden Fukui prefecture. Ippongi employs the techniques of the great Nanbu guild of the north, composed of brewers who are masters of making sake that is very light, pure, and refreshing. This style is reflective of the cold and brisk climate that surrounds the brewery.
Denshin "Yuki" has a delicate body with subtle lactic notes, scents of white chocolate, cocoa, gardenia and almond biscotti. Like a great supporting actor in a movie, this brew makes all the other actors at play look better for its talent. It is understated, quiet and confident. "Yuki" is a versatile and easy drinking sake that played well with everything on the dinner table. "Denshin" means "heart to heart" which is very fitting as this sake can establish a mutual understanding and communicate without words.
Kamotsuru "Namakakoi Junmai"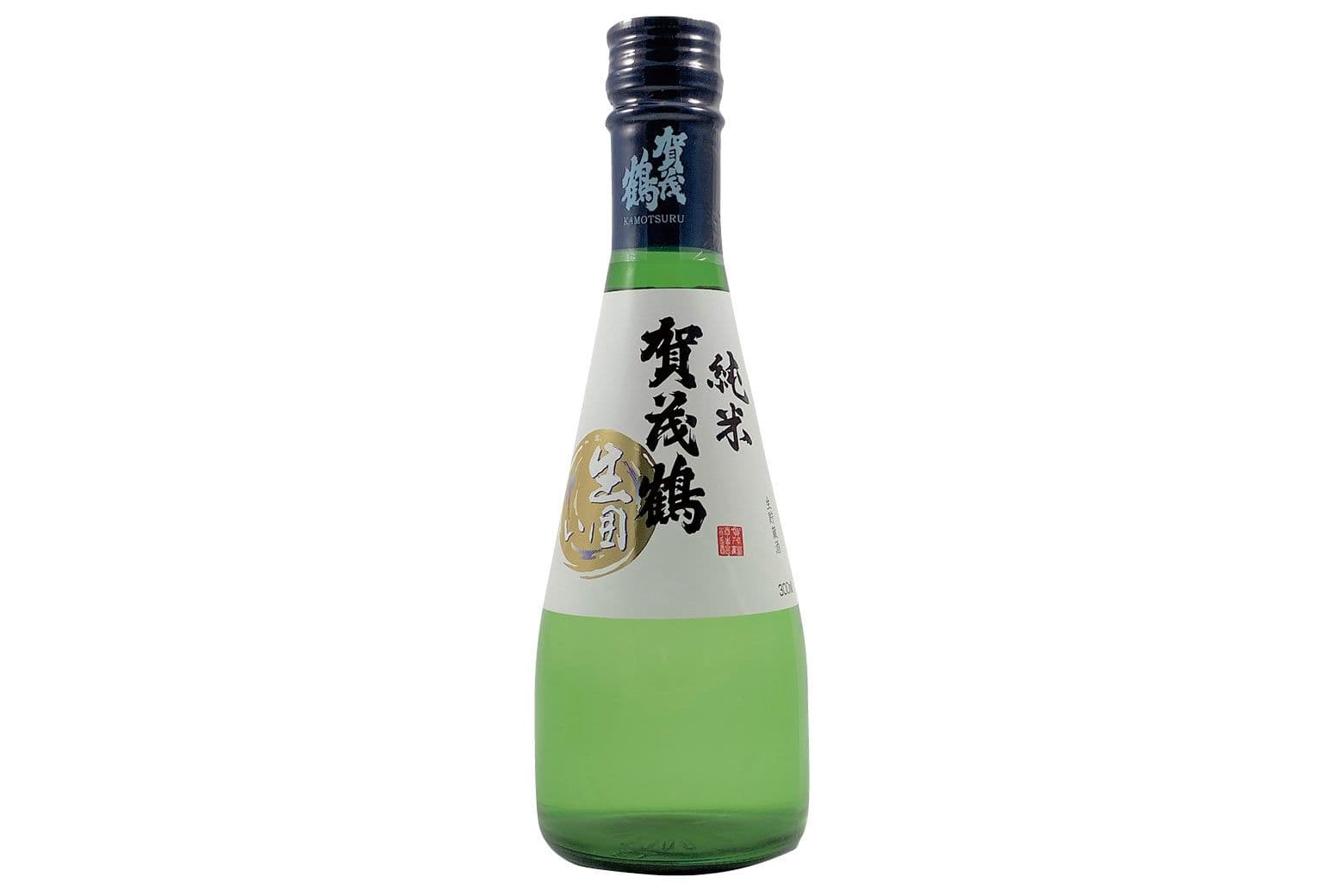 Kamotsuru of Hiroshima prefecture is a giant in the sake world. The brewery is known for serving lords visiting the region during the feudal era, has won countless awards in modern times, and is responsible for introducing the highly-refined daiginjo style (rice polished until 50 percent or less of the grain remains) to the public. They have been trendsetters in brewery modernization, and it was their sake that was served to former President Barack Obama when he dined with Prime Minister Shinzo Abe in Tokyo in 2014.
The "Namakakoi", as its name suggests, is a namachozo sake, meaning it has undergone pasteurization once. It is bright and playful, and dances on the tongue with every sip. In contrast to the Fukuju "Blue", this sake exudes the deeper, pungent notes of tropical fruit. There is a sensual blend of guava, honeysuckle and passion flower that perfumes the fleshy and supple body of this namachozo. The sake's fruit notes mingled well with the sweet corn in tonkatsu ramen, and counterbalanced the rice vinegar notes in the sauce for gyoza. The smooth body of the sake and the silky texture of the pork broth seemed to merge and enhance each other.
On behalf of Team Tippsy, a big thanks to all the grocery clerks, postal workers, restaurant employees, health care professionals and beyond that have been working tirelessly to bring a touch of normalcy to our lives. We'd be lost without you.
What take-out meals have you been pairing with your sake lately? Let us know @tippsysake!