Fathers are a talented bunch. Even when something is new to them and there are no manuals or roadmaps, somehow, they get things done! Some of my fondest memories involve learning from my Dad's resourcefulness; and now, I share the joy of watching my daughters get a thrill from my husband's playful creativity. Fathers have a way of showing you the coolest stuff and also pushing you to overcome your limits!
In our family, Father's Day usually involves food and an outdoor activity. When Dad's in charge, it's grilling and golf. When my husband is at the helm, it's grilling and hiking/fishing! This year, I decided to introduce sake into the mix, and selected two for comparison: Fukuju "Blue" and Yamada "Everlasting Roots". We had tried the first at Sake Decibel in New York City some time ago and loved it, and I chose Yamada because I liked the traditional look of the bottle.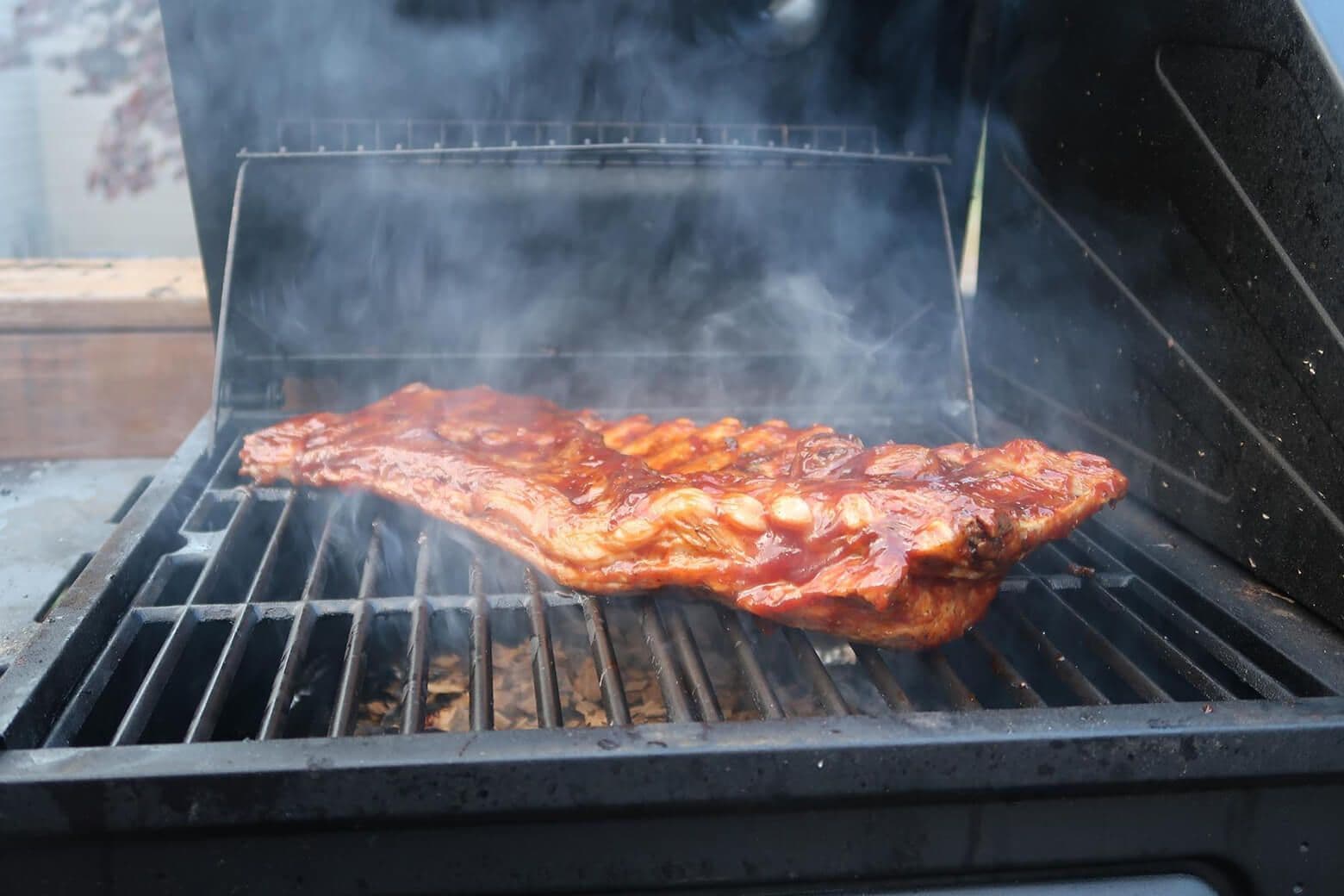 This time, we forwent the usual steaks and opted for a rack of meaty, St. Louis style ribs slathered in some good ol' BBQ sauce. For an added touch of summer, we also prepared prawn skewers and assorted grilled vegetables.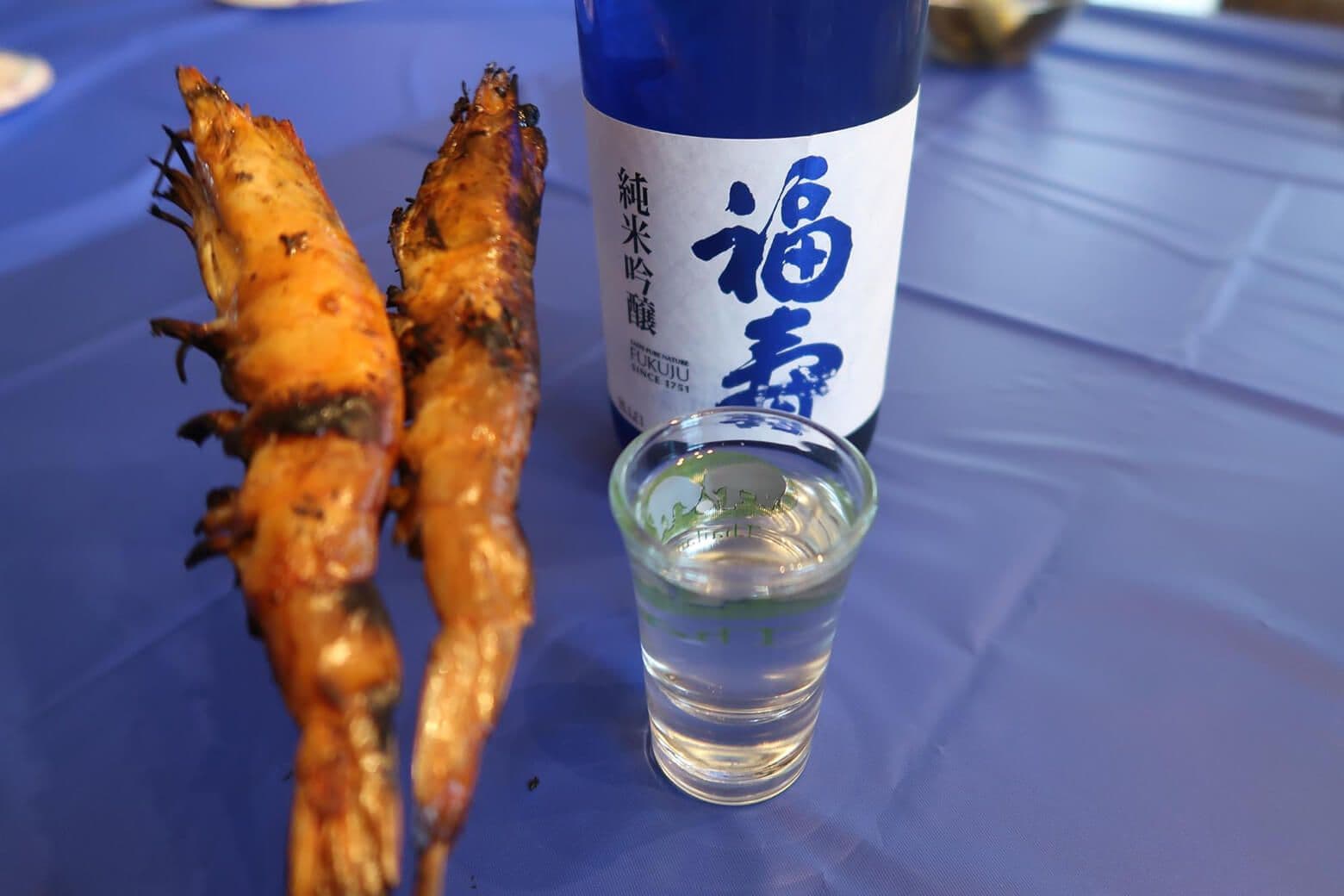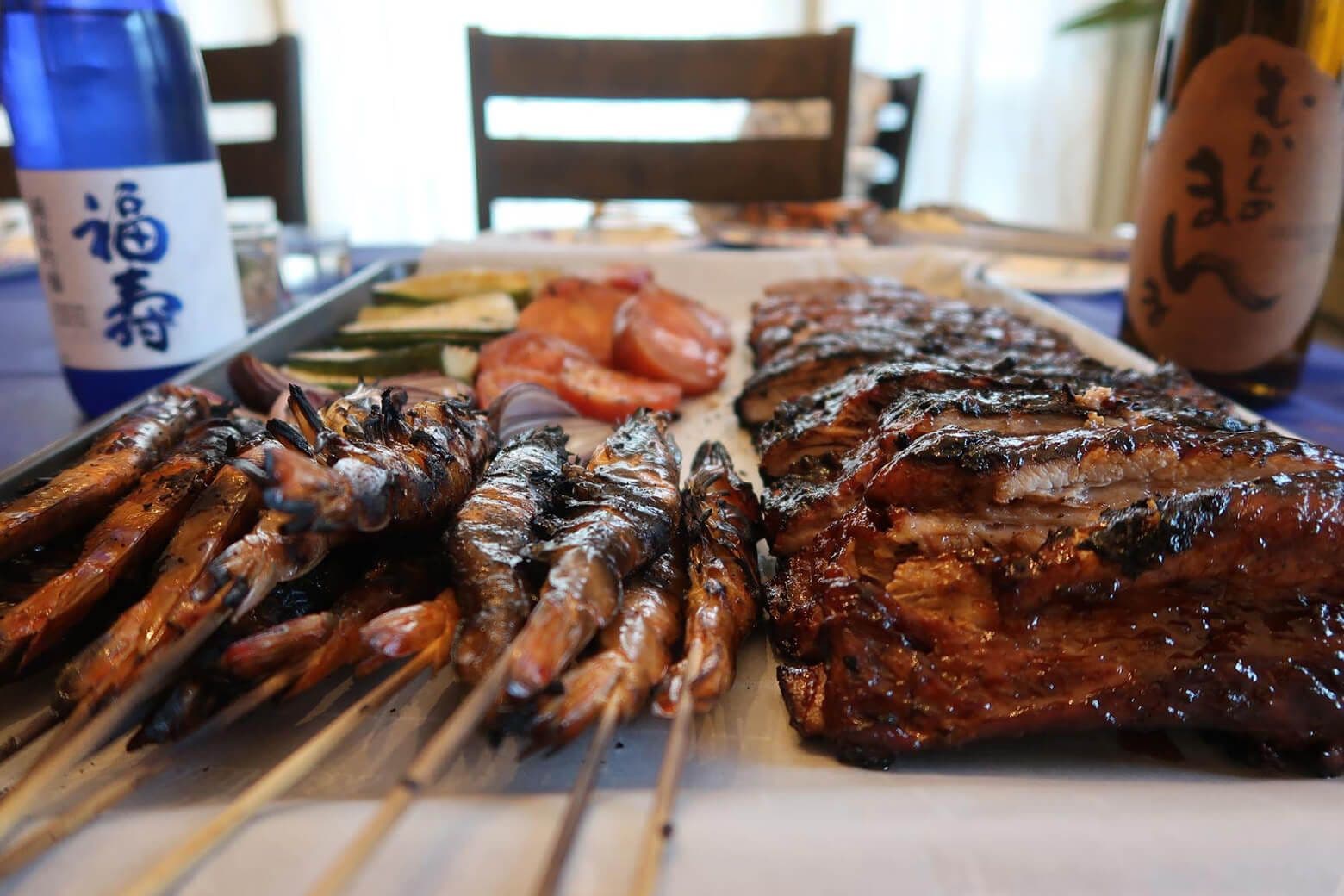 The tropical notes of Fukuju "Blue" were so refreshing and perfect for a summer day. The other family members enjoyed it so much that they forgot to share it with the dad in the room, and so my husband didn't really get to drink it this time! Although Yamada sake was still waiting to be opened, when we saw it was an incredible 900ml bottle, we decided to hold off until the next day. That evening, we went to bed quite content, yet curious and eager for our next sake experience.
Based on Tippsy's flavor profile for Yamada "Everlasting Roots", an Asian-style dish seemed appropriate. I searched my pantry for something easy and found hoisin sauce which I combined with sesame oil, chili pepper flakes and a touch of soy sauce, and let the chicken thighs marinade for about an hour in this mixture before baking them in the oven.
Success! This turned out to be my husband's favorite combination from the weekend!
At first, we thought that it might be too rich, but to our surprise, the complexity of the sake and richness of the marinade melded very well! Not only did he like the manly look of the bottle, but he also liked the earthy, slightly sweet taste of the sake. I sipped it a few times to experience the flavors: first came the notes of orange, then sweet fig, and what seemed to me to be an earthy clove that ended with a nice acidity that made us want more. But it was time to go and enjoy the outdoors.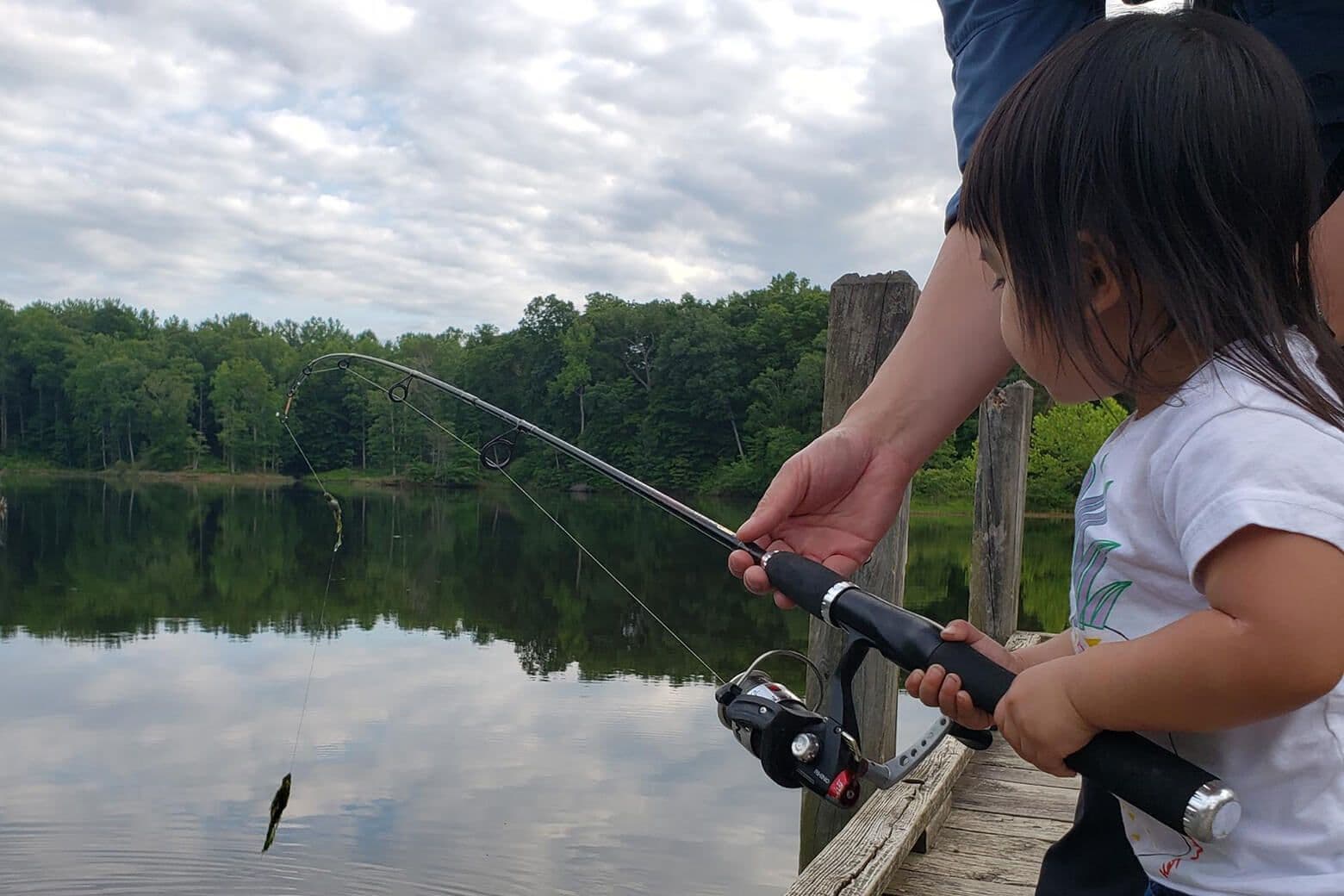 No more than 20 minutes from our home is a small lake. The water was so still that we could see the clear reflection of the surrounding clouds and trees. Initially, my husband had planned on an afternoon of kayaking and fishing solo, but we ended up tagging along. While we didn't catch anything (probably because of the stones our daughter kept throwing into the lake), the time together was everything.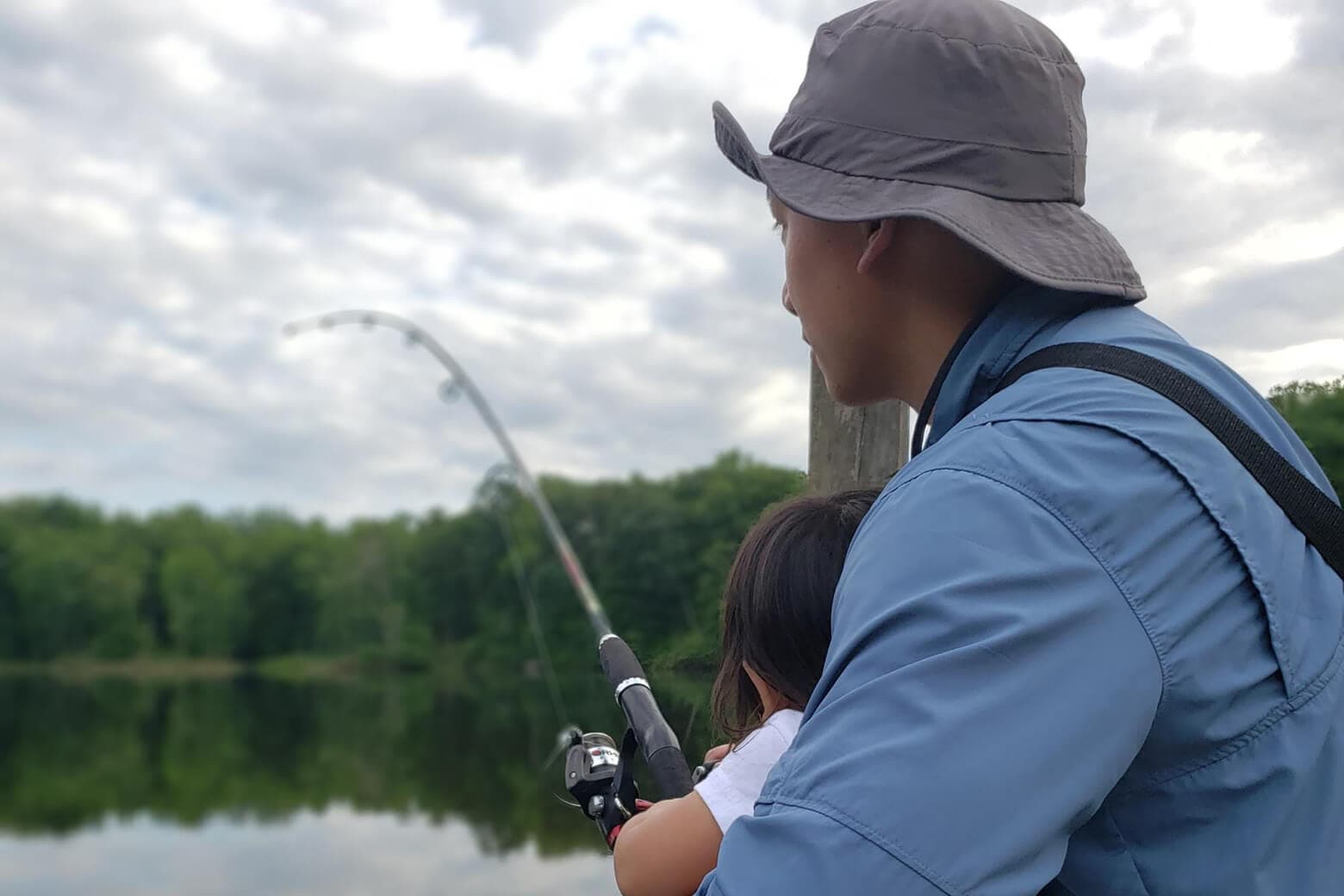 If you haven't decided on a Father's Day gift yet, here are three other great sake to try:
For the strong, samurai kind. You can't go wrong with this sake! Otokoyama, which literally translates to "Man Mountain", is very popular in izakayas and is a solid pairing for Japanese sushi and sashimi. Drink with your old man as the samurais once did!
Does your dad love the snow? This Ginjo sake from Fukui Prefecture started as snow and gives this sake a pure, refreshing taste with notes of mango, strawberry and white pepper that pairs very well with shellfish and octopus.
Many fathers have a strong moral code! Samurais have followed Bushido, an unspoken and unwritten code, since ancient times. From Kyoto Prefecture, the old capital of Japan.
The five bottles mentioned in this article are 20% off with a special promo code FATHERSDAY2020 until 6/21/2020. Happy Father's Day to all dads, from Tippsy!
Share your photos with us @tippsysake and learn more about Japan's national beverage by reading our Sake Guide.