Where: 207 10th Ave, New York, NY, 10011
Hours: 4:30 p.m. to 10:00 p.m. (Sun, Tues-Thurs), 4:30 p.m. to 11 p.m. (Fri and Sat)
New York City's Juban is as much a story of the Chelsea neighborhood as it is the story of Ashwin Balani and his travels. The young owner used to work at a Japanese gastropub called Izakaya Ten in this very space. Both the current and previous names of this local favorite are a reference to its home on 10th Avenue.
"Juban means number 10," Balani says, "so Juban is in a sense a reincarnation of the predecessor. It's kind of poetic in a sense that the same space that inspired [my] dream also brought it to fruition. It was my experience at Izakaya Ten that really made me want to continue doing it."
Over time, it also came to represent the support regular customers gave to the sake bar and restaurant. While Balani was nervous at first about whether he'd be able to hang on to Izakaya 10's clientele, the COVID-19 crisis squashed his doubts. During this make or break time for bars and restaurants, the neighborhood stepped up.
"People would call and ask 'How can we help you? Can we buy some sake?' The community is the only reason we're still here. That's the soul of this restaurant. It's the staff and the community."
It's the people who make the place, and that's true in more than one sense. The character and inspiration behind Juban and its food and drink menus come from Balani's own life; specifically, his travels in Japan.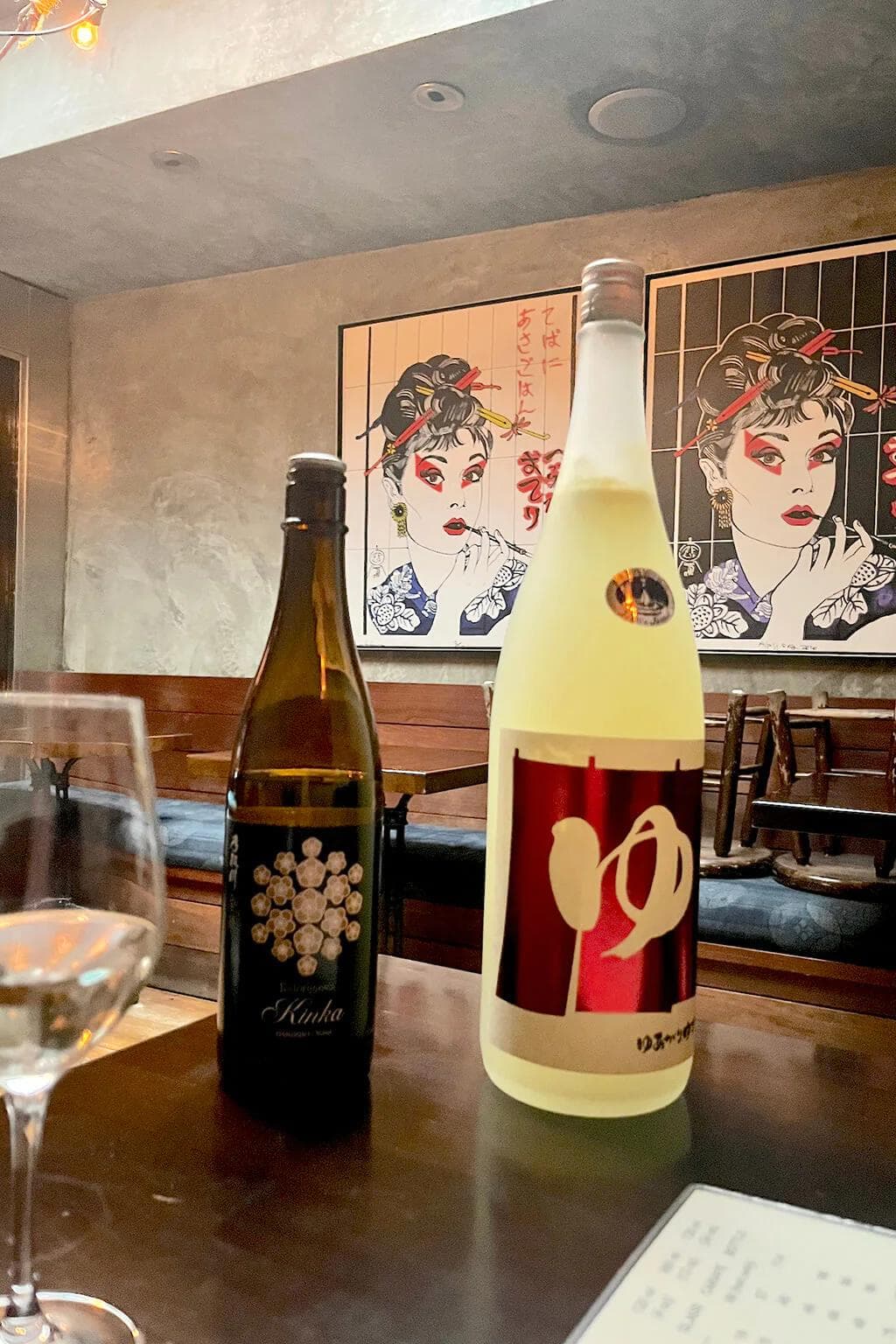 Guided by Mark Robinson's "Izakaya: The Japanese Pub Cookbook," Balani visited numerous izakaya during his time abroad, including Tokyo's Maru. This restaurant's dishes gave him ideas for his own menu; their baked sesame tofu inspired Juban's homemade white sesame tofu agedashi, for example.
But in the end, it's sake that has truly won Balani's heart.
"I absolutely fell in love with the beverage," he says. "There's just something about it when you have that first sip. For me, it takes me to Japan. It takes me to the brewery. Just the process — it's incredibly complex. It's honestly the only thing I enjoy drinking. I want you to have one of my absolute favorites."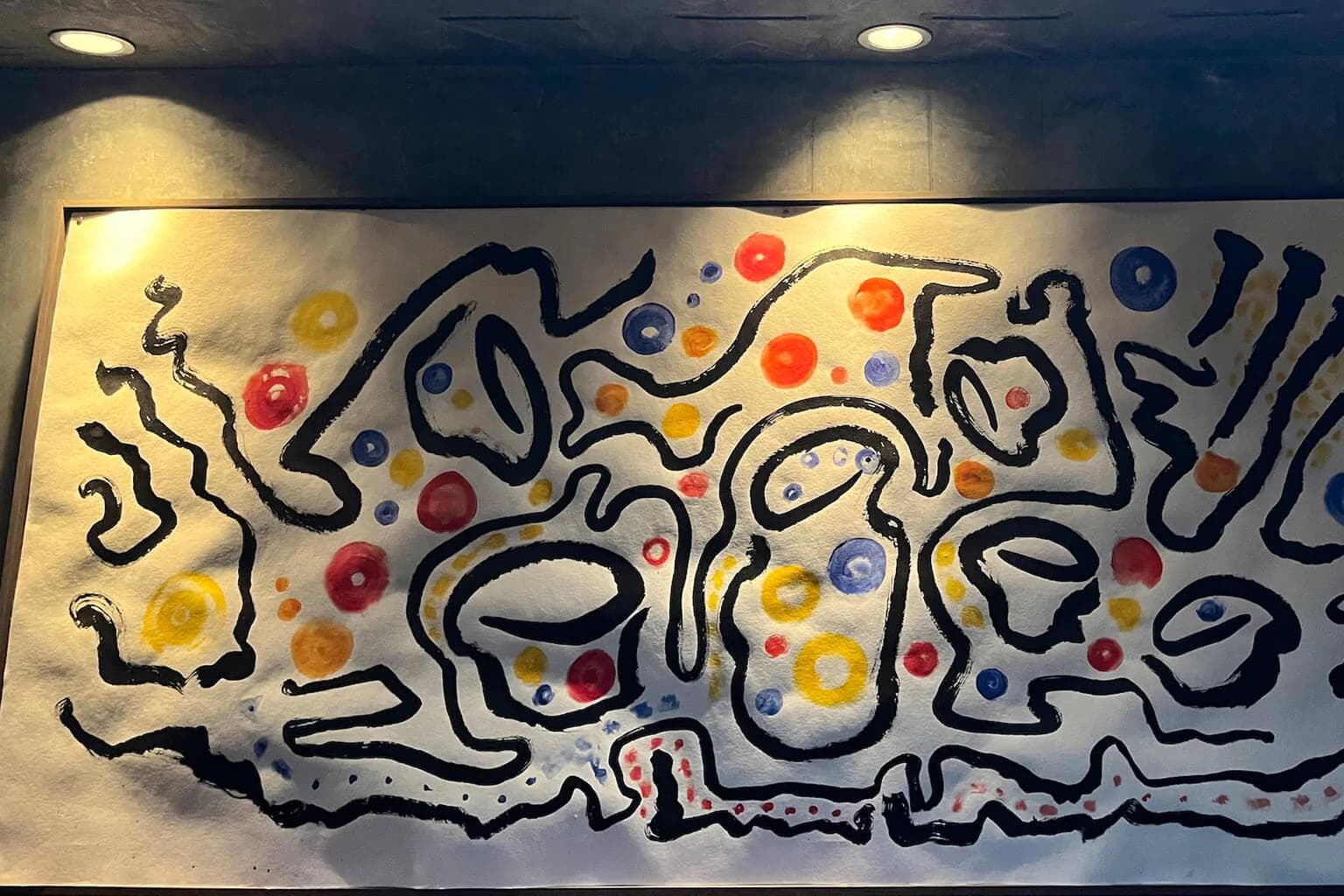 He gets up and comes back with a bottle of Tedorigawa "Kinka" Daiginjo Nama, which has a joyful freshness and slight effervescence.
"This was the sake that did it," he says.
I enjoy the glass as I take in the eclectic artwork that surrounds me. There's a giant painting that consists of thick, black, wavy lines dotted with various colors. It's a visual representation of the sake menu, I learn, which is color-coded to help beginners understand different sake types. It strikes me that one doesn't just eat and drink at Juban, they are enveloped by it.
I order the Kyuri Momi for my next drink — which, by the way, is the most refreshing cucumber cocktail I've ever had in my life — and some panko-crusted brussel sprouts to match, among other plates. The fruit-infused sake and vodka cocktail is the perfect pairing for the savory and spicy dishes in front of me. Balani kindly sends over a lovely black sesame mousse to top it all off. Its robust sesame flavor, dense yet somehow airy consistency, and slight kiss of sweetness make it my kind of dessert.
So the next time you're in the neighborhood, stop by for an experience you won't soon forget. Balani hopes you'll walk away with the same impression he did when he first experienced sake: wonder.