Over the past hundred years or so, the sake community as a whole has always had an intimate relationship with the past and the future. There have been incredible technological advancements in recent years. The use of centrifuge technology to press liquid from the mash from brands like Dassai is a notable example, and biodynamic farming and green practices to bring breweries more in harmony to the land their sake celebrates is increasingly more common. Freeze dried sake yeasts have even been shot into space on a Russian rocket to observe the effects of pressure on its composition, and to spark excitement and curiosity among sake drinkers.
However, the sake we enjoy today is essentially made using the same techniques that have been used for nearly five hundred years. From the late 1400's through the Edo period (1602–1868), pasteurization, filtration and stage mashing, or 'sandan jikomi' were all developed for sake production. Among these developments was kimoto: a laborious method of producing the lactic acid that is essential to fighting off unwanted bacteria to achieve a healthy fermentation. This was originally achieved by kurabito (brewery workers) pounding the mash with long oar-shaped paddles called kai to agitate the rice and koji into the enzymatic activity necessary to restrict unwanted bacteria from spoiling the sake. Kurabito would often keep time together with song to create a rhythm and make the exercise less monotonous, like rowers on a ship.
The majority of sake today is made in the sokujo (literally "fast developing") method, wherein lactic acid purchased from a laboratory is added manually, significantly saving time and labor on starting fermentation. There are still brewers who stick to the old ways though, insisting that kimoto is worth the extra time and effort because it creates a sake with more richness, depth and nuance. Today only one percent of sake is made using the old kimoto method with mixing, but that number is on the rise as a new generation of brewers look towards their roots and history to revive this ages-old technique.
Sohomare "Karakuchi"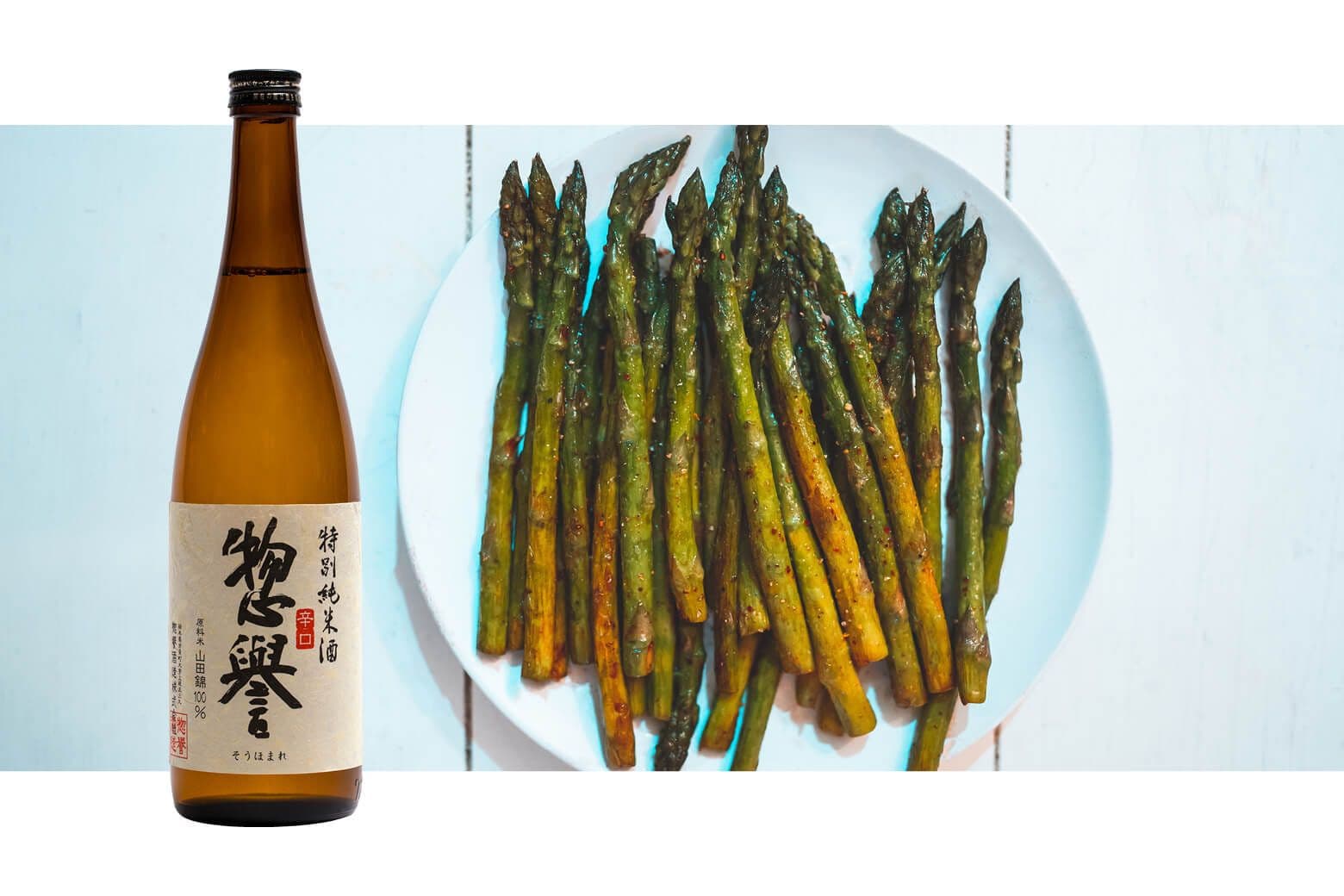 Sohomare Sake Brewery was established in 1872 in Tochigi Prefecture by a traveling merchant who was inspired by the excellent water of the Kinugawa River and settled in the region to begin brewing sake. Five generations later the brewery sets itself apart by employing traditional methods such as steaming rice in barrels called koshiki, instead of using more modern machinery. Unlike the wine world, where wines often establish their sense of place from locally grown grapes, the rice used for brewing sake does not always come from areas near the brewery. Through strong business relationships with farmers in Hyogo Prefecture that are known for growing Yamadanishiki, Sohomare Sake Brewery has access to the very best class of this rice, which has a designation called "Toku-A."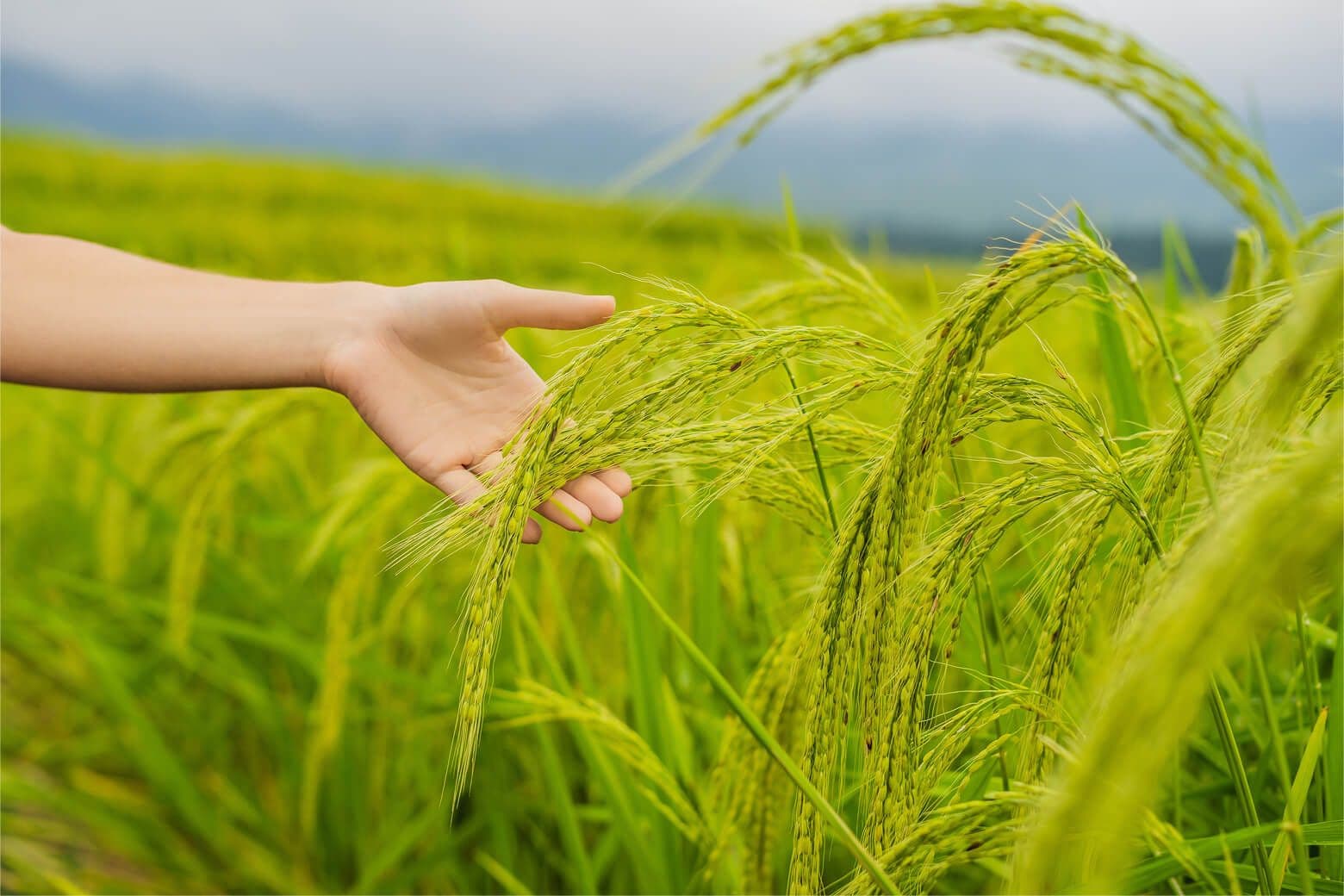 They also express their respect for tradition by employing the kimoto method, as they have done with "Karakuchi." Brewed using "Toku-A" Yamadanishiki, this sake is dry but refined, and bold up front but reaches great depth in the moments after sipping. There are earthy aromas of white mushroom that are a common signature of kimoto sake, as well as cooked rice, fresh cream and mint. The dryness of this sake makes it so friendly with food, and a versatile pairing option. It would go excellently with sushi, but could also do very well with meats and vegetables like roasted chicken and grilled asparagus.
Daishichi "Minowamon"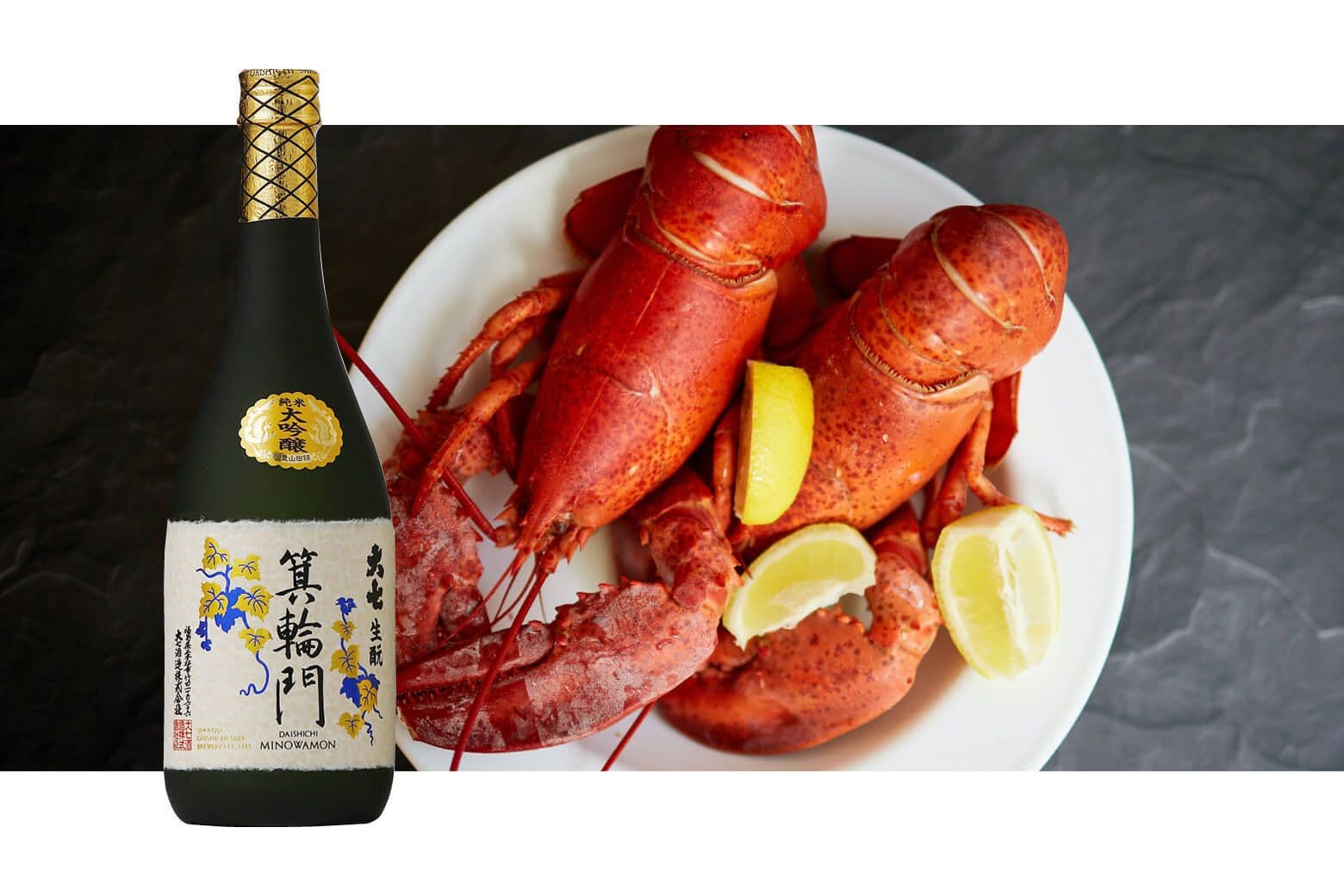 10th generations of brewing expertise are behind the Daishichi Brewing Company in Nihonmatsu, Fukushima Prefecture, established in 1752. Since the first half of the 20thth century, Daishichi has been dedicated to producing their sake exclusively in the kimoto style. They also have their eyes to the future of brewing as well, employing an ultra-modern and deluxe method of polishing their rice called "super flat rice polishing," wherein an equal amount of bran is polished off from all surfaces of the grain, maximizing the removal of all unwanted elements. This in turn allows Daishichi to produce a sake of exceptional quality while still preserving all the beautiful elements of the rice.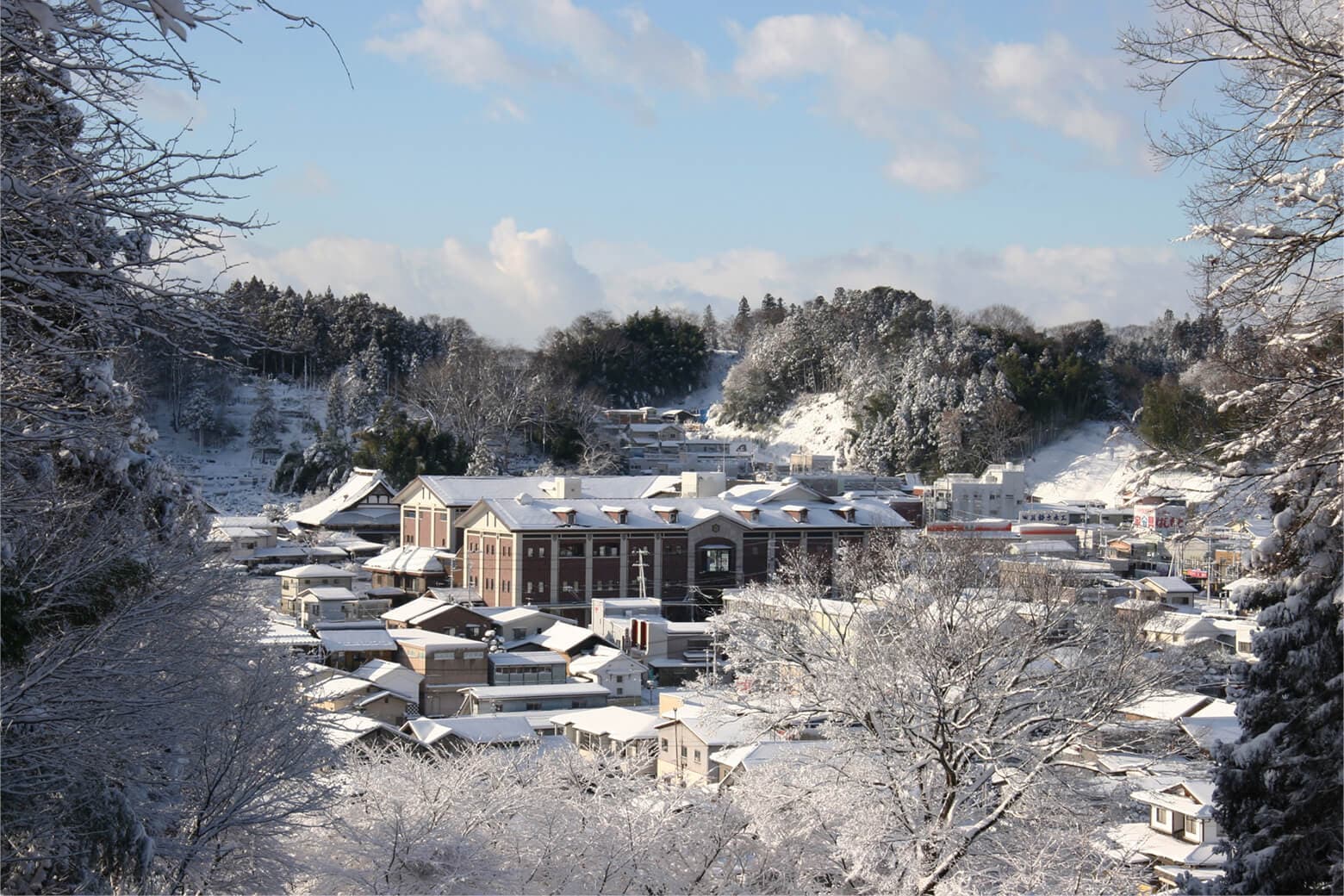 Tippsy's Mimi pointed out to me that this joining of the old and the new reflects the Japanese concept of tentetsu seikin (点鉄成金). Directly translated as "forging gold out of iron," it implies that something beautiful and new can be created out of respecting the traditions of the past and building upon them.
Daishichi's "Minowamon" exemplifies this fascinating concept well. The sake's title translates to "The Gate," which opens to a new realm of experience. There are stone fruit aromas of ripe plum and peach, and gentle scents of banana. It is on the palate that the use of kimoto truly shows itself, creating an acidity, richness and plush texture that is not often found in daiginjo. The experience of a single sip from start to finish is a journey in itself. This sake will add new levels to the sweetness of crab and lobster, and is an excellent cheese pairing, especially a soft, grassy sheep's milk cheese.
Chogetsu "Clear Moon"
Kodama Brewing Company in Akita Prefecture was founded in 1879, and began their business making soy sauce and miso. By the early 20th century, they had expanded to sake brewing, and in 1934, Kodama won the grand prize at the 14th Annual National Sake Competition, and helped establish Akita as a major player in the sake game. It was just over one hundred years later, in 1989, that Dr. Kenkichi Kodama, who worked at the brewery, developed a new advancement to the centuries old kimoto method. Rather than continuing to use the wooden poles or oars that required so much physical strength and exertion to create a healthy lactic environment for sake yeast, Dr. Kodama created an electric drill that could minimize physical exertion and maximize efficiency. This drill, along with a slightly higher mash temperature to increase the decomposition of the rice, make up what is now known as the "Akita Kimoto Method."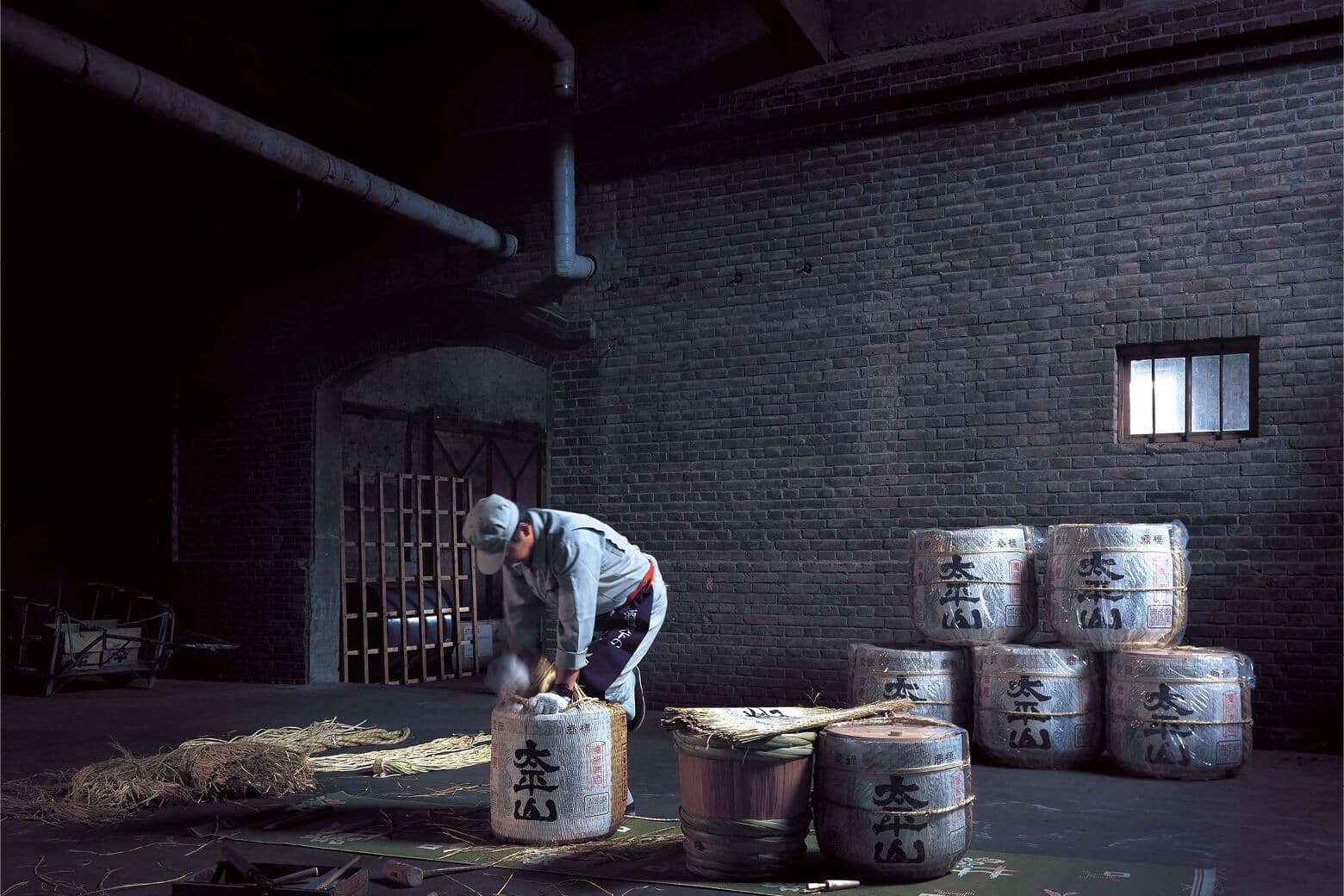 This technique is used on the Chogetsu "Clear Moon" to create a rich but balanced brew with a round mouthfeel and lactic notes of sweet cream on the palate, and a dry quick finish with a touch of alcohol. There are fragrant aromas of white flowers, tropical fruit and anise that are released due to the low brewing temperatures in the snowy Tohoku region where the brewery resides. Chogetsu will go excellently with hearty braised meats as well as charcuterie and hard aged cheeses.