At the top of a skyscraper in New York City's Financial District, the swanky SAGA restaurant boasts a jaw-dropping panoramic view of one of the world's most famous skylines. As the sun set on July 11, 2022, the hot summer haze was pleasantly tempered by the cool, playful winds whipping around the 63rd floor patio. It was here that sake industry workers and casual enthusiasts alike gathered to celebrate and sample some of the best sake from Japan: Dassai.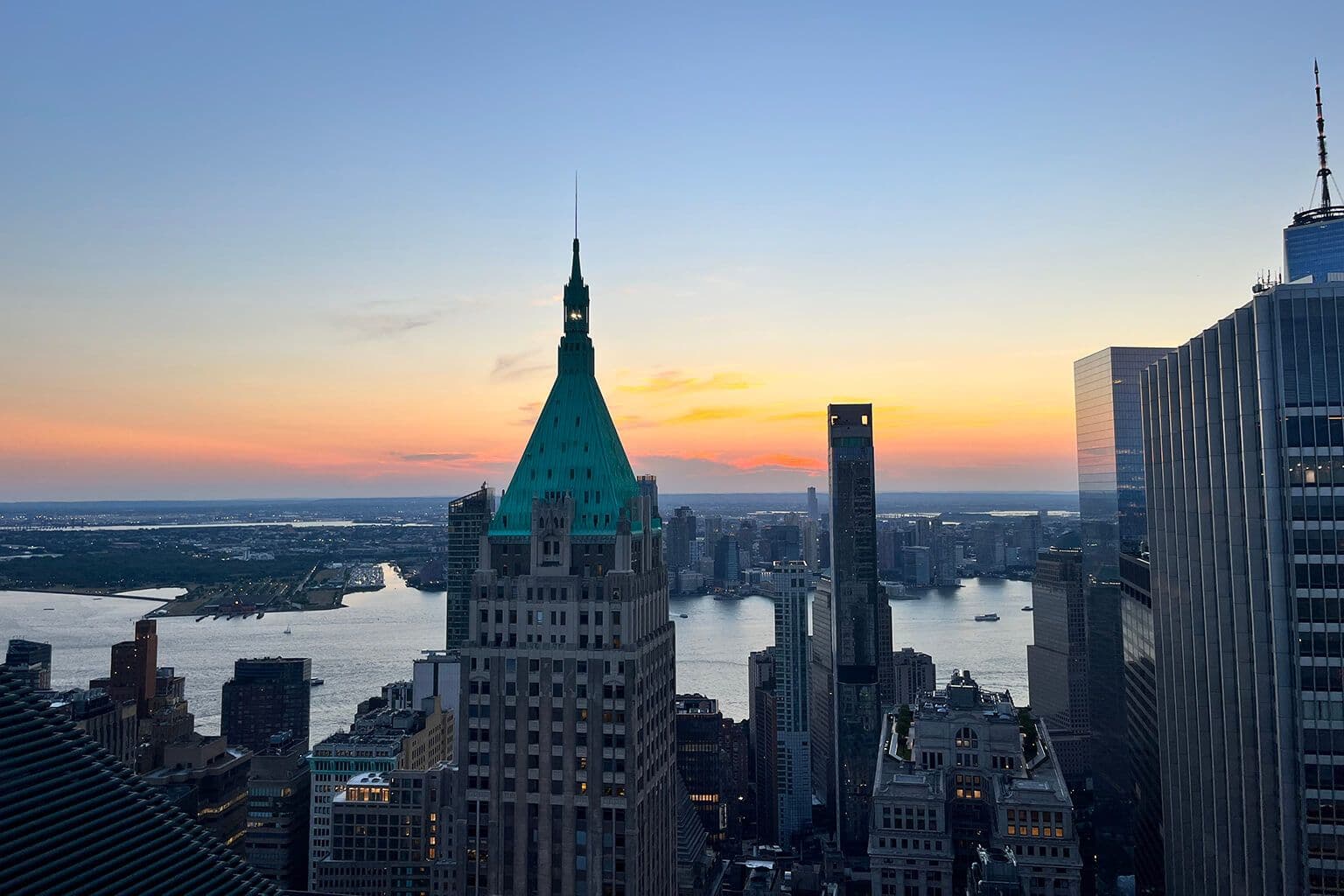 The Dassai brand by Asahi Shuzo Co., Ltd. is synonymous with sophistication. This brand exclusively crafts junmai daiginjo — considered to be the most premium type of sake — and their exquisite beverages are beloved for their clean, crisp and refined flavors.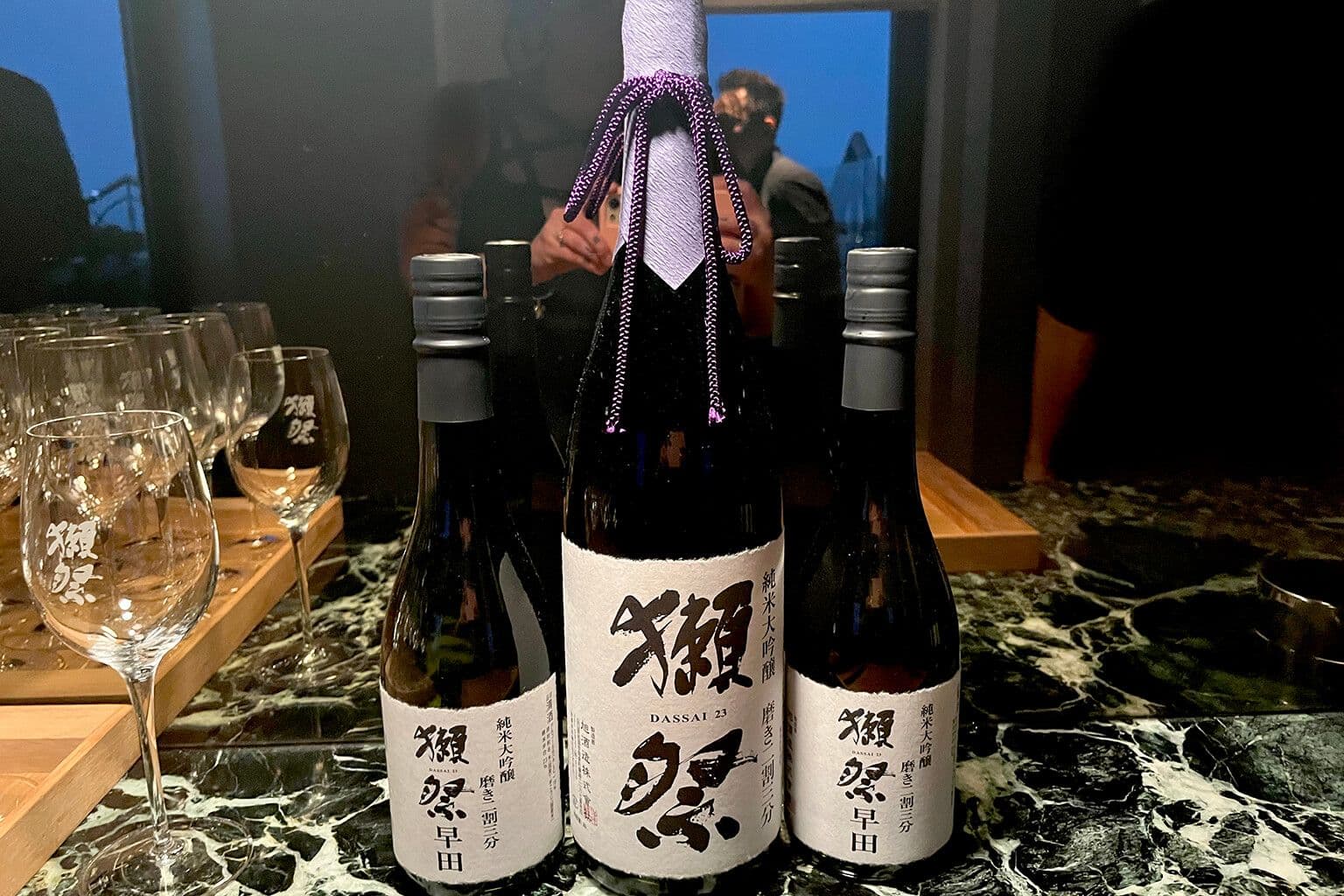 But making such elegant sake is no easy feat. A considerable amount of time, skill and resources goes into each and every bottle, from procuring the best quality Yamadanishiki rice to washing it all by hand. And while some of their offerings are rather affordable, like Dassai "45," the brand's self-declared "best sake," Dassai "Beyond," comes with a $600 price tag.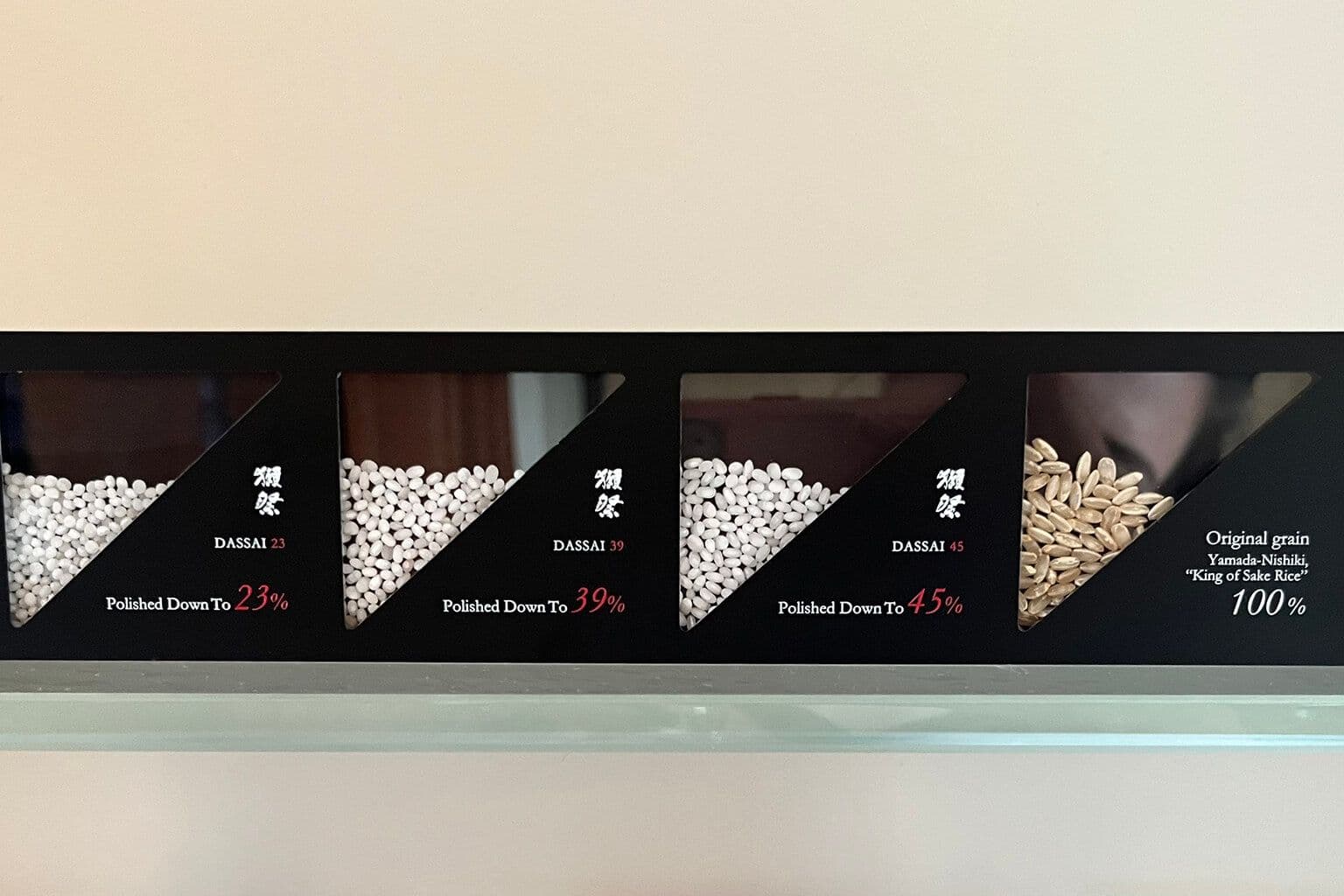 Most people don't have the luxury of drinking a $600 bottle of sake in their lifetime, let alone on a regular basis. Thankfully "Beyond," alongside Dassai "23," Dassai "Hayata 23" and Dassai "Elegantly Tipsy," were all being served complimentary at the New York Dassai Party (included with price of admission or industry invitation).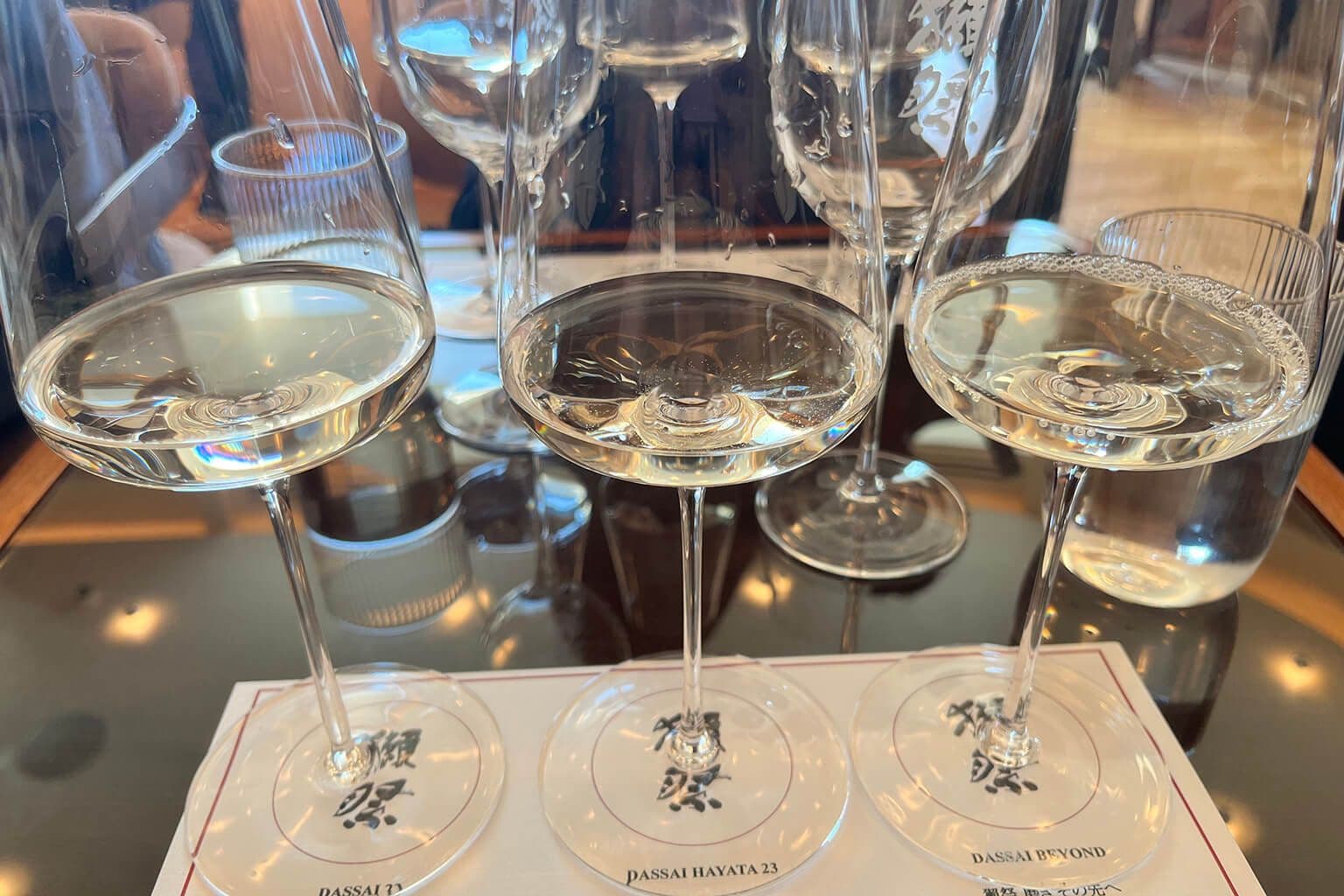 At the private tasting one floor up, an exclusive few were also able to taste Dassai "Mirai," which is a unique variation made not from premium Yamadanishiki rice, but non-premium Togai rice. By using Togai rice — a type of rice grain that does not have the "shimpaku" (starchy white core) desirable for sake making — Asahi Shuzo was able to mill down to an astounding 8% rice polishing ratio. The result: a beautifully smooth sake that no one in their right mind would ever call "undesirable." It is these kinds of bold moves that have defined Chairman Hiroshi Sakurai and his brewery for decades. Still, despite all of his innovations, the Chairman insists, "Really, what we concentrate on more than anything with the company is really just delicious sake." (Note: Dassai "Elegantly Tipsy" and "Mirai" are only available in Japan.)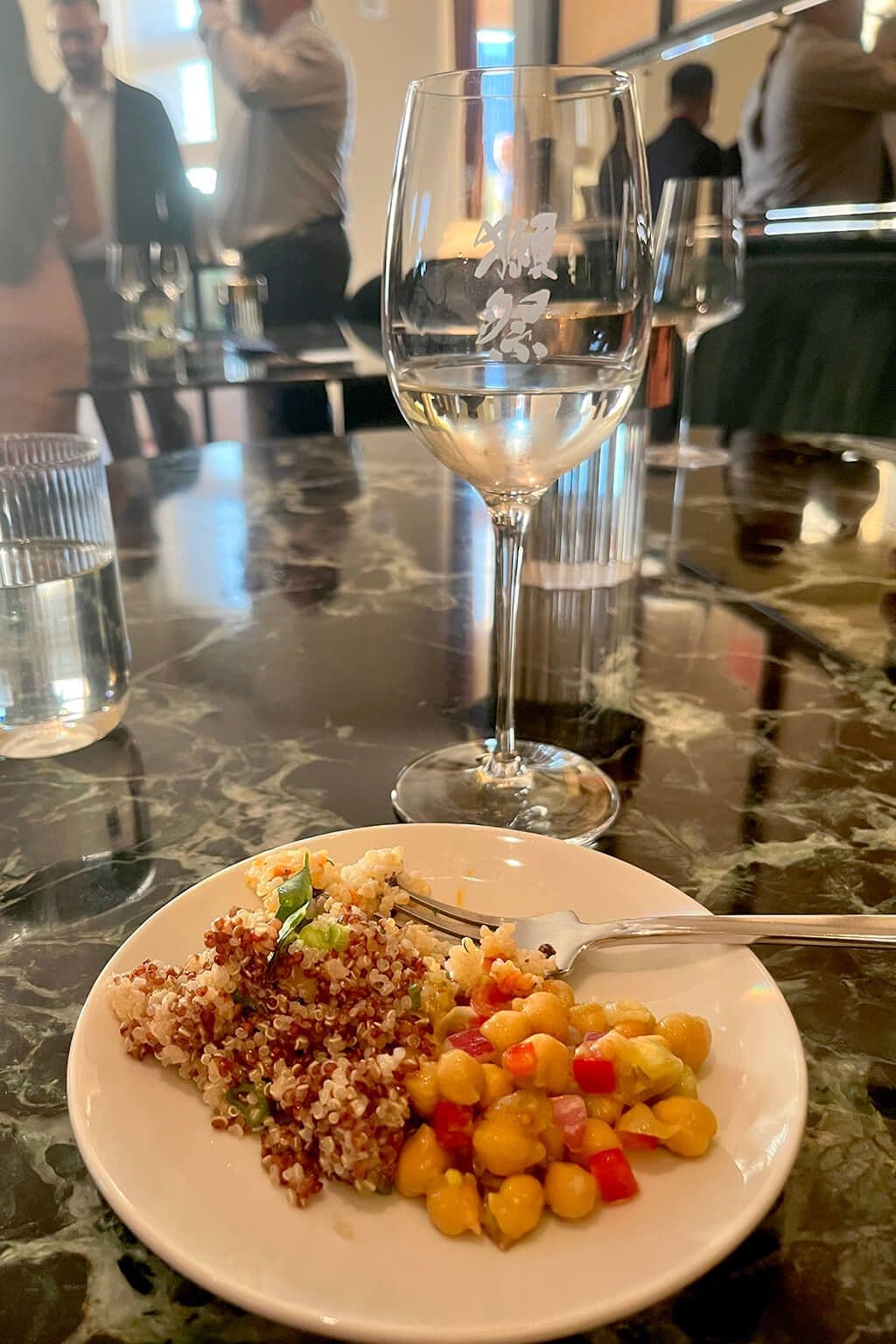 Back on the 63rd floor, SAGA servers provided guests with top quality fare including fresh seafood, vegetarian grain salads and pesto lasagna. Skilled bartenders Kenta Goto and Koharu Usui from Bar Goto whipped up endless glasses of a "Dassai 75" cocktail, a French 75-inspired mixed drink made with Dassai "23," vodka, gin, lemon and pastis. People of all backgrounds ate and drank happily, and made friendly conversation over their respective sake journeys — several of which, I was told, began right here at Tippsy!
But what made the evening so wonderful wasn't just the impeccable food and drink; it was the general feeling of positivity and excitement surrounding a beverage that we are all hopeful will become even more popular in the years to come. And with the development of a new Asahi Shuzo brewery underway in Hyde Park, New York, that future doesn't seem very far off.
Their New York-born sake will be called Dassai Blue, and it will be crafted with local water as well as both locally grown Yamadanishiki rice and rice from Japan. Determined to plant new roots here, Dassai has also entered into a partnership with the New York Yankees — a surefire way to win the attention and hearts of many proud New Yorkers.
Didn't get to attend this event? Try our Dassai Set to sample at home! And be on the lookout for updates on the new Hyde Park brewery.