Although the days of summer are behind us and autumn is officially here, sometimes the thermometer would make you think otherwise. With plenty of warm days still ahead, those trips to the beach, picnics and backyard barbecues don't have to be over. Still looking for a summer alcoholic drink to top off the season? A glass of cold sake is the perfect remedy for the heat, and an excellent way to say "farewell" to summer.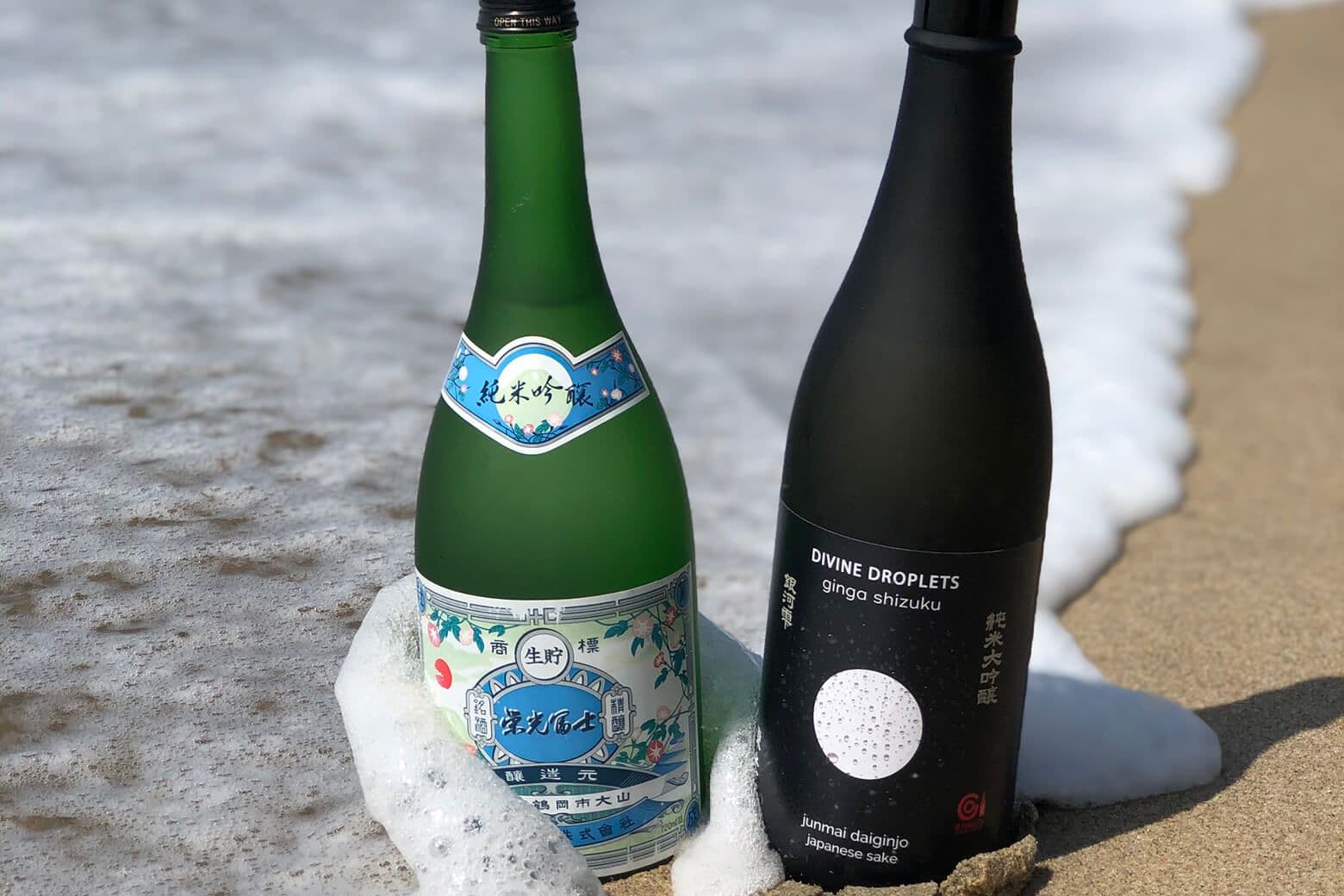 Perhaps the thing that sets sake apart from all other alcoholic beverages is how playful it can be with temperature. It can be served extremely hot to freezing cold and still retain its quality. Historically, sake was served at room temperature (hi-ya) or hot (atsu-kan). With the advent of refrigeration, however, serving sake as a cold drink became not only a viable option, but also a preferred choice, particularly here in the U.S.
There are various ways and styles of consuming sake that align with the seasons, special occasions and holidays, giving it a very unique quality of having its place at any time of year. There are also several different methods for enjoying it cold. There is hyoketsu-shu, or "ice-frozen sake," where sake can be served at very low temperatures, much like when vodka is put in the freezer. This can increase the viscosity and heighten the sweetness. It can be enjoyed "on the rocks," poured over ice to retain a cold temperature while simultaneously diluting it, for an easy-drinking experience. There is also a very interesting method that I learned from Tippsy's own sake expert Sachiko Miyagi, called kan-rokku. With this method, the sake is initially heated to heighten notes of umami and sweetness, then poured over ice to create a very smooth and hydrating drink.
Here are a couple of fantastic bottles that Tippsy offers that are absolutely meant to be served chilled. With both of these sake, I think simplicity is the best strategy. Chill them in the fridge, and enjoy them as they are. If you're taking them outdoors as a summer drink, just keep them over ice in the cooler, next to the beer.
Eiko Fuji "Junmai Ginjo"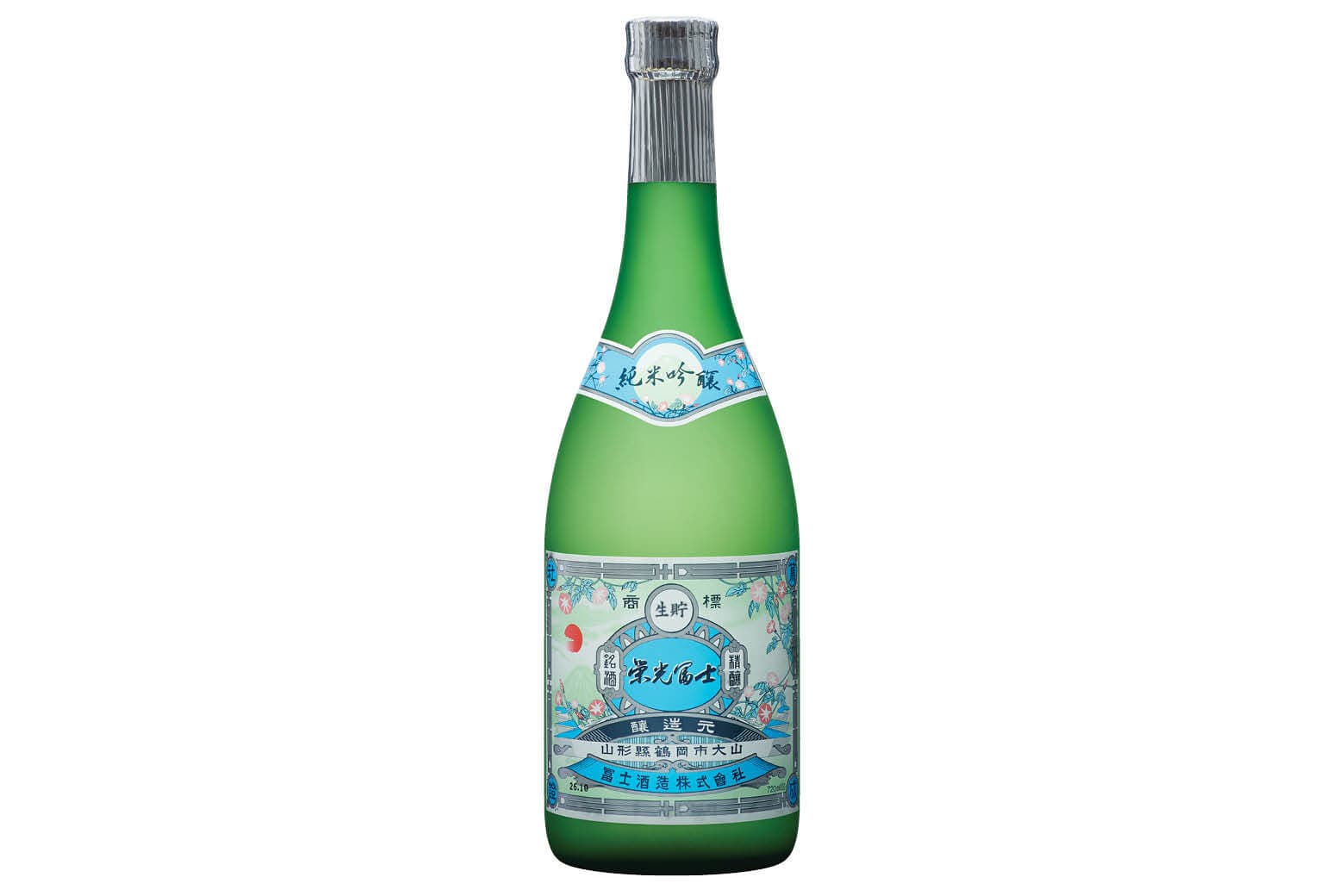 Eiko Fuji, or "Glorious Mount Fuji," is located in the Yamagata Prefecture of northern Japan. Their current brewing site is over a century old, but Eiko Fuji is proud to note that they have existed nearly as long as the United States has been a country, since 1778. Yamagata is renowned for their quality sake, and is one of the leading producers of ginjo and daiginjo. The region is also the exclusive source of a strand of brewing yeast that produces rich, fruity aromas, which has been utilized in this brew.
Most sake goes through two stages of pasteurization before it is shipped, once before storage and again before bottling. This sake however, is a namachozo, meaning that it is pasteurized only once at bottling. This allows the brew to retain a bright, lively character that creates a pleasant tingling sensation on the palate. Thanks to the Yamagata yeast, this junmai ginjo has bountiful aromas of orchard fruit like green apple, pear and peach, and some hints of tropical melon. The Eiko Fuji namazake is very well balanced for an unpasteurized brew and carries great minerality and acidity. It would be an ideal companion to a plate of fresh fruit and aged Alpine-style cheeses of Switzerland. Please take note that because this sake only pasteurized once, it is best if it is drunk quickly upon opening, ideally within two weeks.
Toko "Divine Droplets"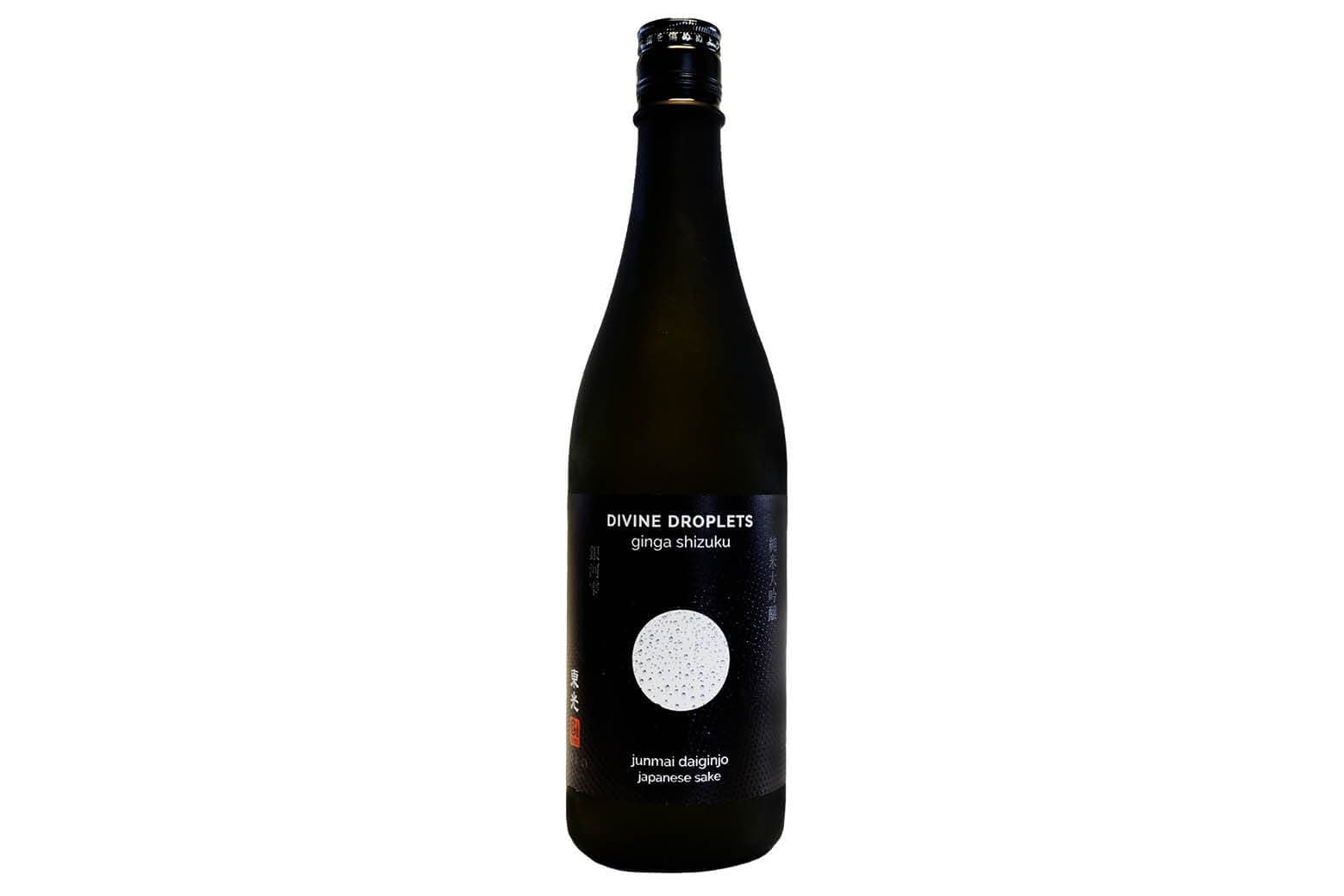 The next cold sake also hails from the snowy north of Yamagata and is produced by Kojima Sohonten, who have been producing sake since 1597. They are committed to preserving the legacy of their brewery and the history of sake. In 1984, they renovated one of their old brewery buildings and converted it to the Toko Sake Museum, the largest exhibit of its kind in the Tohoku region of northeastern Japan. The availability of their product abroad is quite exciting in the sake world, as they only started shipping their more high-end products to the U.S. for the first time a few years ago.
There is a saying in Japanese that sake can be "made in 10,000 ways," and brewmasters strive to set themselves apart by developing their techniques and guarding them closely. Toko "Divine Droplets" utilizes a very exclusive method of pressing the mash called shibori shizuku. Typically, once the sake mash is fermented, the liquid that becomes sake is extracted by either applying a heavy weight to strain the sake, or by an automatic pressing machine. With shizuku shibori, however, the mash is put in porous bags and hung from bamboo poles along the rafters of the brewery. The sake is then allowed to drain slowly by its own weight, drop by drop, into containers beneath.
This minimizes sediment in the liquid, and creates a more clear and refined end product. This is a technique that is done mainly to produce very small batches of award-winning sake.
Toko "Divine Droplets" is a highly-polished daiginjo that is bursting with fruit notes of pineapple, peach and a hint of cotton candy. There is a lovely floral quality of honeysuckle and green scents of mint and basil. It is mouthwatering and smooth, with a very subtle peppery note to balance the sweetness. This sake also has great haba, or "breadth," which is characteristic of Dewasansan, the proprietary sake rice of Yamagata with which it is brewed. It slowly lengthens and expands on the palate after it is first sipped. The sweetness in this sake would help to balance vinegar notes in cold salads, and would play nicely with the basil, tomato and balsamic glaze in caprese salad.