The 3rd Annual American Craft Sake Festival took place July 22, 2023 in Charlottesville, Virginia. Having attended and thoroughly enjoyed last year's event in Asheville, North Carolina, I was eagerly looking forward to this year's iteration, which was looking to have more vendors, more brewers, more food and more festivities. Thanks to the Sake Brewers Association of North America, who organized the festival, not only was it a chance to meet the brewers and sip sake from 15 different breweries, it was also an opportunity to learn about and meet some of the important folks that work to support this growing community beyond the breweries.
Craft sake: A rising global trend
For hundreds of years, Japan has been refining and honing the craft of making the amazing drink that we call sake. And with sake (or "nihonshu") being the national beverage of Japan, many among us might not even know that there is a growing number of sake breweries in other countries.
All around the world, from Switzerland to Australia, the U.K. to Mexico, breweries have been undertaking the difficult first steps to make Japan's national beverage. In the United States in particular, the number of breweries has been steadily on the rise in the last 10 years and is now approaching 25 breweries. Brooklyn alone is getting ready for its third sake brewery, Sake Brooklyn Brewing Company, to open. If you haven't had a chance to try American craft sake, check the list of brewers below and see if there's one near you.
What does American craft sake taste like?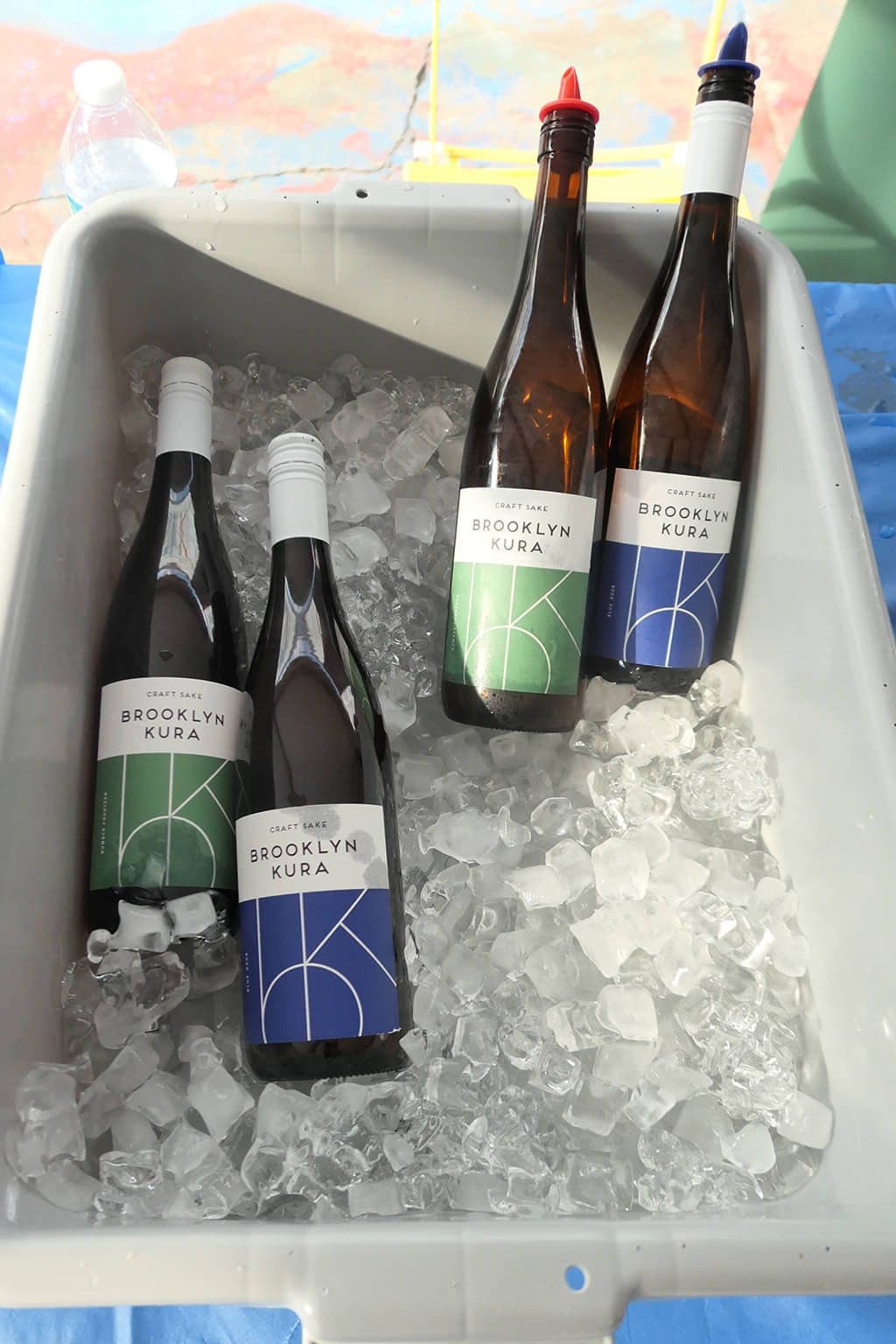 American craft sake is made from the same basic ingredients as sake from Japan and utilizes the same techniques as traditional sake. For the most part, the tastes are similar. However, in an effort to attract new customers to their sake, there is a more open approach among breweries outside Japan towards innovative techniques like carbonation, canning, and the addition of other natural flavors to the sake. Brooklyn Kura, for example, uses dry hops to make their "Occidental" sake. And while few unpasteurized sake ("namazake") are exported outside of Japan, many brewers have embraced the opportunity to provide their customers with unpasteurized sake, which is very fresh and lively. (Try Brooklyn Kura "Number Fourteen," a nama junmai ginjo.)
Do you need to be a sake nerd to attend a sake festival?
While the words "sake festival" are music to my ears, you might be wondering just what a sake festival is like and whether it is something you'd like to attend. While sake super fans get an extra thrill from talking to the actual folks who make the sake, at the Craft Sake Festival, there is no real knowledge barrier to entry — anyone can attend. Though open to the public free of charge, to taste the sake, an entry fee is required. Once you pay the tasting fee, however, you are free to try any and all of the sake you like. With 15 breweries and multiple styles to try, it's easy to find a sake that suits your palate. Guests also get to cast their vote for the fan favorite sake of the day.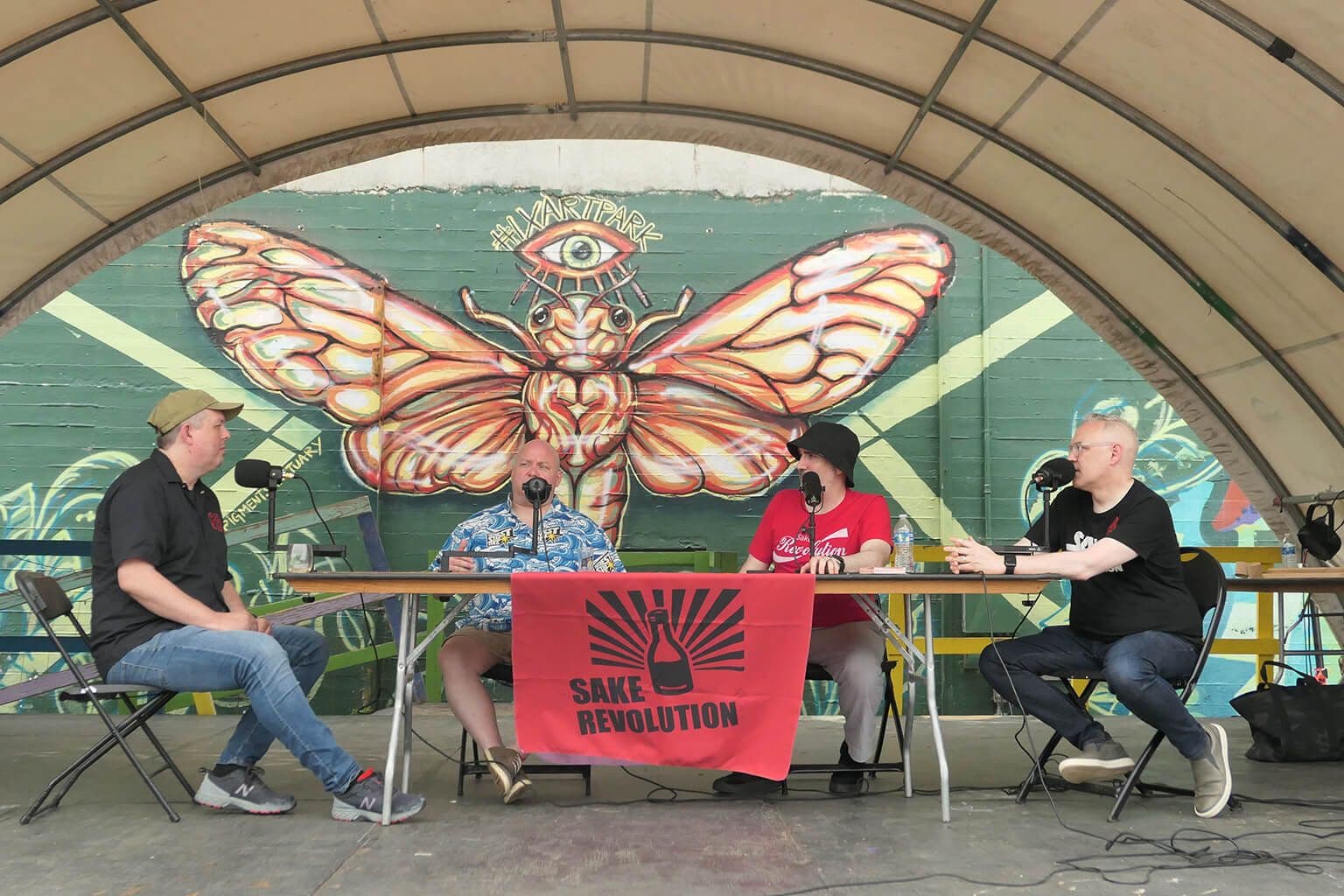 The 3rd Annual American Craft Sake Festival, which was organized by the Sake Brewers Association of North America, also had food trucks with Filipino cuisine, a yakitori stand, and a stage where there were opening and closing ceremonies. After a welcome speech and a lively "kagami biraki" ceremony, guests were free to wander from table to table and discover what the hardworking brewers had to offer. Throughout the afternoon, guests enjoyed festivities including a "taiko" (traditional Japanese drum) performance; various talks and presentations ranging from such topics as cooking with koji to homebrewing sake; a kendo demonstration; and even a live roundtable with sake brewers presented by the "Sake Revolution" podcast.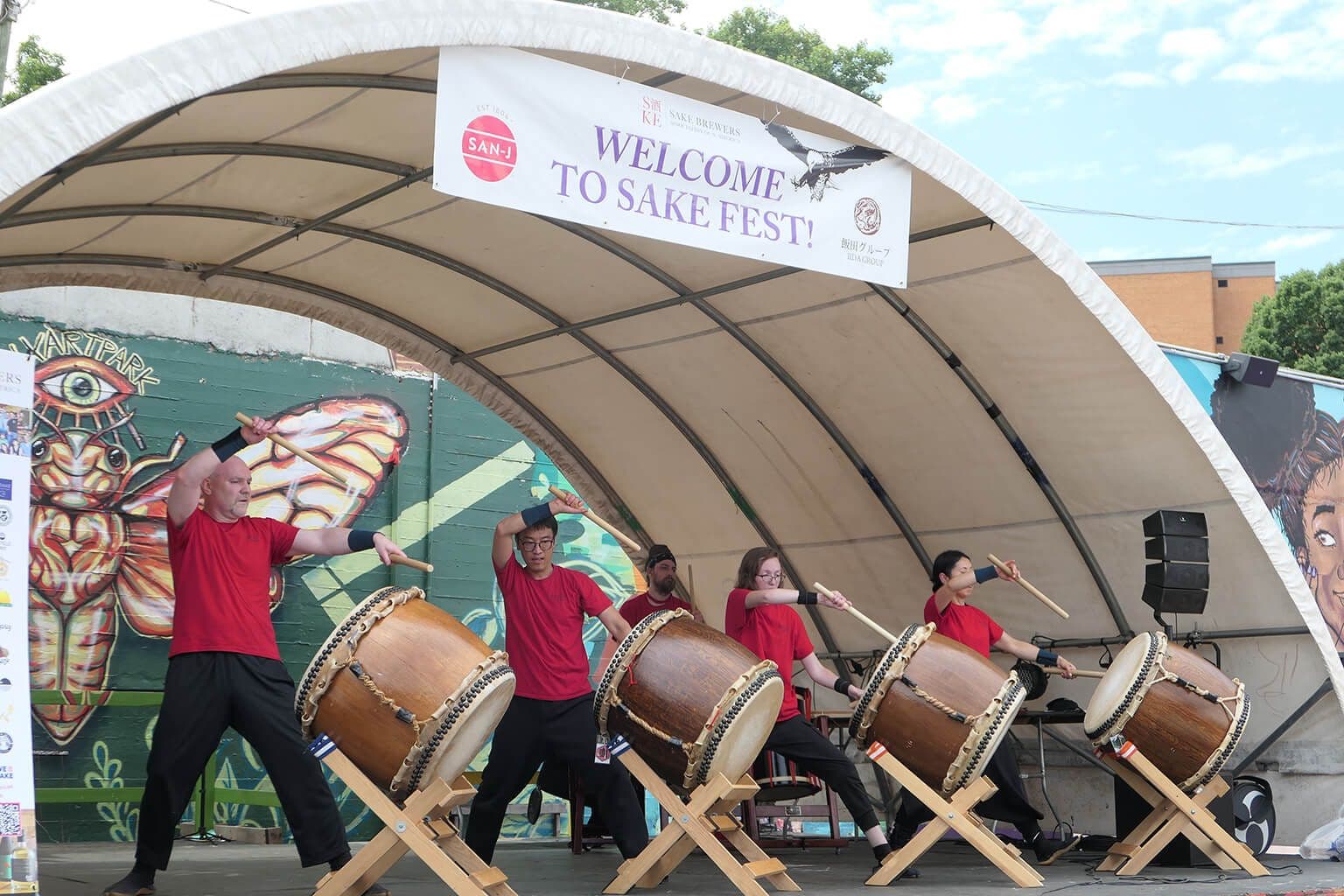 With all of the sake flowing into glasses amid the summer heat and humidity, it was nice to be able to alternate between sipping some sake, chatting with brewers and then grabbing some food and water (it is crucial to stay hydrated at a sake festival in the summer!) while watching a performance or listening to a podcast in real time.
What is the Sake Brewers Association of North America?
The whole event was organized by the Sake Brewers Association of North America (SBANA), a non-profit organization "dedicated to the growth of the sake industry by promoting and protecting North America's sake brewers, their sake, and the community of sake enthusiasts." Brewers outside of Japan who take up the challenge of brewing sake have many obstacles to overcome, from sourcing ingredients and the proper equipment, to educating and creating a market for their sake, and navigating the murky waters of permitting and licensing for sake production and sales. The SBANA was created partly to help brewers overcome these obstacles with the thinking that a rising tide lifts all ships.
When speaking of brewing sake outside of Japan, Andrew Centofante, owner and brewer of the North American Sake Brewery, says, "I don't think that there is an easy aspect of brewing sake in the U.S. It is a challenge from top to bottom. From lack of equipment, limited access to rice and other ingredients, a small but growing market, and tough economic conditions, it's just plain hard. SBANA has really stepped in to be there both in spiritual support and making steps towards a more robust industry."
What is the goal of the Craft Sake Festival?
Amid the sea of kampai's that filled summer air, the festive atmosphere was hard to ignore. A celebratory mood was just one aspect that the festival sought to conjure. It was also the goal of Weston Konishi, the president of SBANA, to create a community around sake in North America.
"One of the things that I want to do," he says, "is create a sake community that has never existed in North America. To me, that community consists of everybody in the sake industry. Not just the producers themselves, but also the retailers and experts, the rice producers, the equipment manufacturers and everybody in between."
Isbell Farms, from England, Arkansas, was also present to talk about the rice that they grow specifically for sake. This family farm has been growing Japonica rice since the '90s, and introduced sake-specific strains of rice such as Yamadanishiki and Omachi once brewers began asking for it. Without the dedication and hard work of the folks at Isbell Farms, American sake makers would not have access to real "sakamai" (sake rice) to make their sake.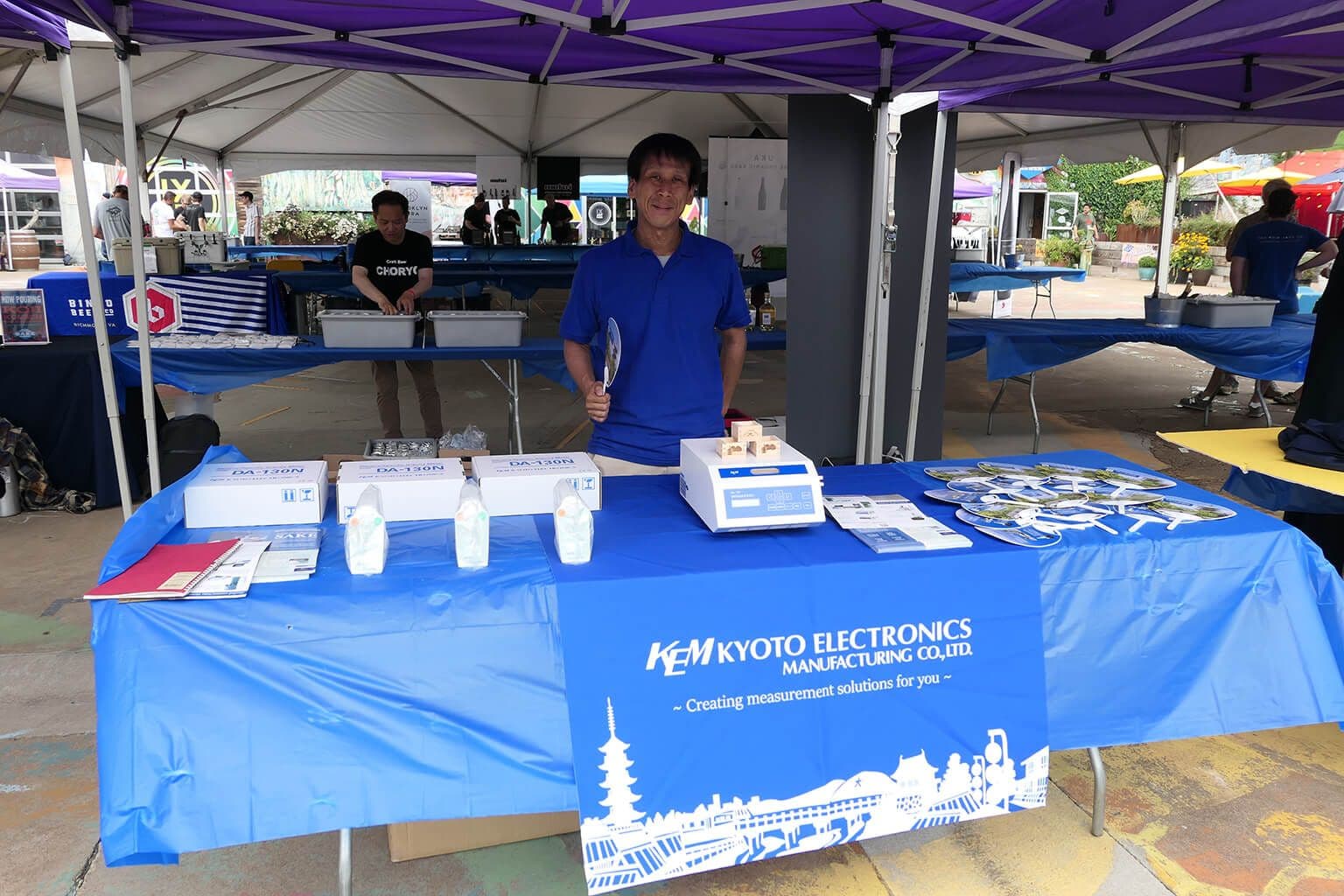 Kyoto Electronics Manufacturing Co, Ltd. was also there to show off their products, which brewers can use to measure, analyze and quality control their brews with the touch of a button. Their sake-specific equipment is the kind of thing that has been in short supply in the United States until recently.
"That just goes to show you," Konishi adds, "that there's all these different players in the sake industry, and we want them to be part of our community and we want them to be integrated into this community. To me, it's really exciting that we are growing in these other areas."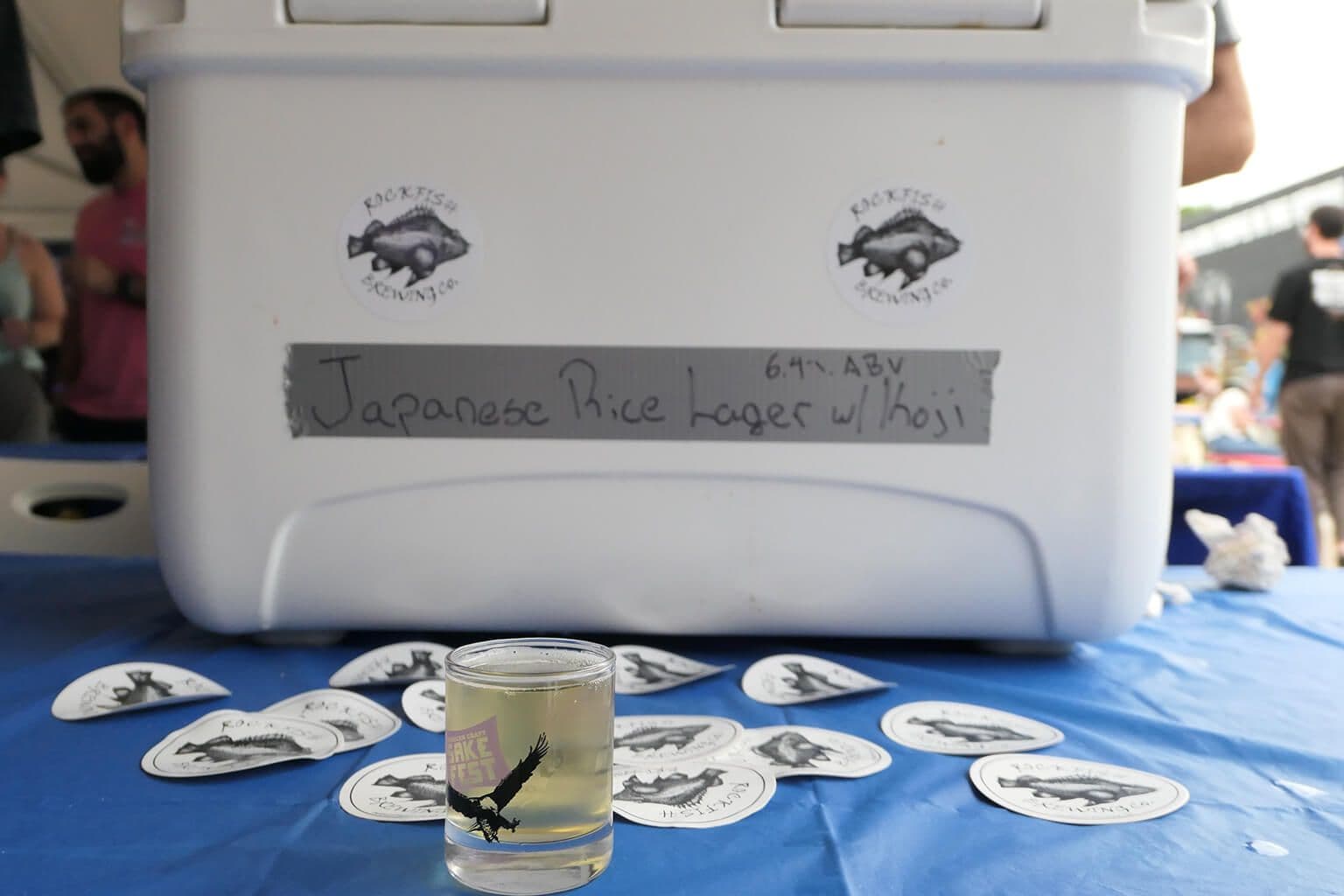 The spirit of those words was easy to recognize at the Craft Sake Festival, particularly in the number of collaborations between sake brewers, beer brewers, and distillers. Light-bodied, crisp and refreshing lagers and pilsners were available to sample in quite a variety. Examples include "Koji Kolsch" from Three Notch'd Brewery Company, which uses koji additions during mashing and fermentation, and "Of Rice and Zen," a rice lager from Fifth Hammer Brewing Company that gets its slight tang from white koji. They made for great palate cleansers between all of the sake.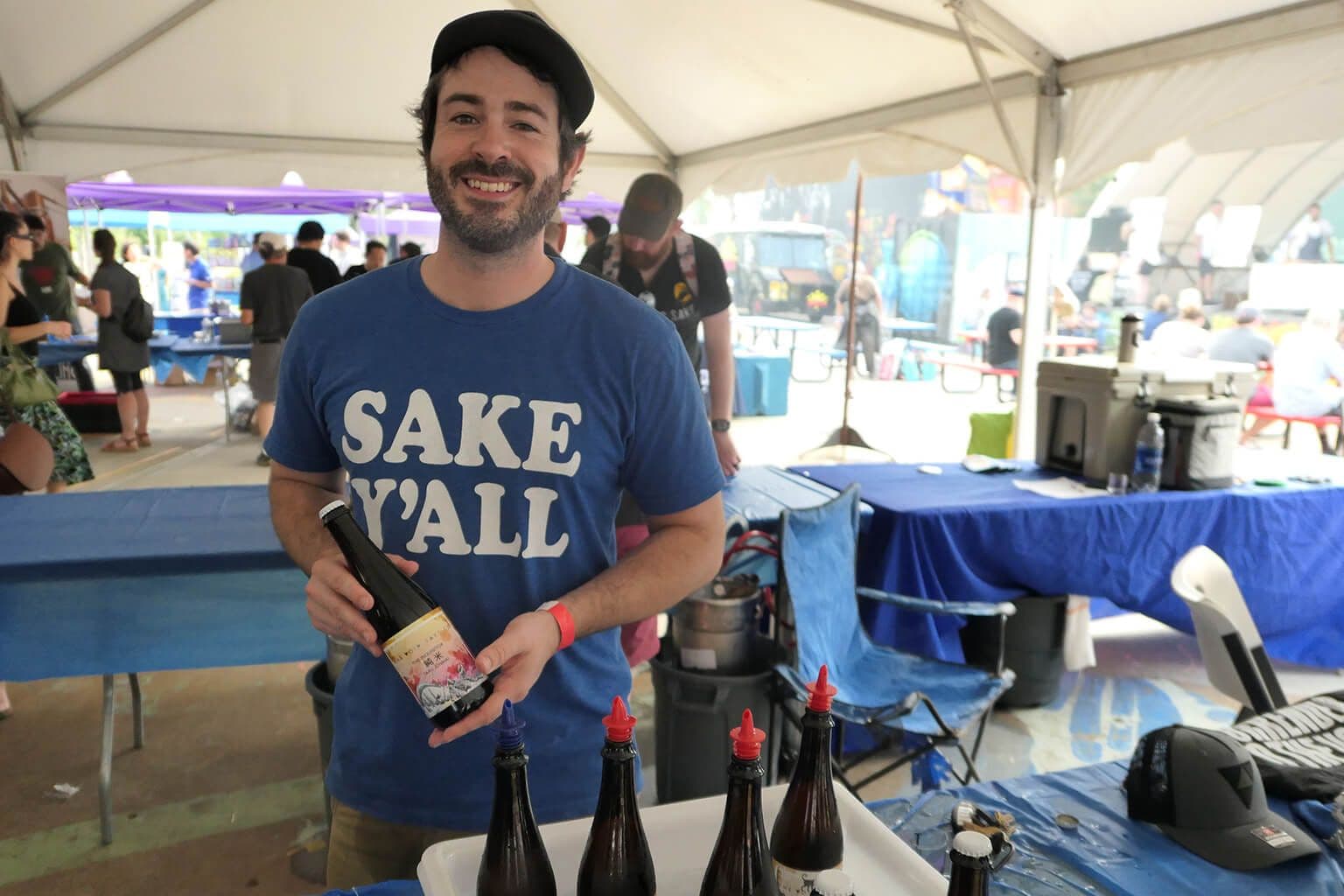 Who were the brewers?
Fifteen different breweries made their sake available to sample, and many of the brewers made the long trip to pour their sake for guests themselves. Meeting and speaking to the makers of the sake is one of the true appeals of a festival like this. It is seldom that a sake drinker gets to meet the person who made their sake, in addition to the person who grew the rice to make it. While there may be debate about how American sake compares to Japanese sake in terms of quality, no matter where you are in the world, sake brewed locally is bound to be much fresher. Peruse the list of sake brewers below and see if there is a brewery near you.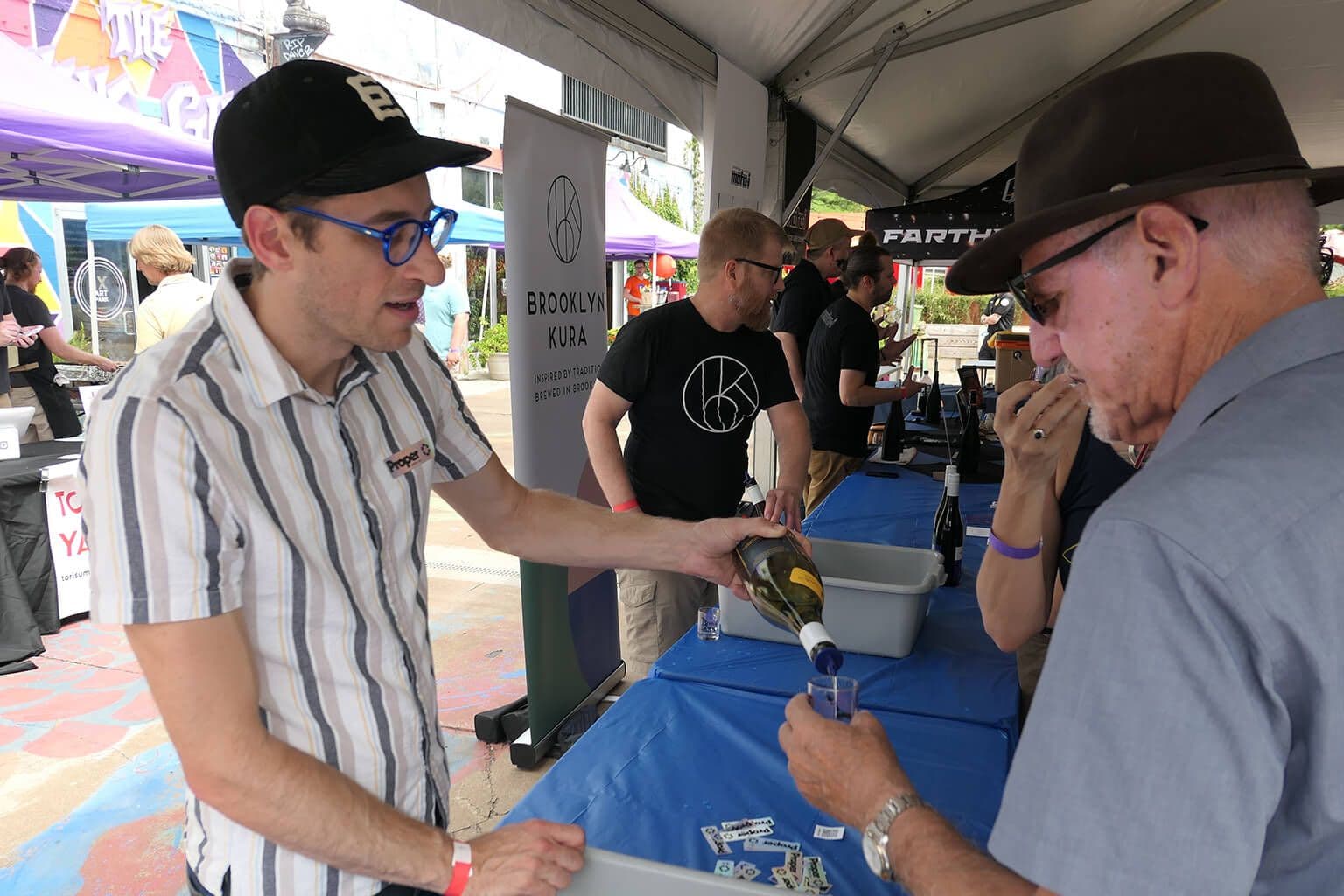 Part of the vision of the SBANA is to create a kind of road show that can move around the country to shine a spotlight on the breweries from coast to coast. This year's host was North American Sake Brewery, which started brewing in Charlottesville in 2018. Their expansive outdoor patio was a perfect spot to host the crowd of hundreds, who shuttled from brewer to brewer like bees meandering from one blossom to the next.
Andrew Centofante, owner, brewer and SBANA board chairman, reflects, "It was an incredible day. … I got the chance to chat with so many people and hear about the passion that was pouring out of the sake breweries and everyone involved. It turned out to be an incredible event; one that lived up to the motto of 'A Celebration of Sake Brewing,' and boy, did we celebrate!"
Giving Credit where Credit is due: People's Choice Awards
The culmination of the festival was the announcement of the People's Choice Award for fan favorite sake. This year, a platinum medal went to the newest brewery in the country, Arkansas' Origami Sake. Gold medals went to North American Sake Brewery and Uka Sake. My personal favorite, Proper Sake Co. from Nashville, Tennessee, took silver, and The Void Sake Co. from Lexington, Kentucky, took home a bronze medal.
American craft sake is still in its infancy and is growing incrementally, but the future seems bright. Many producers are just getting started and their distribution is limited to their home state. Bringing them all into one place is really part of the magic of an event like this, and is all the more reason to come out and support their hard work.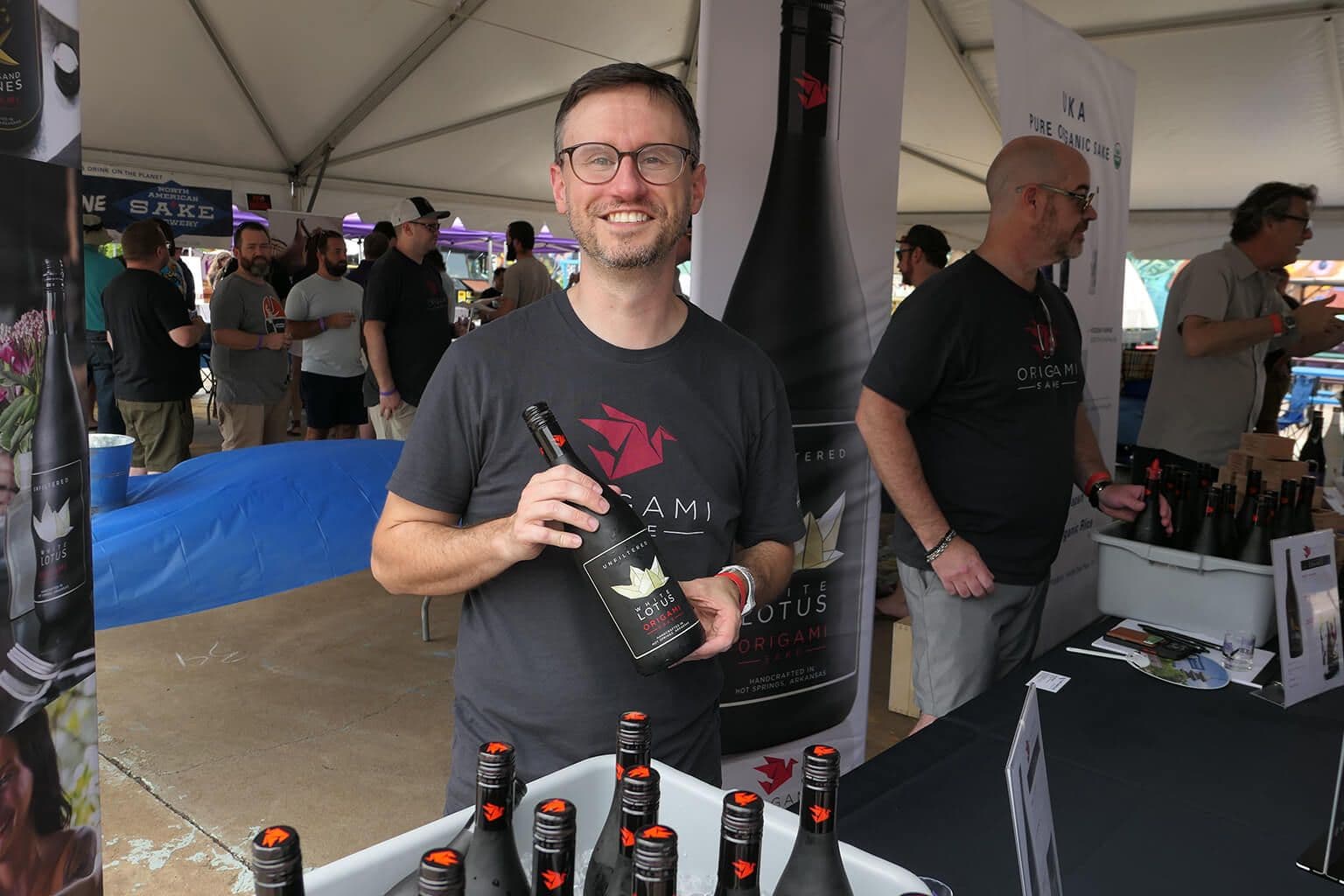 "The goal of this festival is to highlight the sake breweries in this country," Centofante says, "so what better way than to have the festival showcase different breweries? … Our hope is to move the festival from city to city and brewery to brewery so that sake enthusiasts and industry players can experience their diversity and passion, and have an excuse to visit all the sake breweries in the United States."
As for next year's festival, the location is still to be determined, so stay tuned to SBANA's social media to find out where and when this special event will reconvene. In the meantime, there is some fantastic American sake available at TippsySake.com.