Starting this month, we are kicking off a new blog series, Sake Brewery Spotlight. The series starts off with a delightful dialogue with Miho Imada, a female toji (master brewer) at Imada Brewing Company which is known for its famous Fukucho sake. The brewery was founded in 1868 in Akitsu, Hiroshima prefecture, a peaceful port town near the Seto Inland Sea. In a traditionally male-dominated industry, Miho is one of the few female toji. She continues to inspire other sake professionals by her aspiration and passion towards sake making.
Hiroshima spirit: "Try a hundred things. Make a thousand improvements."
Mimi: Could you tell us about your role as toji? What do your day-to-day operations look like?
Miho: As a toji, I make a thorough plan for every sake-making season. I place the order for rice a year ahead and decide how many bottles we are going to brew for each kind.
One of the most important roles of toji is to ensure that we are on schedule by completing necessary tasks everyday while making sure all the process is safely done. Sake making is affected by many different factors, such as temperature, and toji must adapt to any possible changes according to the ingredients.
Mimi: What are some advantages of sake making in Akitsu, Hiroshima? What's so special about Akitsu?
Miho: Fukucho has a motto: "Try a hundred things. Make a thousand improvements." (百試千改: Hyaku-shi-sen-kai). This embodies the passion of sake makers in Hiroshima and these are the most important words to Imada Brewing Company.
Mimi: Wow, that's so powerful!
Miho: Right? You see, Akitsu is a port town facing the Seto Inland Sea. This area was used as a place to store rice before shipping it to Kansai as land tax. Since plenty of good-quality rice from all over the prefecture was being collected to Akitsu, it was only natural that the people of Akitsu decided to transform it into something more valuable-sake.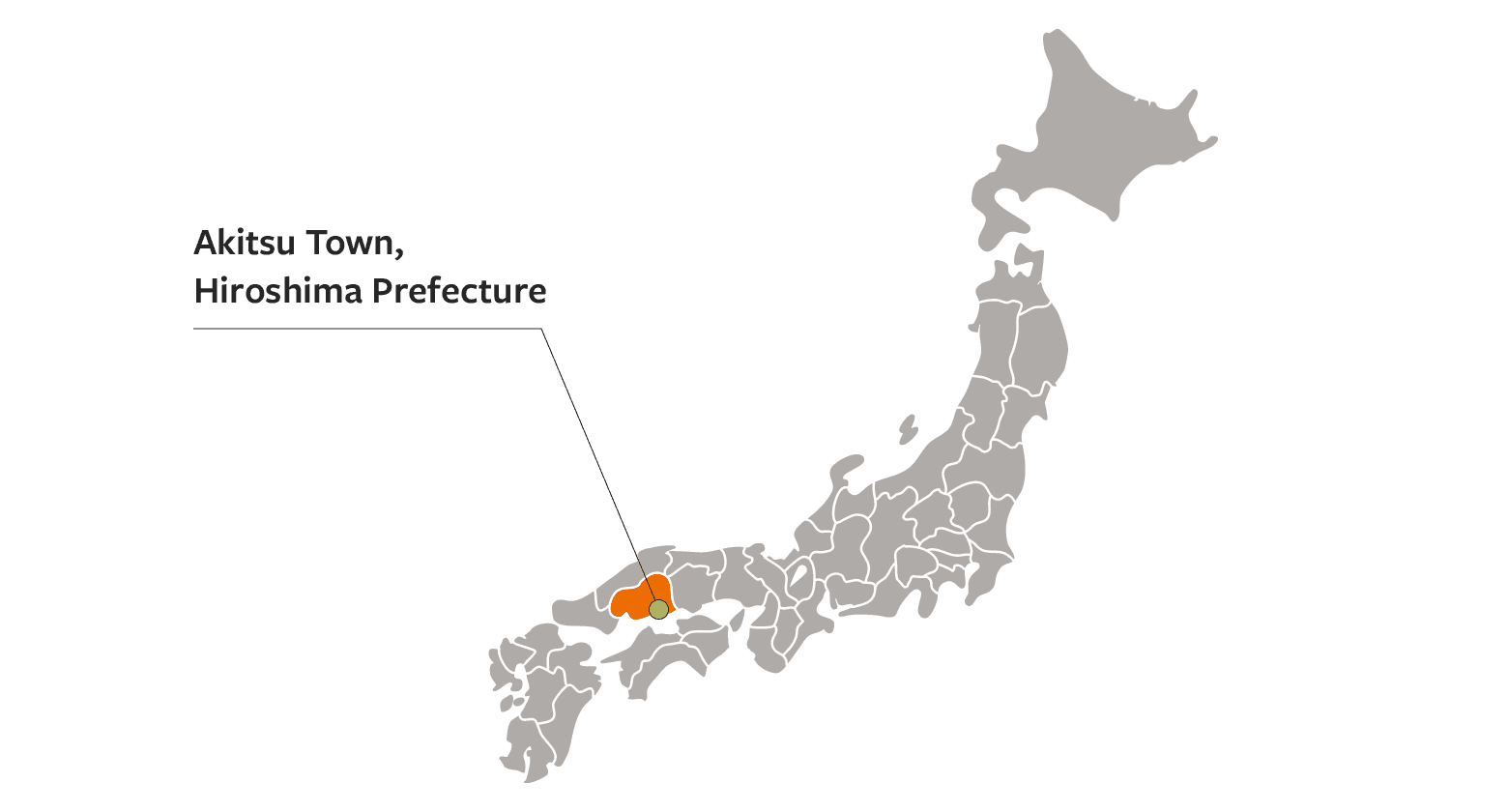 The people of Akitsu went to Nada (Hyogo Prefecture) to learn how to make sake as Nada is historically known as the capital of sake brewery. However, sake brewing in Hiroshima did not go well due to the difference in water hardness. Water in Hiroshima is soft whereas water in Nada is hard. Back then, there was no concept of water hardness, so people in Akitsu had a hard time figuring out what went wrong with their sake making process.
The father of ginjo: Senzaburo Miura
Mimi: That is very interesting. How did they figure out?
Miho: This man, Senzaburo Miura, identified differences between soft and hard water. He also invented a temperature controlling method by using a thermometer. He became the pioneer to establish a foundation of clean and perfect environment to brew sake.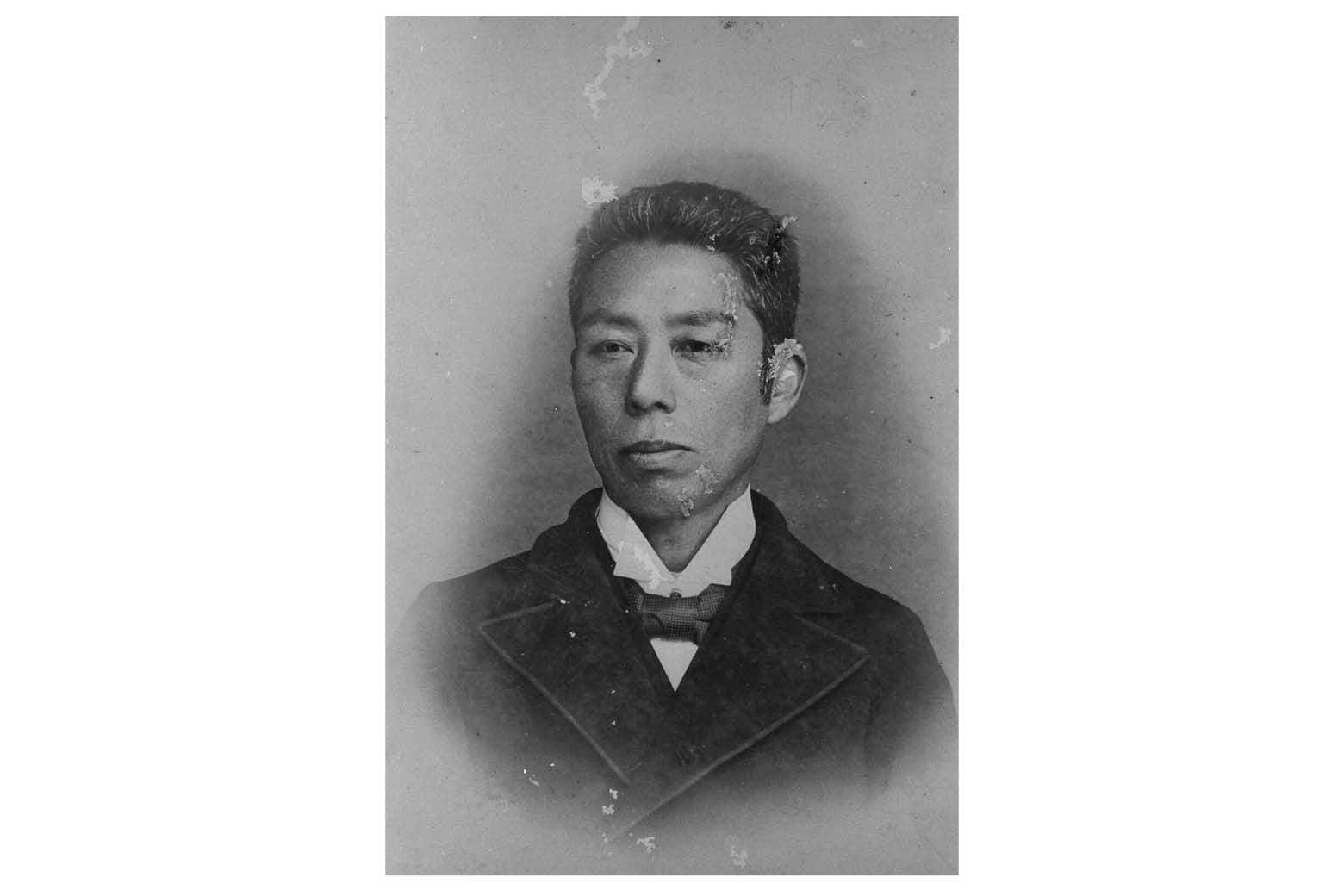 He shared his research with local sake brewers so that sake making in Hiroshima would improve as a whole. As a result of these advancements, Akita became the birthplace of a new category of sake—ginjo—which became famous once it won a first prize for National Sake Appraisal. Akitsu played a very important role in the development of sake.
Sake makers' community, Akitsu
Mimi: Wow, you are making sake in a very significant place!
Miho: There are many untold stories of hardships behind all the successes. The sake brewing techniques we use today were established during the Meiji Era. Sake makers today do their best to improve the techniques that they carried on, but no one here has invented a new way of brewing sake.
At Fukucho, rather than focusing only on the taste and flavor, we aim to make sake that carries the message that there are countless individuals behind sake making, and their stories and efforts shouldn't be forgotten—sometimes, it is more important to keep them alive than to focus on the taste of sake.
A question from Tippsy Sake Club member
Mimi: This is a question from a member of our private Facebook group, Tippsy Sake Club: How does the sake making process change depending on flavor?
Miho: Depending on the flavor I try to create, I adjust every process little by little. It is all about getting the right balance of saccharification and fermentation to accomplish the flavor you imagine.
Mimi: As Fukucho is an established brand, would you try to maintain the flavor every year?
Miho: Actually, I don't really get caught up on maintaining the same flavor. I rather focus on bringing the best out of the rice that we receive each year. Every year, we learn about the characteristics of the rice from our partner farmer. From there, I would start designing the best sake that I could make out of the specific rice. Some breweries apply this kind of process to make their sake, "Once-in-a-lifetime sake making," (ichigo-ichie).
Becoming a female toji
Mimi: It is often said that the sake industry is largely male-dominated. There was a time when women weren't even allowed to enter sake breweries. Were there any challenges in entering the field of sake as one of a few female toji?
Miho: The idea that women never participated in sake making is a myth. Women have always been involved behind the scenes. Growing up at Imada Brewing Company, I saw how my mother worked so hard supporting sake makers from early morning to late night. To be honest, I didn't even want to work at a sake brewery seeing her like that. (laughs)
I was working in Tokyo for a while and when I decided to come home and work at the brewery, everyone in the sake community in Hiroshima welcomed me.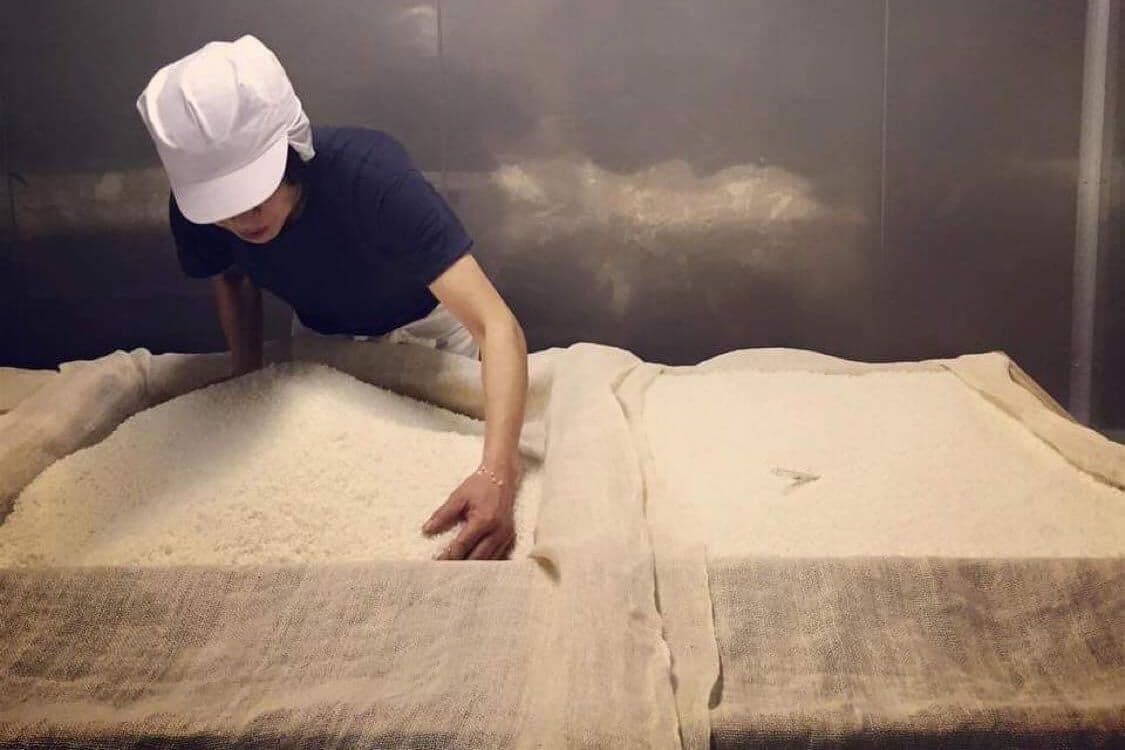 Mimi: Lastly, what does sake mean to you?
Miho: I wouldn't be who (or what) I am today without it. I'm thinking about sake 24/7. Sake has taken me to many places in the world that I never pictured myself being. I believe that my role is not just making sake to make a living. There's more to it. I hope to keep expanding a dialogue with people about the history of sake, how deep and amazing this alcohol made of rice is.