At the beginning of the fall, Tippsy began an exciting new approach to their subscription service. Each season, subscription holders will now receive six 10-ounce bottles, as opposed to the former offering of three bottles each month. This is a great development, as it allows the drinker to take their time comparing and contrasting a broader range of sake, and find the profile, brand or region that suits their taste.
Tippsy covers the spectrum of sake styles in this box and provides a very comprehensive sampling, from a dry and savory junmai to fruity and floral daiginjo. There's a little something for everyone, no matter the preference or drinking mood.
Suigei "Tokubetsu Junmai"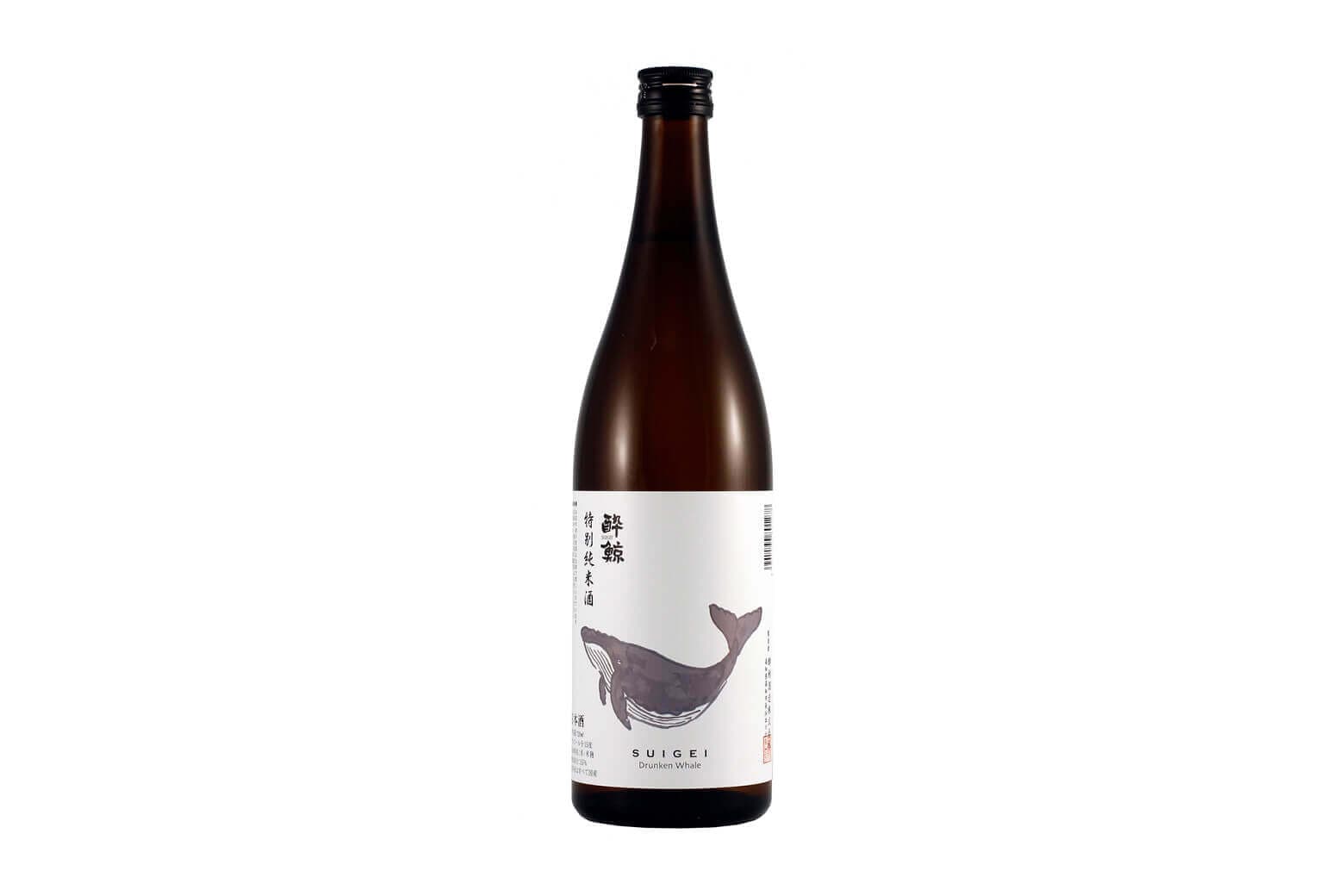 Suigei Brewing Company is located on Shikoku, the smallest of Japan's four main islands, in the city of Kochi. The name "Suigei" references the nickname of a famous "daimyo" (feudal lord) of Kochi named Yamauchi Yodo, whose family had ruled over the area for many generations. The brewery was founded in 1872, the year of Yamauchi's death.
This sake is a brother in arms to any classic izakaya fare, a perfect go-to for any party, and a personal favorite of mine. It carries the distinct round body, solid acidity and dry finish of a tokubetsu junmai. There are savory aromas of cooked rice and lovely floral notes as well. Served cold, the Suigei retains its crispness and has excellent kire, a sharp cutting finish. It works great with Japanese pub fare, and would work just as well with an All-American cheeseburger. It's getting chilly outside, so by all means, heat this sake up too and have it with your beef stew or chicken soup.
Kudoki Jozu "Junmai Ginjo"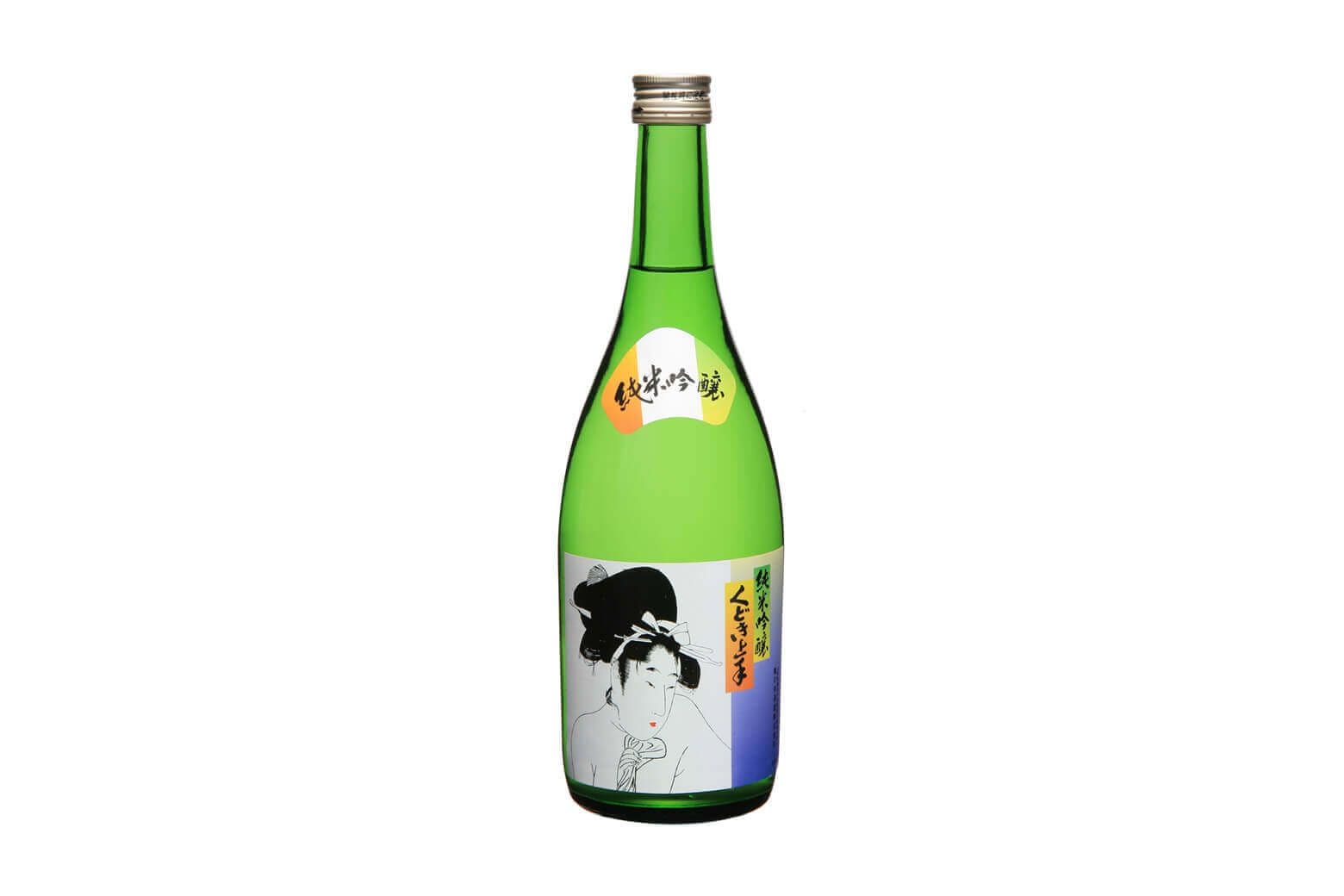 This gorgeous junmai ginjo hails from Kamenoi Brewing Company in the Tohoku region of northern Japan in Yamagata Prefecture. The brewery resides in a temple town, surrounded by mountains and springs that produce incredibly pristine water that makes Yamagata sake some of the best there is. Kamenoi is utilizing a highly regarded local rice called Miyamanishiki, which creates a very light, buoyant, clean style of sake. "Kudoki Jozu" roughly means "smooth talker", and is an apt name for a sake so smooth it could easily be described as alluring, even flirtatious. Luscious and round in body but retaining an airy lightness, this sake is bursting with aromas of orchard fruit like green apple, plum and golden pear. There is an accent of tangerine, and the sake is perfumed with scents of honeysuckle. The sake carries sweetness, but is never cloying, which can be attributed to the clean finish provided by the Yamagata water. As an exciting experiment merging flavors from my two favorite culinary worlds, I think this would mingle well with a grilled fish taco with a fresh crema and mango salsa.
Dassai "45"
Mention "Dassai" and you're sure to get a knowing smile from any sake lover. This high-quality product line from Asahi Shuzo Company. in Yamaguchi Prefecture has gained extraordinary popularity in the overseas market, and is a huge seller here in the U.S. Asahi Shuzo Company has committed to using the highest quality Yamadanishiki, "the king of sake rice". They also employ cutting-edge technology such as a centrifuge to press the mash in some of their sake, which helps produce a sake of premium quality. The "45" refers to the polishing ratio, meaning that 45 percent of each grain of rice remains for brewing.
This high level of polishing elicits scents of tropical melon, stone fruit and white flowers. Since the rice has not been as heavily polished as some of the other Dassai offerings, the "45" holds a crisp dryness and round body that allow it to tread the line between savory and sweet food pairings. During Thanksgiving, I enjoyed a glass of Dassai "45" with my turkey and stuffing at the beginning of my meal, and am very confident that it will pair just fine with my slice of pumpkin pie at the end.
Nanbu Bijin "Tokubetsu Junmai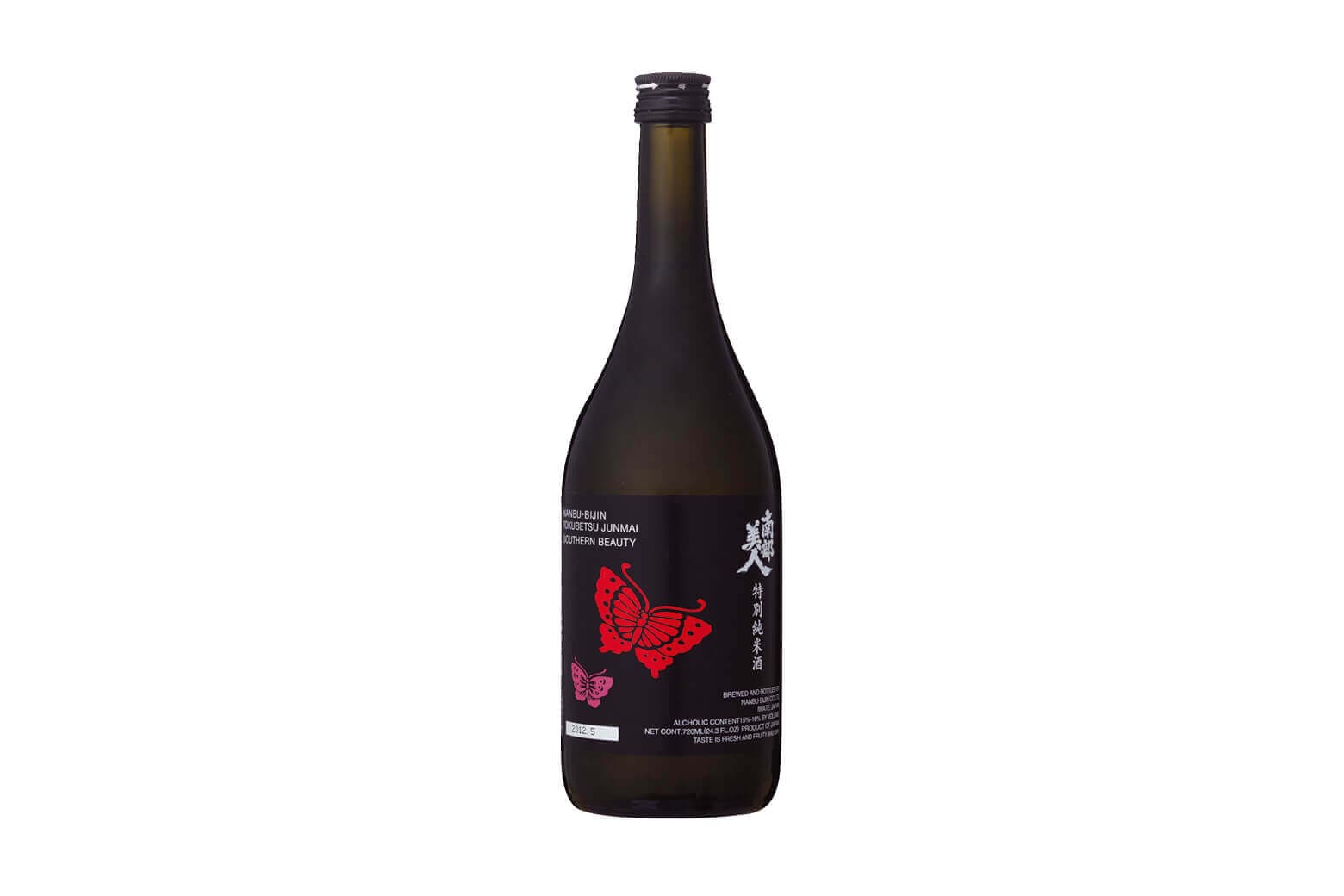 Another versatile, "everyday drinking" sake that is good for almost any occasion. A few years back, this sake from Iwate Prefecture won the International Wine Challenge Champion Sake award, one of the most coveted prizes in sake competitions. Nanbu Bijin uses a locally grown strain of rice called Ginotome, and subsoil water that is sourced from a national park nearby. They are very proud that this sake is composed entirely of ingredients directly from their small town of Ninohe. As a tokubetsu junmai, there are no requirements for a polishing ratio when making a sake in this category. However, Nanbu Bijin has polished the Ginotome rice to 55 percent, on par with a refined ginjo. There are sweet aromas of marshmallow, candied orange peel and fresh cream. The sake has a pleasantly smooth texture on the palate, with a light dry finish, characteristic of the Tohoku style of northern Japan. There is also enough acidity present on the palate to appeal to wine lovers. Served chilled, this sake would be great with a briny raw oyster or twelve, and when heated, will pair well alongside your Christmas ham.
There's room for Nanbu Bijin at Hanukkah as well! Fun Fact: Nanbu Bijin makes a junmai ginjo that they are proud to boast is one of the only sake that is 100 percent kosher. This is a credential they acquired in 2013, and they have taken their commitment to excellence even further. As of last year, their sake are certified as completely vegan as well, using no animal products in the fining process. This is all part of Nanbu Bijin's larger mission to set an example to all breweries to revive and preserve the most pure and natural techniques that the craft of sake-making was built on centuries ago.
Jozen "Aged"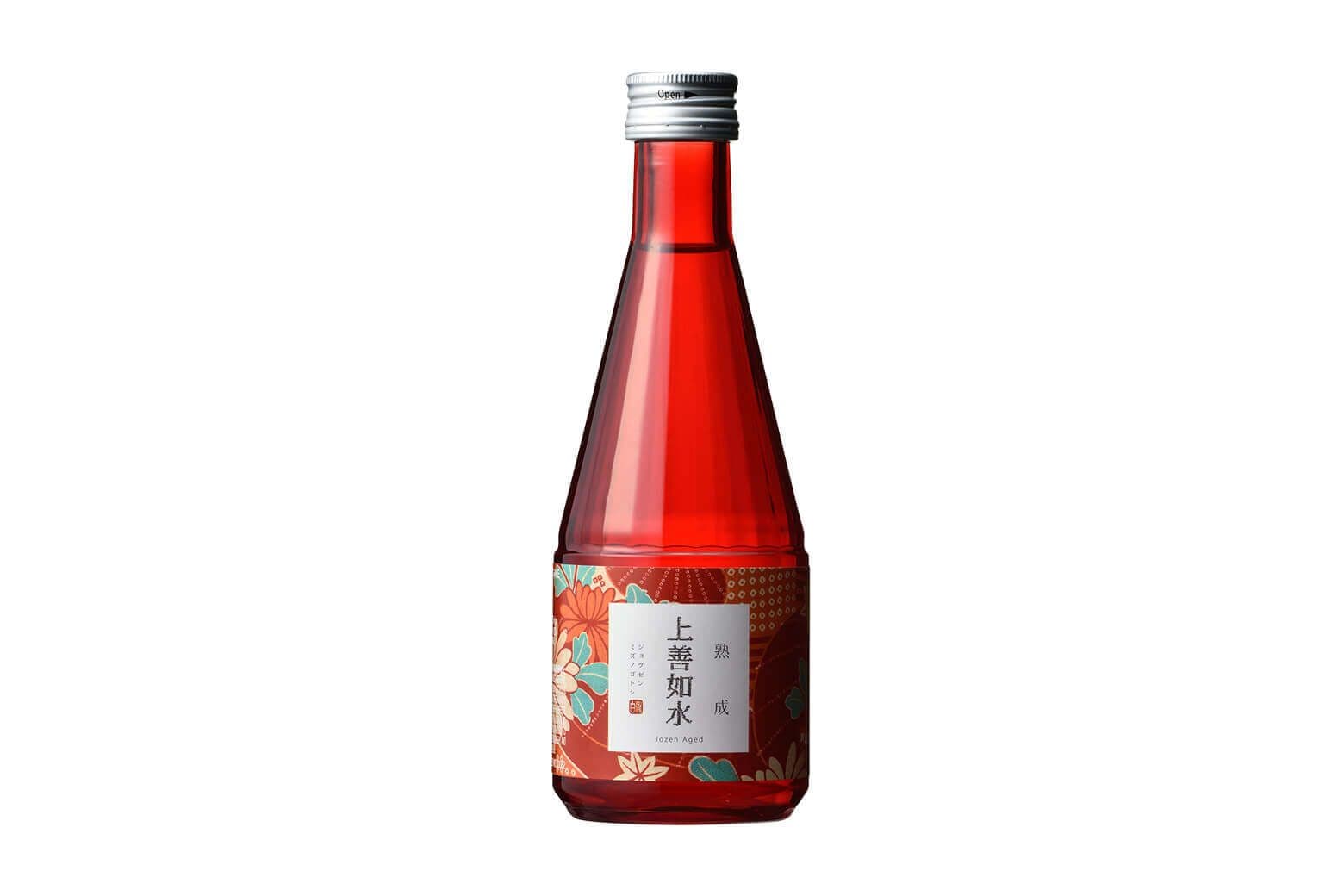 After the brewing process is complete, the majority of sake rests for six months in tank storage. This allows the brew to settle and reach a more balanced and smooth profile. In the case of Jozen "Aged", Shirataki Brewing Company has allowed their already popular junmai ginjo to age for a year, creating a more rich, savory and round product. Shirataki was established in the mid-19th century in Niigata, a prefecture renowned not only for its rice, but heavy snowfall that creates the water that has made Niigata one of the sake-producing greats.
Whereas ginjo-style sake typically produces abundant fresh fruit aromas and lighter body, the aging process with Jozen produces more earthy and grassy scents with a juicier body and tastes of dried cherry, dried apricot and golden raisin. The red-tinted bottle sings of the holidays, and the dried fruit flavors really bring fruit cake to mind to reinforce those notions. However, the Gohyakumangoku rice that is the pride of Niigata, coupled with their crisp and clean water, makes a sake that retains a lightness despite the warmer and earthier tones.
Tozai "Snow Maiden"
The survey of styles in this box wouldn't be complete without a nigori, and Tippsy has included a really nice one here. Tozai "Snow Maiden" comes from the brewery Kizakura in Kyoto Prefecture's Fushimi Region, one Japan's largest sake-making areas. They are one of the top sellers of sake in Japan, in addition to owning several restaurants and making craft beer. Their nigori is named after a legendary koi (beautiful Japanese carp) that is said to have lived for over two hundred years in waters at the foot of a volcano. It's always fascinating to me how breweries use legends, history and folklore to name their sake and develop these stories around it to evoke such feelings of wonder in the drinker.
"Snow Maiden" is round and creamy in texture with a smoothness like a silken robe. A mild aroma of cooked rice is followed by subtle flavors of banana, honeydew and daikon. So often nigori gets a bad rap here in the States for being overly sweet or not serious, or the ridiculous label of being a "girly" drink. Though soft and elegant, "Snow Maiden" possesses strength in body and a lovely dryness that is pleasantly deceiving to the senses. I encourage you to try this with a spicy Panang curry, and definitely with buttermilk fried chicken.