Where do you drink sake? In San Francisco, where I live, we often see them at sushi spots, izakaya-style restaurants, ramen shops and so forth. Because of limited access to sake, most people think that sake only matches Japanese food.
As a matter of fact, unlike what you see in the U.S., it is very rare to see ramen shops in Japan carry any sake selections. This is because sake often does not pair easily with ramen. Some ramen shops do recommend sake with their ramen but they tend to be unique in their offerings.
These days in Japan, restaurants and bars have been increasingly emphasizing new pairing experiences with French, Thai, Chinese and other dishes aside from Japanese cuisine. Ramen is a Japanese dish, but it does not match sake; then what does it mean that cuisine from countries fit sake?
Let's learn about sake and cooking combinations.
Rice matches dishes of various countries
In the first article of this series, I explained that sake's ingredients are rice and water.
Rice is a staple food of Japan. A variety of national cuisine may appear in a gourmet Japanese meal with a high degree of flexibility, but the Japanese will match all of them with rice: a hamburg steak from Germany, Muniel (Meuniere) from France, piccata from Italy, or even mapo tofu from China (bean curd Sichuan style). All are outstandingly compatible with cooked rice. As long as bread and pasta are not an option, Japanese will likely eat most of these dishes with rice.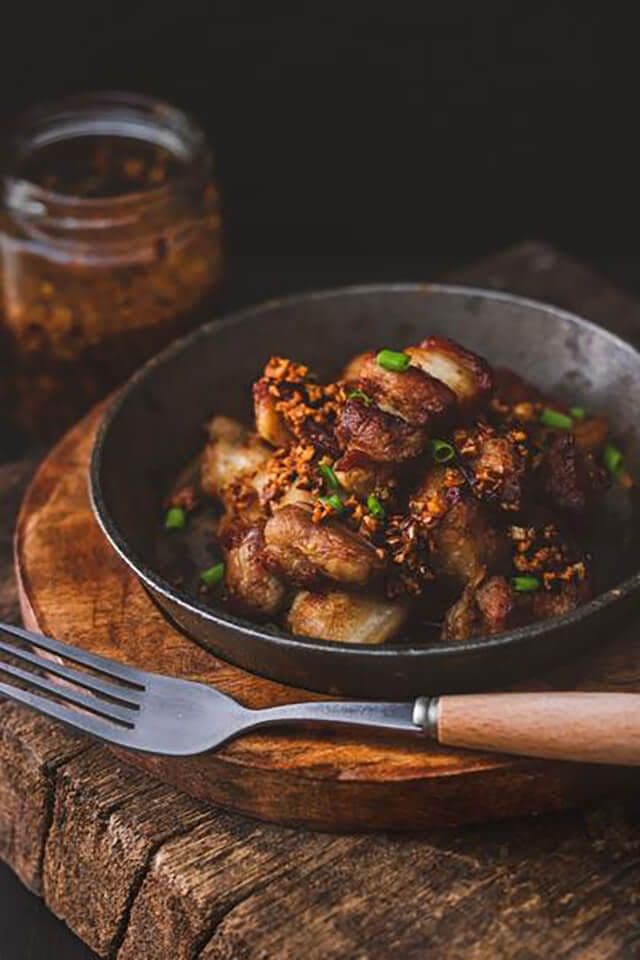 In other words, sake, which uses rice and water as raw ingredients, has the potential to be combined with dishes of all genres.
Consider the food to match with the taste factor of sake
On the other hand, although made up of only a few ingredients, sake has a complex flavor.
The taste elements that make up sake can be classified into sweetness, sourness, pungency, bitter taste, and astringent taste, further combined with fragrance; all these flavors can complete one sake. The balance of each element depends on the type of sake. There are sake with strong sweetness and sake without much sweetness, others with a strong sour taste like yogurt, and yet more sake that becomes crisp with its astringent tongue. So many different types of sake exist!
When thinking about pairing sake and dishes, it's necessary to analyze the characteristics of each sake and match compatible dishes. Here are some examples of pairing with sake.
First of all, consider similarity. For example, an outstanding compatibility is gratin with white sauce (béchamel sauce) and Nigori because both are similar in texture and deep sweet taste.
Next, consider ways to subdue other undesirable elements. Please match greasy fried chicken with a sake that has strong acidity like Kimoto or Yamahai. You should feel refreshed in your mouth, as with the same sensation as when sprinkling lemon on fried food. This not only alleviates the greasiness of fried chicken but also has the effect of making sake delicious with its sour and tasty notes. By combining different flavors and textures with sake, you might be excited to find that a new taste is born.
And for chocolate lovers, please try a solid dry sake when eating chocolate. You may taste a flavor just like whiskey!
Try these combinations. When pairing sake and cuisine, it is important to focus on taste instead of any expectations you might have for that dish. You might ask yourself, "Which sake pairs with meat and fish?" "Which one is better for salt and mustard?" While thinking about sake, have fun experimenting with various dishes! Those who do not make Japanese food can be glad knowing that there is always a sake that is perfect for your table. Please try sake for dinner tonight!