I recently received my first subscription box from Tippsy, and couldn't wait to see (and taste) what they had sent me. It's so fun to get a package each month knowing you'll likely enjoy whatever is inside, but having no idea what lies within. Kind of like getting a mystery prize!
I must say I was really pleased with what I received. Each bottle was of a completely different style, aroma and flavor profile, and all hailing from a different part of Japan. Tippsy graciously provides you with a very comprehensive explanation on each bottle, providing a bit of background history, tasting notes, and recommended serving temperatures. These breakdowns are honestly some of the best I've come across.
As sake grows in international popularity, I thought it would be fun to start thinking outside the box a bit (no pun intended), and come up with some pairing ideas for dishes from around the globe. So here are my impressions of my first Tippsy box. Enjoy, and kanpai!
Sakura Muromachi "Bizen Maboroshi"
The Muromachi brewery is located in Okayama prefecture in western Honshu. They have been active for over 320 years, and work with the rice Omachi, which is specific to Okayama, and is the oldest surviving strain of sake rice in production, dating back to its discovery in the 1860s. Omachi rice has a reputation of being very difficult to grow and brew with, but yields some of the most delicious and complex sake. "Maboroshi" can be translated as "illusion" or "phantom", suggesting something ethereal or intangible, and reflecting what an almost supernatural feat it is to successfully brew with Omachi rice.
This luscious junmai ginjo has fragrant aromas of ripe honeydew, bruised green pear and marzipan, adorned with jasmine and cherry blossom. On the palate you will find notes of salinity and astringent minerality, with a very clean finish and subtle acidity. The hints of salt and melon immediately took my mind to Italian prosciutto e melone, and I also think a caprese salad or arancini would be fantastic with this brew.
Tamano Hikari "Classic"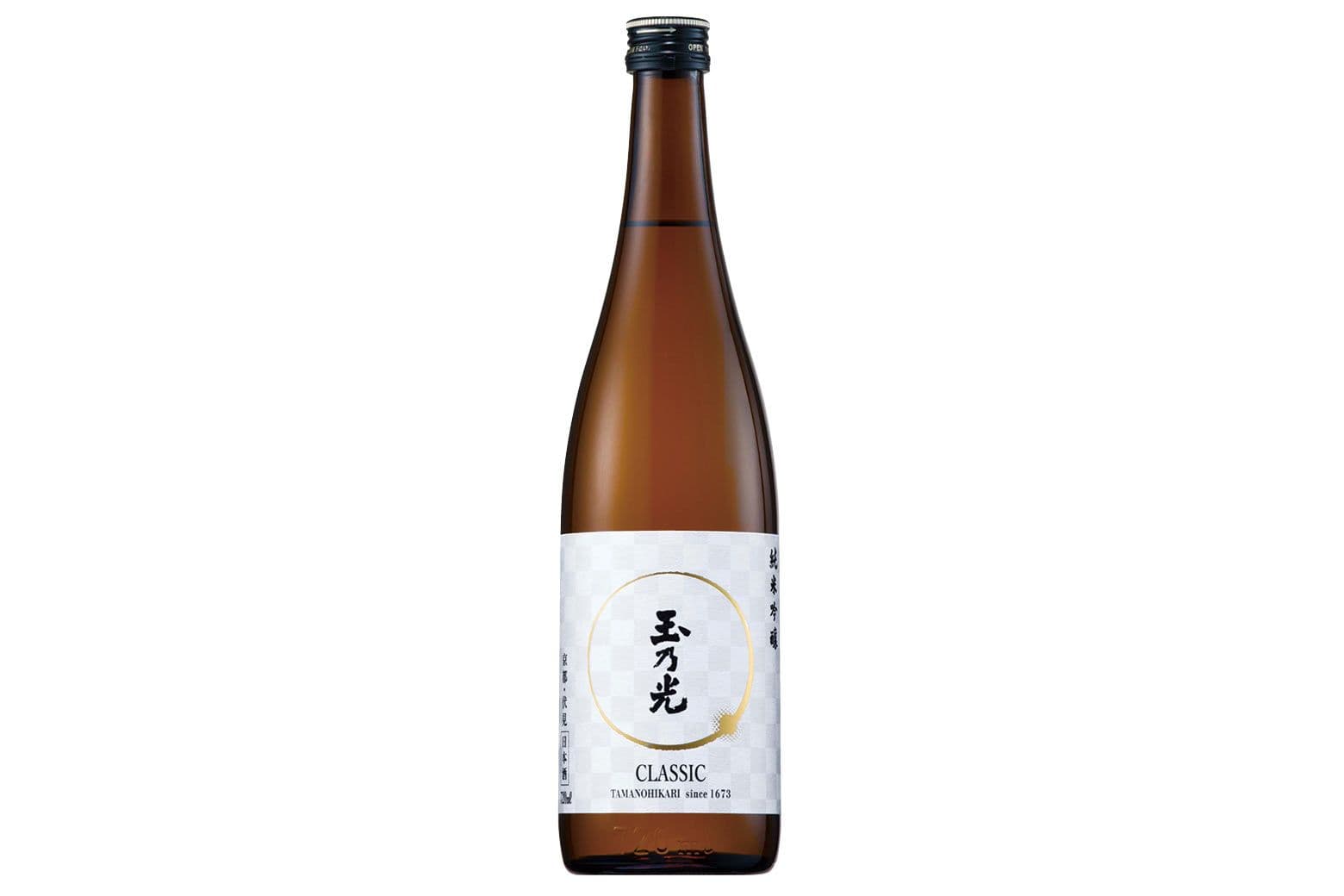 Tamano Hikari have taken their commitment to purity and excellence a step further by employing the yamahai method, wherein the lactic acid required for fermentation is allowed to produce naturally instead of being added by hand. This process requires more manpower, more time, and more finesse. This "natural" brew is both complex and very approachable.
Your nose will immediately be greeted with a rustic blend of sweet and savory. There is barley, shiitake mushroom, vegetable broth and baked pumpkin interwoven with fireside memories of hot chocolate and that American classic, s'mores. However, there is a pleasantly high acidity for sake on the palate, with lactic and cereal notes that remind one of raisin bran in the morning. My wife commented that it "tastes like it's healthy, but so luxurious". And in fact, she's right. The measures taken to produce a yamahai yield a sake rich in natural lactic and amino acids.
Try Tamano Hikari with a German/Polish plate of veal sausage, bratwurst, kielbasa and sauerkraut. As we near the season for my favorite mushroom, morels, I think those folded in to a delicate omelette and a glass of this would be lovely.
Hakkaisan "Kijoshu" 2018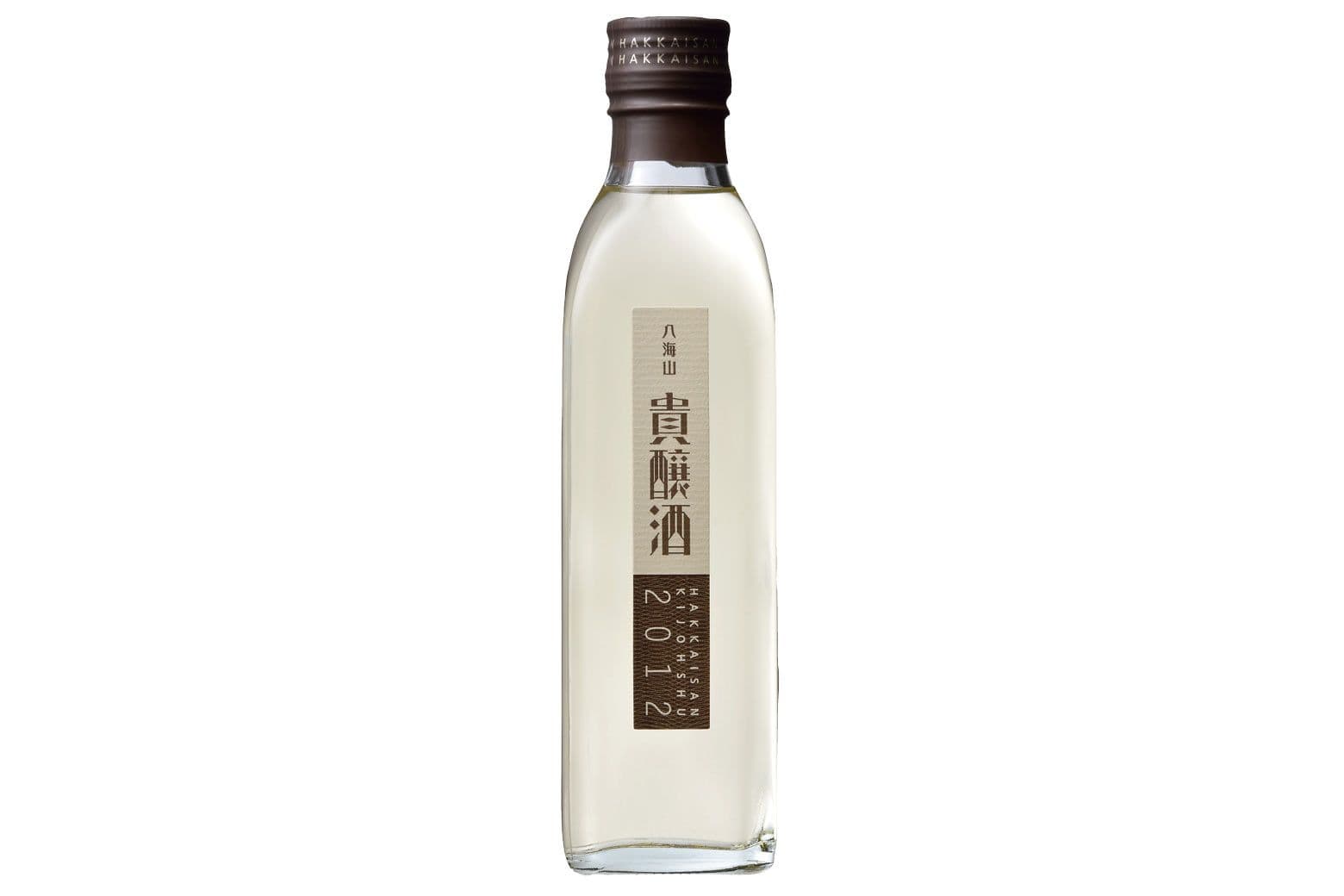 And for dessert: this lovely brew from the globally respected Hakkaisan in Niigata, which is one of the greatest sake prefectures in all of Japan. A main point of Hakkaisan's mission statement is to spread their passion for sake to as many people as they can, and their sakes are often available in many Japanese restaurants in the U.S. This product in particular is something you don't encounter very often, however, as it is a sweet dessert sake. The sweetness and high ABV (17.5%) is achieved by adding sake instead of water during the brewing process, which slows down fermentation and increases sugar content.
There are delicious notes of bananas, sweet cream, and custard on the nose, followed by a silky smooth texture flavored with honey and vanilla on the palate. Try cellaring this sake, and see how it ages over time.
As soon as I tasted this, one word jumped in to my mind: flan. That famous answer to crème brulee hailing from Spain, which is also ubiquitous in many Mexican restaurants, would be perfect with Hakkaisan "Kijoshu". I wouldn't hesitate to pour this over a scoop of vanilla ice cream either, or have with a nice slice of pumpkin cheesecake. But I also don't think this sake needs to be restricted to dessert. Have a glass instead of a cocktail as an aperitif, and definitely enjoy with soft ripened cheeses like a triple crème brie or a California cow's milk blue.