With the year 2020 happily in the rearview mirror, we're all hoping for better things to come on the road ahead. It's been nearly a year now since I started writing for Tippsy, and it's been such a fun journey. I was there to celebrate their ten thousandth order, and I expect many more great things for this company. I really feel it's going to be a good year for sake. It's been so exciting and gratifying to meet people who are experiencing premium sake for the first time, and to help them appreciate it as much as I do.
Since sake is still relatively unexplored territory for many here in the U.S., making the right choice can feel daunting at times. To help, I've selected a few different types of sake from some of the best sake brands that I also consider to be among my favorites. I hope you like them as much as I do. What better way to get the new year started right than by discovering a new favorite for yourself and toasting to a bright future? Dry January is over everyone! Kampai!
Best dry sake: Otokoyama "Tokubetsu Junmai" ($33)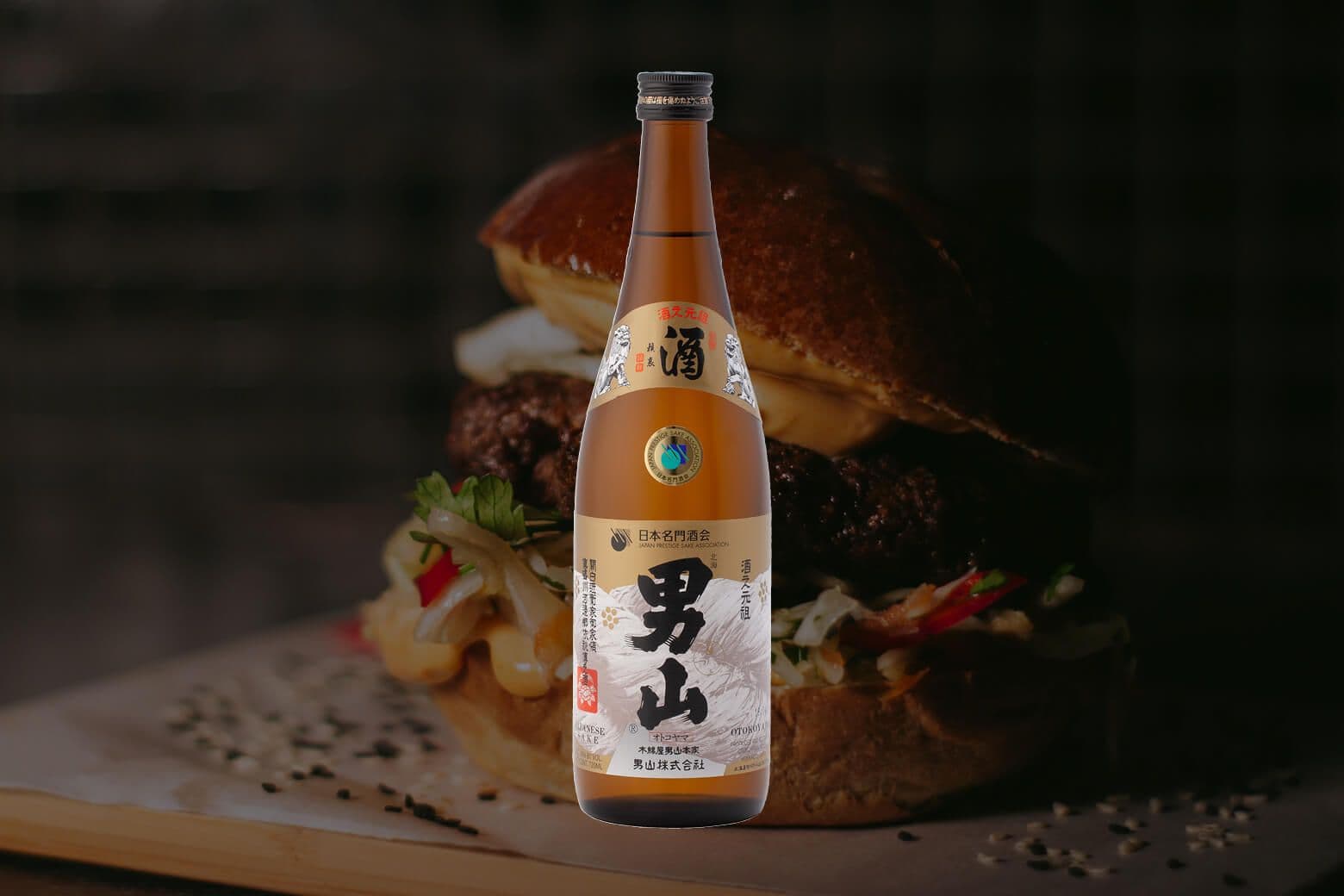 Versatile, adaptable, dependable and consistent, Otokoyama "Tokubetsu Junmai" is one of the work horses of the sake world. I was tempted to select this as my "Best Beginner" sake, as it expresses the potential of sake with such effective simplicity. An izakaya mainstay, it has helped lead the charge in overseas sake appreciation by its approachability and bang for the buck.
Hailing from the far north of Hokkaido, Otokoyama translates as "Man Mountain." Though the name might entice the drinker to conjure up images of a "macho" drink, there's more to it than that. This sake has muscle, but it's lean muscle, and I think "athletic" is a good word for it. It is dry and grainy, but also carries notes of melon and stone fruit. It is strong and full bodied, but is crisp and has a quick finish.
Otokoyama "Tokubetsu Junmai" has already established its place beside dishes like sashimi and tempura. I recommend having it with a burger, and bringing a bottle along to the next barbecue. P.S. For those who subscribe to the Tippsy Sake Box, you're ahead of the game and perhaps have already tried this one!
Best sweet sake: Okunomatsu "Tororingo" ($34)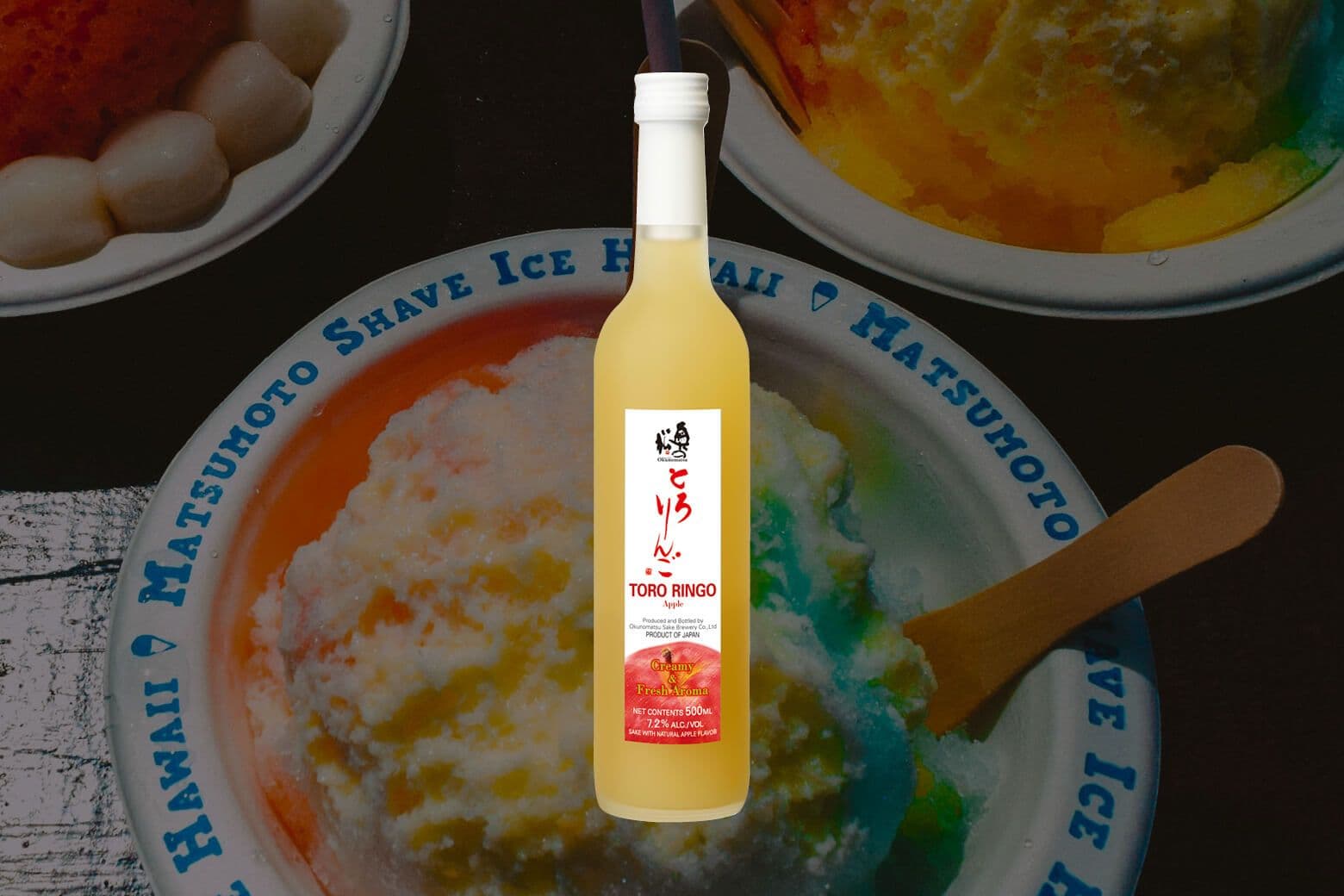 When it comes to finding a sweet sake, there are many options at your disposal. Highly polished daiginjo styles can often leave a lingering sweetness on the tip of the tongue, there are plenty of nigori on the sweet side that make for a creamy treat akin to rice pudding, and there is the style kijoshu that creates a bright, honeyed alternative to Sauternes and Eiswein.
There are also tasty sake that are mixed with fresh fruit juice to make a light and sweet refresher. Though autumn has passed, it's still a great time of year for apples, and Okunomatsu Brewing Company has used some of Japan's best for this flavored sake. This brewery is located in Fukushima and has won a ton of awards over its 300+ year history. They attribute their longevity and success to always thinking towards the future, and remaining adaptable and creative as they continue to grow in their nineteenth generation of sake brewing.
Okunomatsu uses juice from Aomori Prefecture apples, blended with their own junmai for "Tororingo." For any Japanese fruit aficionados, Aomori is to apples what Champagne is to sparkling wine. It is Japan's apple-producing capital, and the birthplace of the Fuji variety.
Artisanal cheese plates are often served with a side of fruit preserve or compote to balance all the funky and earthy flavors one might encounter. I think "Tororingo" would serve a similar function very well. There's a bit of apple pulp left in the sake that really lets you know this is made with the real thing and not just apple "flavoring." I'm very tempted to pour this over a cone of Hawaiian shaved ice too, for a "grownup" twist on that childhood classic.
Best nigori: Rihaku "Dreamy Clouds" ($37)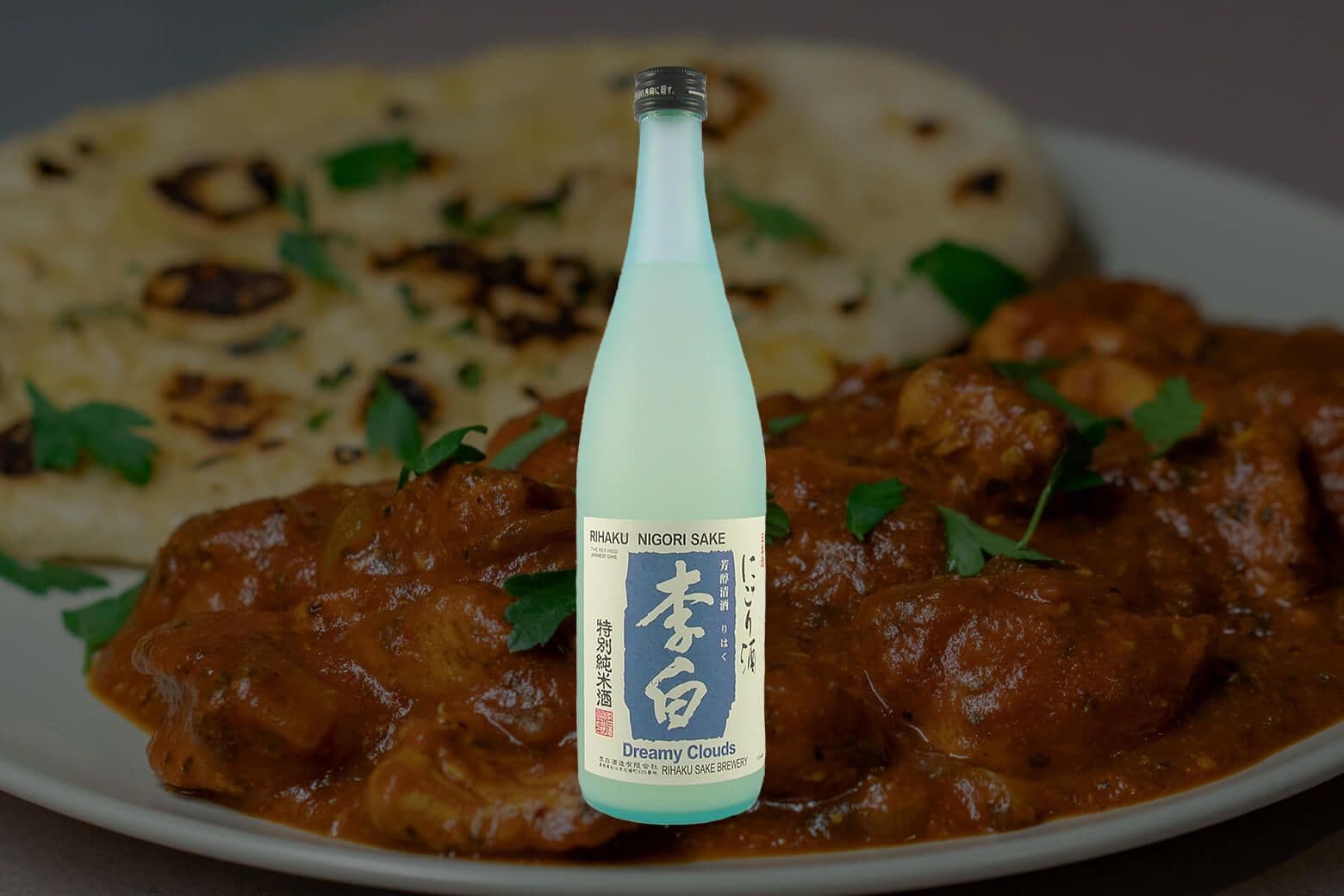 I covered this tasty cloudy treat a few months back and it continues to be my favorite nigori. Meaning "cloudy," nigori is a style wherein a partial amount of the rice sediment is allowed to remain in the sake, instead of being entirely filtered out. As a result, each bottle of nigori has a layer of rice at the bottom. When shaken, the sediment swirls through the bottle, creating the appearance that one had plucked a cloud from the sky and sealed it in a bottle.
Rihaku Brewing Company in Shimane Prefecture is named after an ancient tippling Chinese poet known for drinking more than a little to get his creative juices flowing. Their "Dreamy Clouds" is a nice departure from many roughly-filtered sake in that it is an usu-nigori. Usu means "thin," indicating that a bit less of the sediment is allowed to remain, creating a lighter style in a category that can otherwise often be quite robust and creamy. To set it apart even further from the rest of the nigori crowd, Rihaku polishes the rice for this sake to ginjo levels, creating a more delicate body and fruity notes of dried plum, as well as toasted almond and chestnut. You can see the result of the minimal charcoal filtering they perform in order to preserve as much of the natural flavor from the rice, in the slightly colored lees in the bottle. Nigori goes great with spicy food because it cools and coats the palate so well. The Rihaku Brewing Company would definitely provide a soothing cloud cover from the heat of a chicken tikka masala.
Best warm sake: Tengumai "Junmai" ($28)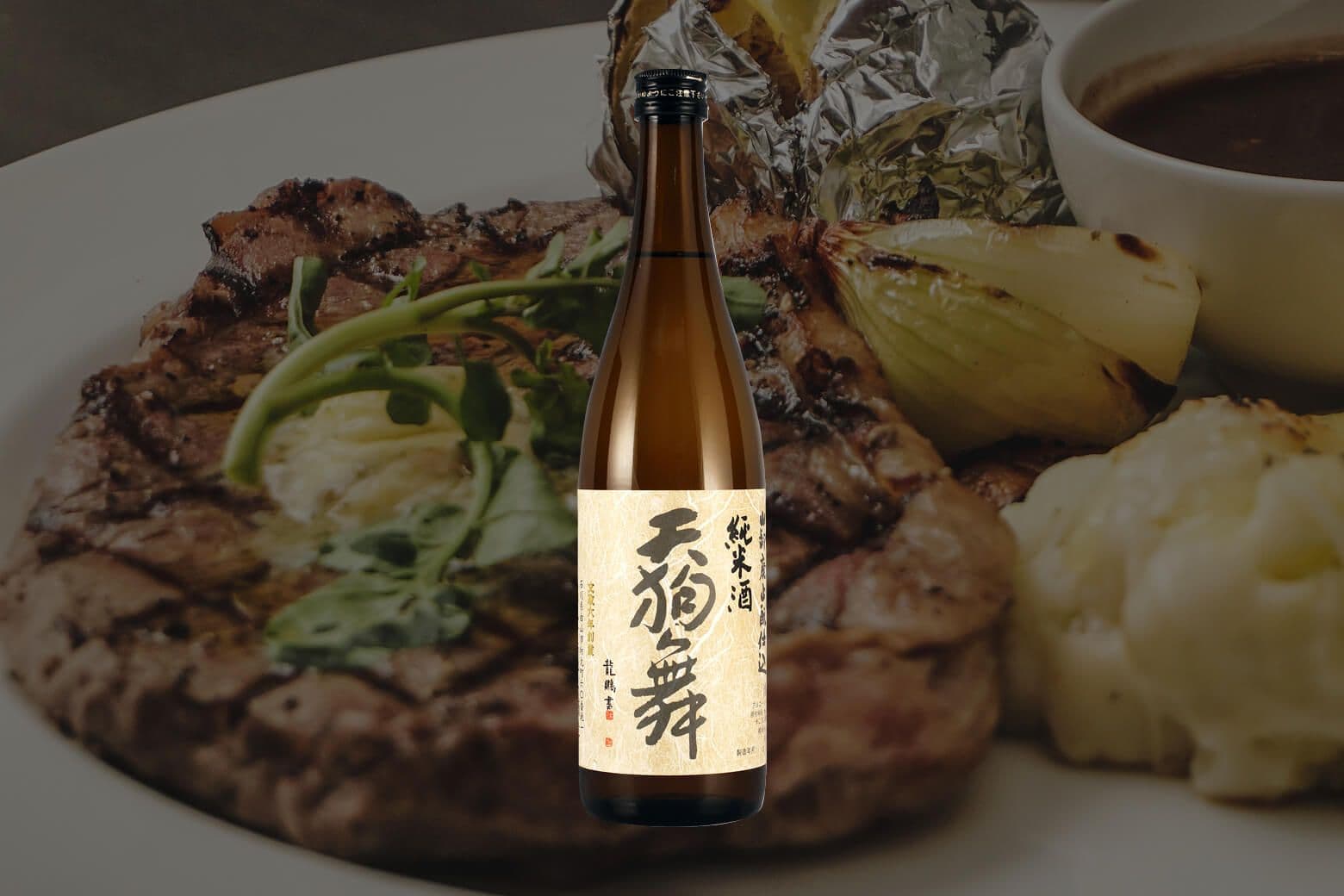 I'll start by saying that on a personal level, at any temperature, this sake is a personal favorite of mine. This is a great bottle to experiment with temperatures: start off with enjoying cold upon opening, try again at room temperature, and finish by heating up and see how the sake transforms through this progression. Delicious at all temperatures, Tengumai "Junmai" really excels served warm, where its rich umami potential is fully realized.
This is produced by Shata Brewing Company in Ishikawa Prefecture. Tengumai means "goblin dance," which makes me like this sake immediately for the name alone. One of the styles Ishikawa is known for is the yamahai method, in which the lactic acid necessary for fermentation is allowed to manifest naturally, as opposed to being added manually by the brewer, as is done with about 90% of sake. The yamahai style is more time consuming and requires more careful attention, and makes for a sake with a rich and full flavor profile.
Tengumai "Junmai" has earthy aromas of shiitake mushroom, soy sauce and roasted walnut, followed by a honey-coated acidity and flavors of cooked fruit upon sipping. The warmer it becomes, the more round and savory it gets. Excellent with a steak dinner, beef stew or roasted duck. Think big, hearty winter meals.
Best sparkling sake: Nanbu Bijin "Awa Sparkling" ($89)
Had the events of 2020 unfolded differently, there would have been many Olympic athletes in Tokyo toasting their victories with a glass of Nanbu Bijin "Awa Sparkling." In preparation for the Summer 2020 Olympics, a collection of well-known sake breweries formed Japan Awasake Association years before the event, and committed themselves to creating something that would simultaneously carry the classic celebratory feel of champagne and a distinct Japanese spirit.
Nanbu Bijin was able to create this marriage not only in the way "Awa" tastes and feels, but in the nuts and bolts of how it is constructed. They use locally grown Ginotome sake rice from their own Iwate Prefecture, which is expected of a brewery that is as committed to regional representation as they are. Of special interest, however, is the fact that this sake achieves its carbonation through methode champenoise, exactly as the sparkling wines of Champagne do. A secondary fermentation takes place inside the bottle, creating carbon dioxide as yeast converts sugar to alcohol. These are just some of the requirements for any sake with the word "Awa," regulated by the Japan Awasake Association.
There are notes of golden apple, orange blossom and green pear that are signatures of a ginjo sake, but there is also that creamy mousse and bright acidity one finds in champagne. I think a crab omelette would bring out the best in both the sake and champagne elements of "Awa." The classic champagne pairing of blinis with caviar and creme fraiche would also make for a fun experiment. Sadly, we didn't get to enjoy the Tokyo Olympics, but we can still savor the fruits of the labors of Nanbu Bijin and the other brewers of the Japan Awasake Association.
Best beginner sake: Hakkaisan "Junmai Daiginjo" ($38)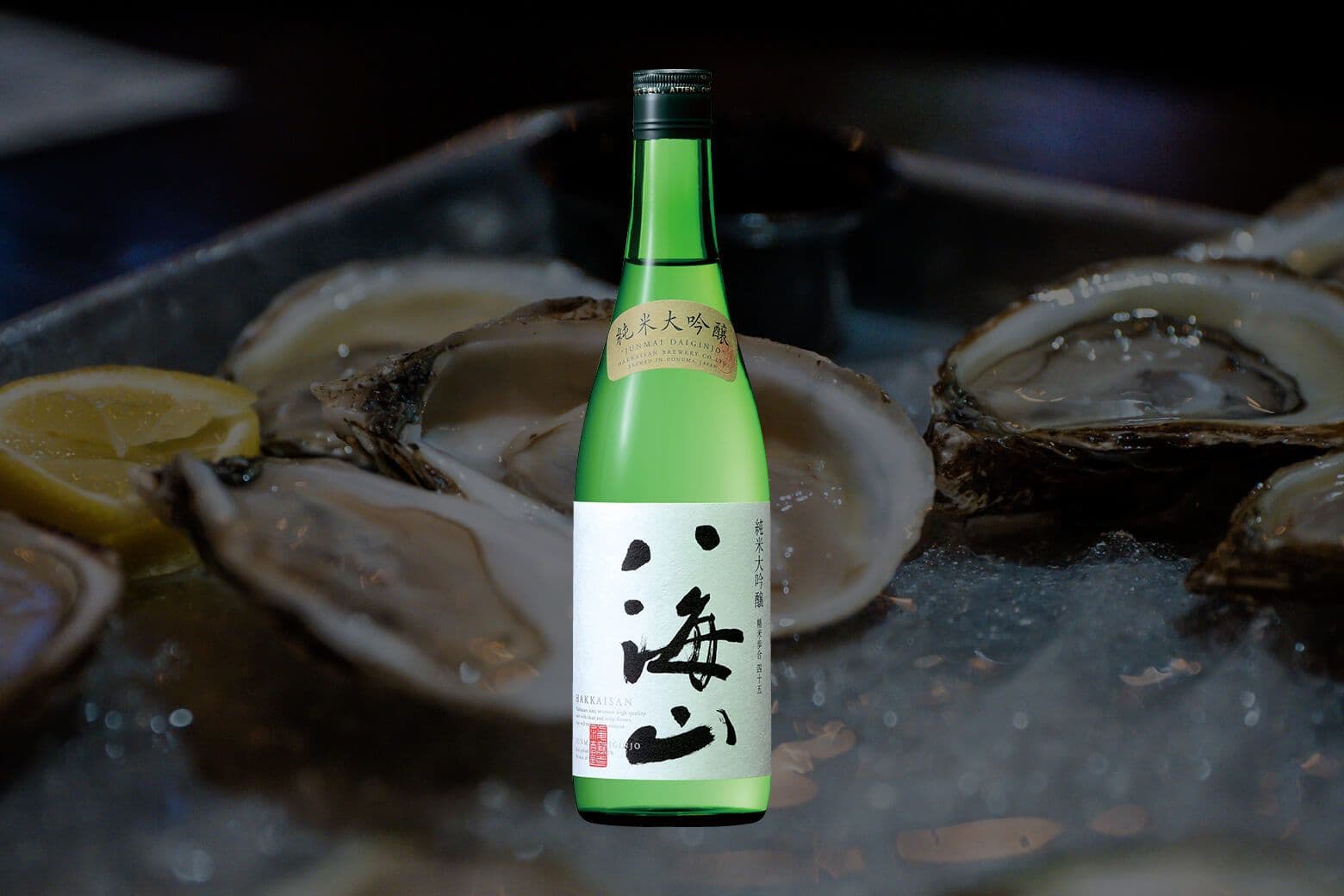 When I was first beginning to study sake in earnest, I was working on the floor of Providence, Los Angeles' 2 Michelin-starred fine dining institution of local sustainable seafood. The wine list at Providence is among the best in the city, but they also have a small but well-curated selection of sake. Hakkaisan "Junmai Daiginjo" was one of the only sake that was poured by the glass and used on the pairing program, so a bottle was always available for the staff to taste, and consequently helped turn me into a convert. At the time I first tried it, Hakkaisan had designated this brew as a "Junmai Ginjo." However, they have just recently increased the polishing ratio by a slight amount and relabeled it "Daiginjo," I suspect to attract new fans. Nevertheless, this sake retains all the great qualities I liked about it so much at first sip.
Hakkaisan "Junmai Daiginjo" is definitely my "gateway sake," and was instrumental in instilling a desire in me to learn more. It embodies the cool, crisp and refreshing style that has made its home of Niigata Prefecture such a major player in sake production. Pure water from Mt. Hakkai, disciplined production control that never sacrifices quality, and the skill of the Echigo Toji (Niigata's storied guild of sake brewers) are among the things that make this sake stand out to experts and beginners alike. Gentle aromas of green apple and a wet stone minerality run throughout each sip followed with a silky long finish. This is excellent with light and cold appetizers, and the brisk dryness makes it great with raw oysters.
Best budget sake: Kinokuniya Bunzaemon "Junmai Ginjo" ($25)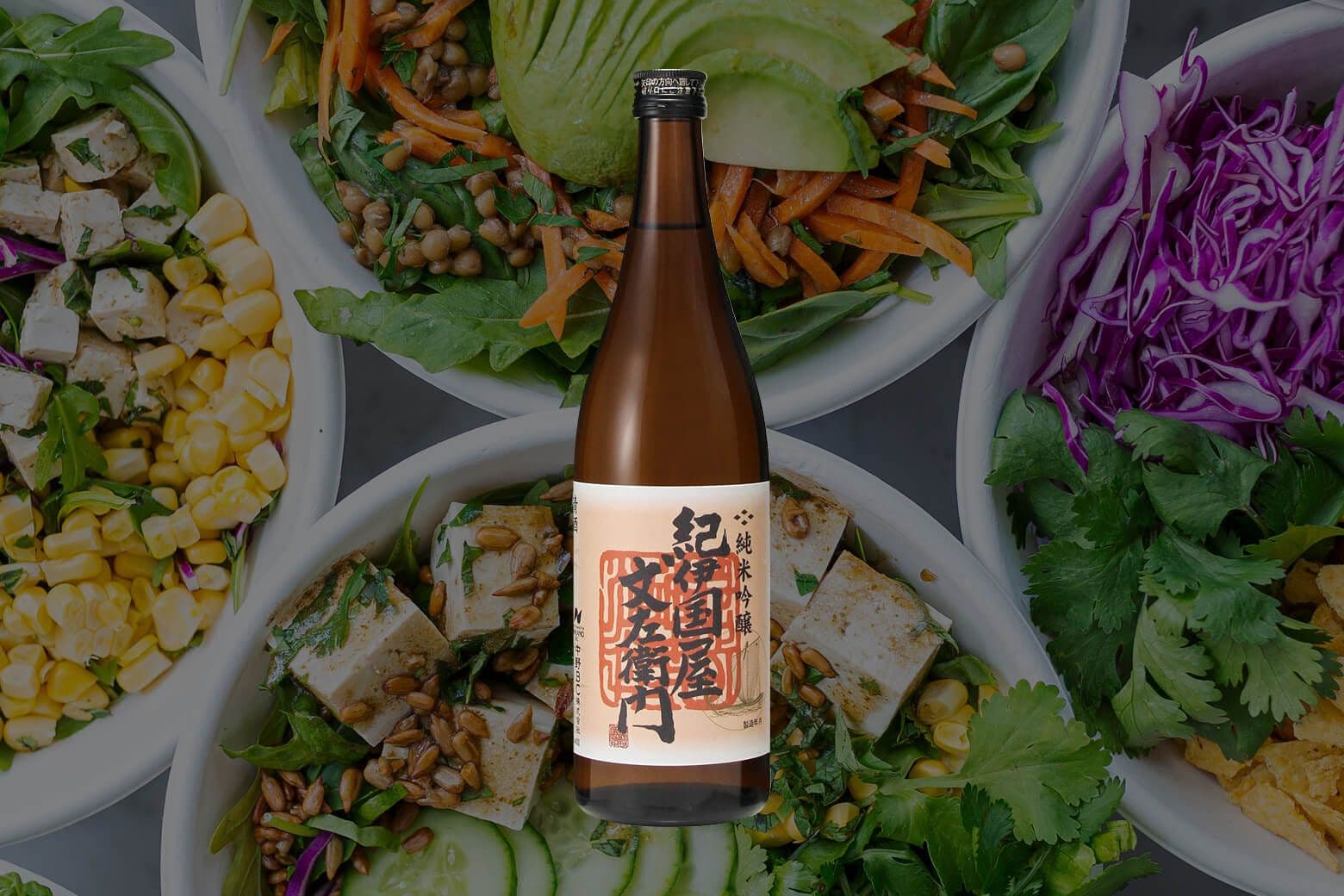 Making good sake is a time consuming and labor intensive process. Factors like the quality of ingredients, the size of the brewery, and whether various stages of brewing are done by hand or are automated can all be determining factors for the price of a bottle. Sake can at times seem difficult to approach for newcomers because the price of admission appears steep. To that end, I've selected Kinokuniya Bunzaemon "Junmai Ginjo" as my best sake for under $30. However, with the exception of the deluxe Nanbu Bijin sparkling sake, all the sake discussed here are only a few dollars more, so there's actually plenty to choose from!
This junmai ginjo is made by Nakano BC (Biochemical Creations), a very young brewery by industry standards (founded in 1932 as a soy sauce company) located in Wakayama Prefecture. Nakano runs quite a varied operation, producing shochu, mirin, and plum wine in addition to sake. Kinokuniya Bunzaemon, from whom they borrow the brand name, was a wealthy and successful merchant who made a fortune shipping mandarin oranges from Wakayama Prefecture to Edo, present-day Tokyo. It could be the power of suggestion, but this sake has a nice tartness that reminds one of orange peel, in addition to some toasted grain. The fragrance is very subtle, but there is excellent roundness in the body and expansiveness on the palate owing to the use of both Yamadanishiki, "the king of sake rice," and its parent strain Omachi. Two great sake rice varietals for the price of one! Try this with a Mediterranean-inspired dinner of farro and cucumber salad, followed by whole roasted branzino.