Last updated: August 12, 2022.
There is an expression that sake can be made 10,000 ways. So, when people ask how to drink sake, which one to try and whether they should serve sake hot or cold, we encourage them to try it all. There are many sake that can be served at a variety of temperatures, in different vessels and with different kinds of cuisine. This is part of the beauty of sake.
Hot vs. cold sake
The type of sake plays a big role in its serving temperature, and if you want to enjoy it the way it was intended by the brewers, it would be helpful to take note of the recommended temperatures listed on the Tippsy tasting card or the sake's back label. Temperatures have a direct effect on a sake's flavor profile: Chilling or heating a sake can highlight or restrain different aromas and flavors. Chilling helps make sake more refreshing and aromatic, but we also recommend serving it at a minimum temperature of 5 degrees Celsius (41 F). This simply means don't serve it straight out of the fridge, allow it to settle for about 20 minutes before serving.
Warming sake, on the other hand, can soften the perception of bitterness and bring out more of its sweetness and aroma. The key thing to remember is to avoid extreme temperatures or you risk destroying the sake altogether.
What is the perfect temperature for sake?
The perfect temperature for sake depends on the type of sake and your personal preference. Outside of Japan, we are familiar with "hot vs. cold sake," but in Japan, there are names for every five-degree change on the Celsius scale. It is said that the nuances of sake can be felt within five degrees, and it's a lot of fun to play with sake temperature.
You can use a simple kitchen thermometer to measure temperature at home. There's also a special "atsukan" (hot/warm sake) thermometer that works very well. Compare these temperatures with the temperature bar listed on Tippsy's product pages and see what suits your tastes. This tool is one of the ways I narrow down my selection or explore new sake.
Although we encourage exploring what you like, when it comes to sake temperature, there are some general "rules" we would recommend learning about first (then you can break them as you wish!). They serve as a great starting point for learning more about the different styles of sake. Delicate ginjo, for example, are almost always best served chilled. On the other hand, full-bodied junmai sake can usually be served hot or cold.
How to drink cold sake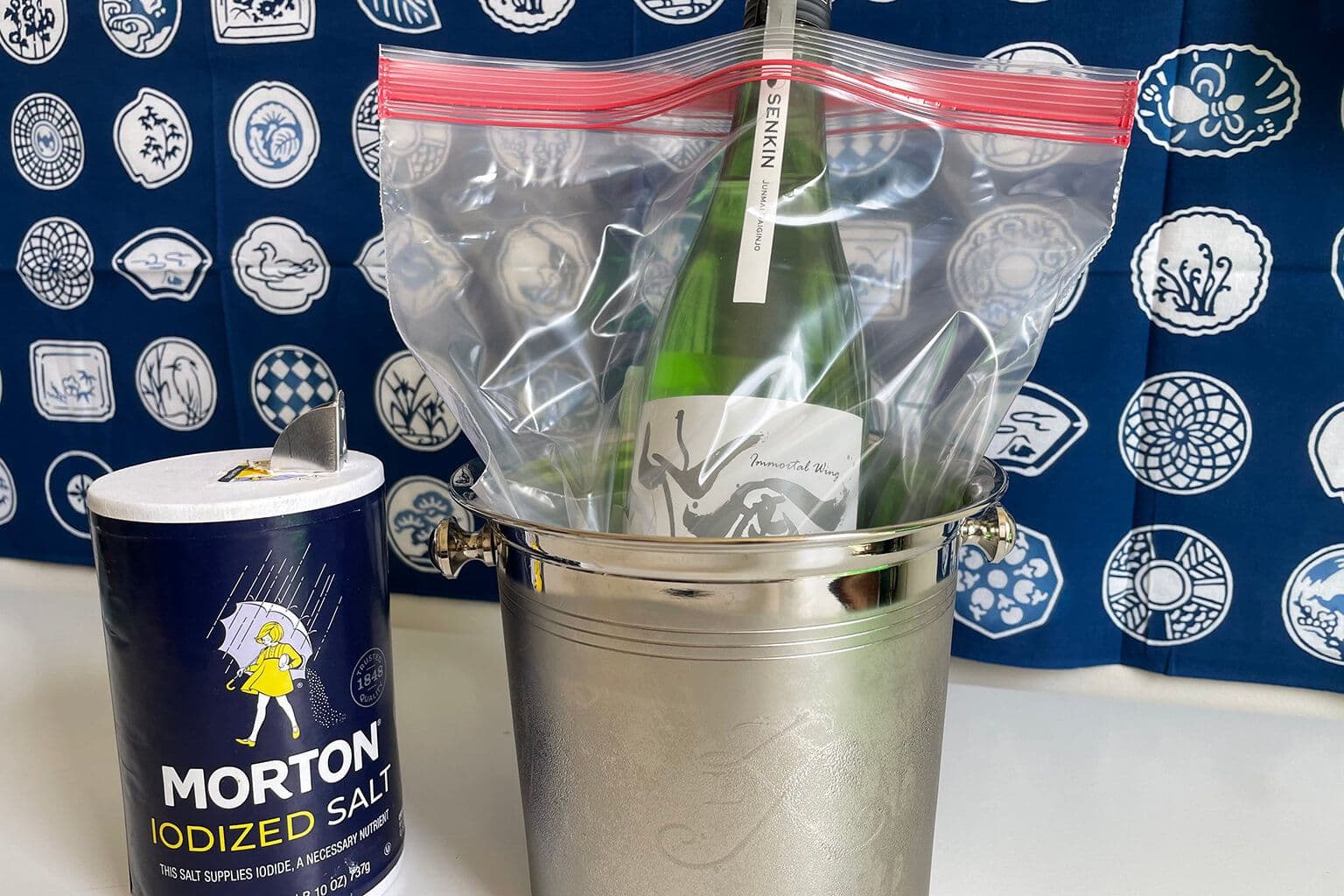 To chill sake, place it in the refrigerator the night before you plan on drinking it. An ice bath also works great in a pinch. Feel free to use a wine glass for cold sake, and as you explore more sake, check out the other specialized sake vessels that amplify the aroma, flavor and overall experience.
Can you drink sake with ice?
Yes, enjoy sake on ice! This works especially well for flavored sake like plum sake, or those with a thicker consistency that resemble a fruity liqueur, like Kamikokoro "Momo" or any sake from the Yuzu Set. You can even use some sake as a base for cocktails or make a sake slushie!
10 best cold sake at Tippsy
We've compiled a list of 10 best cold sake for you to try. These sake are refreshing for warm days, and go well with summertime food. Over half of them are under $50 and we've also included some award winners. Chill and enjoy!
Taka "Noble Arrow"
This "tokubetsu" (special) junmai from Yamaguchi prefecture has a big impact. It's quite crisp and a little sharp, so it serves well as an aperitif for meals with lots of texture and fried components. When sipping "Noble Arrow" for the first time, I craved schnitzel or a Biergarten style sausage and pretzel combo. Ultimately, I had it with a Filipino style pork belly, but I imagine it would be a solid prelude to spicy chorizo and Spanish paella.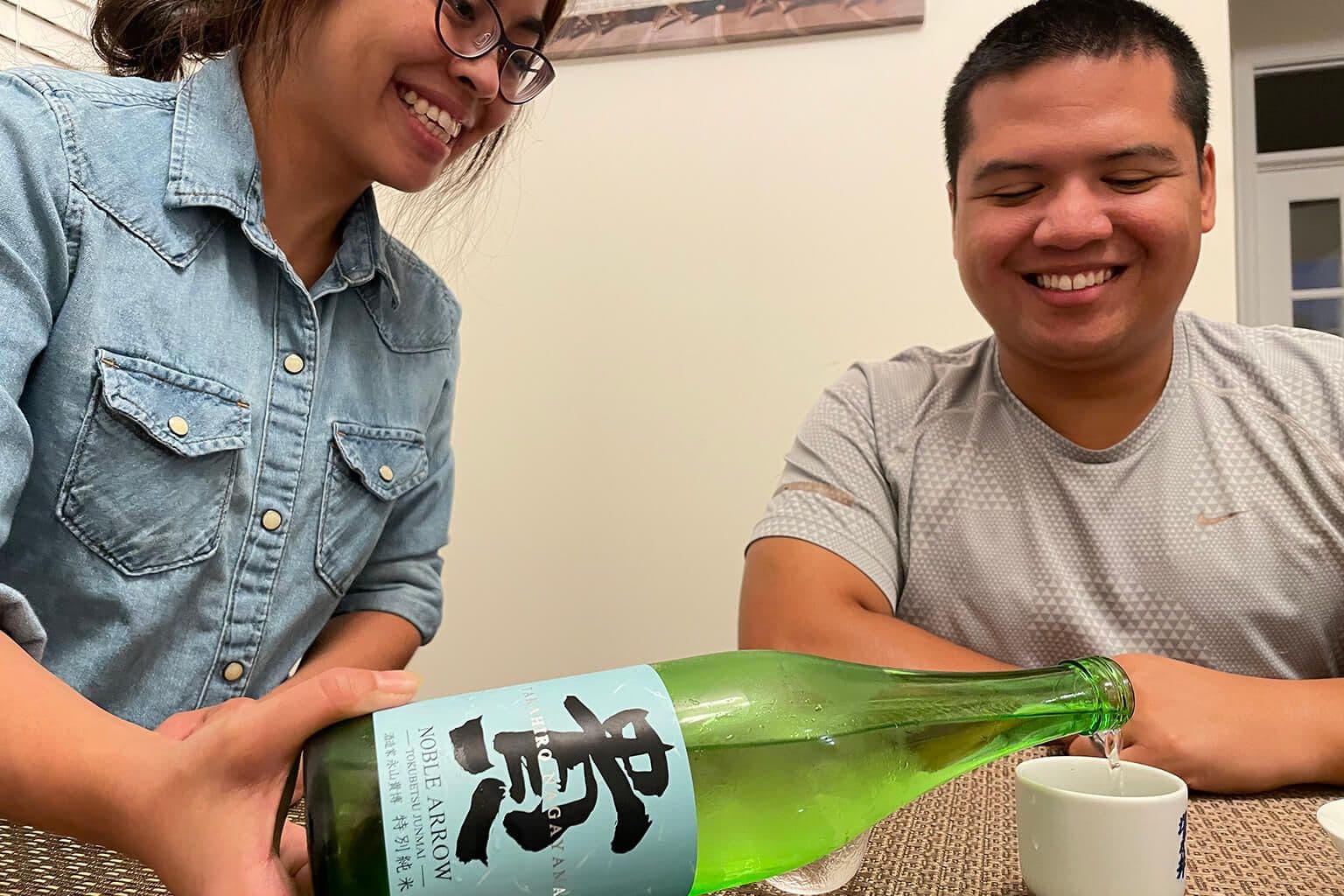 Tensei "Song of the Sea"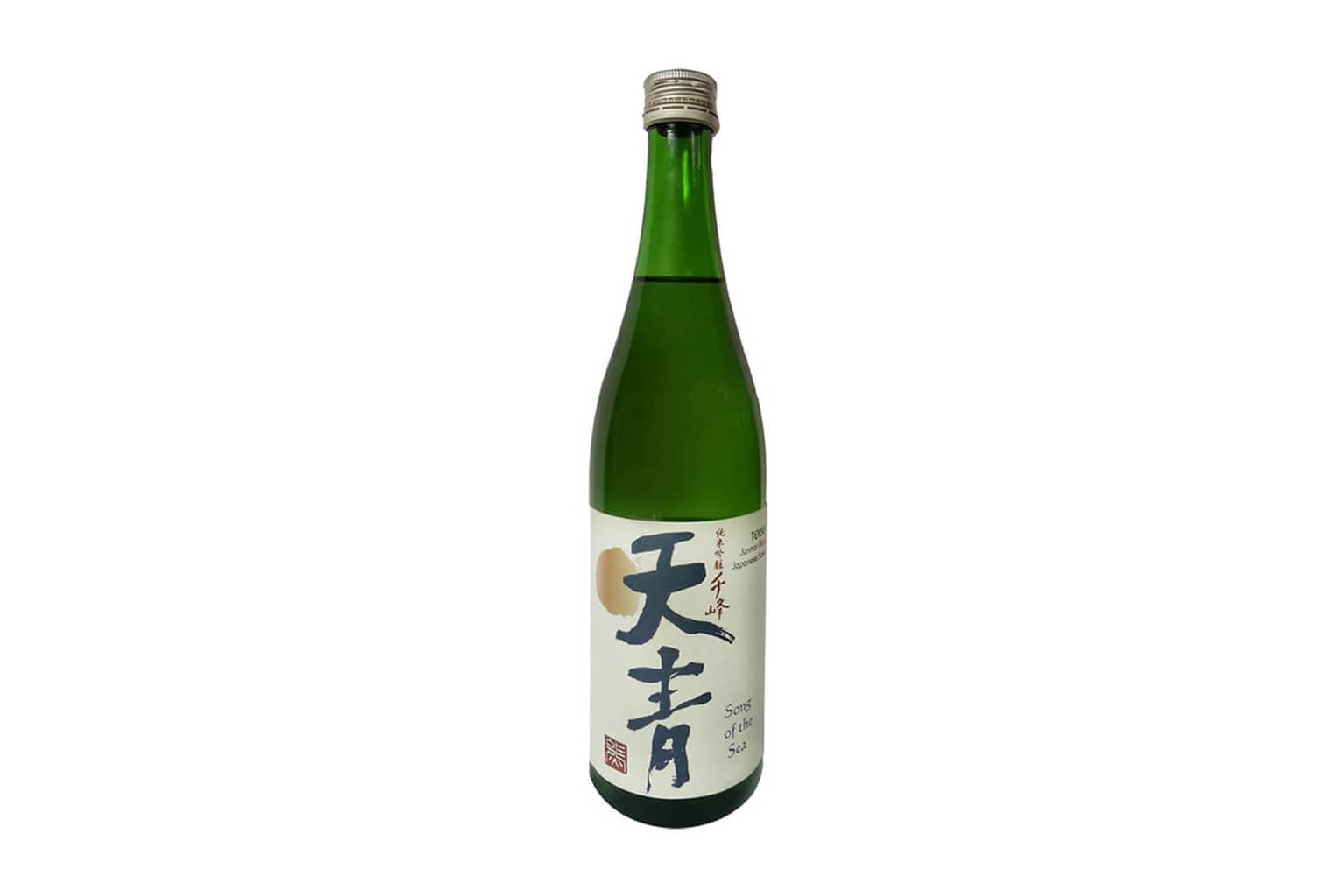 This is a sake I really love. This junmai ginjo from coastal Kanagawa prefecture is so fresh and lively, one can really sense the notes of melon and sea salt. "Song of the Sea" is a layered sake, but not too complex. It's very inviting and reminds me of sitting on the seawall in Okinawa watching the tides change, or perhaps emerging from an easy afternoon dive.
Senkin "Modern Muku"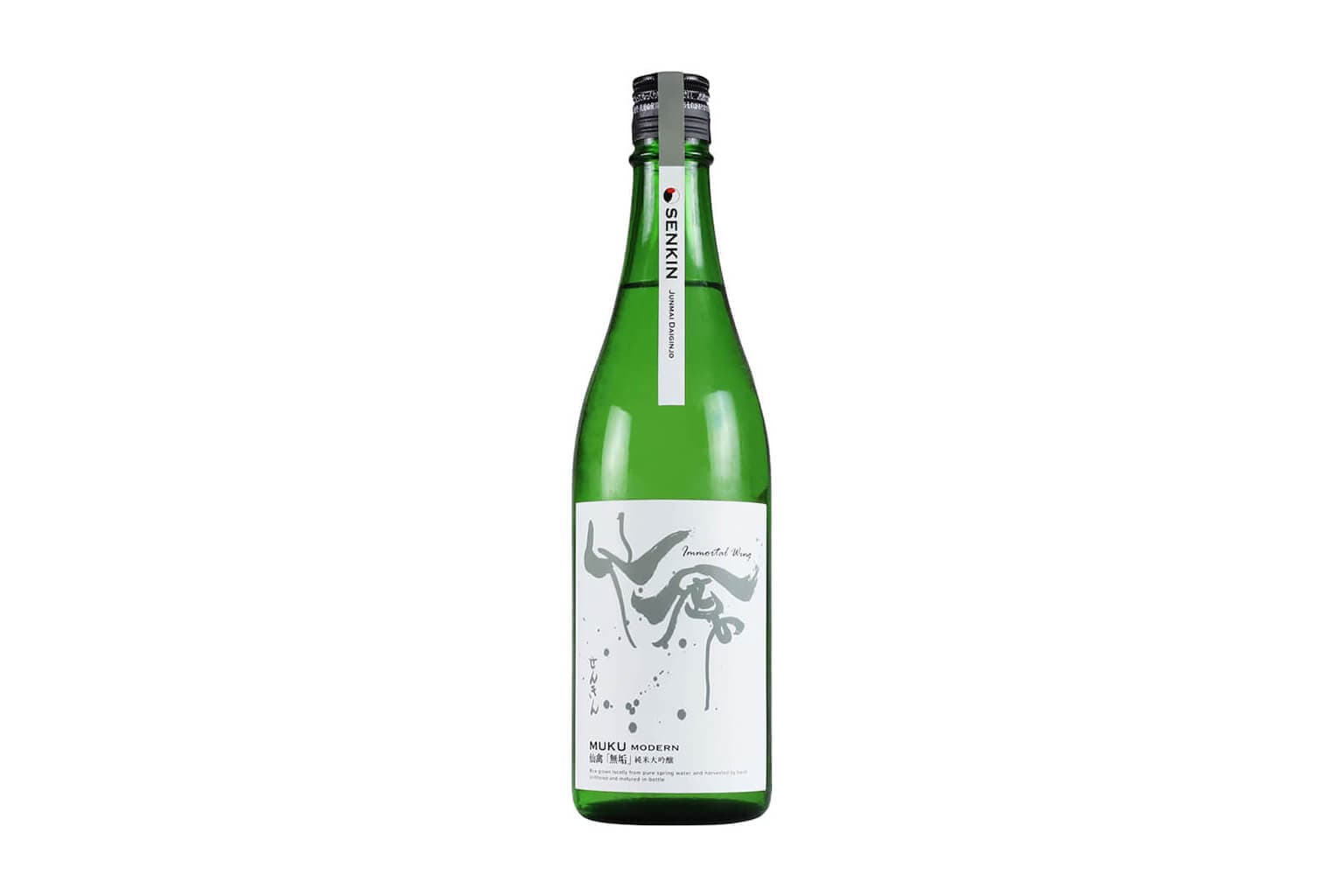 This junmai daiginjo sake is your next summer brunch date. On the nose is sweet orange and a delicious ricey taste, followed by an elegant and rich effervescence. "Modern Muku" is perfect for sushi and sashimi, especially amaebi (sweet shrimp) and hotate (scallop). Serve in a stemless flute for extra flair, along with a side of crème brûlée French toast.
Yoshinogawa "Gokujo" Ginjo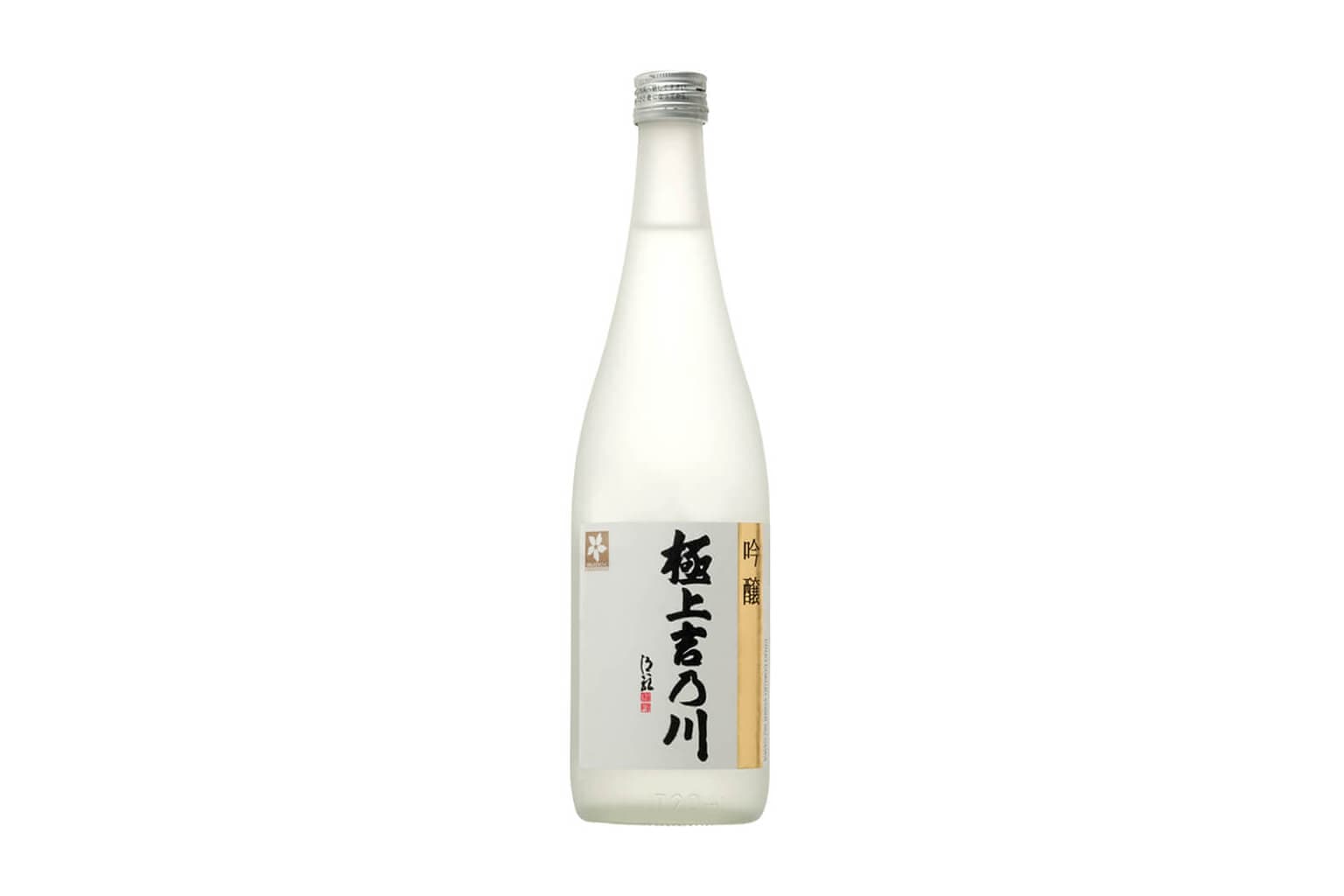 Niigata prefecture is famous for light and dry sake with a soft mouthfeel, so for this bottle, I opted for the quick-chill method. For me, "Gokujo" is more enjoyable if served not too cold (between 50 F–60 F) — not room temperature, but warmer than with overnight refrigeration. The aroma of grape with the slight spice of anise is perceivable in a white wine glass. I enjoyed this so much on its own because of its medium finish, but I imagine it would be a good pairing for lightly fried tempura or chilled shrimp cocktail.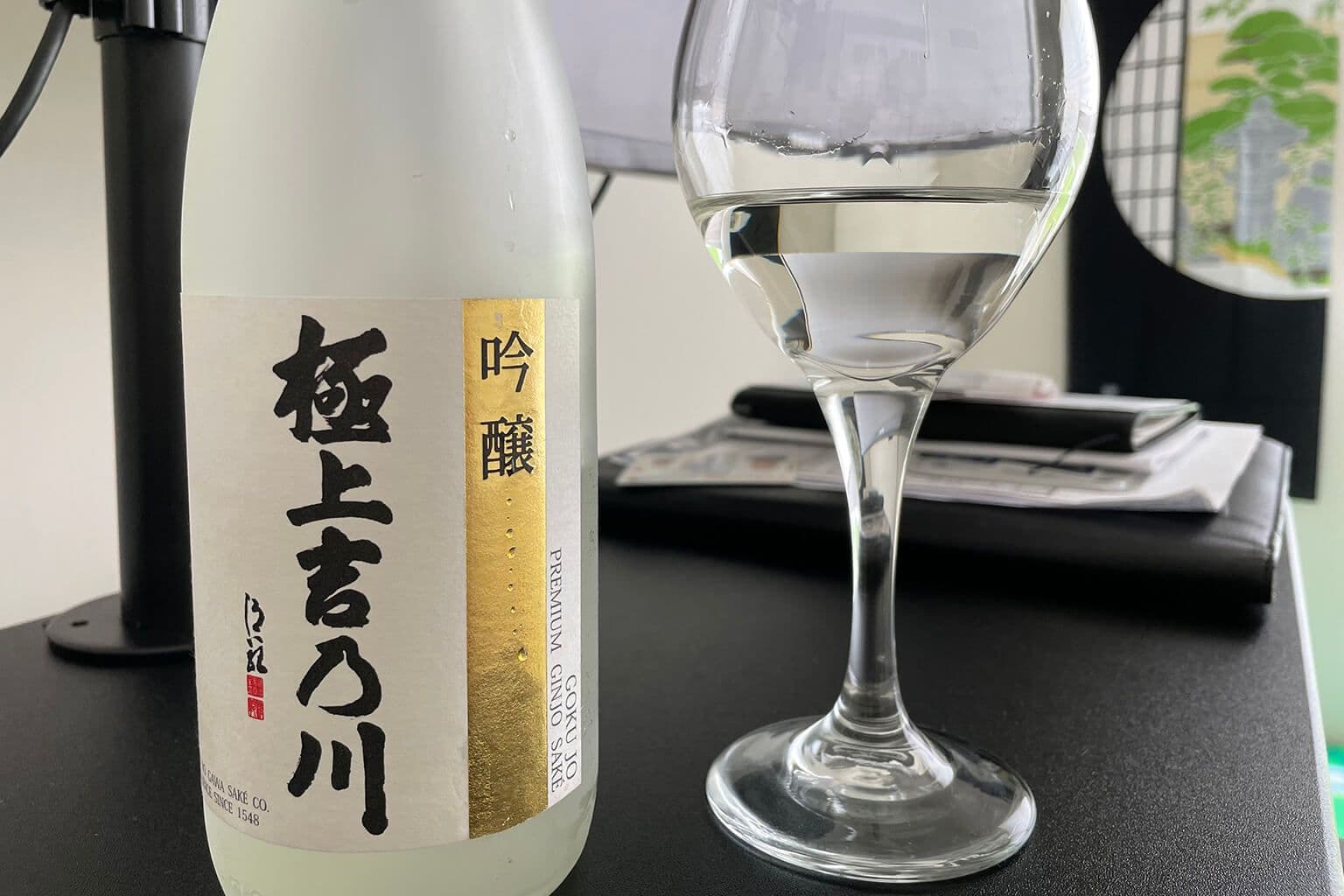 Hakutsuru "Draft"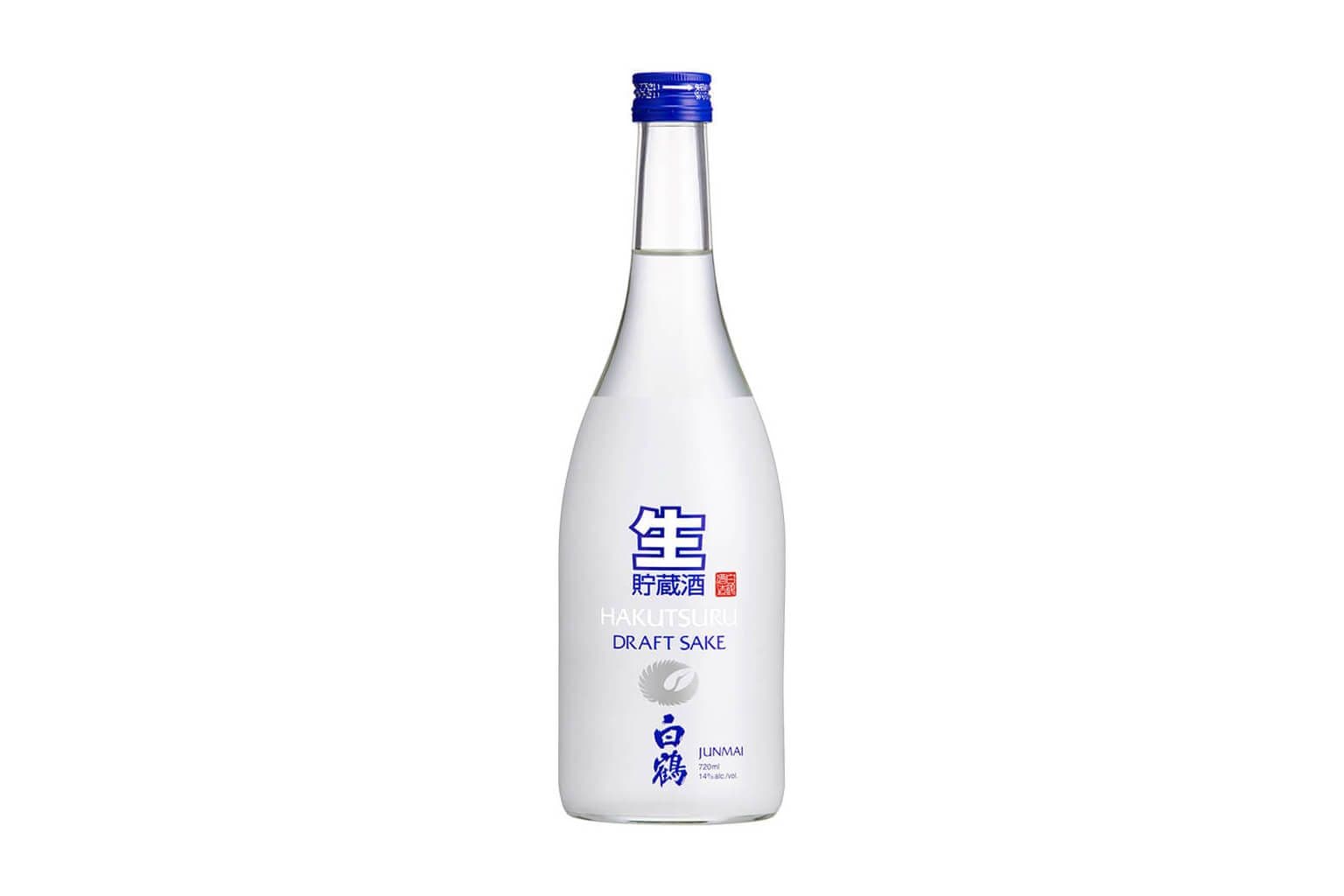 This simply-designed label is easy to overlook, but don't miss it! Hakutsuru "Draft" is a rich and dry junmai that is aged for one month to result in a more refined, smooth sake. It's a staple sake at a great price point. It's perfect for relaxing on weeknights in the backyard.
Tatenokawa "Phoenix"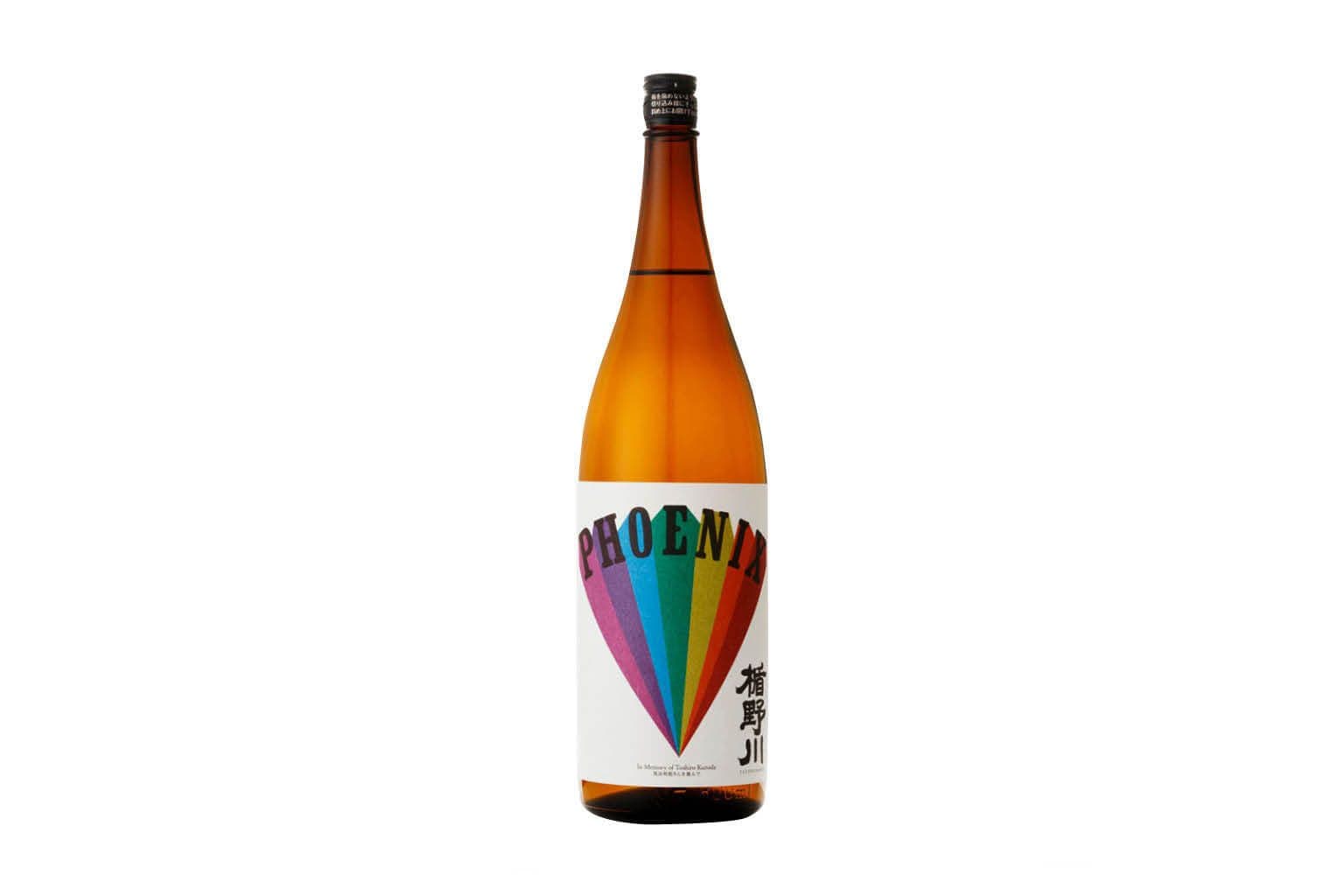 I first tried this sake at a tasting in the Flatiron District in NYC, led by Sake Samurai Chizuko Niikawa-Helton of Sake Discoveries. It was a hot day in the city and my friend (who had never tried sake before) sipped it with me — and liked it! From the bottle design to its light, semi-sweet fruity tones, this junmai daiginjo is cool like the Grammy Award-winning French rock band PHOENIX who inspired it. Try it with different dishes: spicy meats, vegetables with light soy sauce, and shellfish. Who doesn't love a great rock band?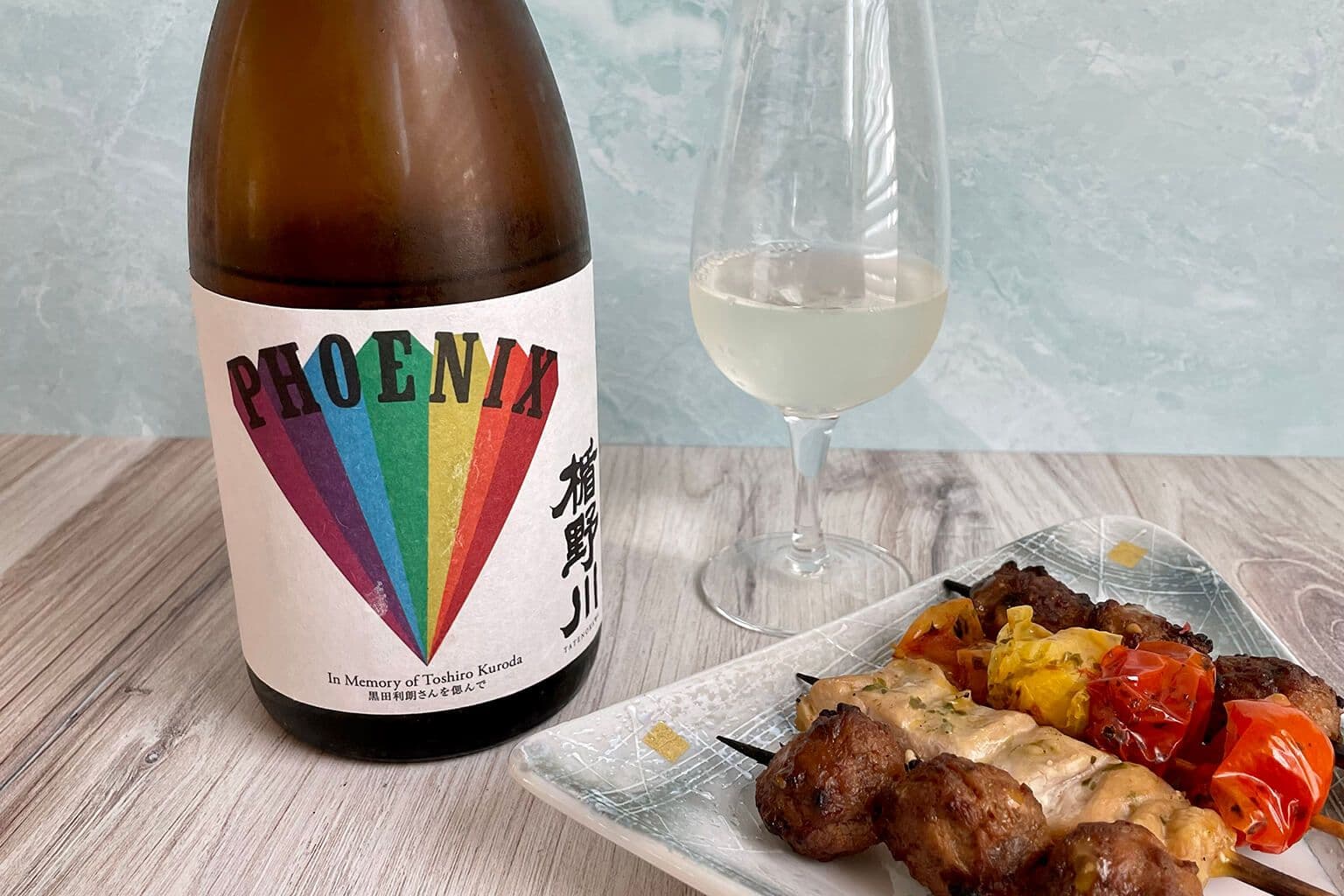 Daishichi "Kimoto" Honjozo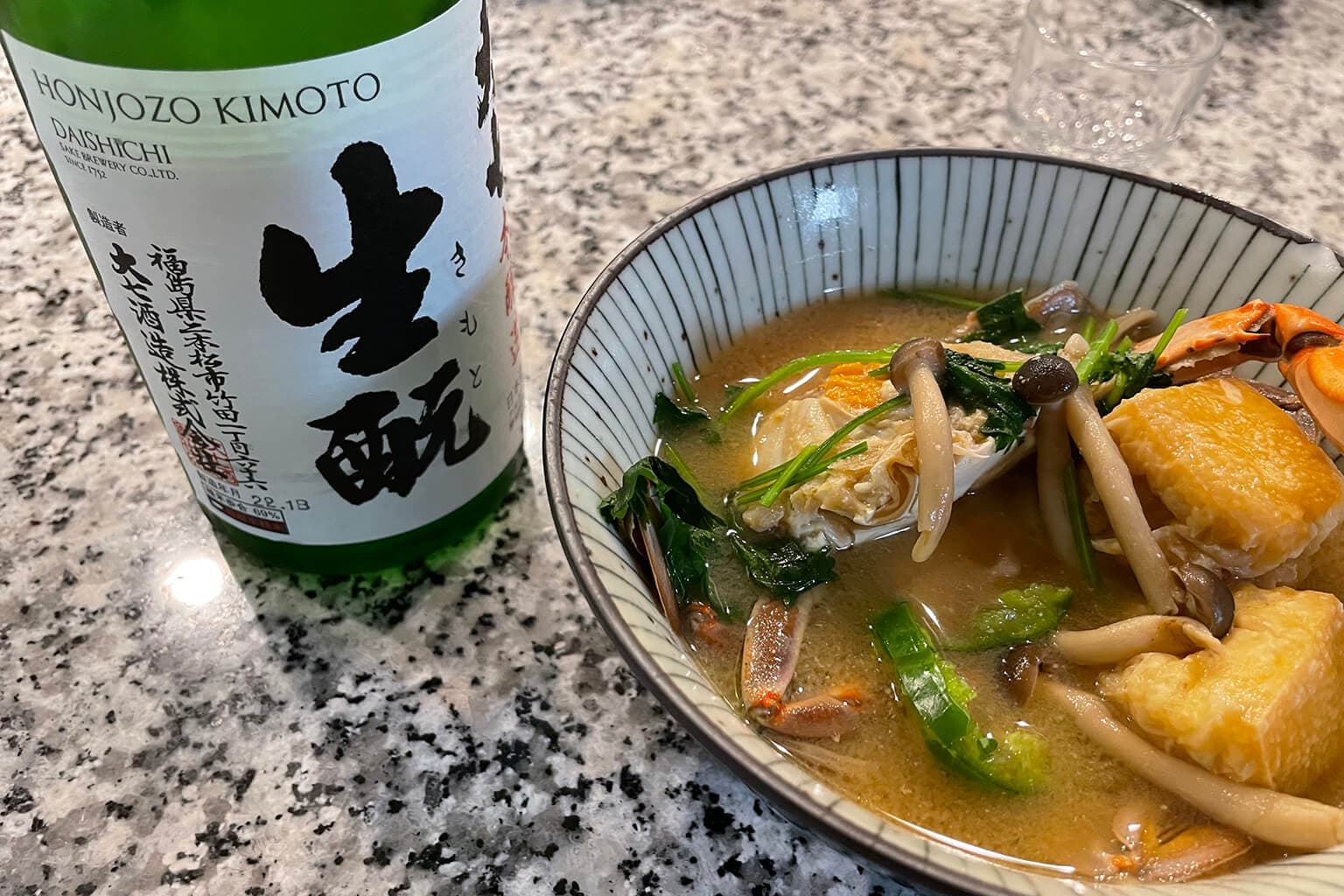 Made with the labor-intensive kimoto style of brewing, this honjozo is light and dry yet robust. The first time I tried this sake was at the Michelin-star restaurant and sake lounge Cranes Spanish Kaiseki in Washington, D.C. I enjoyed it with their smoky eel paella with microgreens and pork shoulder with fresh vegetables. Similarly, I recommend you pair it with meaty, umami-driven dishes. Daishichi "Kimoto" Honjozo is well-balanced and smooth, with a refreshing dryness that makes you eager for the next bite.
Hakkaisan "Yukimuro" 3 years Snow Aged
Hakkaisan is a household name among sake fans, and this gorgeous white bottle is a must try. "Yukimuro" is made with snowmelt water that is aged for three years in an insulated room in the snowy mountains of Niigata. One can sense the pristine snow and notes of cream and pear. This cold sake is rich, full bodied, and is also great at room temperature. My favorite pairing is with seafood pasta in a white sauce and beef tenderloin.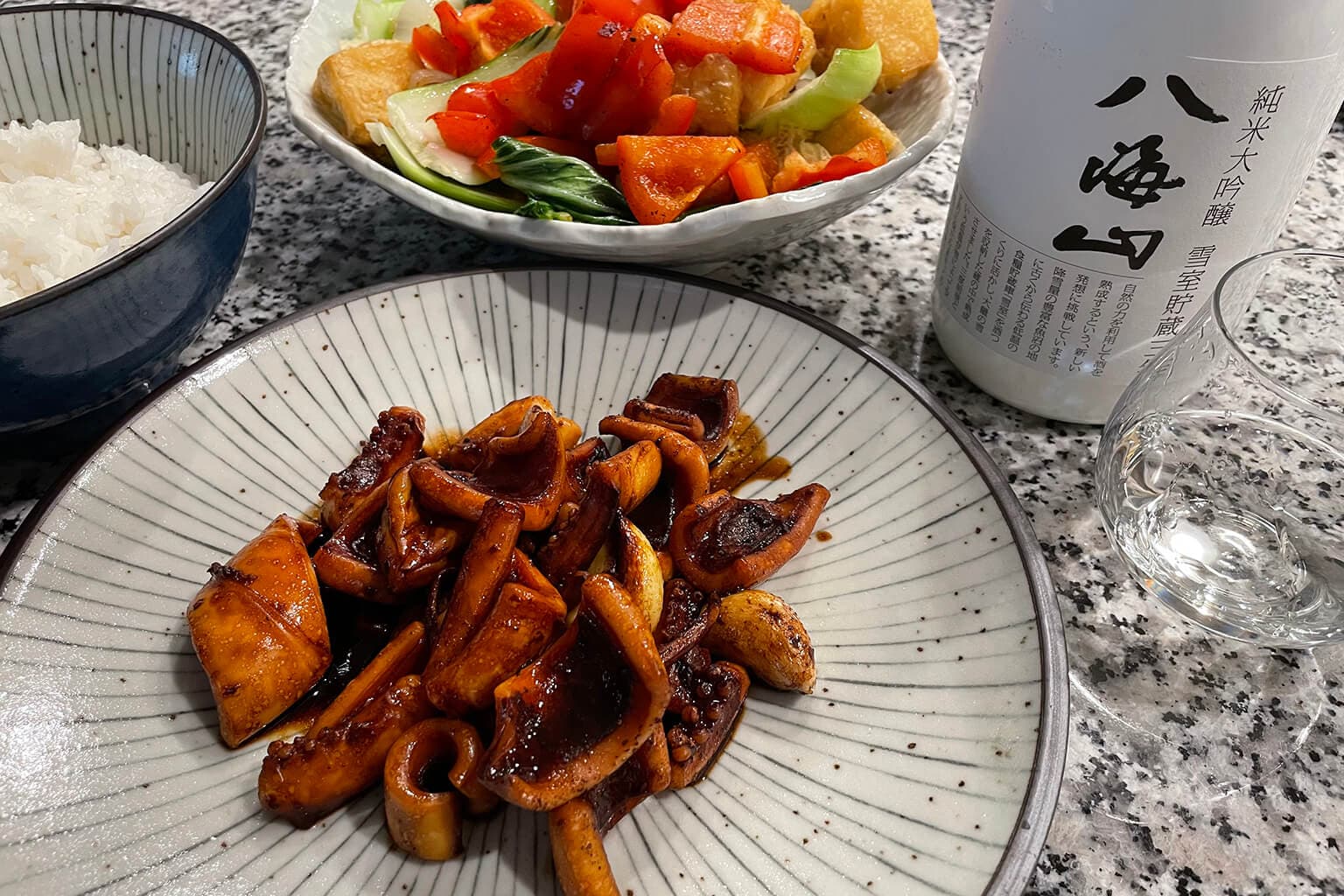 Toko "Divine Droplets"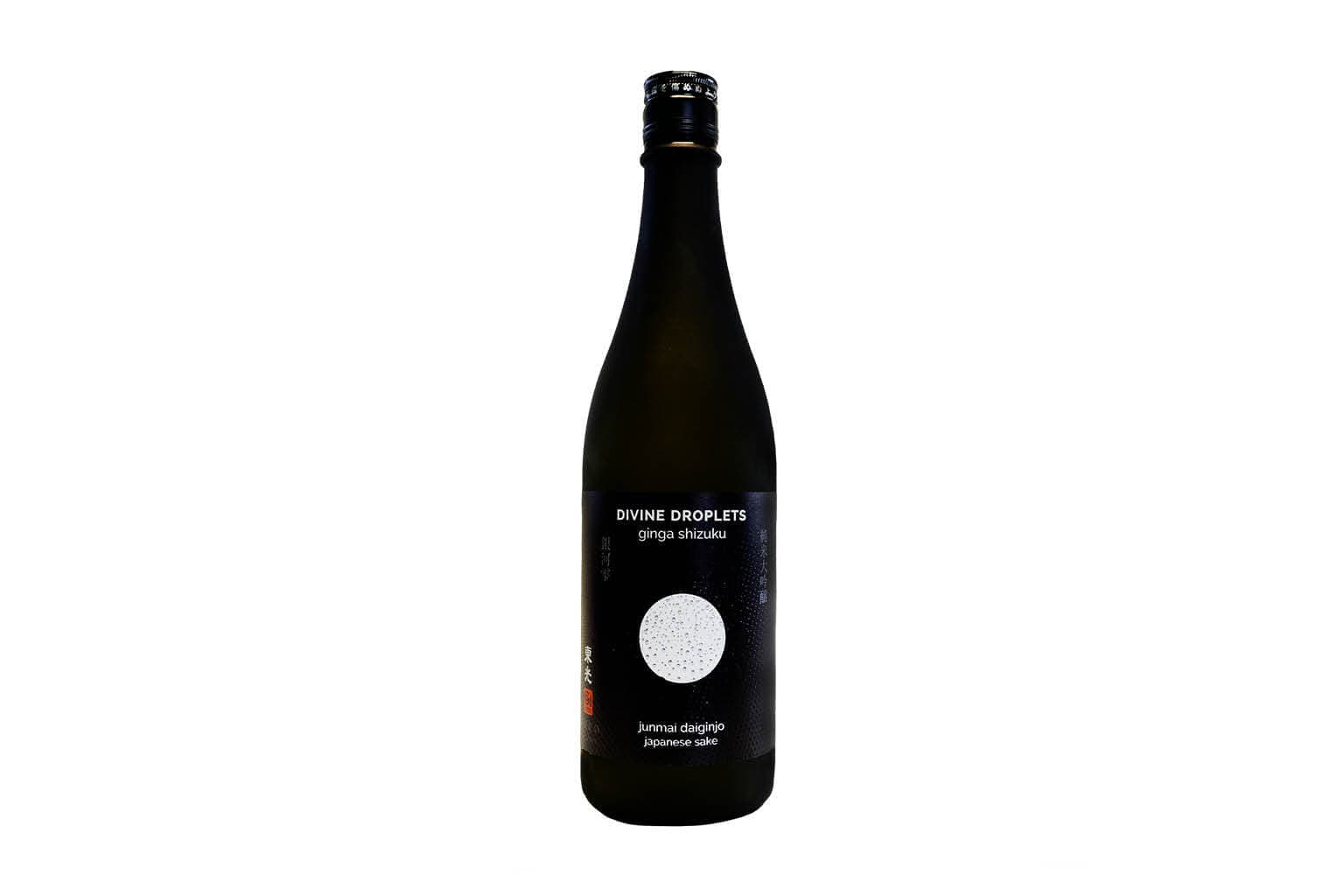 "Divine Droplets" is very elegant and perfect for a big occasion. It's like that little black dress or power suit one might pull out for a date night, or for impressing a business client. It starts with an alluring, juicy peach front followed by the light spiciness of white pepper. This was a nice accompaniment to our fried red snapper and stir-fried vegetables, but I imagine it would be an excellent pairing for Mediterranean and Italian dishes as well.
Katsuyama "Ken"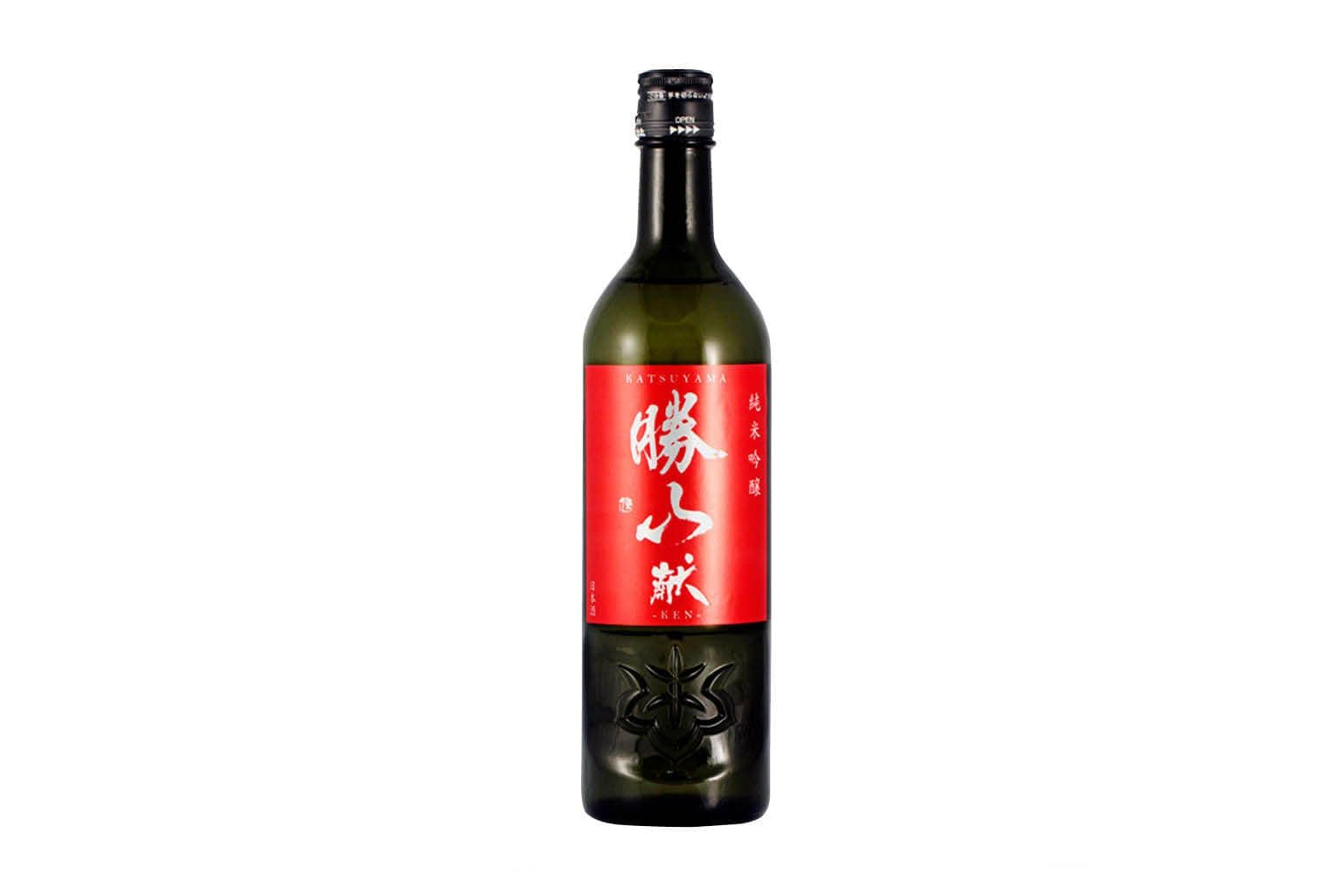 One can't help but feel emboldened after drinking this sake. Not only does the brewery have roots brewing for samurai lords, but "Ken" is also a 2019 International Wine Competition winner! This sake has a floral aroma and delivers a bright, well-rounded flavor that is wonderful with sushi and sashimi. Try this with lobster or crawfish too!
Enjoying cold sake is a breeze
It's very easy to enjoy cold sake; either chill it overnight or chill it quickly in an ice bath. Make sure to keep it away from light and strong smells which could affect its quality, and let it settle for a few minutes after taking it out of the fridge so you can sense its aromas and flavors.