We can all raise a glass and kampai to the good news that travel restrictions have started to ease in Japan. Packaging your bags may be too soon, but it's a great time to start planning your next trip. But remember, for a sake lover, no trip to Japan is complete without checking out a sake brewery ("sakagura").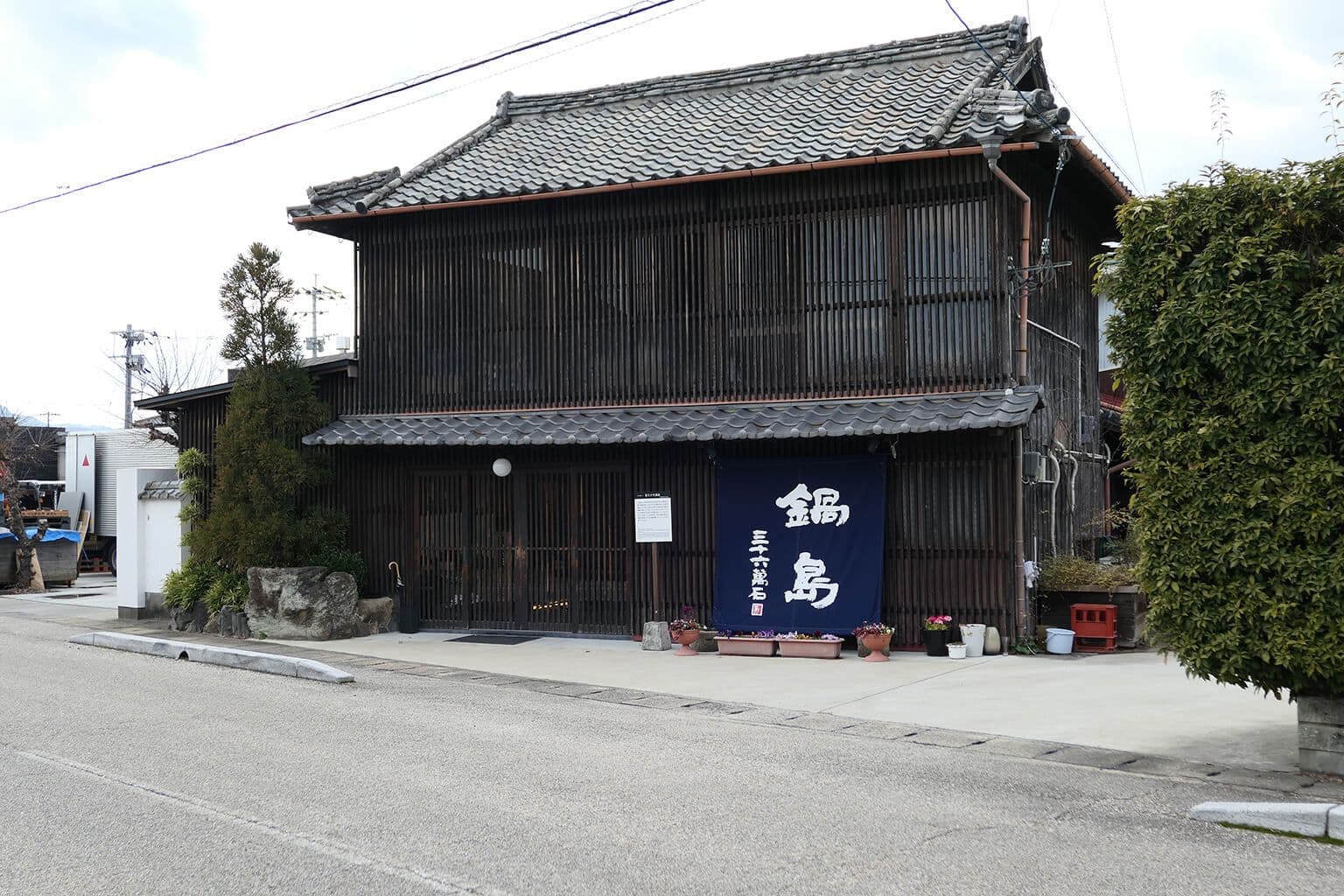 Reasons to visit
Here are my top reasons to visit a sake brewery, some resources to start planning and some personal recommendations on where to go for the undecided.
Reason 1: Craftsmanship
Premium sake is made with a high degree of skill and care. Knowing this is one thing, but seeing the process at work is humbling to behold, and deepens one's appreciation for the people who turn rice, water, yeast and koji into delicious sake.
Many "toji," or master brewers, will insist that they are still perfecting their craft even after decades of brewing. They often oversee crucial parts of the brewing process, such as "shinseki" (rice soaking) with intense focus and a stopwatch in hand.
Reason 2: Architecture and experience
Making your way through a sakagura is a sensory journey, from the warm, comforting scent of steaming rice rising to the rafters, to the inviting nutty notes creeping from the koji room, and the ever-changing subtle aromas of the fermenting sake. Whoever said "There's nothing like the smell of baked bread," never made it to a sake brewery!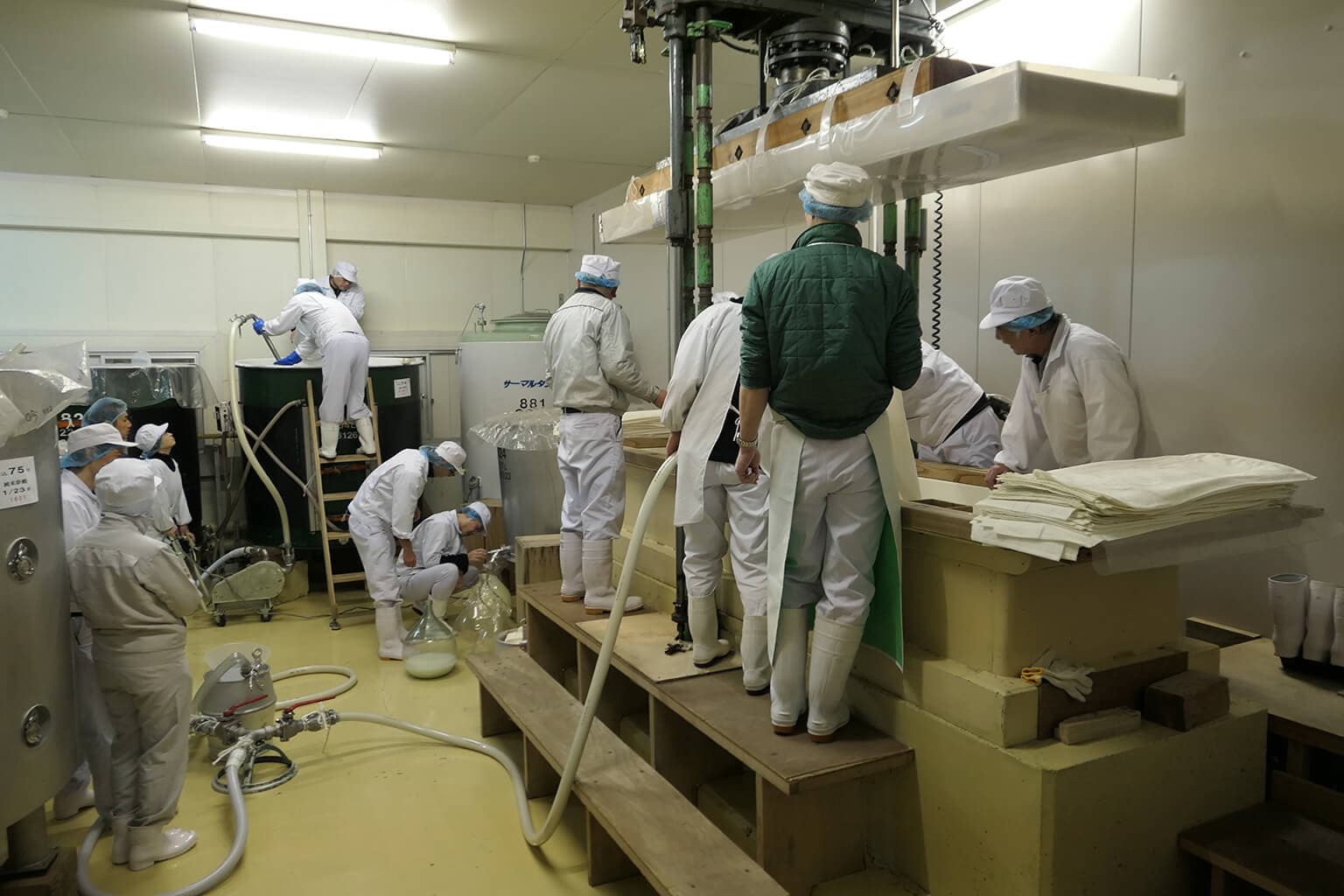 Visually, the traditional architecture adds another dimension to the experience. Many breweries still use centuries-old buildings featuring traditional construction techniques. In the Saijo brewing district of Hiroshima, "namako kabe," an Edo-era textured pattern of blue and white plaster, skirts the lower sections of the exterior walls of many sakagura. Inside some older breweries, bare wooden beams are bound with intricate joinery forming an arch above the tall tanks of fermenting sake. After a few sips in the tasting room, you may feel as if you have traveled back in time!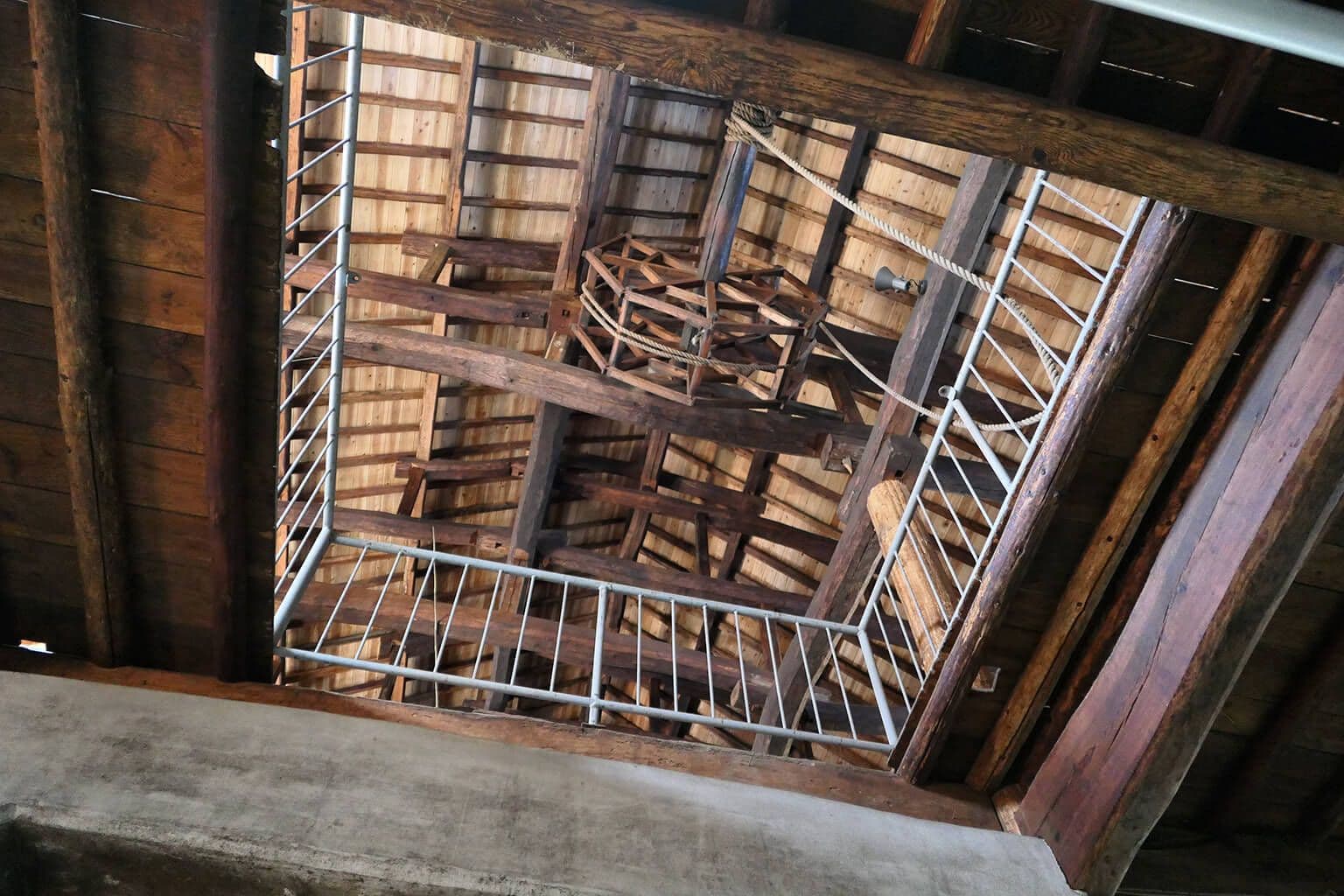 Reason 3: Japan-only sake
Craft beer fans know that a brewery visit gives you access to brews that might not travel outside the local neighborhood. The brews at the two extremes of the sake spectrum — bold and rich "koshu" (aged sake) with its amber hues; and fresh, bright and effervescent "nama" (unpasteurized) sake — tend to be more readily available at the brewery, often served by the very people who make it. Fill up that suitcase for the return trip!
Finding a brewery to visit and making an appointment
Sake breweries are production centers first. Understandably, some don't accept visitors. Some have a tasting room and shop, but some might not. Some offer complete tours and tastings for free. Others charge a small fee for the experience. With this in mind, it is highly recommended that you plan ahead using the resources below and make reservations where required.
Independent travelers can begin planning a trip through the Sakagura Tourism website, maintained by the Japan Sake and Shochu Makers Association. Breweries all around Japan are listed in English and are searchable by region and by name. Particularly helpful is the "Tour Available" icon that tells you whether or not you can expect a tour of the facilities and if there is a charge for the tour. Also helpful, the site indicates if there is English spoken at the brewery.
Guided sake tours
For travelers with no Japanese language skills or who desire a more curated experience, there are tour companies that arrange and guide you on tours of breweries as well.
Kyoto Insider Sake Experience offers a variety of tours and tastings in and around Kyoto.
Saketours.com offers multi-day, all-inclusive and immersive package tours incorporating brewery visits with gourmet meals and special access to regional food producers and artisans. It is run by well-respected and knowledgeable sake industry professionals who focus on memorable and under-the-radar sake and cultural experiences.
And finally, for travelers who wish for some guidance but may want to explore at their own pace, I recommend Jim Stewart's Japan: Sake Breweries of Tokyo, Kyoto and Kobe. This book has general travel advice, history and background on breweries, and hand-drawn maps to get to you from train station to brewery. The author also has recommendations for restaurants and sake shops nearby.
What to expect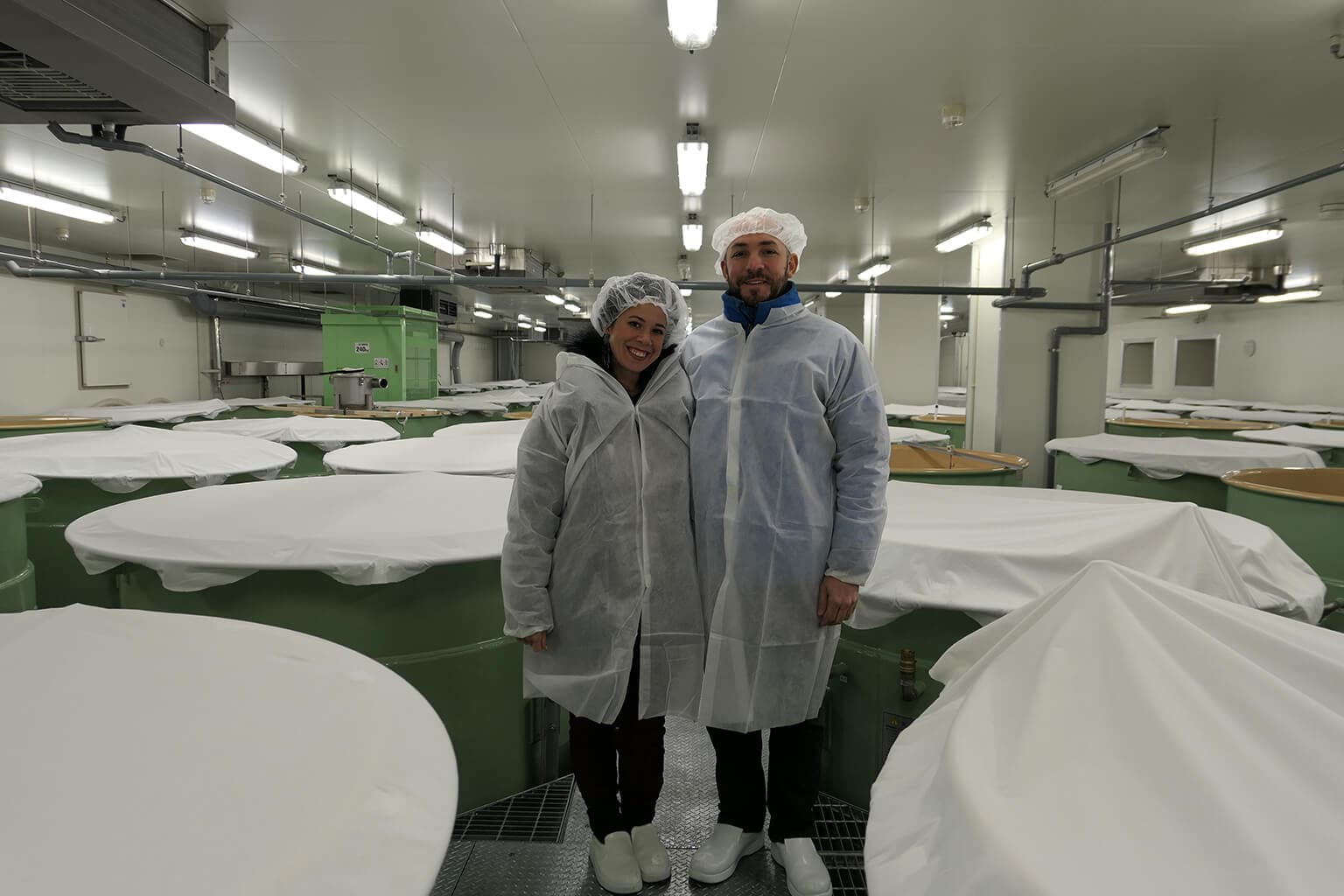 When the day of your visit finally arrives, there are a few things to keep in mind:
Dress warmly in winter. Bring an extra layer in summer. Sake ferments at low temperatures and breweries are not heated.
To avoid microbial contamination, brewers often ask that visitors do not eat natto (fermented soybeans) or yogurt prior to their visit, or wear perfume or cologne.
Always ask before taking photos of any brewery operations or staff.
10 recommended brewery visits
Here are 10 recommended breweries to visit that offer fun, educational and unique experiences.
Ishikawa Brewery (Tokyo)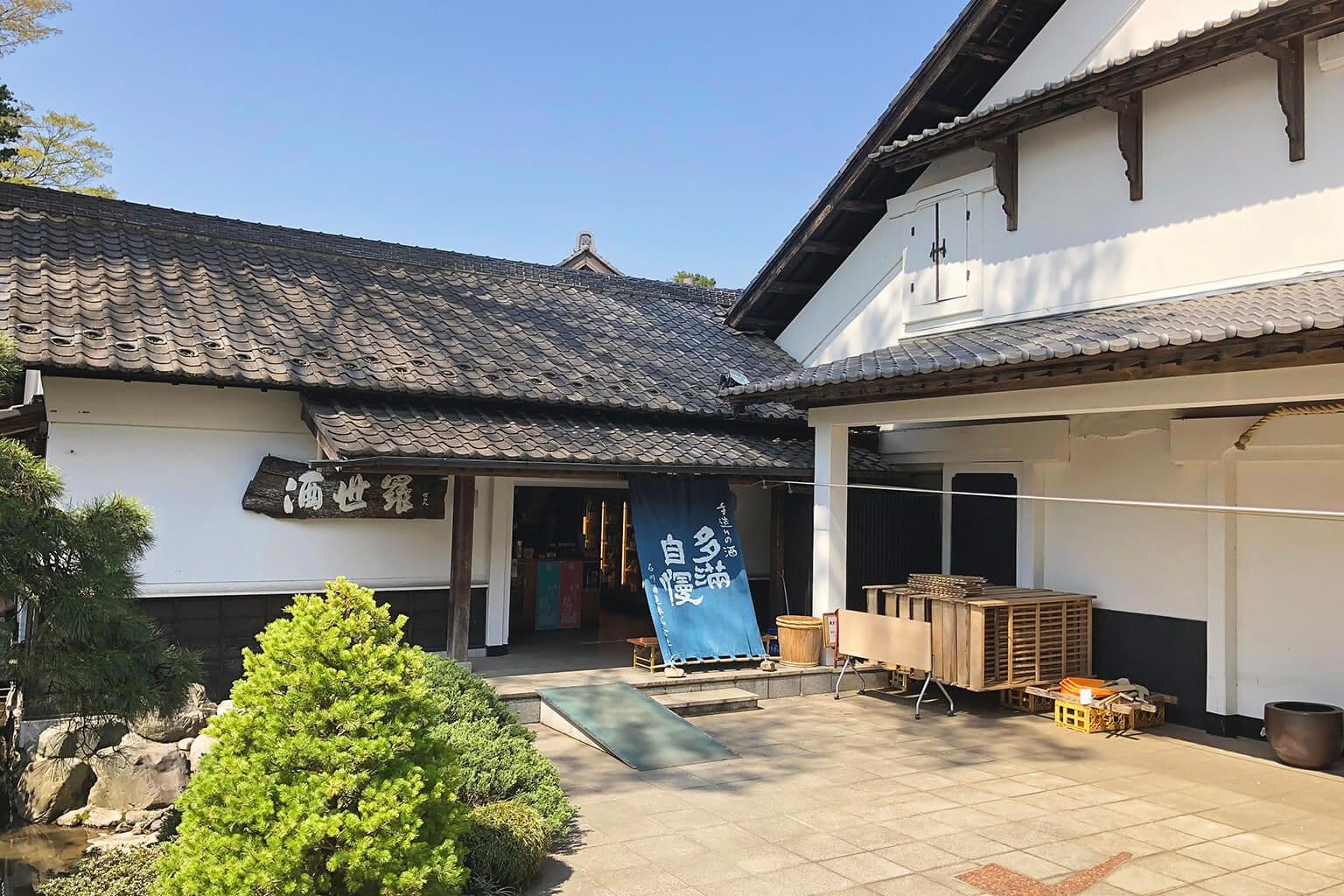 Off the beaten path and about 40 minutes from Shinjuku by train, this brewery has traditional architecture and an adjoining restaurant as well as a garden in which to enjoy some sake. Brewing sake since 1863, they welcome guests to tour year round and the website makes it easy to arrange a visit.
Related post: Sake-Tasting Tour at Ishikawa Brewing Company, Tokyo by Hayataro Sakitsu
Gekkeikan Okura Sake Museum (Kyoto)
This is a must-see destination for any sake lover visiting Kyoto. Gekkeikan is home to a museum showcasing the history of sake brewing and culture in Fushimi, with an impressive collection of older sake brewing equipment. The best part is that no reservations are required for small parties to visit.
Gekkeikan Okura Sake Museum (Kyoto)
Fujioka Brewing Company (Kyoto)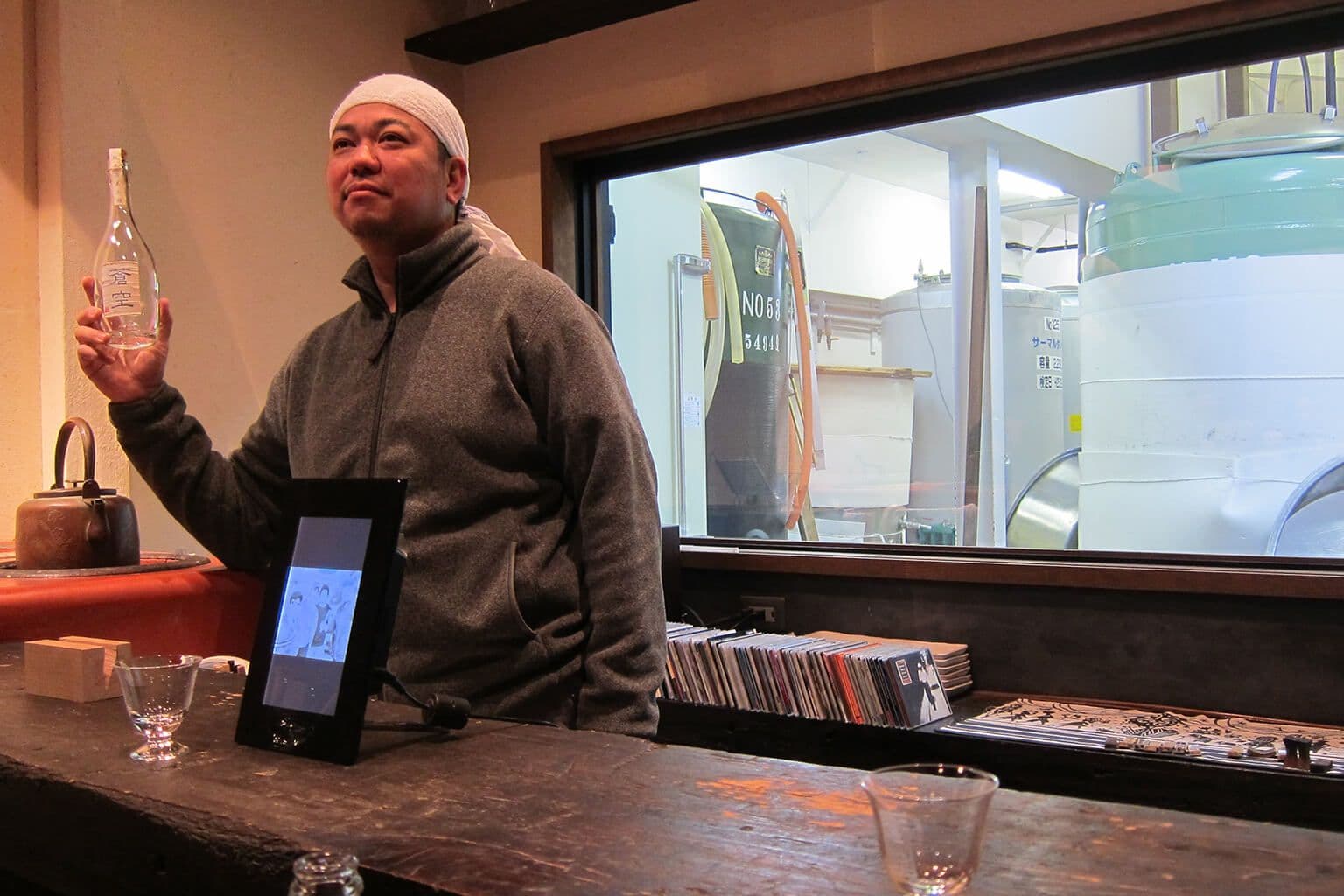 Fifth-generation owner and head brewer Masaaki Fujioka is on a relentless pursuit to source the best ingredients to brew his sake under the Sookuu label. He reopened his family brewery after a seven-year closure and brews exquisite sake from rice he himself grows. This small brewery has its own sake bar called Sake Bar EN where you can have the memorable experience of sipping the sake as you watch it being made!
Fujioka Brewing Company (Kyoto)
Daimon Brewing Company (Osaka)
If you find yourself in Osaka, you must visit Daimon, makers of one of my favorite nigori sake. The centuries-old house and garden that adjoin the brewery set the mood as you enter Daimon Brewing Company. Tour the brewery, taste their versatile and impeccable sake, then enjoy a farm-to-table meal featuring local cuisine under the exposed wooden beam roof at the upstairs restaurant, Mukune Tei. Special English language tours are available.
Daimon Brewing Company (Osaka)
Izumibashi Brewing Company (Kanagawa)
While I have never visited this brewery personally, it is at the top of my list to visit because they grow their own rice. Izumibashi is a must for anyone who wants to see sake making from field to bottle. A visit to this brewery includes a walk through their own rice fields, sake tasting and local snacks. I can't imagine a better way to spend an afternoon!
Izumibashi Brewing Company (Kanagawa)
Kumazawa Brewing Company (Kanagawa)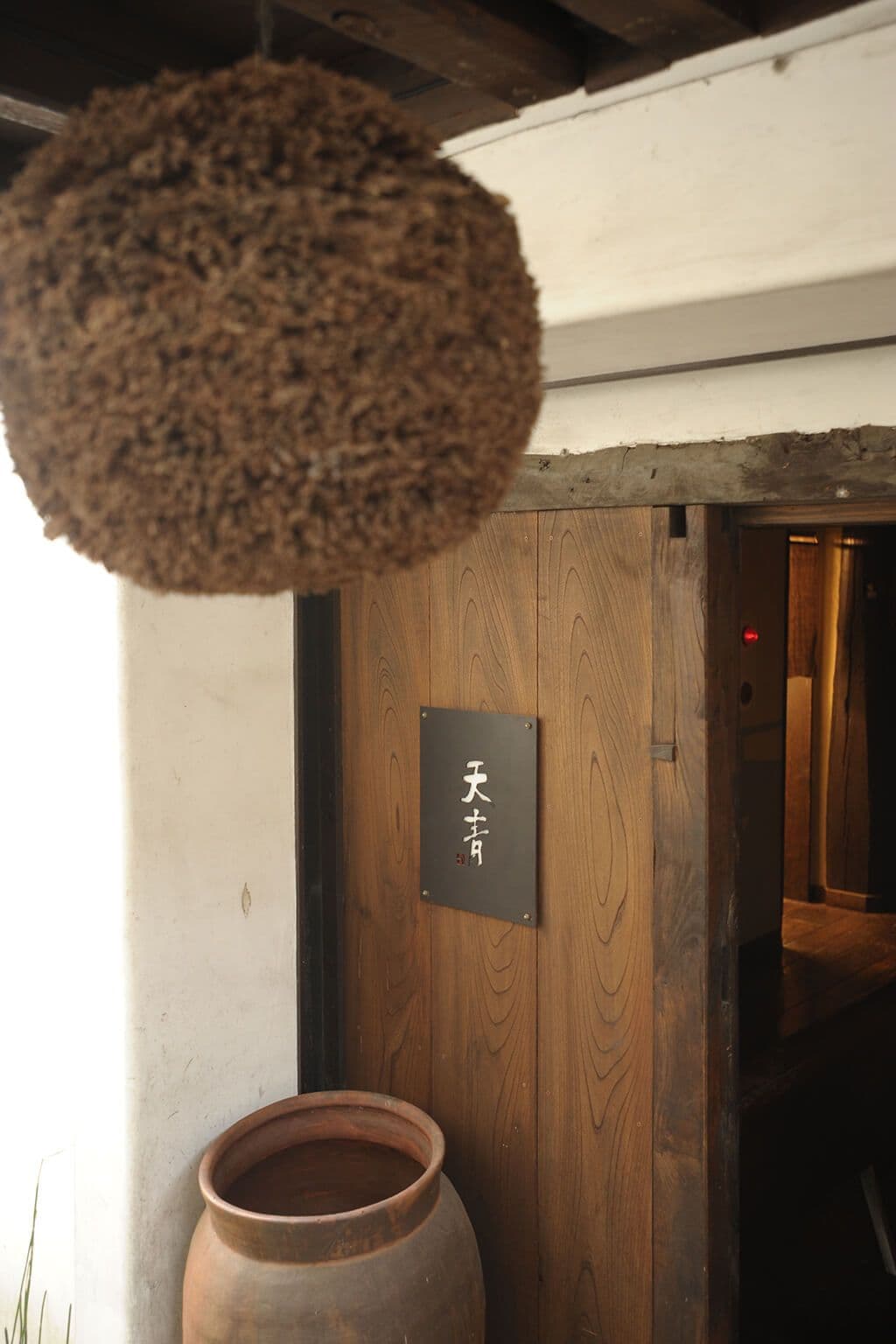 While no tour is available, Kumazawa Brewing Company is still a destination for sake lovers and foodies alike. The brewery houses two restaurants and a cafe where you can try all kinds of food paired with their sake. Make sure to try Mokichi Trattoria, where you can follow the toji's recommendation and pair their sake with pizza! Not only do they make delicious sake with a gentle minerality, they also brew craft beer. Visitors can also try their sake brewed with local rice from Chigasaki and proprietary yeast. Shop Kumazawa sake at Tippsy and read our exclusive interview with their toji about the brewery's Tensei series.
Kumazawa Brewing Company (Kanagawa)
Choryo Brewing Company (Nara)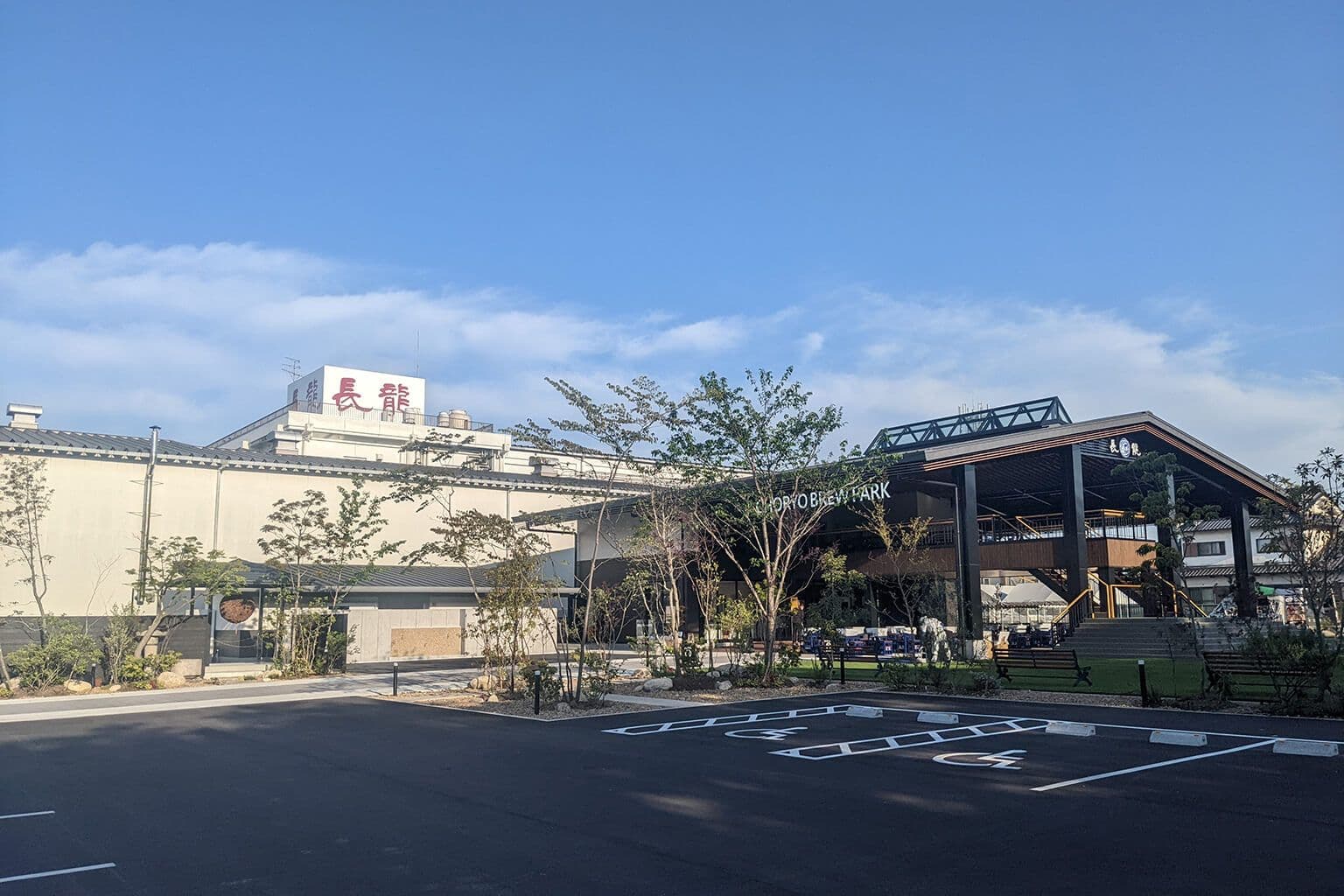 Nara prefecture is perhaps more intricately linked to the history of sake brewing than any other place in Japan, so if you're in Nara, why not visit a sake brewery? Choryo Brewing Company is passionate about their process, but still offers visitors a casual experience. Their recently opened Brew Park combines two of my favorite things: sake and nature. Enjoy their sake and beer in the open air while munching on food from a visiting food truck. If you visit during the spring, you'll be able to bask in the cherry blossoms in the park as well. Shop Choryo sake at Tippsy and read our exclusive interview with their sales manager about "taru sake" (sake stored in wooden vats).
Suehiro Brewing Company (Fukushima)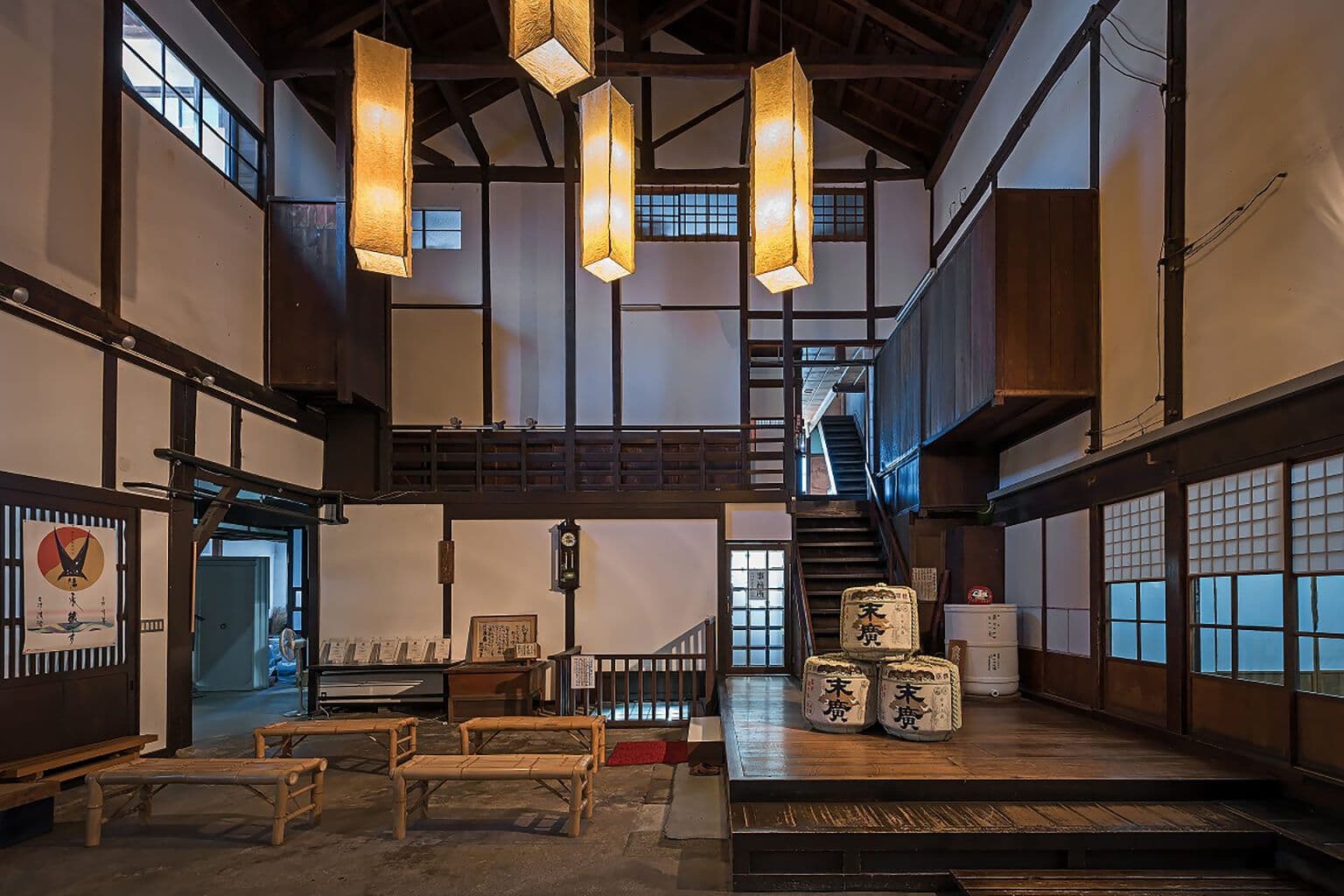 Visitors to Fukushima prefecture in search of sake should consider a stop at Suehiro Brewing Company, which was voted "the most fun sake brewery to visit" by one of Japan's well-known newspapers. The grounds feature the original structure built in 1873 — constructed without a single nail — which remains unaltered to this day. Subject to pandemic restrictions, visitors may be able to take part in a free tasting upon their visit. Please contact the brewery before visiting to confirm. Shop Suehiro sake at Tippsy and read about the brewery's philosophy in our exclusive interview with their brewery president.
Suehiro Brewing Company (Fukushima)
Suigei Brewing Company (Kochi)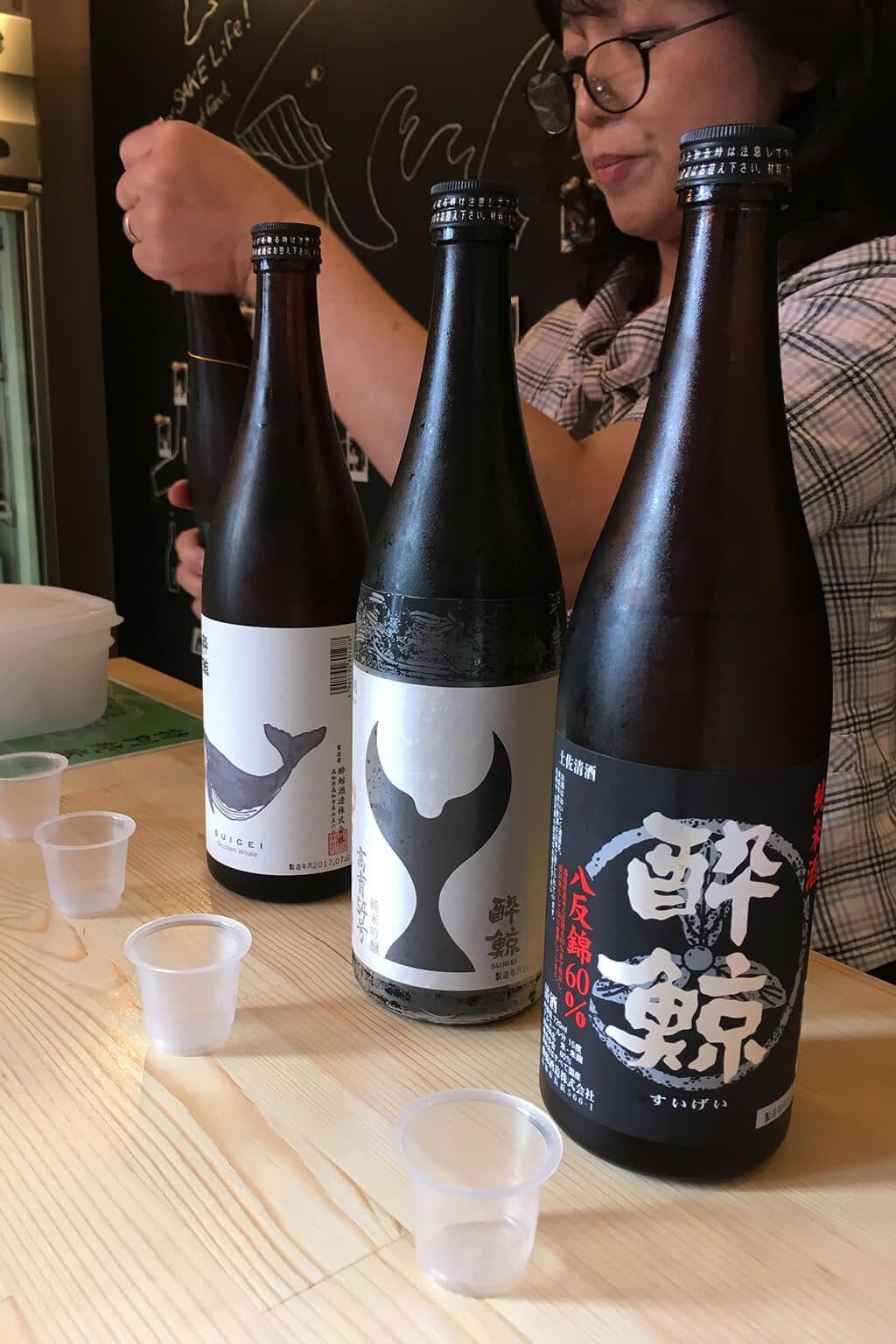 In 2018, Suigei Brewing Company opened their new, high-end brewing facility to welcome sake lovers from around the world. Although currently on pause, the brewery hopes to resume tours and tasting sessions at their sleek new production facility under their motto, "Enjoy sake life." Start your day by sampling their elegant daiginjo collection before heading out for a night on the town to enjoy more Suigei sake with the local delicacy of katsuo tataki (seared and seasoned skipjack tuna). Shop Suigei sake at Tippsy and watch our tasting video for Suigei "Tokubetsu Junmai."
Suigei Brewing Company (Kochi)
Kobe Shushinkan (Hyogo)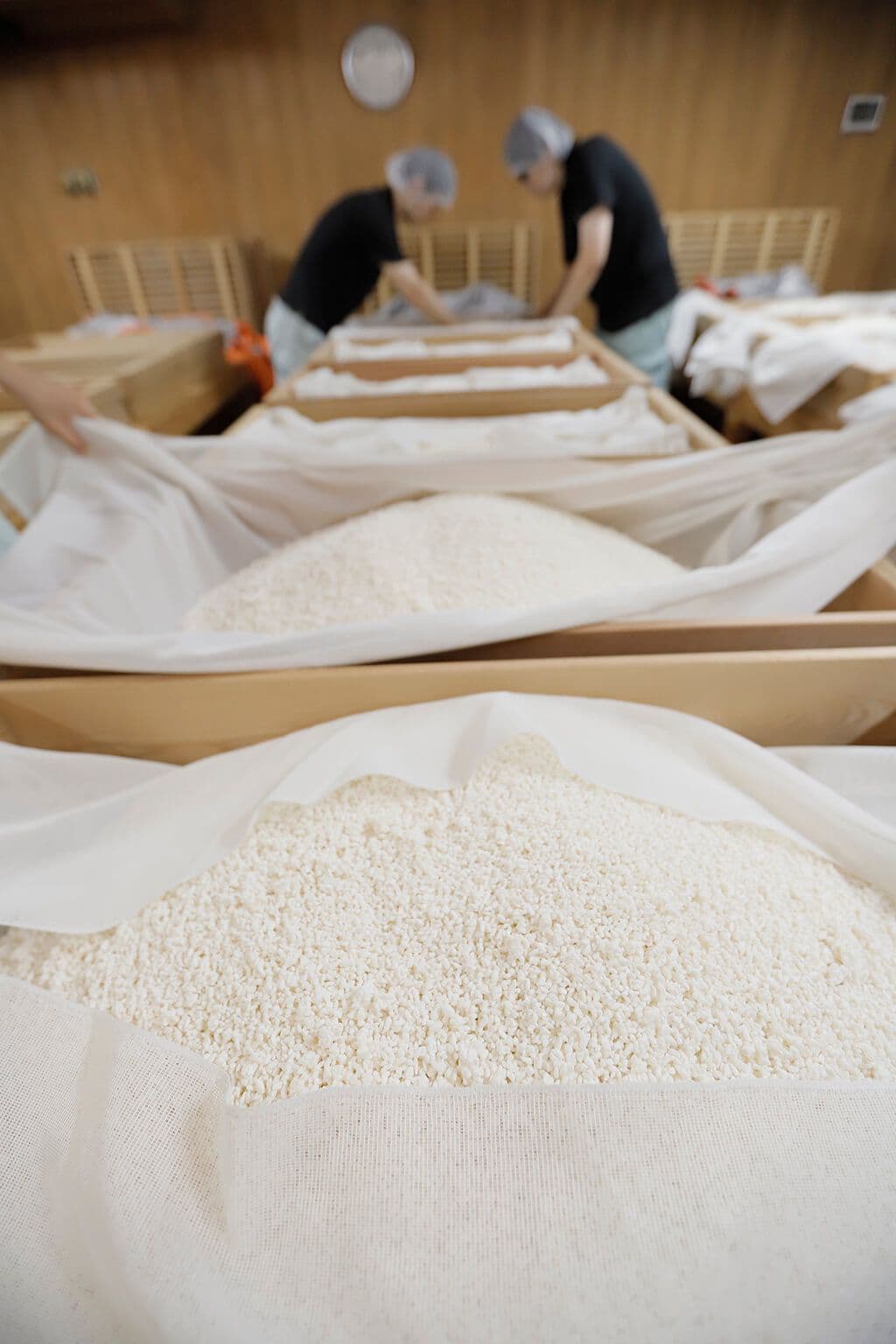 Kobe Shushinkan offers multilingual resources to visitors who take a brewery tour, including videos and leaflets in English. Reservations are required, but the experience is worth it. You will be able to tour the production facility and finish with a sake tasting free of charge. More sake is brewed in this historic part of Kobe than anywhere else in Japan. If you're passing through, this place is a must-see. Shop Kobe Shushinkan sake at Tippsy and watch our tasting video for Fukuju "Blue."
Deepen your understanding of sake
Regardless of which brewery you choose to visit, you are sure to have an experience that stays with you whenever and wherever you raise a glass of sake. It will surely deepen your appreciation for the best beverage in the world.