Where: 157 Ludlow Street, New York, NY 10002
Hours: 5 p.m. to 10 p.m. (Sun-Thu), 5 p.m. to 11 p.m. (Fri and Sat)
Walk into SakaMai and you'll immediately be met with an air of class. The mood lighting, exposed brick walls and dark brown color scheme contribute to this feeling, but above all, it's the exceptionally well-mannered and professional staff that create the experience. When my friend and I arrive, General Manager Ken Chino graciously leads us into a smaller salon in the back for a more private chat, meal and sake tasting, where the certified sake sommelier reveals how the food, the sake and the community have made SakaMai one of the best sake bars in New York City.
"One of the big breakthroughs is that we began to offer the wagyu katsu sandwich," Chino says, "which was wildly popular for a couple years leading up to the pandemic. I think people are excited about luxury brands — especially in New York. We had always offered very luxurious items like uni or foie gras, but when we started selling the wagyu katsu sando, there was, like, an overnight buzz."
Octopus, oysters and sea urchin are among the other exquisite dishes offered on the menu conceptualized by Chef Takanori Akiyama. My companion orders these and I, being a vegetarian, enjoy some flash-fried shishito peppers, as well as grilled broccolini topped with a poached egg and panko crumbs. Our accommodating and knowledgeable host pours a variety of different sake meant to pair perfectly with our respective plates.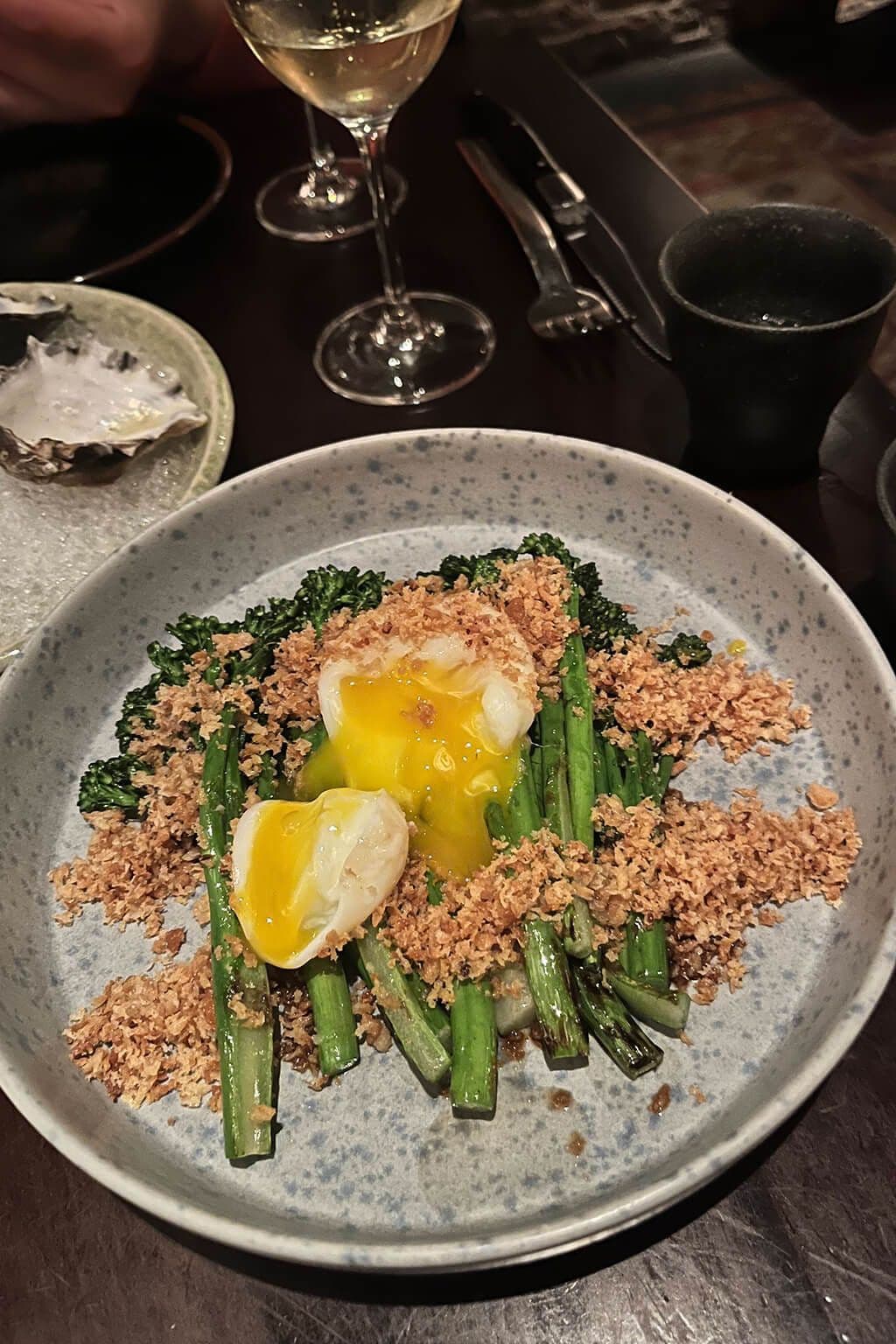 "Sake has always been at the core of what we want to do here," Chino states. "I think people underestimate the breadth that it has. I think people are used to cheaper sake that are warm, served free with California rolls, but there's a lot more to it. What I've found helpful is finding sake that are gateway sake that will help open people's eyes up to what sake can offer — especially white wine fans. I really like the Dewazakura 'Oka' Cherry Bouquet for people that like white wine. If somebody's really brand new to premium sake, I really like to start them with Hakkaisan 'Junmai Daiginjo.' It's really beautifully balanced, very elegant, and shows, I think, how nuanced sake can be."
SakaMai is welcoming to first-timers who are looking to learn, but the drink menu also doesn't shy away from richer offerings such as junmai, yamahai and "koshu" (aged sake). (Chino himself is a fan of kimoto.) The restaurant and bar also has real respect from the city's community of sake connoisseurs who visit frequently, often for the Soul of Sake happy hour that occurs on select Mondays. (Contact the restaurant for information on upcoming Soul of Sake events.)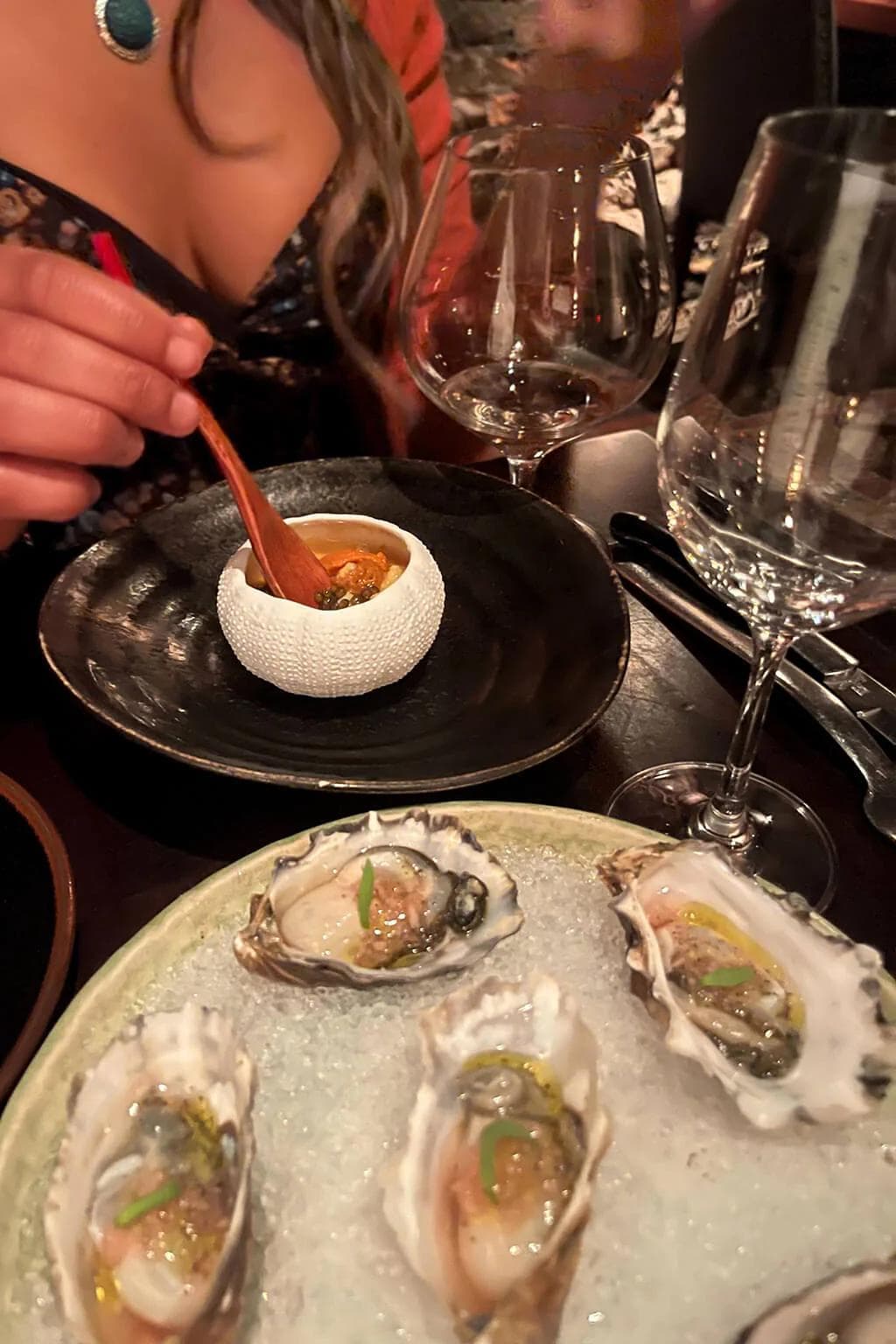 "For the Soul of Sake events, we get a lot of industry luminaries. Beyond 'kikisake-shi' you can become a sake samurai. It's so nice to have so many industry heavyweights in one room. Those are nights, maybe, that can be a little intimidating to sake first-timers. But Jessica [Joly] is great," he says of the inaugural Miss Sake USA, who also works at other sake bars in the city. "She makes things really accessible, makes things really fun; she brings a really great energy to what she does. Her enthusiasm is contagious."
That, I've found, is what makes the sake world so much fun to be part of — everyone in it loves it! And that genuine passion is palpable here. So whether you're seeking haute cuisine, a diverse sake list, a sophisticated atmosphere or some enlightenment from sake experts, you'll find it all downtown at SakaMai.