On October 17, 2020, nine sake experts gathered at the Hawaii Convention Center to judge 502 sake submitted from Japan, the United States and Mexico for the 20th annual U.S. National Sake Appraisal. Judging, which happens over three days, is separated into two tastings. In the first tasting (what they call isshin 一審,)sake is judged on aroma, taste and balance, with an overall impression score of one through five.
The scores from all the judges are tallied and about the top 50% of the sake proceeds to the second tasting (nishin 二審). Nishin has a score range of one through three, and it is from the nishin tasting scores that the gold and silver medal winning sake is determined. This process, along with the evaluation forms, were developed with the help of officials from the Japan National Research Institute of Brewing (NRIB). In 2001, sake awareness in the U.S. was in its infancy. So the primary purpose of the U.S. National Sake Appraisal was to set criteria for evaluating sake outside of Japan and to provide training and experience for future U.S. judges.
There are four categories in this appraisal.

From each category, the product with the highest scores receive the Grand Prix prize, and next two highest scores receive the Second Grand Prix prize. They also have a Kimoto/Yamahai Special prize for each category, and the brewery with the most number of cumulative awards over the 20 years is given their Emerald Award.
Why do we pay attention to the U.S. National Sake Appraisal?
Yes, there are other sake appraisals we sake geeks try to keep an eye on, such as numerous awards in Japan starting with the Annual Japan Sake Awards (全国新酒鑑評会) and Sake Competition, and many more. My personal favorites that I look out for are The Fine Sake Award (why do they call it that? In Japanese it translates to "sake that is delicious in a wine glass"), and Kansake Award for warm sake. Outside of Japan, you definitely can't ignore the International Wine Challenge based in London, Kura Master based in Paris, Decanter World Wine Awards and Monde Selection, to name a few. Other wine awards with sake categories in the U.S. are Texsom International Wine Awards, San Francisco International Wine Competition and LA International Wine Competition. Sake Competition, LA International Wine Competition and San Francisco International Wine Awards started a category for sake brewed outside of Japan in recent years, which are worthy of note as well.
So why pay attention to the U.S. National Sake Appraisal amongst all the sake awards that are out there? Here are a few things that come to mind:
It has a 20-year history and is the only appraisal in America focused only on sake. In all the other competitions in the U.S., sake is a category that is included in a wine competition.
Their judging criteria were developed with guidance from NRIB (National Research Institute of Brewing). These criteria are different from those used to judge wine.
If the majority of judges are from Japan, why even hold it in Hawaii? Have you noticed how sake shipped to the U.S. tastes different from sake you taste in Japan? It's actually very important that the sake is being judged on U.S. soil and evaluated in the condition it is in after being shipped to the U.S.
Two days before the judging begins the glucose content of each entry is measured. At the judging, entries are arranged from lowest glucose content (sweetness) to highest. This process facilitates a fairer judging as low-glucose entries are not overpowered by a high-glucose entry tasted previously.
Just like anything with sake—the U.S. National Sake Appraisal started with a story of friendship, too. Their webpage to this day is dedicated to Mr. Takao Nihei, who I can only imagine lit up people's hearts with his passion for sake.
Speaking of bringing people together, check out Joy of Sake where all sake submitted to the appraisal is enjoyed. The Joy of Sake has become a mecca of gathering for sake lovers not only in Honolulu but also in NYC, London and Tokyo. Let's hope we can safely enjoy sake again with thousands of others, which Joy of Sake has succeeded in doing.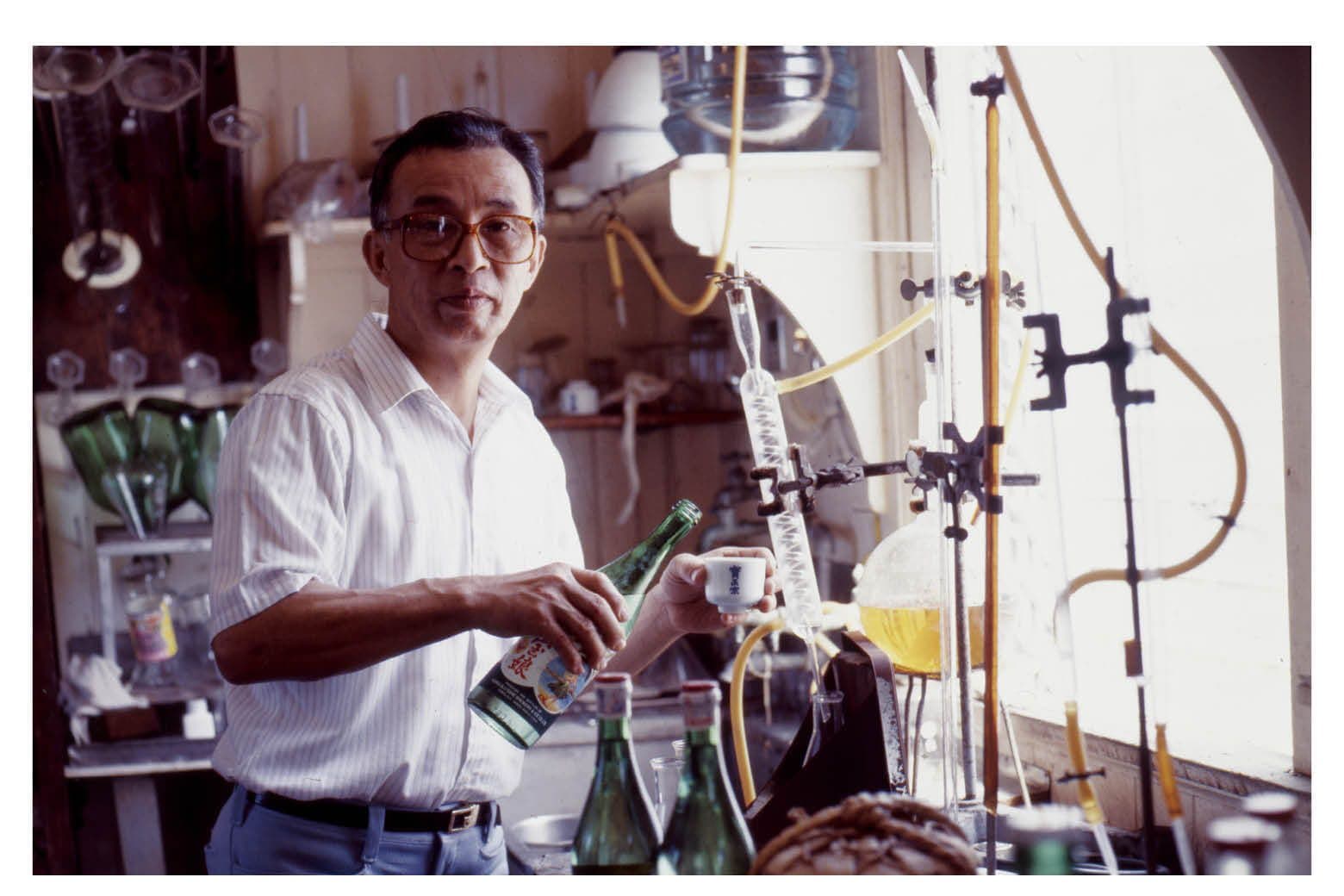 Gold medal winners from 2020 we carry at Tippsy
Choosing a select number of gold medal-winning products for this article is an agonizing task. There's so much you can read into from the list of winning products, I feel there's really no fair way to prioritize. The list of it is that all entries—over 500 of them, regardless of whether they received gold, silver or none—deserve attention because it shows the brewery's high regard for the judging at the U.S. National Sake Appraisal and the hopes and aspirations of getting accepted outside of their comfort zone. To me that 志 "kokorozashi" (strong standing will) is what is represented and should be respected.
That said, below are some gold medal winners from the 2020 U.S. National Sake Appraisal, currently carried by Tippsy.
Dassai "23"
Gold medal, Daiginjo A category
The world-renowned Dassai series perhaps doesn't need much explanation for sake lovers like us. From the time Asahi Shuzo Company started focusing on brewing only premium junmai daiginjo, they have won so many accolades, have been enjoyed at the White House, have collaborated with Joel Rubuchon to open their storefront in Paris, and they continue to lead the industry in their quintessential fruity floral daiginjo type sake.
One thing I'm always reminded of as we foster a relationship with this world renowned brewery, is that the accolades year after year are not without constant effort. I was delighted to find out that starting with their October 2020 batch, they've updated their recipe to be even more fragrant. So I look forward to trying their staples again, anytime I have the chance. Make sure to check out our previous post by Mimi for the video message, and the interview.
Born "Nihon no Tsubasa"
Gold medal, Daiginjo A category
Have you discovered the Born series? Kosher certified, using Yamadanishiki sake rice (known as the "king" of sake rice), they are no stranger to accolades by any means. Known as being the brewery that services the Imperial Court, they have consistently won accolades in the U.S., Europe and Asia, in addition to Japan. How they manage their price point for the masses is impressive, too.
As a side note
Born wins Grand Prix (highest mark) within the Junmai Category this year, which again reminds me that the sake industry is evolving every year. Makers of Born werefocused strictly on making the junmai daiginjo category for quite some time, so this departure, with a Grand Prix prize brings up a lot of curious questions for me. To begin with, I'd love to know what their junmai tastes like as it's definitely a new product on the market in Japan.
Okunomatsu "Ihei"
Gold Medal, Daiginjo A category
Okunomatsu Brewing Company founded in 1716 comes from Fukushima Prefecture, the prefecture known for consistently winning the most number of medals within Japan. There is a famous recipe known as YK3 used for a lot of competition sake, and this seems to use a recipe based on this, using Yamadanishiki rice, 35% RPR and K standing for Association No. 9 yeast, although yeast is a vast evolving topic in sake brewing and I can't say for sure this product is using No. 9 yeast (my guess would be probably not). It does also use another method famous for competition-grade sake which is the Shizuku method for pressing the sake, which is a gentle, small batch method of separating the sake lees (fermented rice mash) with the liquid (the clear sake we enjoy). Tippsy is lucky to carry this limited production, competition-grade sake, so enjoy while it's available!
Hatsumago "Junmai Daiginjo"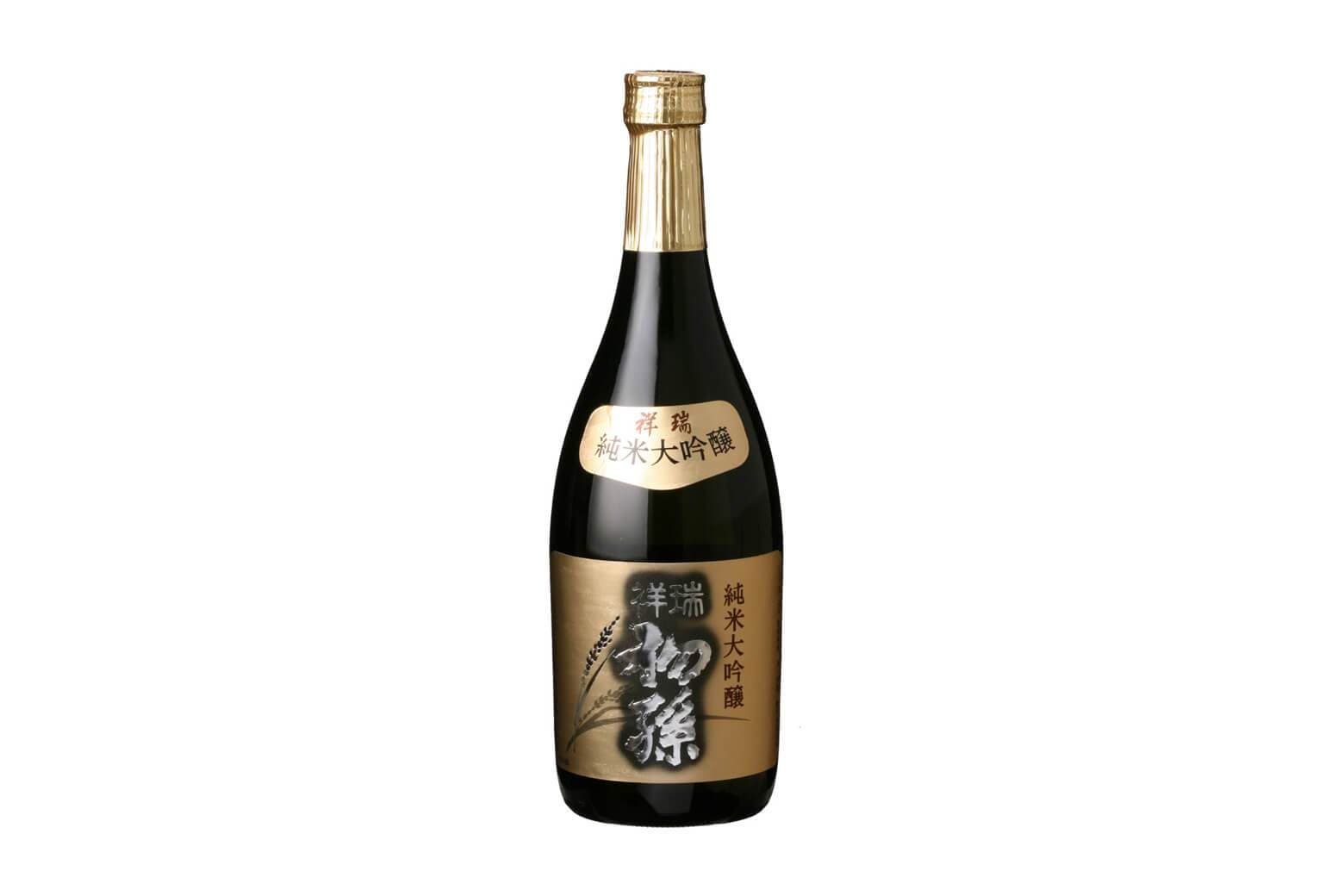 Gold Medal, Daiginjo A category
Many sake lovers are probably familiar with the green bottle junmai version from this famous sake maker in the northern part of Japan, in Yamagata Prefecture. Yamagata Prefecture is known as the "Ginjo Kingdom," with makers there who have developed expertise in the low-temperature fermentation and clean yet delicate, tropical brew. Treat yourself to this premium sake with smack-in-your-face pineapple juiciness.
Yamagata Prefecture was the first prefecture to obtain Geographical Indication (like Champagne, Scotch Whisky where the craft is protected) in December 2016. "Hatsumago" means "first grandchild," and this brand is very famous in Japan but not many people think to try this award-winning brew. We dare you to try this competition winner which might change your impression on this very famous brand.
Mizubasho "Junmai Daiginjo"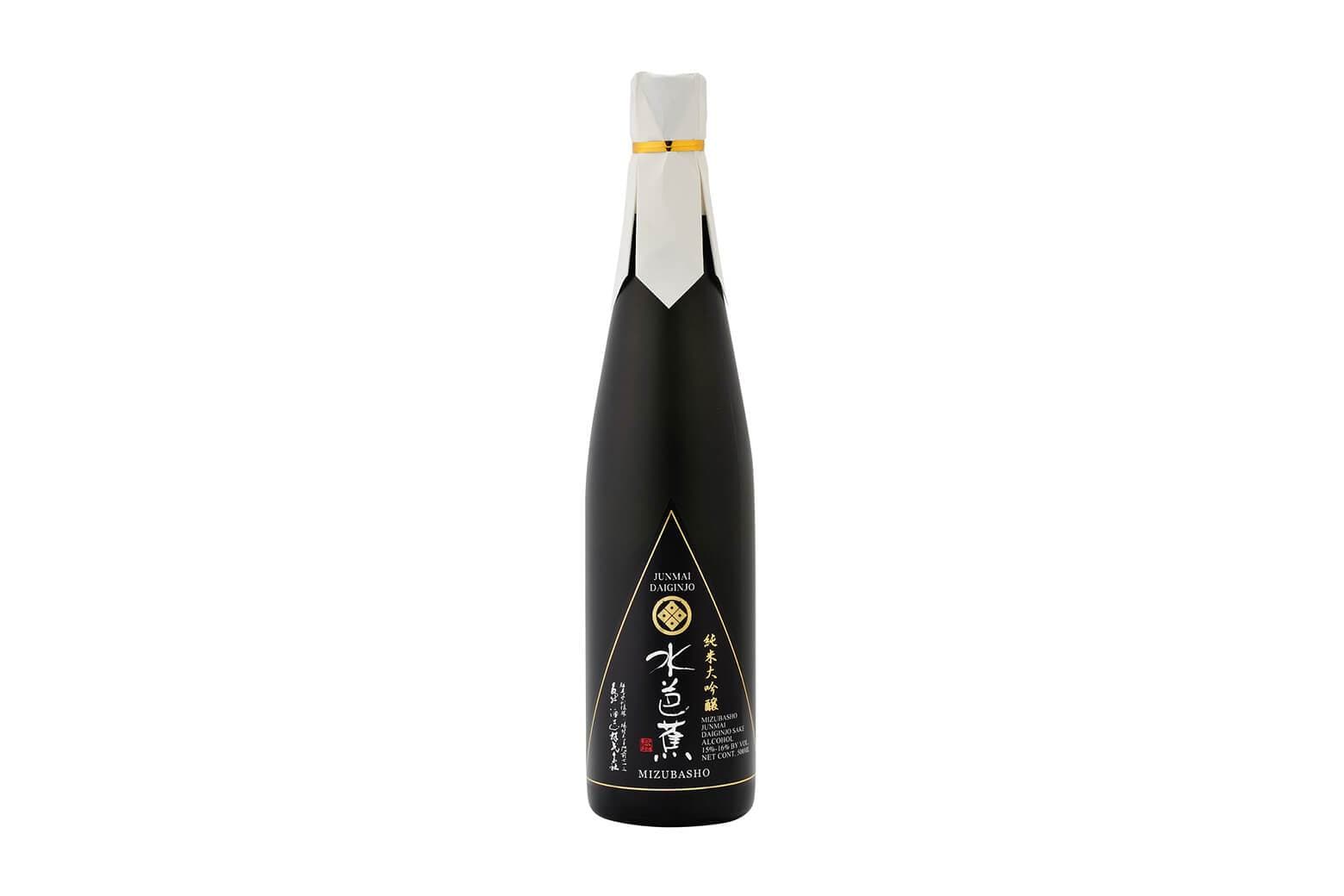 Gold Medal, Daiginjo B category
I honestly am amazed at the price we are able to get our hands on these award-winning creations straight from Japan. Gunma Prefecture where Mizubasho is made is actually not too far from Tokyo, famous for their hot springs, history and nature within the mountainous terrain. Nagai president is very interested in and well-versed in wine as well, has interned in the Champagne region while developing his own recipe for their Awa Sparkling, and is the president of Japan Awasake Association. This award-winning junmai daiginjo is not a sparkling sake, however, it is an obvious answer to an elegant daiginjo to enjoy, perhaps in a wine glass. A brand that is sure to please palates from all generations.
Yuki no Bosha "Old Cabin"
Kimoto/Yamahai Special Award, Junmai category
When I think of Yuki no Bosha brand from Akita Prefecture, I think of their ginjo "Cabin in the Snow" with a floral nose and clean, elegant palate. This one called "Old Cabin" is a yamahai junmai which means they use a longer fermentation seed process that takes much more patience, time and skill. It results in a slightly earthier, savory brew with layers of complexity. Only 10% of sake is made using the kimoto/yamahai method today, and it's achieved only by extremely skilled labor.
The master brewer Toichi Takahashi is known as a leading figure in Akita Prefecture and happens to mentor younger brewery owners / brewers called the "Next 5." As much as sake is made to provide a consistent flavor every year like champagne than like wine which is to be enjoyed by the vintage, I am constantly reminded of the ethereal existence of sake. This is one brew I must drink this year and get intimate with while the legendary brewer is still on active duty.
Shirakabegura "Junmai"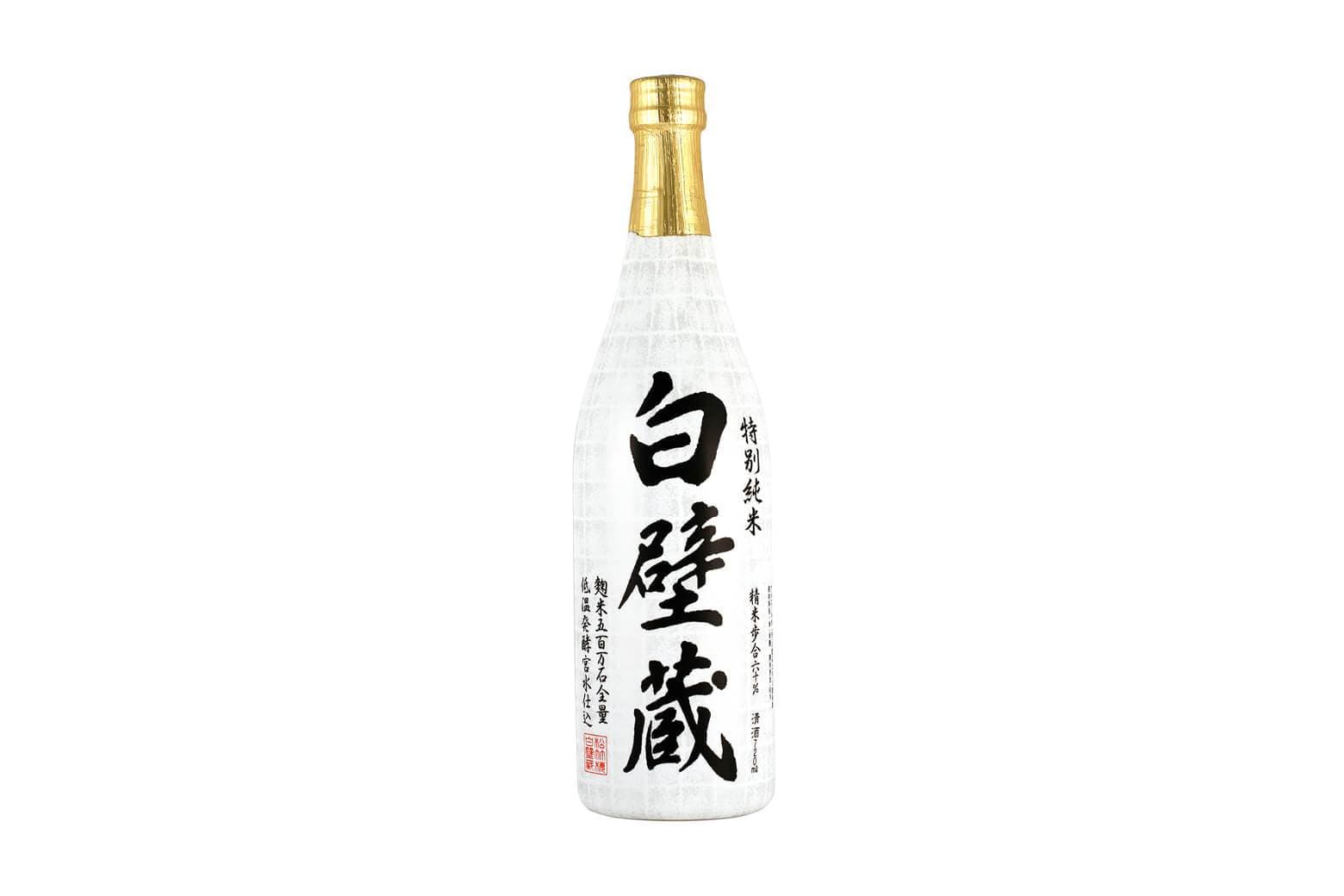 Gold Medal, Junmai category
Owned by Takara, the largest sake company in Japan, Shirakabegura Brewing Company is in Kobe, Hyogo, in Nadagogo where they've also gained Geographical Indication in recent years. They are also makers of Shirakabegura "Mio" which is a low-alcohol sparkling sake with a sensational following in Japan. Shirakabegura literally translates to white (shira) wall (kabe) brewery (gura) which is indicative of the original building with traditional brewery architecture.
The brewery was destroyed in Kobe Earthquake in 1995, and was re-built as a structurally sound multi-story building, still with white walls and keeping the handmade craft tradition. This dry sake is made with Gohyakumangoku rice known to have a nice, lean clean finish, and uses relatively harder (meaning mineral rich) Nada Region water which is famous for making solid brew from back in the Edo era. Kobe is a port city and one of the top makers of sake with historical significance, as sake made in this region was shipped to the new capital Edo (present day Tokyo) by ship. Enjoy the tradition it represents, with the price that cannot be beat for its quality.