Gourmets always talk about pairing the right alcohol with the right meal to create the ultimate tasting experience. (Like which sake to enjoy with our miso cod recipe, for instance!) It's about engaging multiple senses in ways that best compliment each other, including smell, texture and taste. Even sight finds its way into the equation when choosing how to plate a dish or which type of sake cup to use.
The one sense people tend to forget about is hearing. When you make your way to a bar or a restaurant, there is usually music playing in the background, but what about when you sip sake at home?
Whether you're chilling solo or hosting a group of friends, try these genre-based sake recommendations for the perfect sensory experience.
House/EDM: Nanbu Bijin "AWA Sparkling"
So, how do you pair sound with taste? Think about the vibes. House, EDM and techno music are lively, feel-good genres. The sake has to be equally bright and entertaining, so make it sparkling!
Nanbu Bijin "AWA Sparkling" is sweet — but not too sweet — and perfect for a celebration. Notes of pear and citrus mingle for a taste that is faintly reminiscent of cotton candy. One sip of this fun yet classy sparkling sake and you may never want to buy Champagne again!
Pop this bottle when you're ready to jump up and down to DJs such as Avicii, Tiësto or David Guetta.
Pop: Amabuki "Gin no Kurenai"
Pop music tends to be light-hearted, upbeat and fun. A sake that is light and somewhat fruity would fit the mood best. Amabuki "Gin no Kurenai" is a wonderful choice because it's delicate, clean and even has a translucent pink color that evokes the playfulness of the genre.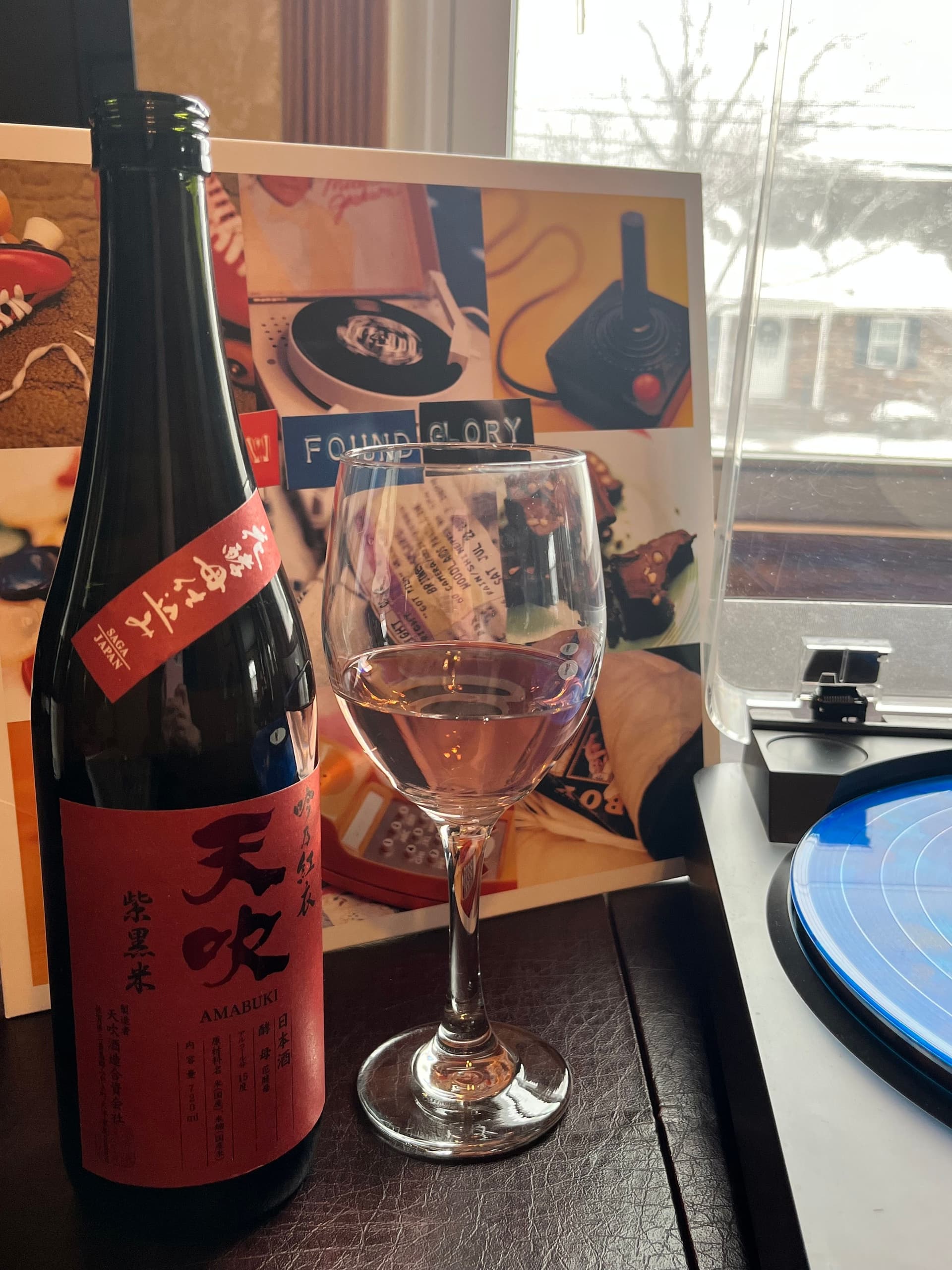 "Gin no Kurenai" is almost like a smoother, more delicate version of rosé wine. This sake has the soft aroma and taste of rose petals with a touch of grape, and while it has the slight acidity of wine, it is much easier to drink — almost thirst-quenching!
Sip this Amabuki junmai and press play on major pop hits from artists such as Lady Gaga and Katy Perry. Even spin a head-bopping pop-punk record by Blink-182 or New Found Glory to take you back to the youthful days of summer.
Rock: Kagatobi "Ex Dry"
Fans love rock music for its edginess and assertiveness. It's unruly, brazen and has a ton of fighting spirit. Look for a dry, bold sake that makes a statement, like Kagatobi "Ex Dry" from Fukumitsuya.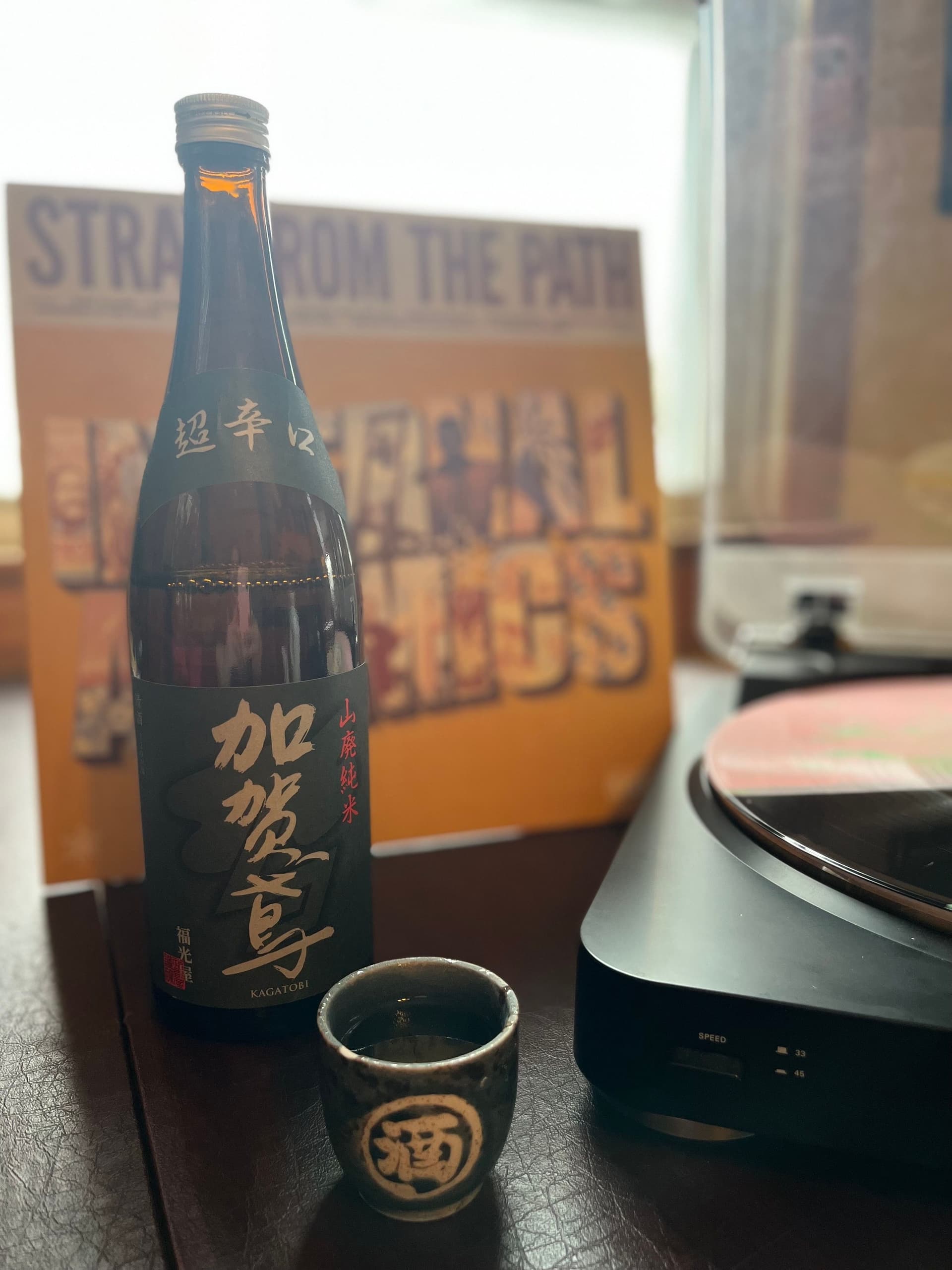 This junmai sake is named after local firefighters who developed a reputation for being tough and, admittedly, somewhat short-tempered. Their fiery nature is embodied in this savory sake that delivers a satisfying, momentary burn. Serve it warm to put some extra fire in your belly!
Pair the bold spirit of this sake with acts like Rage Against The Machine, Avenged Sevenfold, The Offspring and more. (You could also just head straight for the Foo Fighters sake by Tatenokawa Brewing Company.)
R&B: Matsu no Midori "Junmai Daiginjo"
R&B is hip-hop's smoother, more sensual and soulful cousin. An ideal sake match would be one that shares these characteristics, so dim the lights and take a drink of Matsu no Midori "Junmai Daiginjo."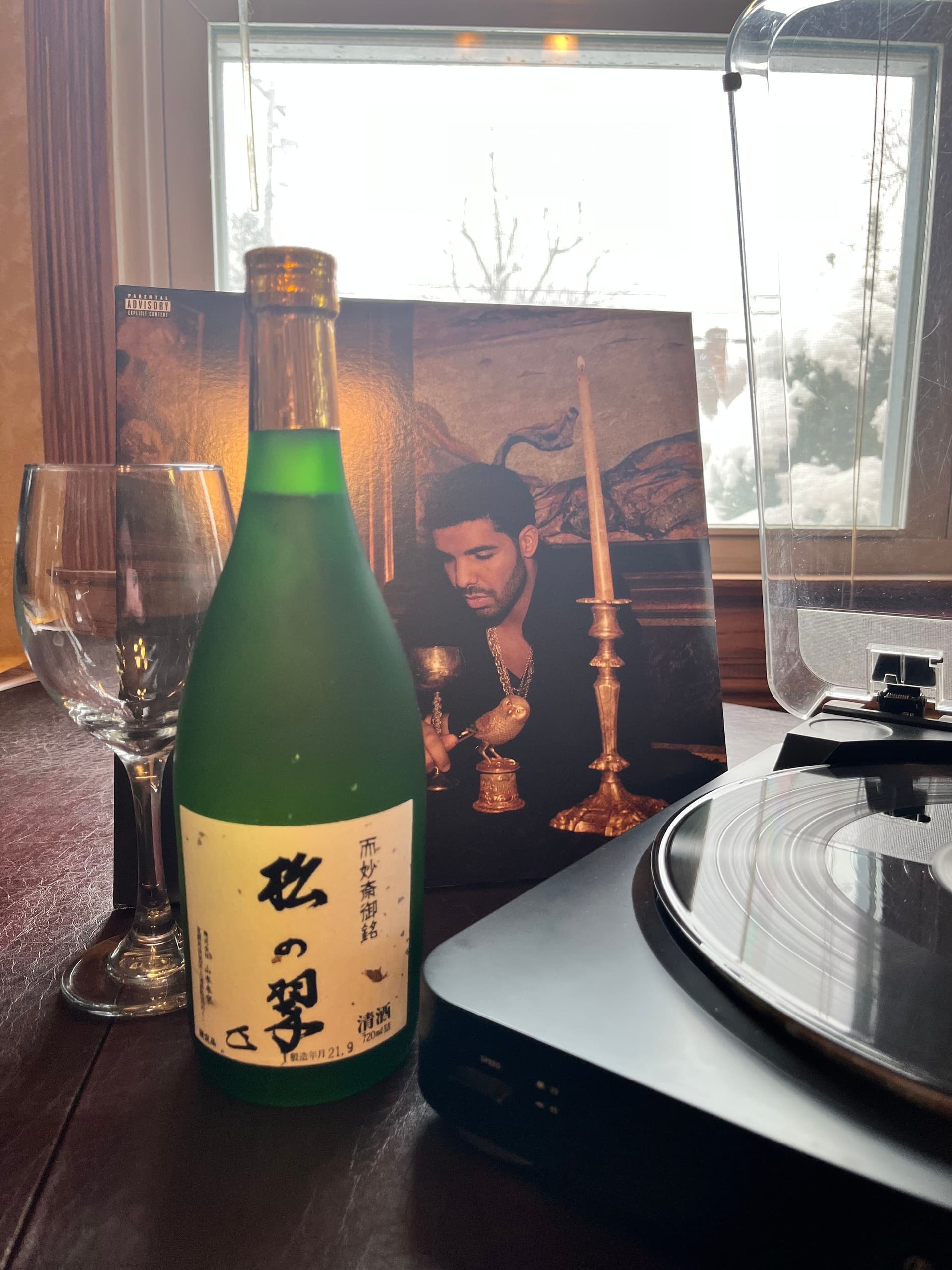 This bottle from Kyoto prefecture delivers notes of mushroom on the nose, and a mellow flavor with an underlying hint of savoriness. Its pale yellow hue is similar to that of white wine. Pair this tantalizing yet subtle sake with some The Weeknd jams or throwback Mary J. Blige tunes and just vibe it out.
Jazz: Rihaku "Dreamy Clouds"
Jazz can be complex and erratic, or it can be smooth and romantic. Similarly, jazz musicians are simultaneously known for their incredible technical skills as well as their free spirits. Whether you're listening or playing, this genre has the unique ability to let the mind wander.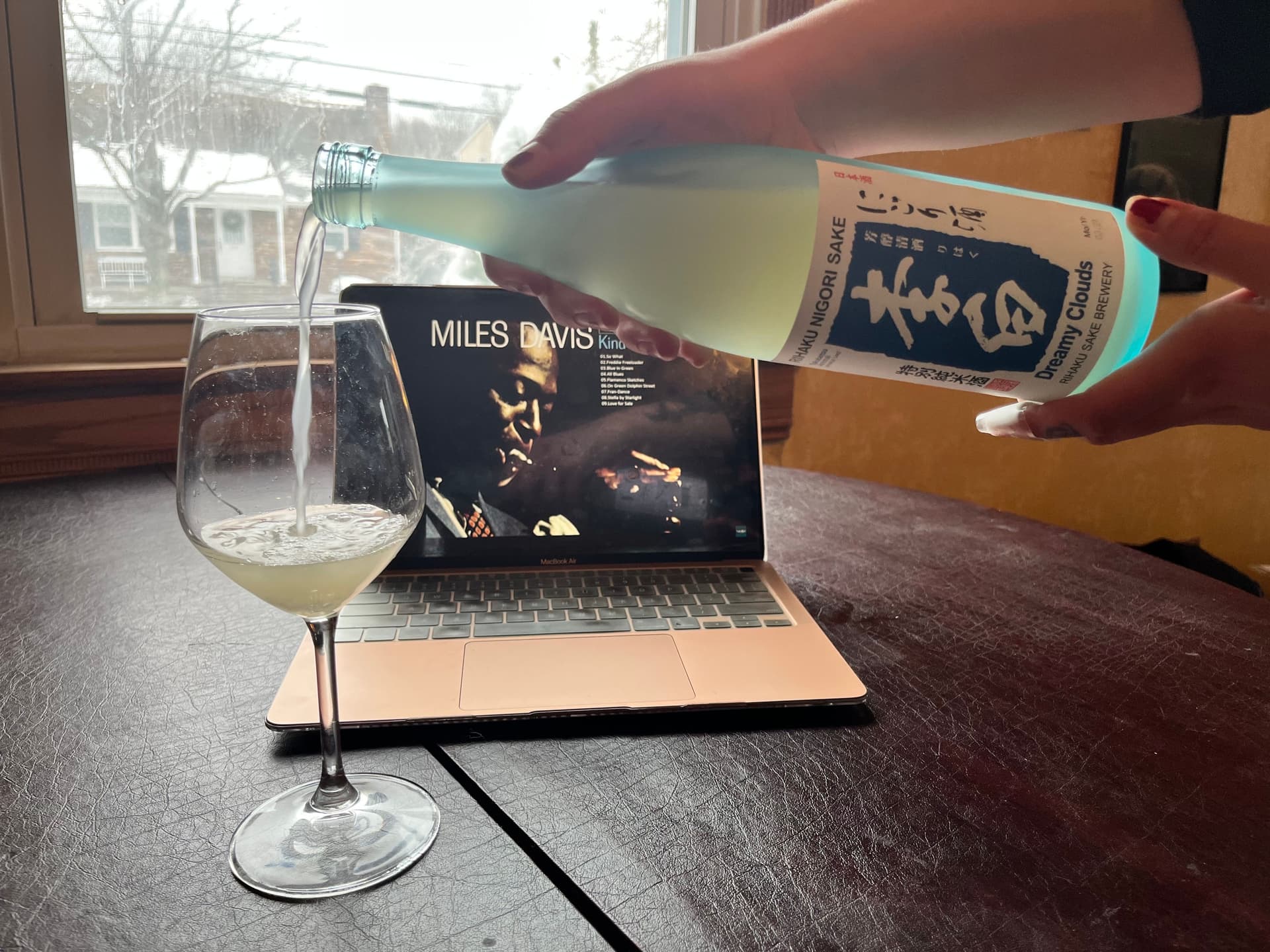 Rihaku "Dreamy Clouds" possesses a similar quality. The name of this "nigori" sake could not be more accurate. This soft, ricey, milky-white sake is simply ethereal; drinking it gives you the feeling of floating on a cloud.
Piano-based jazz is an ideal match for this dreamy, inspiring nigori. Sit back and relax with some Bill Evans Trio or Thelonius Monk.
So the next time you have an evening to yourself or decide to invite some guests over, be sure to put a little bit of extra thought into your sake and music selections! Pairing the right type of sake with the right type of music will set the mood for an even more enjoyable experience.
Check out our suggested playlist to guide you through this tasting from top to bottom.
"Levels" - Avicii
"Alone" - Marshmello
"STAY" - The Kid LAROI & Justin Bieber
"Mood" - 24kGoldn feat. iann dior
"Still Waiting" - Sum 41
"Shadow Moses" - Bring Me The Horizon
"Bankrupt" - Silverstein
"Here" - Alessia Cara
"Acquainted" - The Weeknd
"Tabarka" - Paolo Sessa