When I was asked to write this profile, I was excited to see that it would be about a domestic sake brewery I absolutely love; one that pays homage to traditional sake styles while forging its own uniquely American identity. This entry provides the basics on all things Brooklyn Kura: the brewery's history and where it's headed, where you can find their sake, and how to choose a bottle. I was also fortunate to have two stellar bottles to myself, reviews of which are included.
New to sake? Read "What Is Sake?" for a concise but comprehensive primer.
What is Brooklyn Kura? How it began
The "kura" (sake brewery) is located in Industry City, a thicket of old warehouses and U-shaped factory buildings on the South Brooklyn waterfront once known as the Bush Terminal. Bounded by the formidable Gowanus Parkway to the east and fenced-in docklands to the west, the multistory factory buildings are separated by slot canyon streets of exposed paving bricks. The early 20th century industrial tenants have disappeared, replaced by small craft distillers and brewers, coffee shops, vintage clothing and furniture stores, an arcade, and even a vinyl shop. A significant portion of one of the buildings is now occupied by Japan Village, a complex comprised of Japanese restaurants, bars and shops, anchored by a substantial grocery store.
It was here in 2018 that Brandon Doughan and Brian Polen opened Brooklyn Kura, staying true to the aesthetics of the area with polished concrete and clean lines, from the brick-framed, cobalt-blue door to the exposed brick interior. Inside the well-lit, uncluttered space there's plenty of communal seating, and a long bar with a view through large picture windows of the gleaming fermentation tanks in the brewery itself.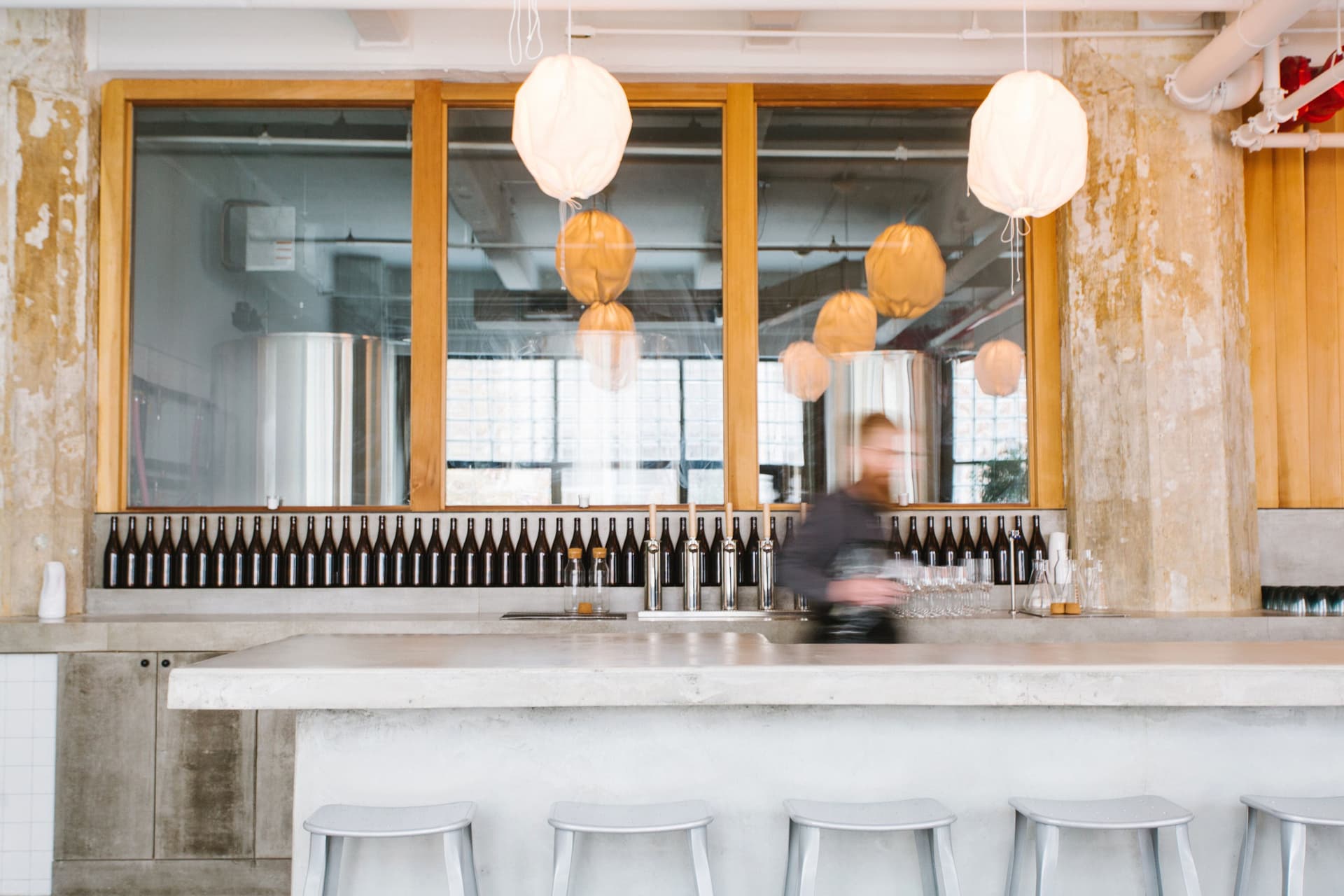 Doughan and Polen met while attending a friend's wedding in Tokyo in 2013, a chance encounter that would eventually lead them to take courses in sake, tour Japan, intern at breweries, and dream of opening their own kura. Back stateside, the two avid homebrewers set about bringing their passion project to life, spending about a year experimenting until they were confident they could create a batch that would meet the exacting standards of connoisseurs — no easy task, considering that many sake breweries in Japan have a century or more of experience by comparison. (Book your brewery tour in Japan today.)
Sake brewing is demanding at the best of times. It's a tightly coupled, complex process, as much art and instinct as science. It's prone to unexpected results and inconsistent outcomes. But Doughan and Polen were meticulous and dogged in pursuit of sake excellence, which eventually paid off; they stuck the landing, winning praise from sake sommeliers and industry legends such as John Gauntner. The question of expanding their reach to new audiences, however, remained.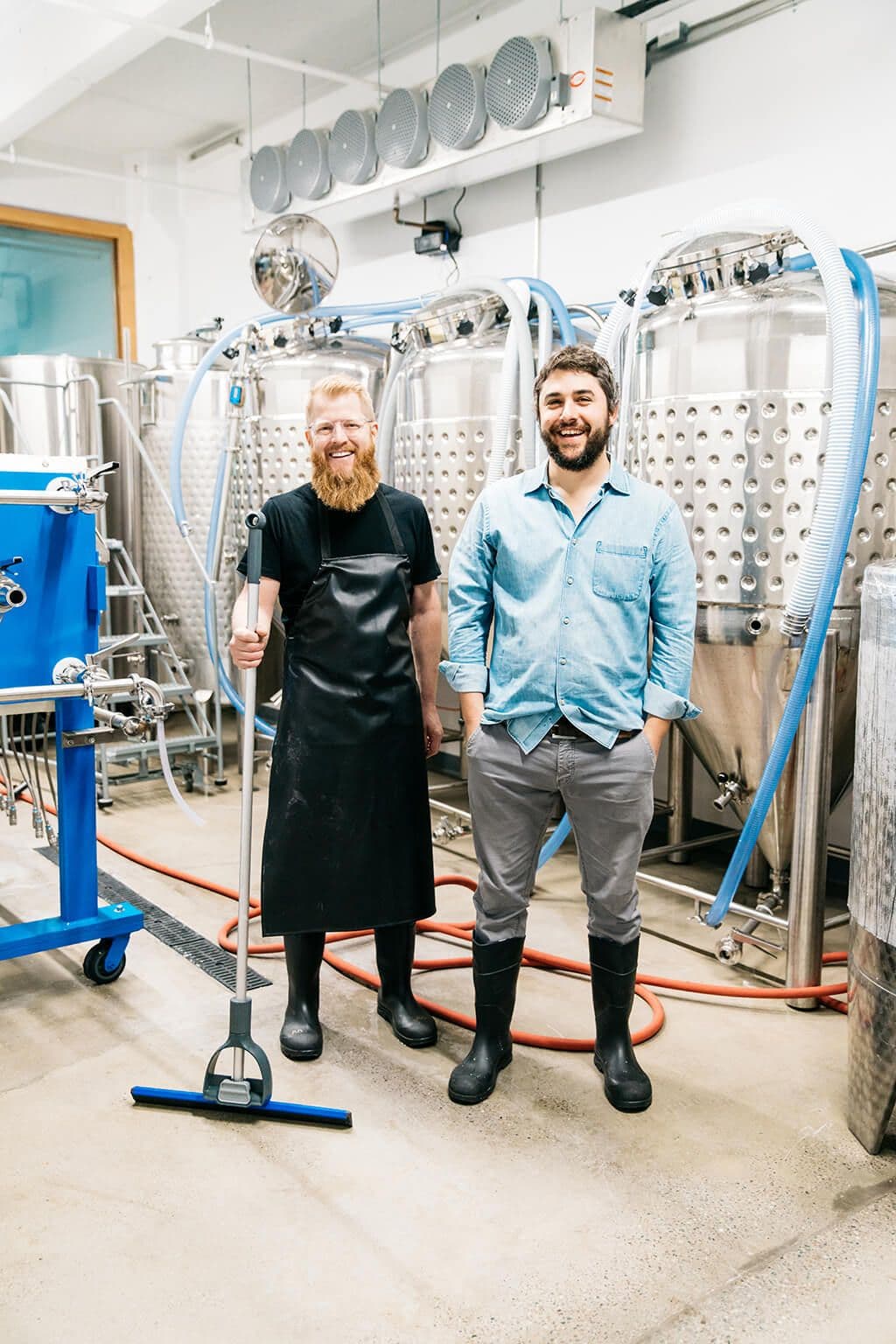 Familiarity is the biggest challenge facing sake brewers outside of Japan, according to co-founder and master brewer Doughan. "The West has yet to go through the kind of production adoption [with sake] that beer and wine have," he says. "Wine used to be completely associated with France, and beer with Germany. It took years of domestic production to normalize and popularize those beverages. That process is underway now for sake."
To help speed up this adoption, Brooklyn Kura entered a long-term partnership with Hakkaisan Brewery Company in 2021. One of the most prominent sake breweries in Niigata, one of Japan's most critical sake-producing regions, Hakkaisan has been in business for over 100 years and manufactures a wide variety of sake. The partnership's goals include opening new sales channels for both companies and sharing knowledge.
"Sake breweries in the West face challenges with technique and equipment," says Doughan, "so collaborations help immensely."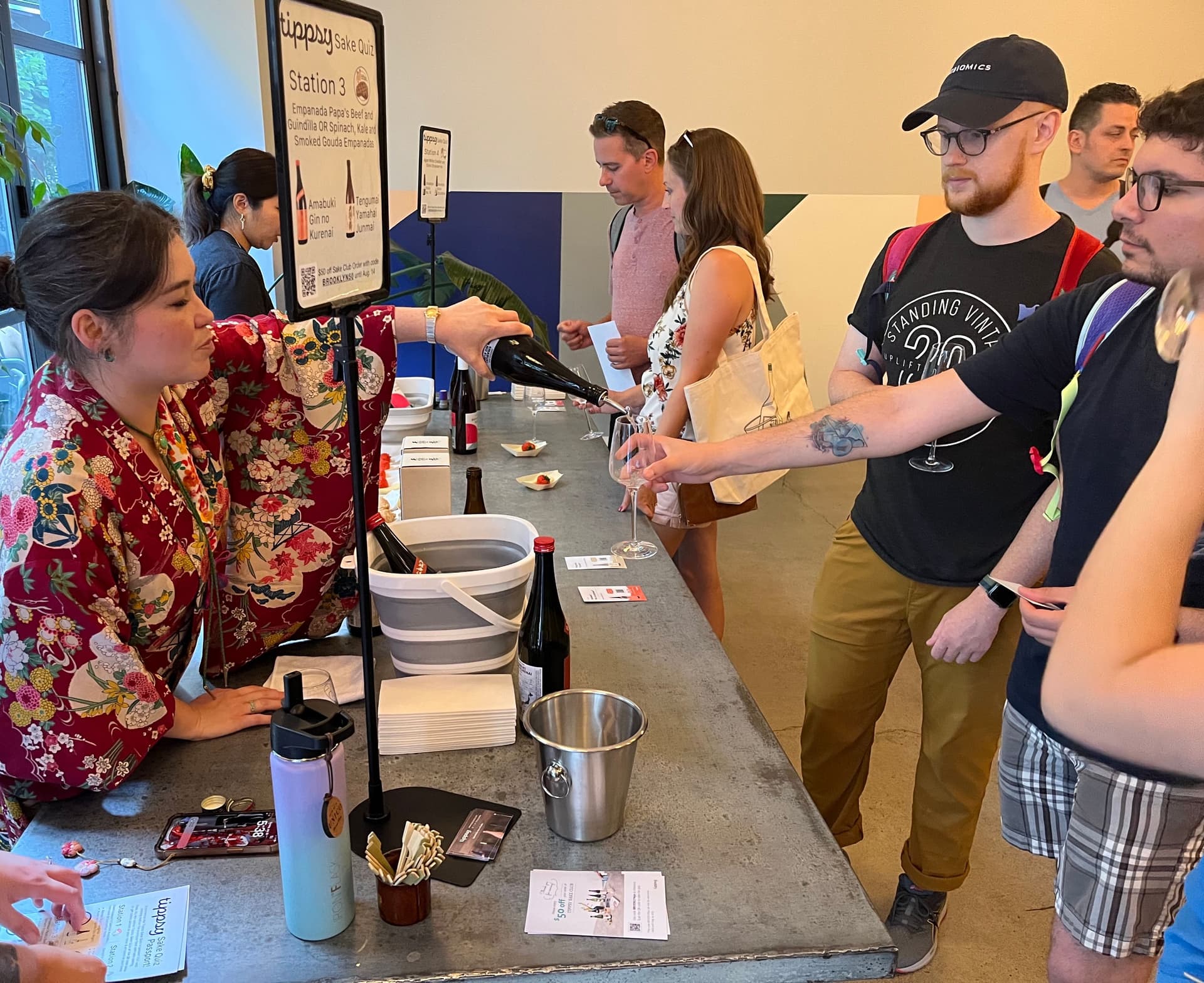 Today, Brooklyn Kura is settling into its role as a standard-bearer for American-made sake. On the shoulders of their exceptional flagship bottle "Number Fourteen," they have grown their lineup to include many limited-release styles and new entries that look and feel distinctly local. Their "Greenwood" Kimoto bottle even won gold at the 2023 U.S. National Sake Appraisal in the junmai category — the only non-Japanese brewery to do so.
With its 2,000 years of history, it's easy to think of sake as a static product, but it is in fact ever changing and adapting, taking on new styles and identities. Brooklyn Kura embodies this spirit of change.
Where to buy Brooklyn Kura sake
Of course, you can always order Brooklyn Kura sake from Tippsy, but if you are in the New York area and want to see the kura, the address is 68 34th Street in Brooklyn, NY. The 36th Street subway station is a five-minute walk away and is served by the D, N, and R lines. Can't make it to South Brooklyn? Many New York City restaurants and sake bars carry Brooklyn Kura sake. In my experience, good sake also tends to pop up in unexpected places, so I encourage you to explore!
How to choose the right Brooklyn Kura sake for you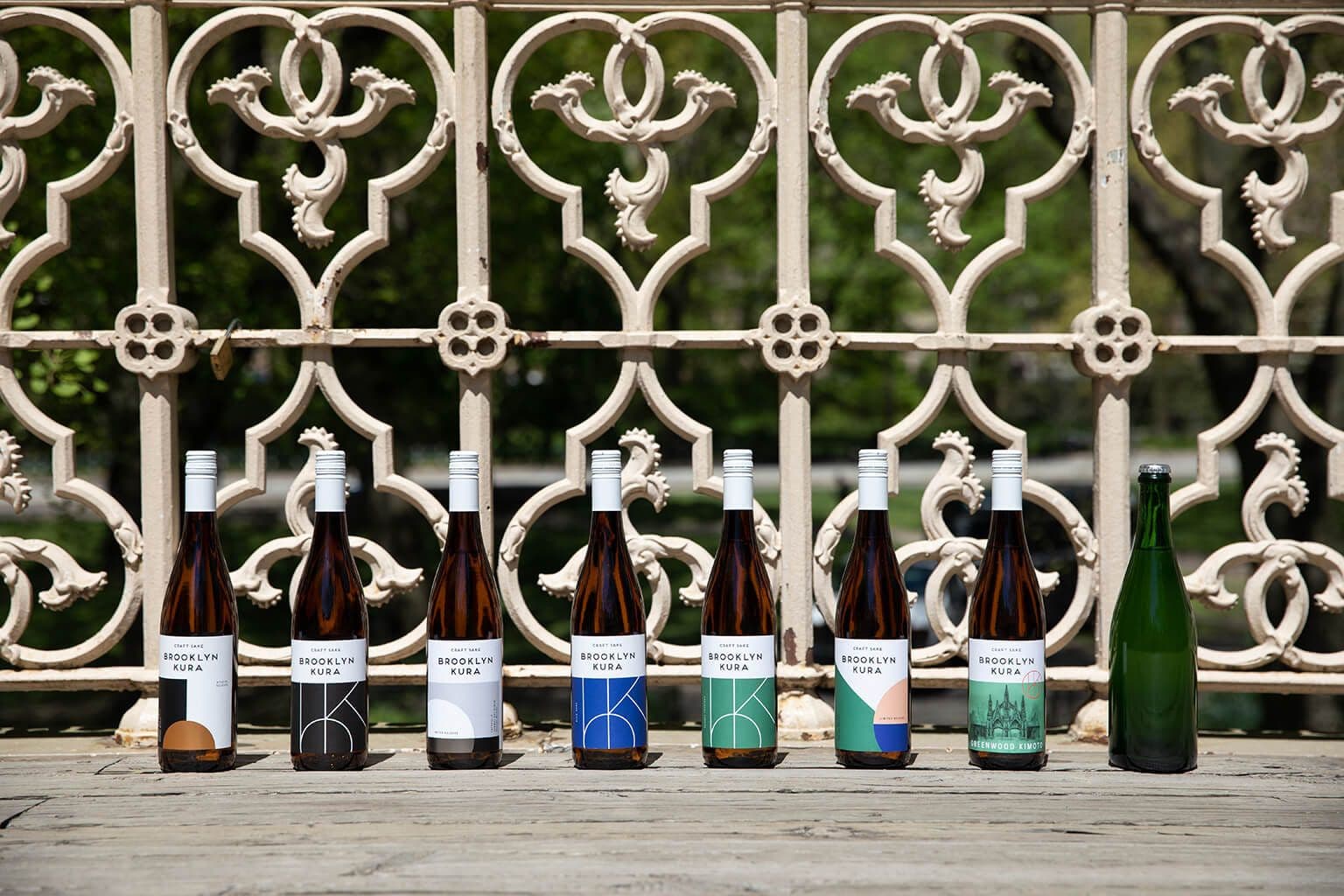 Sake is many things to many people. It's such an essential part of Japanese history and culture that it is referred to as "nihonshu" (literally "Japanese alcoholic drink"). It's considered one of the pillars of Japanese cooking and "washoku" (Japanese food culture). It's drunk ceremonially, casually, and to ring in the new year. It can be an offering for the gods or an icebreaker for new friends. To those who didn't grow up with these traditions or ready access to the full spectrum of sake styles and flavors, it can be daunting to know where to begin.
It's advisable to think of sake as an experience modifier. Celebrating something? Reach for a sophisticated junmai daiginjo, or a lively sparkling sake. Eating? Consider a sake that will enhance, not overwhelm or be overwhelmed by the food. The reviews below for the bottles available at Tippsy contain pairing suggestions; for general guidance on food and sake, check out the "Food Pairing Guide." Kampai!
Brooklyn Kura "Number Fourteen"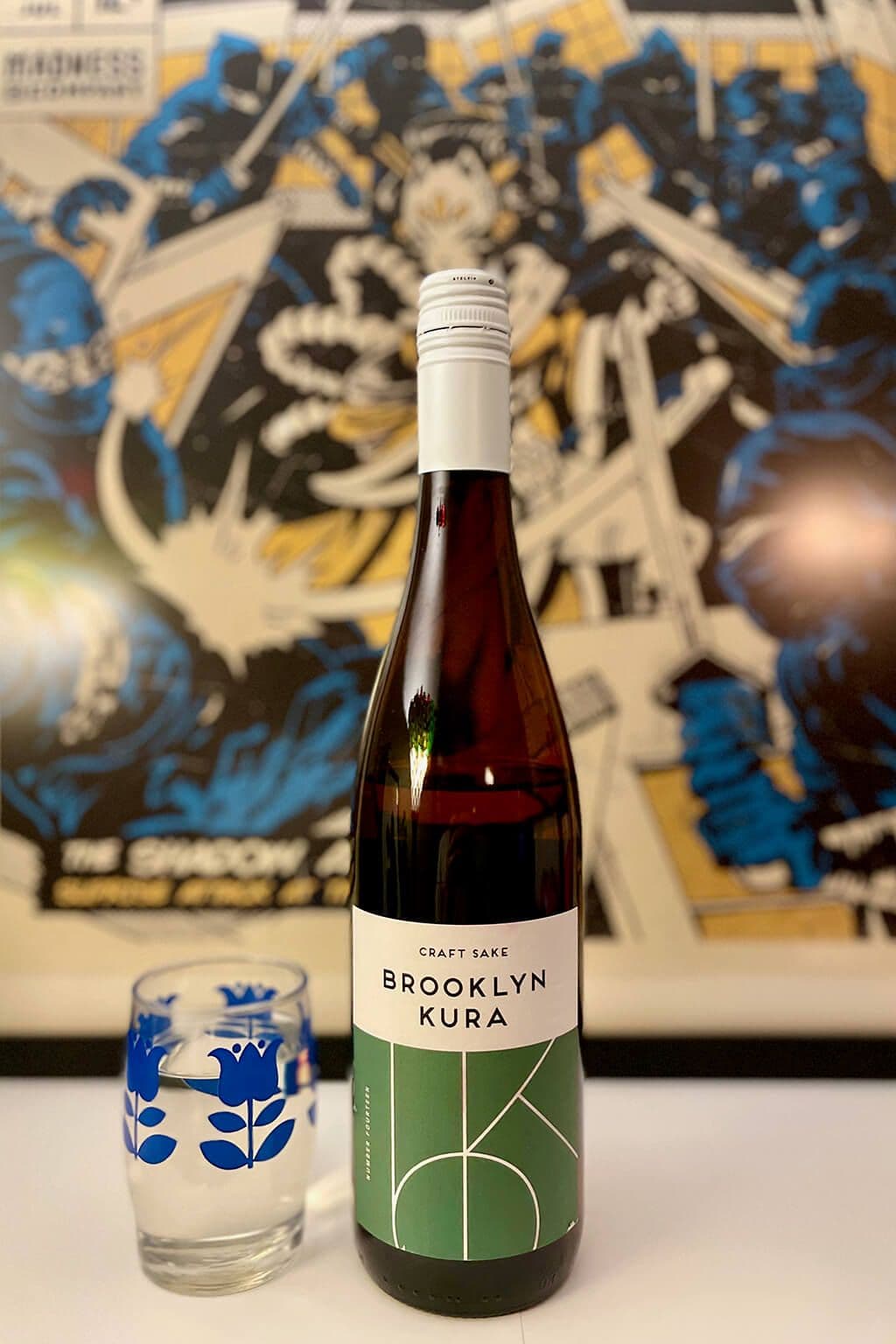 "Number Fourteen," so-called because it took 14 batches to get it just right, is nearly indistinguishable from Japanese sake of the same quality. It is crystal clear with the slightest hint of straw coloring. The nose is classic junmai ginjo, with hints of anise, white flowers, Fuji apples and melon. It's beautifully round, with flavors matching the nose but with an extra note of steamed rice. It is wonderfully balanced, with no flavors overwhelming any other. This kind of sake is perfect for sashimi, seared or grilled fish, charcuterie, grapes and Brie cheese.
Type: Junmai ginjo
ABV: 15%
RPR: 60%
Serve: chilled
Brooklyn Kura "Occidental"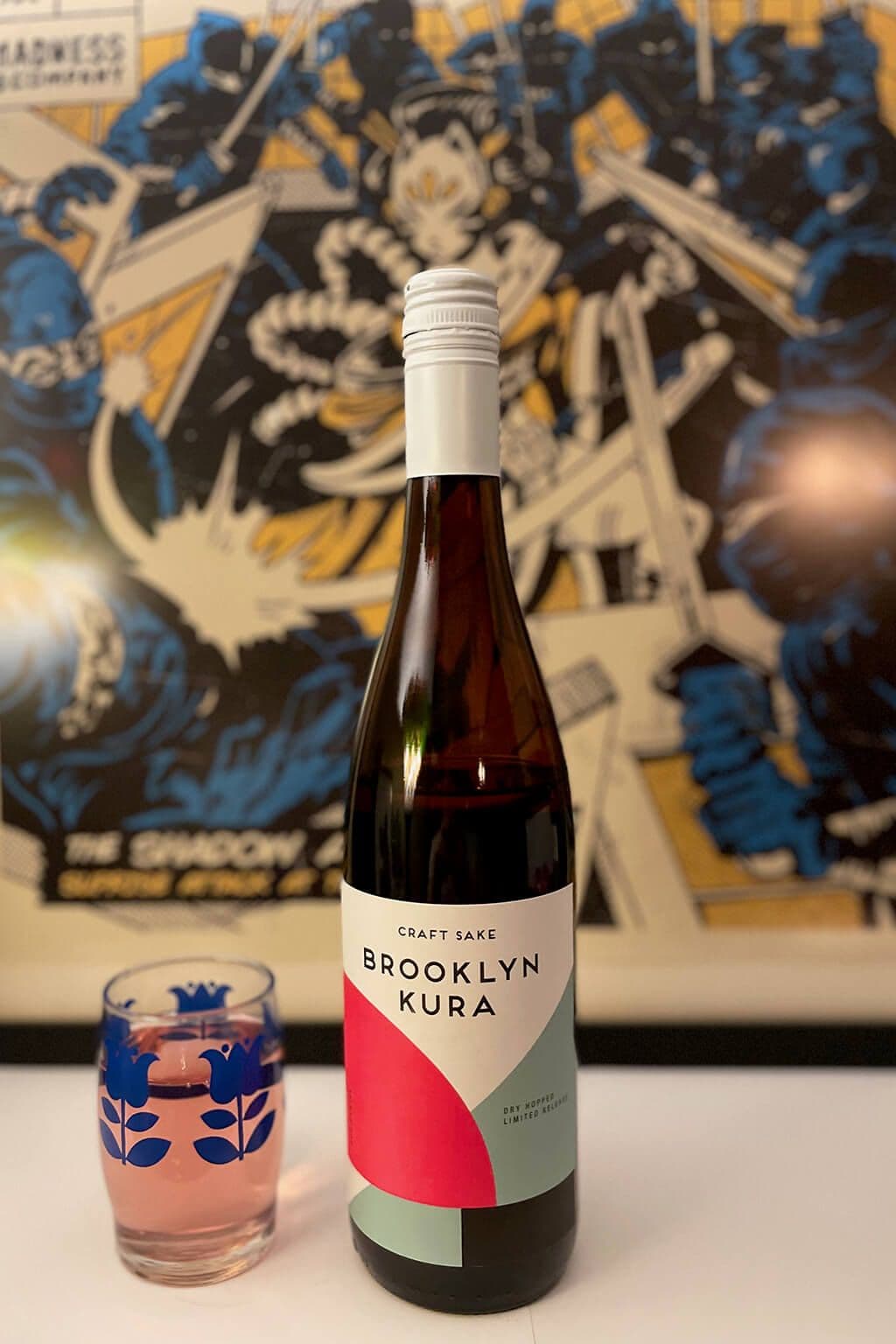 This sake is the clearest indicator of Brooklyn Kura's status as an American brewery. It is dry-hopped, a process familiar to craft beer brewers and drinkers in the States, wherein hops are added late in the brewing process to extract more of the aromatic and flavor compounds without leaching additional bitter alpha acids from the plant. This generally leads to pinier, more floral brews, and indeed, the nose on this expressive sake is a mix of pine forest, pomelo skin and tropical flowers. Dry-hopping also has the unique effect of giving the typically clear liquid a beautiful, light pink hue.
The taste is unexpectedly sweet at first, with flavors of ripe pineapple and pink lady apples, followed by a pleasant combination of sourness and bitterness, like grapefruit. The finish is long-lasting; the overall taste has an amaro quality. This pairs well with bold flavors such as blue cheese, burgers, fatty tuna and a New York slice.
The term "Occidental" essentially means "The West" and implies that this sake is of a Western style, thanks to the incorporation of the hops. It is worth noting that the Latin origin of the word occidental, "occidentem," can also refer to the "portion of the sky where the sun goes down." A fitting name for a drink that resembles a blushing sunset.
Type: Junmai ginjo "namachozo" (pasteurized once)
ABV: 14%
RPR: 55%
Serve: chilled
Japanese tradition meets American innovation at Brooklyn Kura
Brooklyn Kura has many things going for them, including the vaunted New York City water, which has an extraordinarily neutral pH, and is considered soft (low in calcium and other minerals). This puts it in good company with Japanese water, which is also generally quite soft. They are also fortunate to have two homebrewers as founders, and whose passion for the craft is evident in every facet of the company.
With so much working in their favor, it's easy to forget how monumentally challenging an enterprise this is, yet Brooklyn Kura has been able to navigate the uncertainty and produce great sake that can hold their own in a market dominated by big names.
The two sake reviewed above are exemplary of the depth of the brewers' understanding of Japanese sake. They are made with almost precisely the same base ingredients and yet, in some ways, are worlds apart. "Number Fourteen" would be a perfect addition to any meal that typically includes Japanese sake, and "Occidental" is distinctly, unapologetically American. Brooklyn Kura contains multitudes.
If you are looking for more sake but aren't sure where to start, read "Best Bottles and Brands for Beginners" from the Tippsy Sake Guide.
References:
Blitz, Matt. "Is New York Water Really The Secret To The Best Bagels and Pizza?" Food & Wine, 2023.https://www.foodandwine.com/news/new-york-water-bagels-pizza
Hakkaisan blog. "Announcing New Partnership with Brooklyn Kura!!" Hakkaisan Co., 2021.https://www.hakkaisan.com/blog/announcing-new-partnership-with-brooklyn-kura/
Janzen, Emma. "Inside Look: Brooklyn Kura," Imbibe Magazine, 2018. https://imbibemagazine.com/brooklyn-kura/
Kimura, Saki. "Hakkaisan x Brooklyn Kura: Working Together for the Future of Sake," SAKETIMES, 2022.https://en.sake-times.com/brewery-stories/hakkaisan-x-brooklyn-kura-working-together-for-the-future-of-sake
Paronetto, Fernanda. "Brooklyn Kura: Hand-Crafted Sake On Tap," Behind The Scenes NYC, 2018.https://www.behindthescenesnyc.com/brooklyn-kura-hand-crafted-sake-tap/
Satow, Julie. "Industry City, the SoHo of Sunset Park," New York Times, 2014.https://www.nytimes.com/2014/01/19/nyregion/industry-city-the-soho-of-sunset-park.html
Sewalish, Andrew. "Hops: Anatomy and Chemistry 101," University of Wisconsin BioWeb, no date. http://bioweb.uwlax.edu/bio203/s2009/sewalish_andr/Humulus%20Lupulus%20-%20Common%20Hops/Hop%20Anatomy%20and%20Chemistry%20101.html
Ver Straeten, Charles A. "Beneath it all: bedrock geology of the Catskill Mountains and implications of its weathering," Annals of the New York Academy of Sciences, 2013.https://nyaspubs.onlinelibrary.wiley.com/doi/10.1111/nyas.12221
Wharton, Rachel. "Born in Japan, and Now Made in Brooklyn: Sake," New York Times, 2018. https://www.nytimes.com/2018/03/02/dining/drinks/brooklyn-kura-sake.html