The results are in for the 2021 U.S. National Sake Appraisal, the most important sake competition held in the States.
Learn about why these awards matter, how they're judged, and try some of the winners.
About the sake competition
This year's U.S. National Sake Appraisal is the 21st year the competition has taken place. Around 500 sake were judged over the course of three days in Hawaii.
There are usually 11 expert judges, with three from the U.S. and the rest from Japan. Every sake is blind-tasted, so judges don't get to see labels, caps, etc. They also cannot communicate with one another. These steps ensure a fair assessment of each sake.
The sake are rated by aroma, taste, balance and overall impression. And there are four categories: Daiginjo A (minimum rice polishing ratio requirement of 40%), Daiginjo B (50%), Ginjo (60%) and Junmai. Because junmai sake is often less aromatic, the aroma is less important for this category.
Judges will taste through all of the sake on day one, and the top 50% are selected to advance. The remaining sake are judged again on the second day. Awards are given based on the results of this second round of tasting.
The top-rated sake in each category receives a Grand Prix award. The Second Grand Prix award goes to the second and third-best rated sake for each category. Finally, Gold and Silver awards go to other highly-rated sake. (Learn more about the judging process)
The top U.S. sake awards
The U.S. National Sake Appraisal isn't the only professional sake assessment held in the U.S., but it is the most important.
Through the 1980s and 90s, sake was becoming increasingly popular in North America. However, it was still poorly understood. Because of this, flawed or old sake was often sold to customers. Those who purchased poorly stored sake are unlikely to buy more.
Since 2001, the U.S. National Sake Appraisal has been held in Hawaii to judge the quality of sake coming into the country. It's the only competition to focus solely on sake. And it's a great way for less well-known breweries to get some recognition.
Part of the genius of this sake competition is that the public can taste all of the sake, too. Learn more about The Joy of Sake tasting event later in this post.
Award-winning sake
The U.S. National Sake Appraisal is loaded with outstanding sake. Below are just a handful of the many we carry at Tippsy. From fruity to earthy, there's a sake for every palate. And stick around until the end to learn about even more award-winners from last year's Appraisal.
Heiwa "KID" Junmai Daiginjo
The Heiwa Brewing Company of Wakayama seems to make its presence known at every sake competition. This year, seven of their sake won awards at the U.S. National Sake Appraisal! This isn't a popularity contest either, it's an impartial blind tasting.
Heiwa "KID" Junmai Daiginjo is one of the brewery's seven award winners. It's an aromatic sake that's light and slightly dry.
The nose is all fruit and flowers. On the palate, Heiwa "KID" Junmai Daiginjo is soft and rich. Notes of roses, daphne, cherry, strawberry, blueberry and cantaloupe practically leap out of the glass. And there are a few ricey and herbal flavors mixed in for added complexity.
This is another excellent sake to enjoy with sushi and sashimi. It will also pair nicely with grilled fish dishes. Read the interview with the brewery president of Heiwa Brewing Company.
Mutsu Hassen "Pink Label"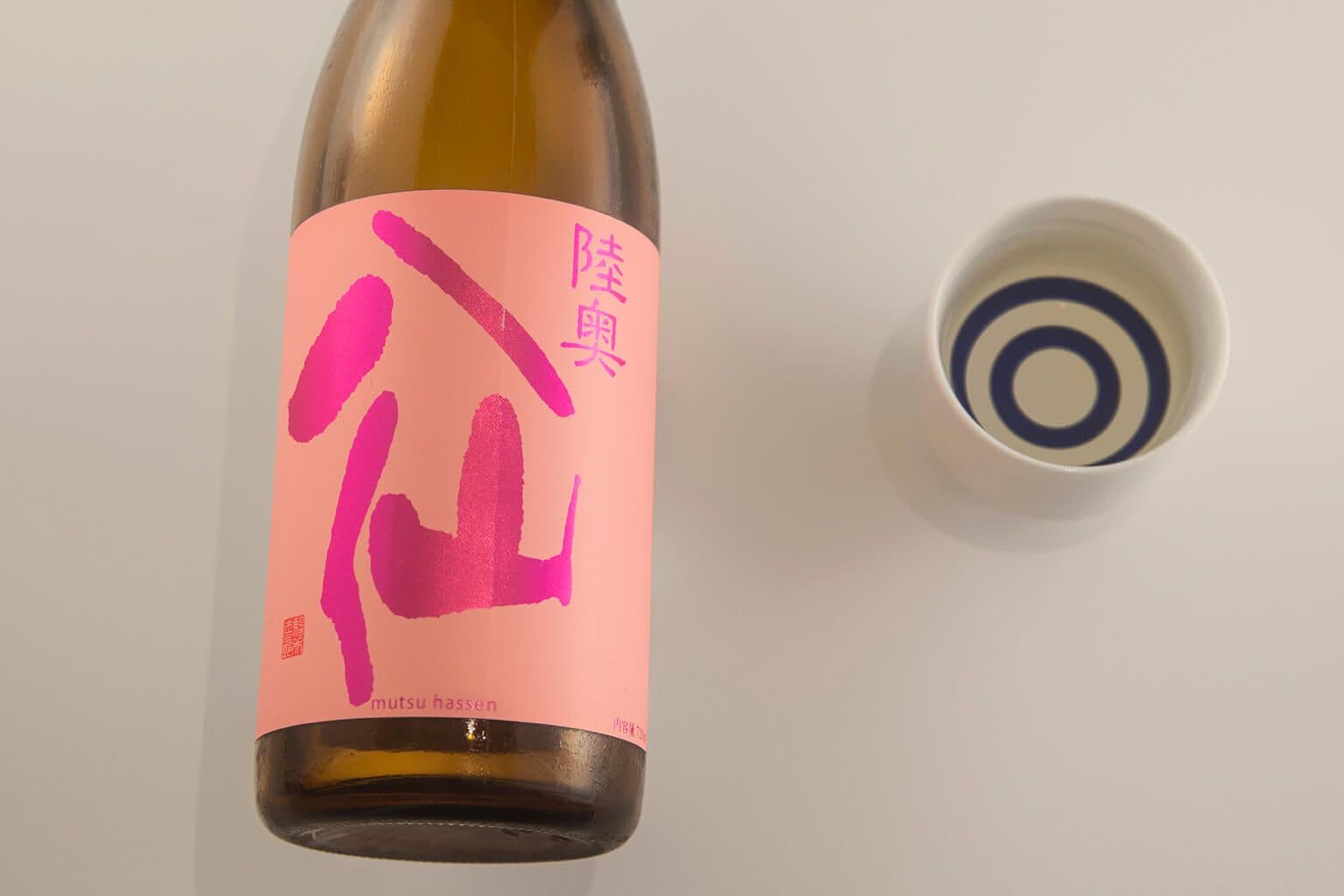 Mutsu Hassen "Pink Label" is an award-winning ginjo from the Hachinohe Brewing Company. The kura, founded in 1775, is located in the Mutsu region of Aomori. They brew with a mix of modern technology and traditional techniques to produce some outstanding sake.
A unique trait of Mutsu Hassen sake is the near-exclusive use of white koji. This koji strain is popular for shochu production and is uncommon in sake brewing. White koji is also capable of producing lots of citrus notes.
Mutsu Hassen "Pink Label" is an aromatic sake with loads of fruity and floral notes. It has a faintly sweet taste and a super soft texture.
This Aomori sake is light-bodied but has a rich flavor. A few tasting notes include peach, strawberry, green apple, muscat, fresh flowers, almond and lemon zest.
It's easy to see why this sake was honored at the U.S. National Sake Appraisal. If you like your sake vibrant and mostly fruity, Mutsu Hassen "Pink Label" is a sake to look out for.
Mutsu Hassen "Isaribi"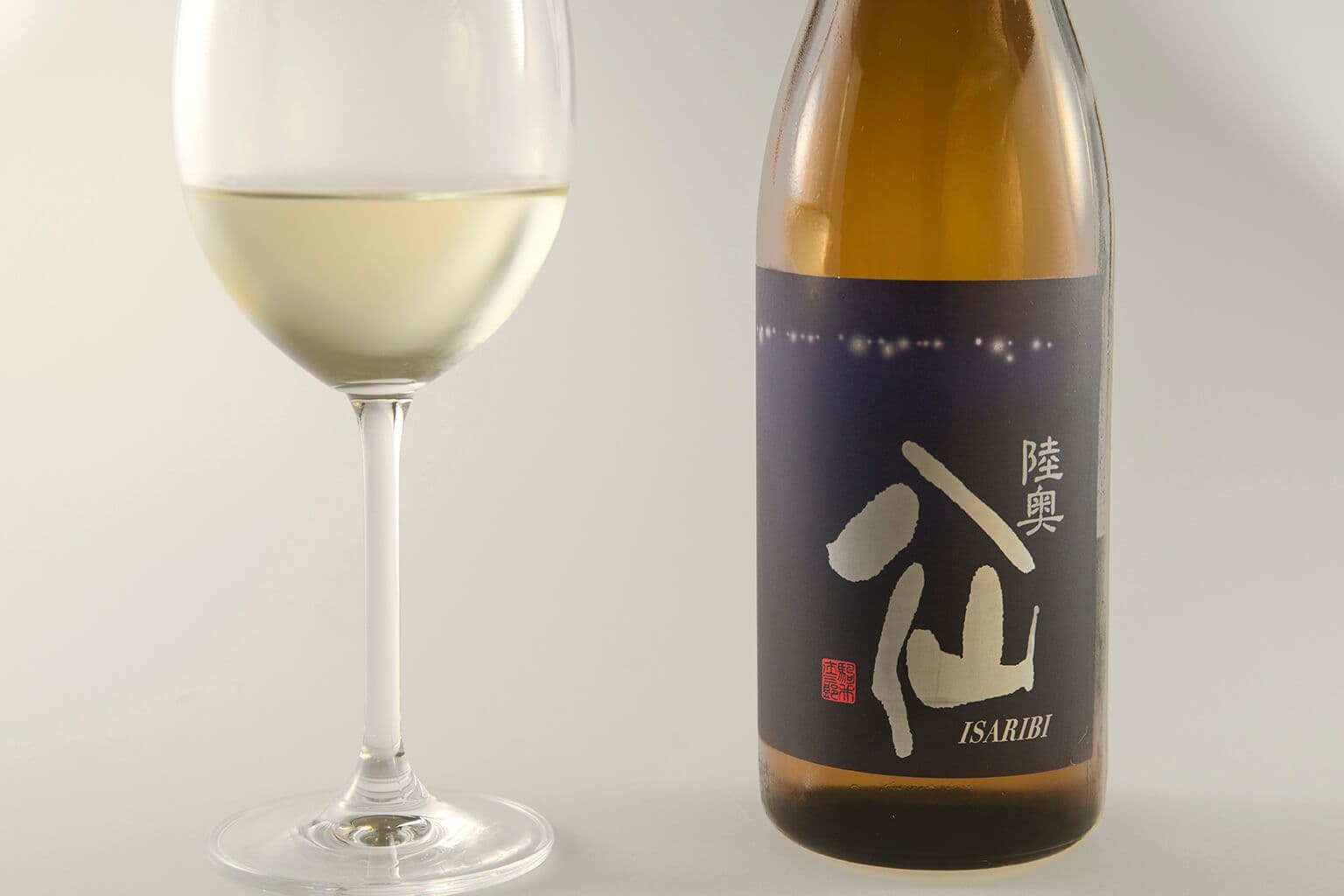 Mutsu Hassen "Isaribi" is another award winner from the Hachinohe Brewing Company. They had ten sake awarded at this year's Sake Appraisal!
"Isaribi" is totally different from "Pink Label." It's more savory, only mildly aromatic and is also bone-dry.
Tasting notes include steamed rice, chalk, pecan, brine, dough, yeast and cucumber. There are also a few fruity notes, with hints of banana and bubblegum.
It's interesting trying "Isaribi" and "Pink Label" side by side. They're both light-bodied, soft-textured and balanced. But that's where the similarities end.
Isaribi refers to a fire created by fishermen to lure fish at night. This sake is brewed to taste excellent with seafood, but it's also delicious on its own. Hachinohe recommends pairing "Isaribi" with Aomori seafood specialties like mackerel and squid. I also think it would be outstanding with most shellfish, especially uni and scallops.
Tentaka "Organic"
Organic sake is expensive and difficult to produce, so it's quite rare. The Tentaka Brewing Company is a leader in organic and sustainable sake brewing and rice farming (read the interview to learn how they make a positive cause through sake making). Tentaka "Organic" is easily one of the most famous organic sake, and with each award, its reputation continues to grow.
Tentaka "Organic" is the most savory sake on this list. It has a light aroma, a rich umami flavor and a bright finish.
Tasting notes include brown rice, mineral, malted barley, cereal, cream, caramel, salt water taffy, and lemon peel.
This organic sake is awesome with food. Try it with black cod, grilled mackerel, hamachi kama, or chicken karaage. Tentaka "Organic" is also a nice pairing with cheese and cream-based dishes.
Shichida "Junmai Daiginjo"
Shichida "Junmai Daiginjo" is the only Silver award winner on this list, so I'm placing it last. But that doesn't make it less awesome. It was my personal favorite in this group. And I suspect many others would agree.
That's because it's a beautiful sake with a deep fruitiness and a fragrant aroma. The nose is minty and floral with notes of licorice, bubblegum and rosehip.
And the flavor of Shichida "Junmai Daiginjo" is just as enticing. It's rich, creamy and dry. This sake is a muroka, or unfiltered, which explains some of the intensity. Tasting notes include strawberry, Meyer lemon, grapefruit, orange zest, honeydew, watermelon and steamed rice.
This junmai daiginjo is a sake for celebrations. It's impressive and complex. And it also would be an ideal pairing alongside a sushi or sashimi omakase.
Explore more award-winning sake
Want to dive deeper into the U.S. National Sake Appraisal?
Check out Master Sake Sommelier Sachiko Miyagi's post on last year's competition. She breaks down the event in even more detail and discusses the other important sake competitions held around the world.
Most importantly, she covers a handful of award-winning sake available through Tippsy.
You can also view all of this year's competitors, including the category winners, on the U.S. National Sake Appraisal's site.
The ultimate sake tasting
Perhaps the best thing about the U.S. National Sake Appraisal is the epic tasting events held afterward. The Joy of Sake events are open to the public and allow everyone to judge the Appraisal sake themselves.
Annual events are often held in Honolulu, New York, and Tokyo. Of course, the pandemic has made the events difficult to plan. So take a look at The Joy of Sake website to view upcoming tasting events.