In this article, I would like to introduce one of my favorite spots from my recent visits, Hakata Izakaya Hero. Nestled in the heart of "Tehrangeles" in Westwood Los Angeles, the restaurant serves an izakaya style menu that attracts many fans looking for authentic Japanese flavors.
Let me start with the explanation of the name.
Hakata (博多) is the name of the ward of the city of Fukuoka in Fukuoka Prefecture. Fukuoka is the biggest city on Kyushu Island located in the south, and Hakata is known as one of the most important gourmet epicenters in Japan. There are many great restaurants and bars, as well as yatai, the street food vendors that pop up along the main streets where you can find amazing foods that are unique to the region.
Izakaya (居酒屋), the word is composed of three kanji alphabets that mean "stay" (居), "drinking" or "alcoholic drinks" (酒), and "shop" (屋). As those suggest, izakaya is a type of a restaurant/bar that serves beer and sake with traditional Japanese tapas plates in a family style.
It is usually a casual setting compared with those high-end restaurants that offer omakase courses, but certainly more elevated than a gastropub. This is probably the most common type of eatery in Japan where you can go alone for a quick bite and drink, or as a group for a large gathering party. There are some famous mega izakaya chains, but you can easily encounter lots of mom-and-pop boutique spots throughout Japan.
Hero (ヒロ) comes from the owner & chef's name Hiro ("hero," spelled phonetically). Chef Hiro came to Los Angeles as an expat to work for the popular Japanese restaurant from Tokyo that specializes in premium Japanese BBQ. He spent quite a few years as General Manager and Executive Chef before he ventured out on his own. Hakata Izakaya Hero is an homage to Hakata, Fukuoka, where he spent his youth and fell in love with the beauty and depth of the local cuisine.
When Chef Hiro quietly opened the restaurant in late 2019, the restaurant was an immediate hit. It gained popularity by word of mouth, and quickly became one of the busiest spots in West Los Angeles.
In March 2020, when the COVID-19 restaurant measures came into effect, he shifted his operation to Hakata-inspired bento boxes and other specialty takeouts. Ate Mori (drinker's tapas set) and Sashimi Mori (Chef's choice sashimi assortment) were featured on influencers' social media and attracted the attention of LA foodies. As of September 2021, the restaurant is back to a regular operation and currently serving patio and dine-in only.
You have to love their petite patio area, it does have the true Hakata vibe! Photo credit: @hakata.izakaya.hero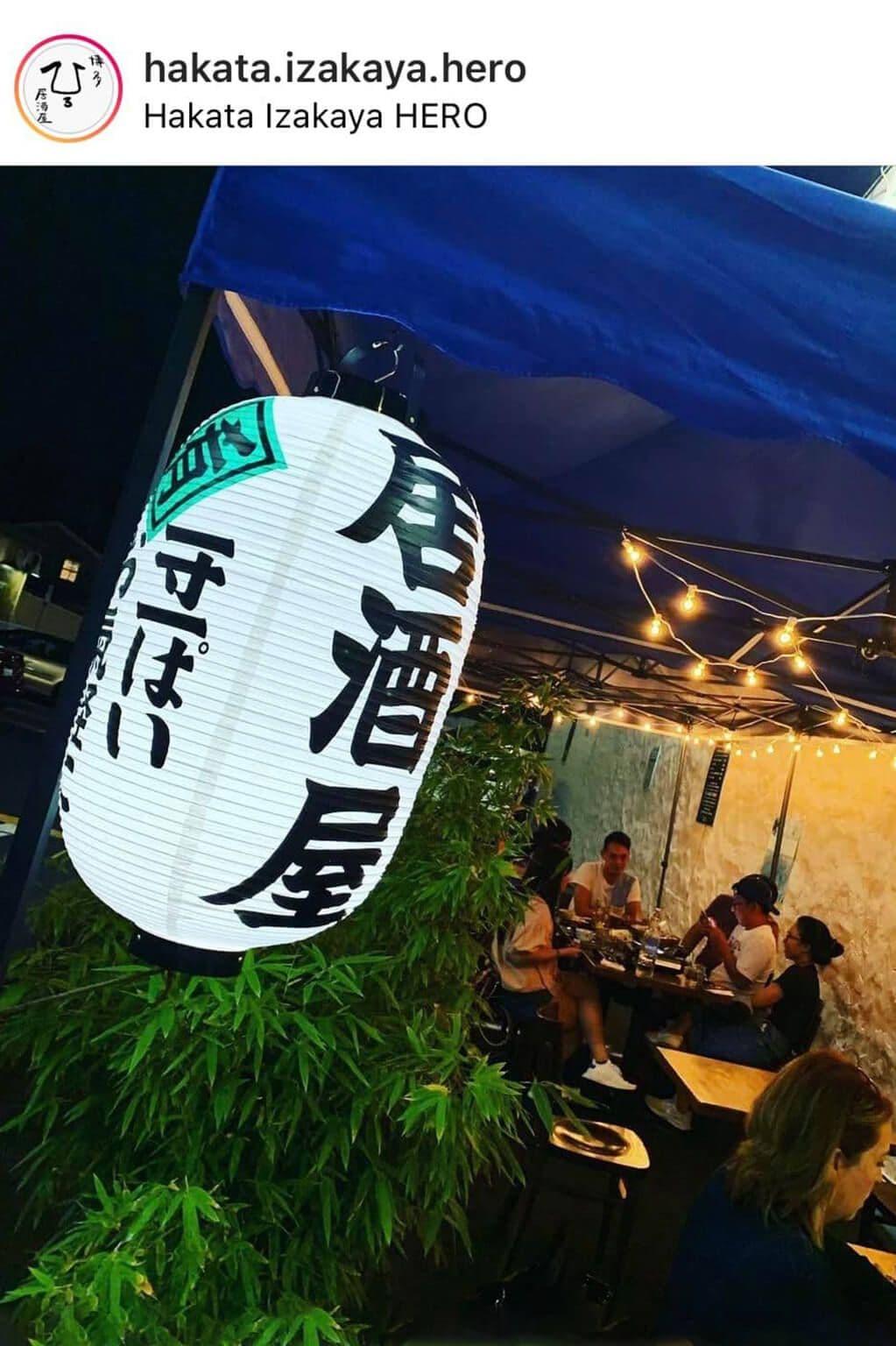 Must-tries at Hakata Izakaya Hero
Chef's Choice Sashimi Plate* (MP)
*Photo is for 4 people servings
Chef Hiro is very serious about his sashimi plate. He buys high quality fish from a vendor that deals directly with Japan's most significant fish market, Toyosu. The fish he chooses fly from Japan overnight, which enables us in Los Angeles to enjoy the season's finest that are usually only available at Tokyo's top restaurants, including those with Michelin stars. (Just as a note: The sashimi is served with Kyushu-style soy sauce, a thicker soy sauce with slightly sweet flavor.)
Karaage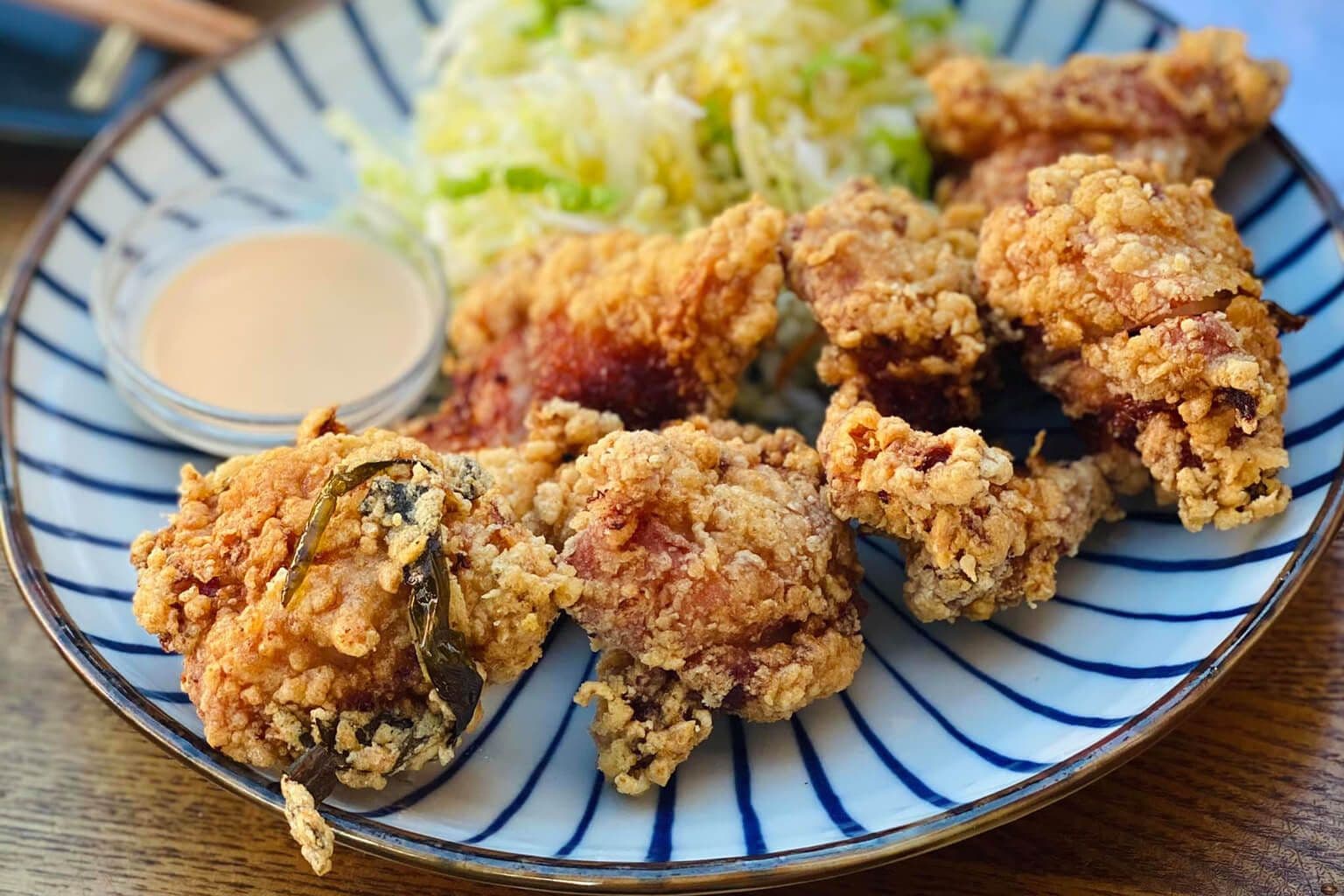 Japanese style fried chicken. This is the staple menu item for izakayas in Japan. It pairs perfectly with ice cold Japanese beer as well as a variety of sake. Crispy outside and juicy inside, this is a must-try item.
Ebimayo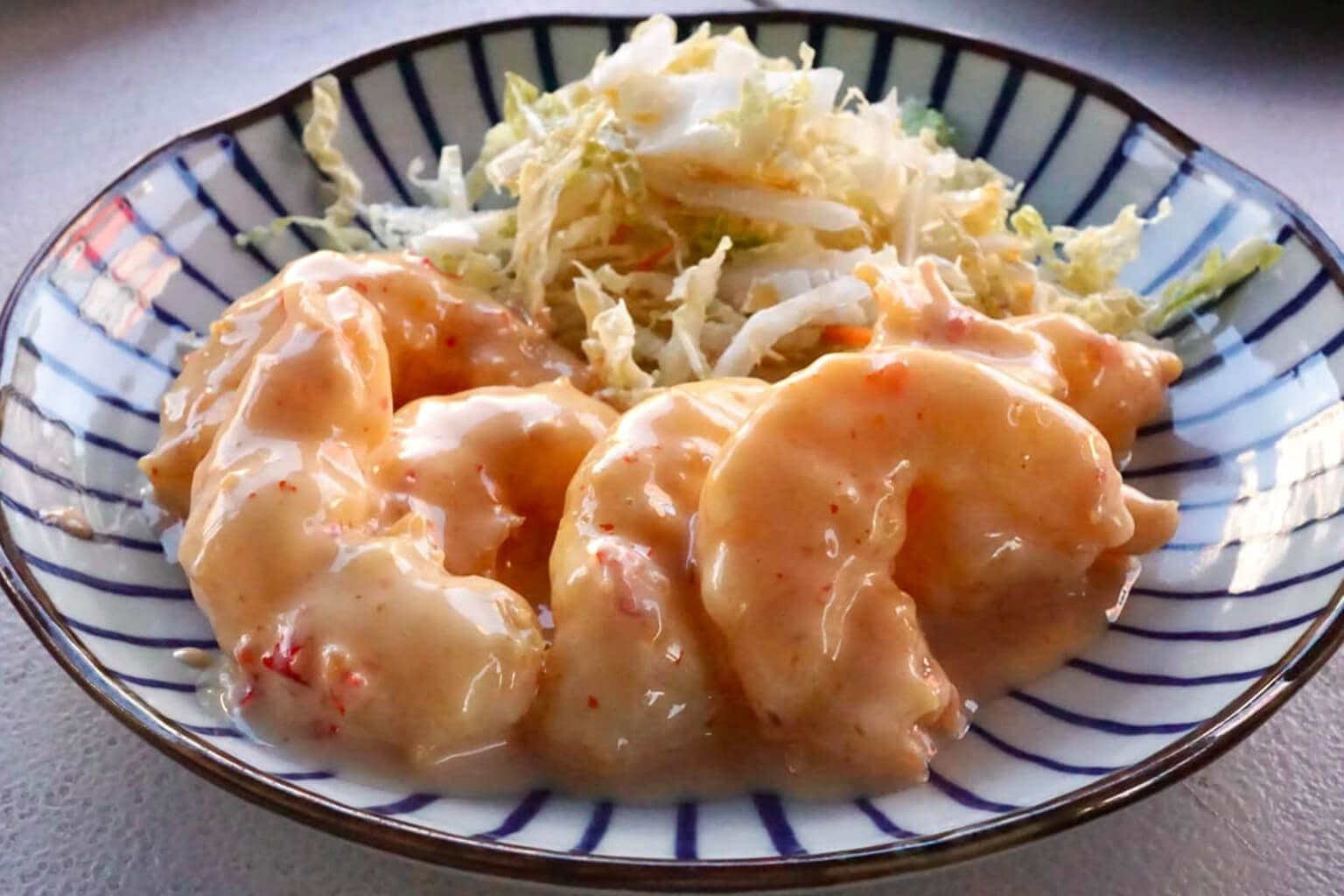 Japanese style shrimp fritto smothered in a creamy mayonnaise sauce. You cannot miss this savory plump large shrimp dish.
Tebagyo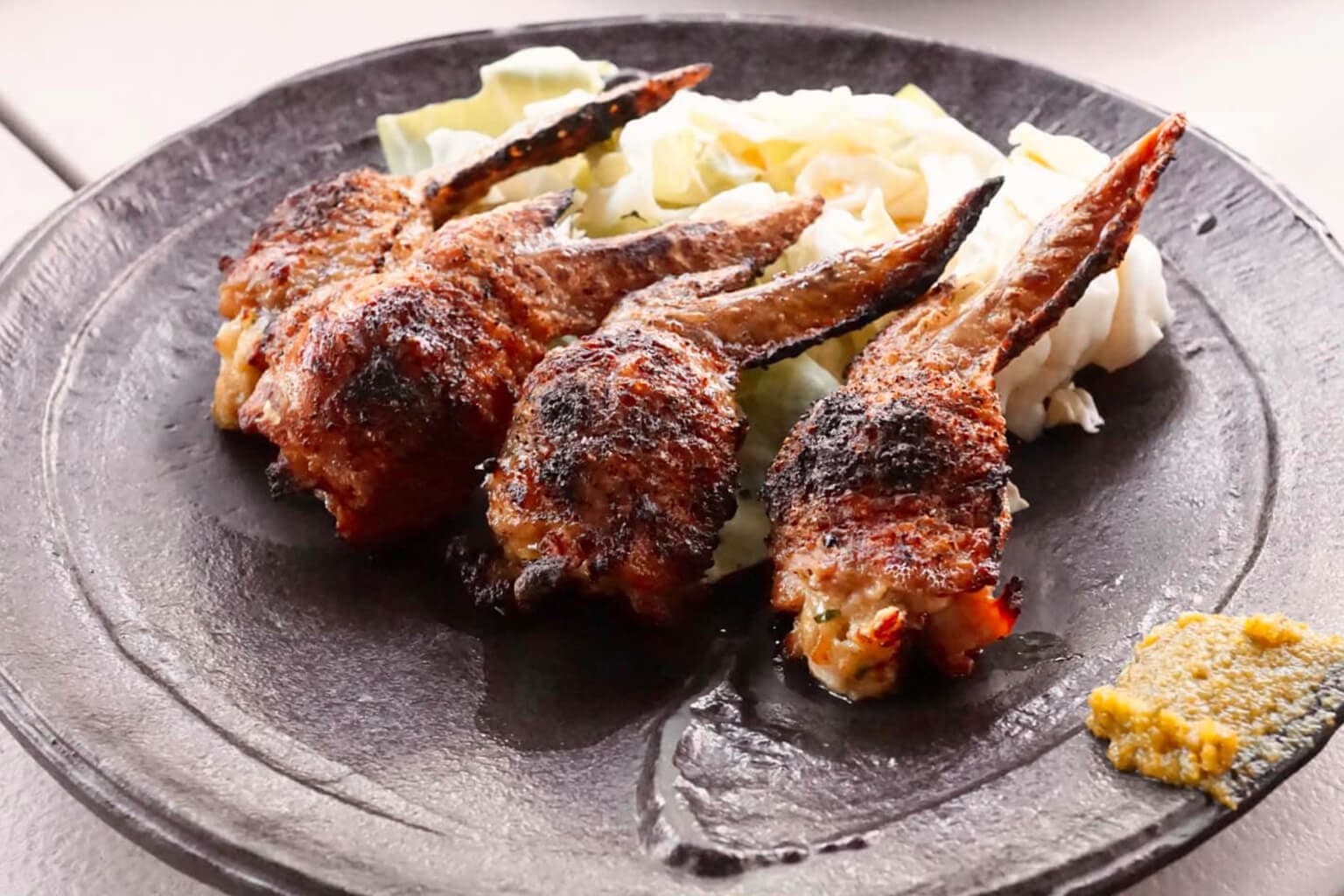 This is not a common chicken wing. It has the gyoza stuffing inside! A hint of yuzu kosho (yuzu pepper) adds a nice kick to the flavor. Amazing dish to pair with a quality complex daiginjo.
Pork Tonkotsu Shabu Shabu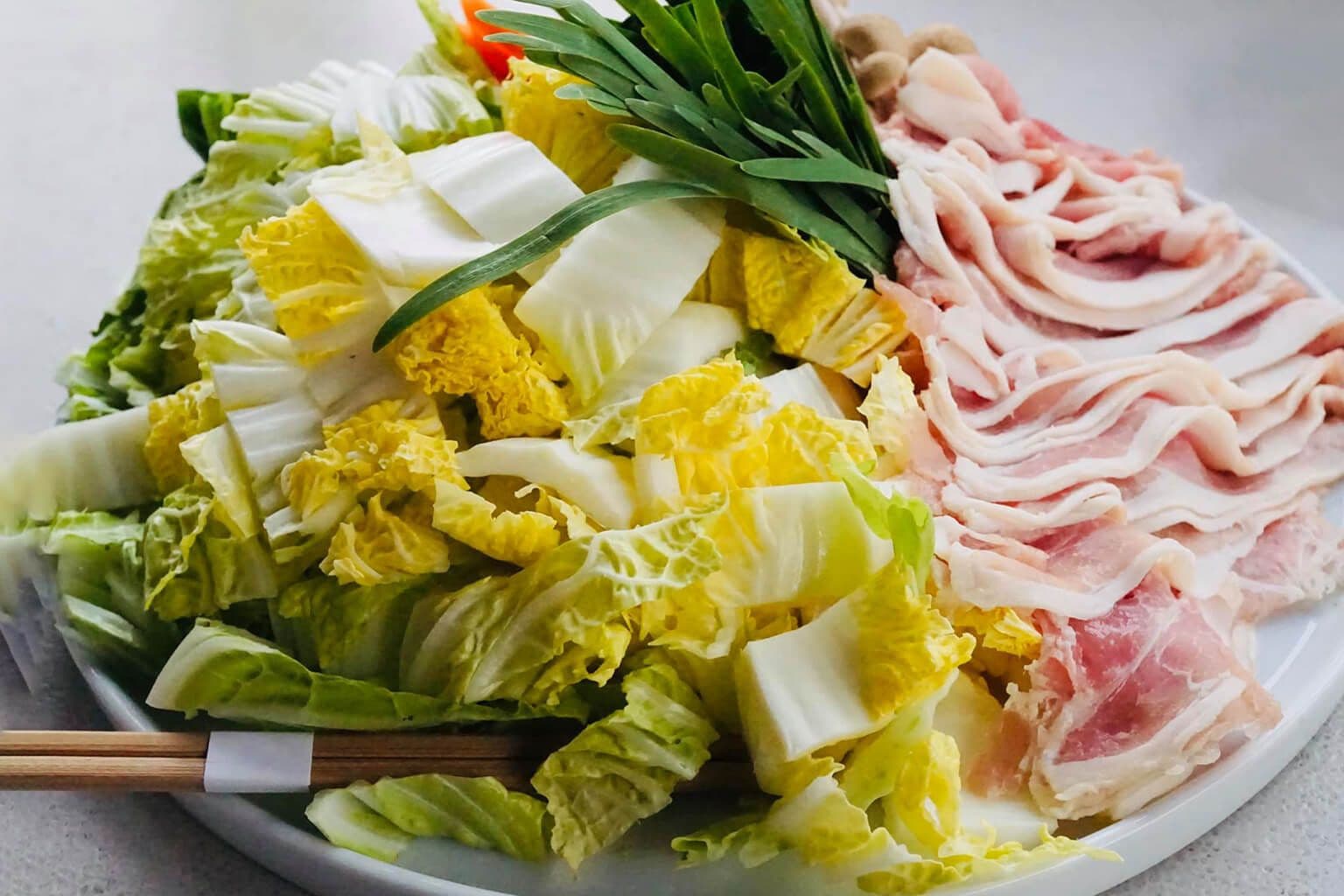 Tonkotsu is a thick and rich soup made with pork bones and fat. You probably recognize the word from soup options at ramen shops. This is a do-it-yourself hot pot, so you will simmer vegetables and pork slices in the Chef's signature tonkotsu soup. After you finish, you can order an optional noodle and make your own delicious tonkotsu ramen with the remaining soup.
Hakata Motsunabe (intestine)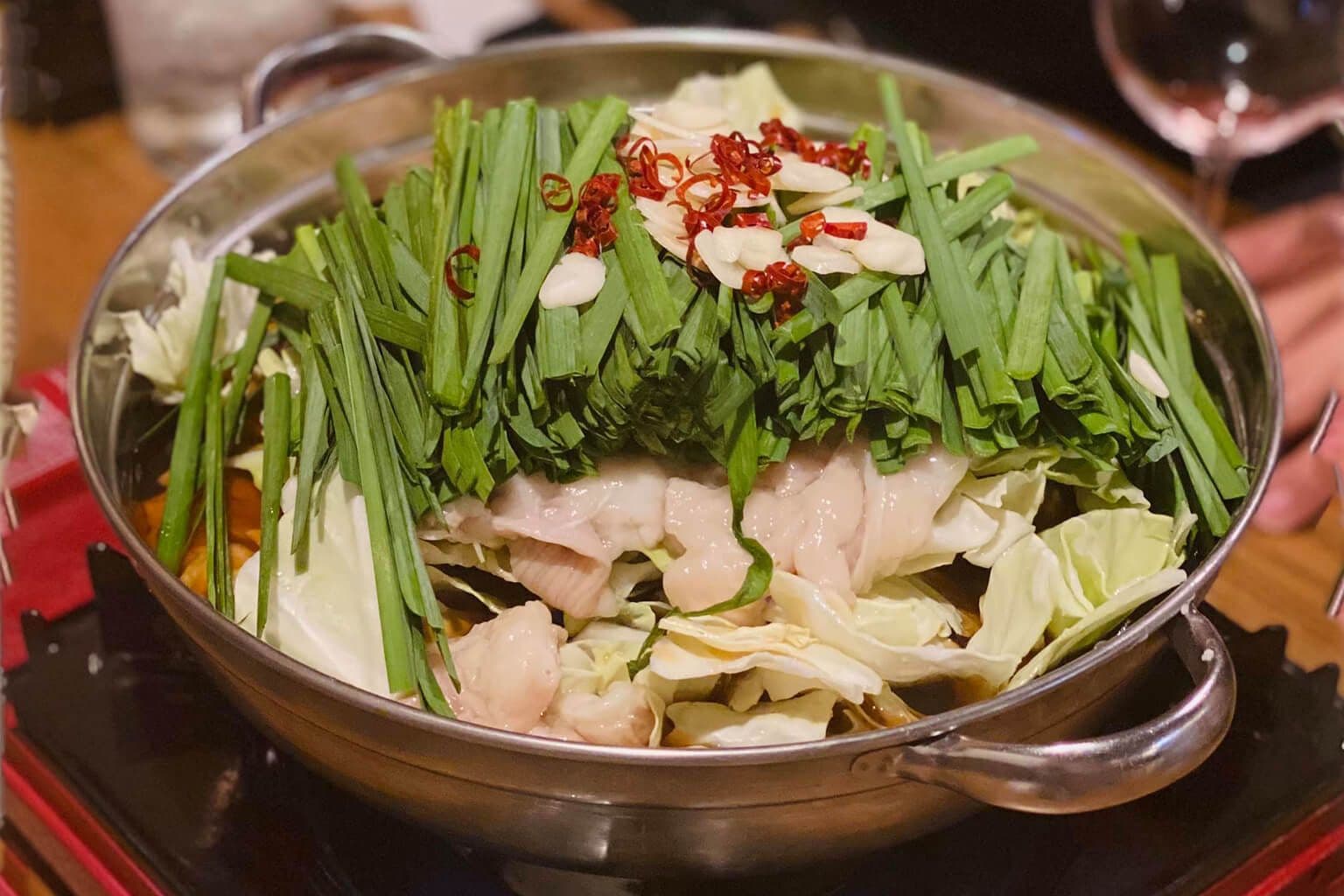 Motsunabe is a specialty dish of Hakata. It comes with Chef's secret soup base, lots of garlic, cabbage, pork/beef intestines, and nira Chinese chives. Chef Hiro makes a very traditional version of this dish, which is so authentic that you can easily forget you are in Los Angeles. You can pair with a full-bodied sake packed with umami to go along with the overall rich flavor, or maybe choose a crisp, fresh sake to enjoy a contrast pairing.
Hakata Kushi Maki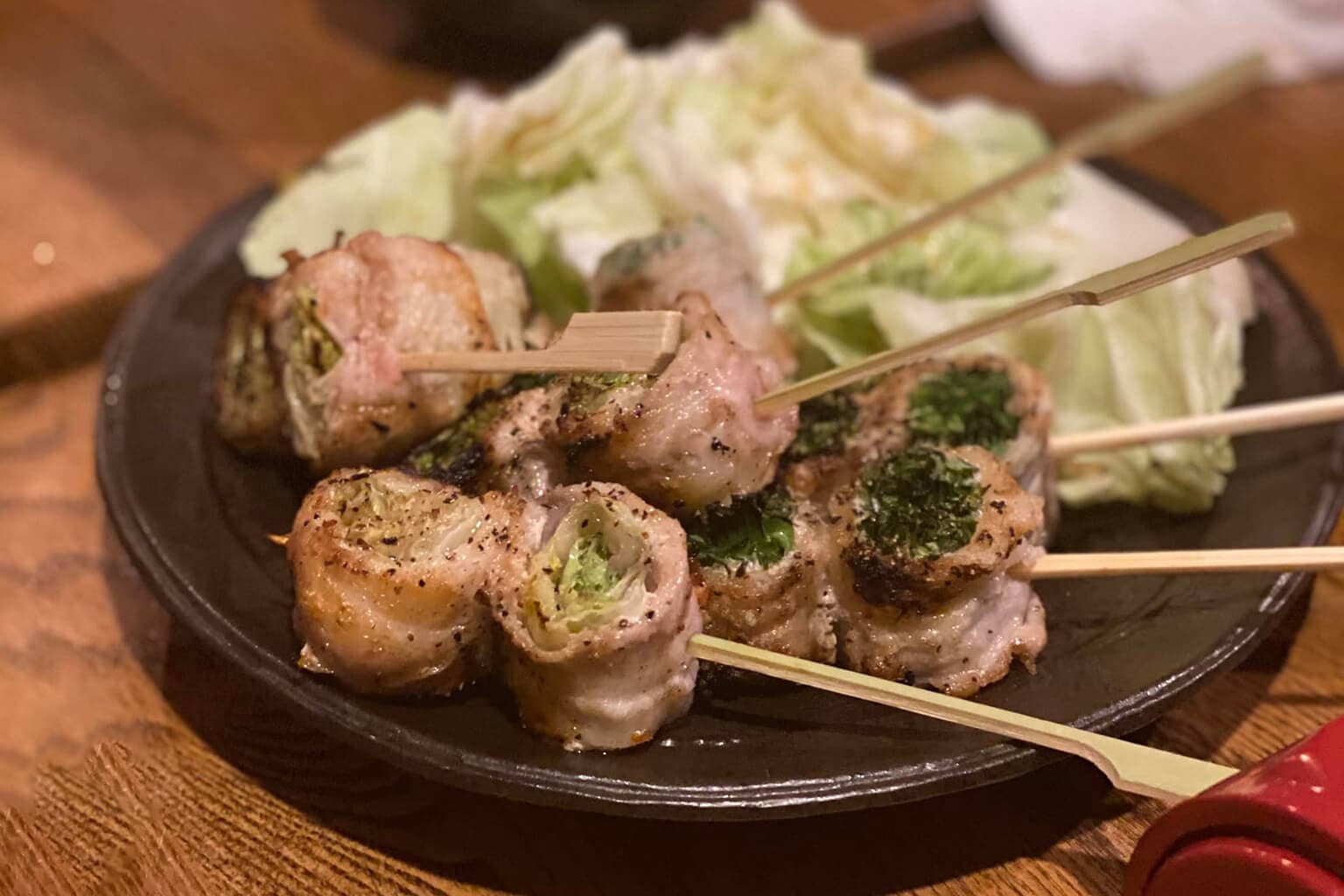 If you are looking for lighter fare, this is your go-to. Lettuce, scallions, and cilantro wrapped with sliced pork belly, individually hand-broiled by Chef. This is a type of skewer unique to Hakata.
Pairing Sake:
Shichida "Junmai"
This sake is from Tenzan Brewing Company located in Saga Prefecture. The sake is very aromatic with some tropical fruit notes, has a balanced acidity, and a nice clean finish. The brewery is about an hour and half drive from Hakata. Matching local food and beverage is always a great start for a great pairing experience.
About Chef Hiroki Chiya
He is very passionate about exploring the best ingredients and making the most out of them.
He loves surfing and enjoys riding waves on his day off.
Hakata Izakaya Hero
Price: $
https://www.izakayahero.com/
1929 Westwood Blvd, Los Angeles, CA 90025
(424) 832-3304
The restaurant has a great sake list but they also allow BYOB.*
*Please check the latest corkage policy when you make a reservation. Bring Tippsy Sake with you!