Back in 2021, we gave our recommendations for some of the best warm sake for you to try. Well, a couple years have passed and we're at it again. The fact is, there are plenty of amazing sake to drink warm or hot. But it's important to know which ones, as not all sake benefit from heating. When you do find that special bottle, drinking sake warm can feel comforting and magical. It's yet another way Japan's national beverage can reveal itself to you.
Which sake to drink warm
Generally, sake categories such as junmai, honjozo and "futshushu" (table sake) can be enjoyed at a greater range of temperatures, including room temperature, warm and hot. That's because the rice used to make these types of sake isn't as highly polished as their junmai ginjo, ginjo, junmai daiginjo and daiginjo counterparts. The less polished the rice grain, the more fats and proteins are left behind to generate bolder, earthier and more robust flavors. On the other hand, highly polished sake can lose its delicate flavors and aromas when heated. Of course, there are always exceptions, but this is a good starting point when choosing which sake to drink warm. For product-specific temperature recommendations, check the temperature bar on the bottle's product page on TippsySake.com.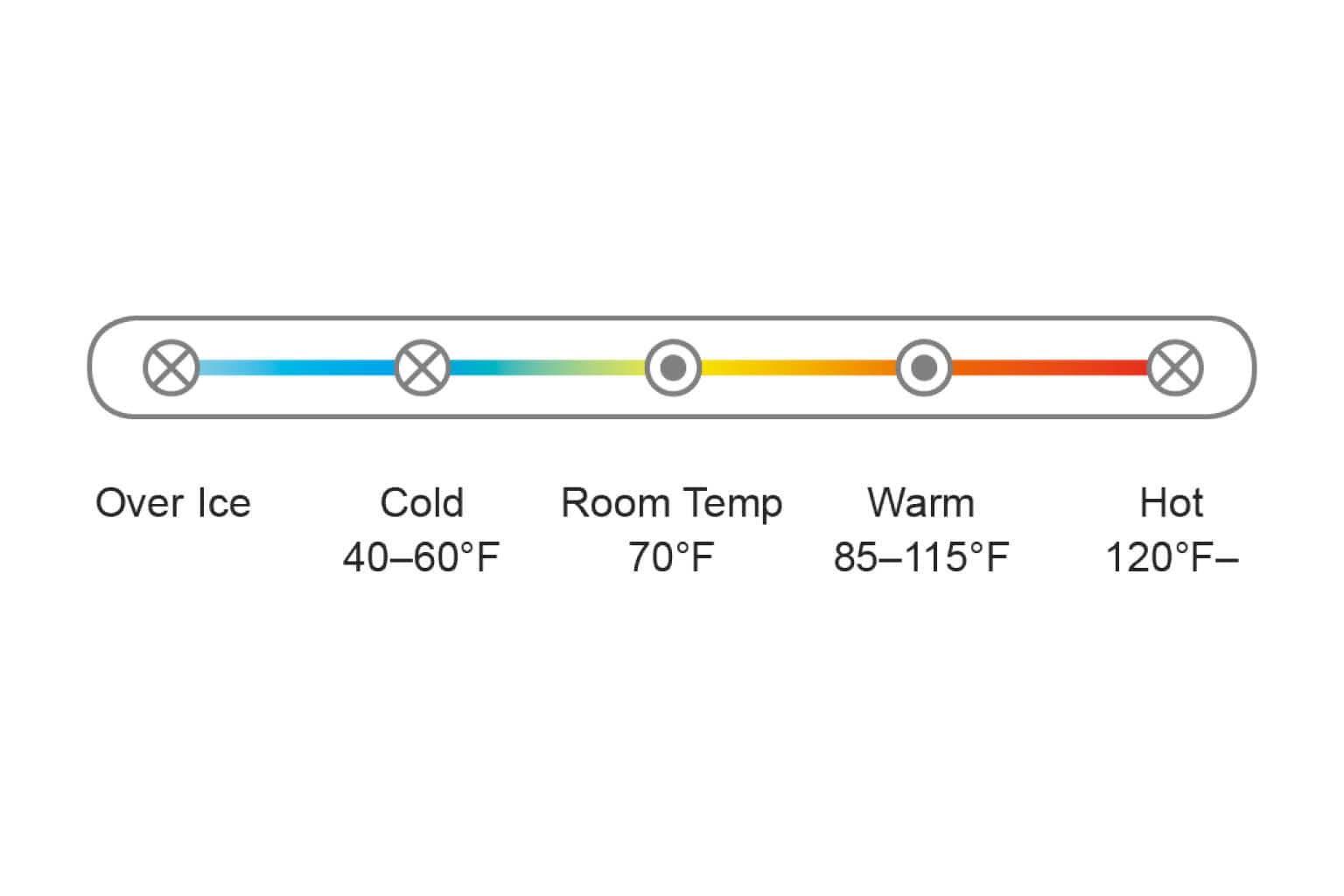 Which sake cups to use
Exploring the wonderful world of sake cups is one of the many joys of drinking sake. They come in so many shapes, sizes and materials. They're beautiful and fun to collect. But because there are so many different kinds, questions can indeed arise. Does it matter which one you drink from? Is there a certain kind of cup that's best for warm sake?
Different styles of sake ware can yield different tasting impressions. As far is temperature is concerned, there is a much more tangible reason as to why some sake cups are better for warm sake than others: You need a sake cup that can withstand heat and feel comfortable in your hands. Glass cups aren't recommended because they may break.
"Ochoko" and "guinomi" are the go-to vessels for warm or hot sake. Many of them are ceramic, which is an excellent material for handling a hot beverage — just like mugs for hot coffee or tea. These small cups also fit perfectly into your hand, providing a cozy, tactile experience.
How to warm sake properly
To heat sake at home, you'll need a "tokkuri," or sake carafe, also made of ceramic. Pour sake from the bottle into the tokkuri. Boil a pot of water on the stove. You can either place the tokkuri in the pot as the water is boiling, or wait until the water reaches a boil, turn the flame off and let settle for a minute before submerging the tokkuri. It's best to use a thermometer to make sure the sake reaches the appropriate temperature; overheating can give the sake a harsh impression and mask its flavors.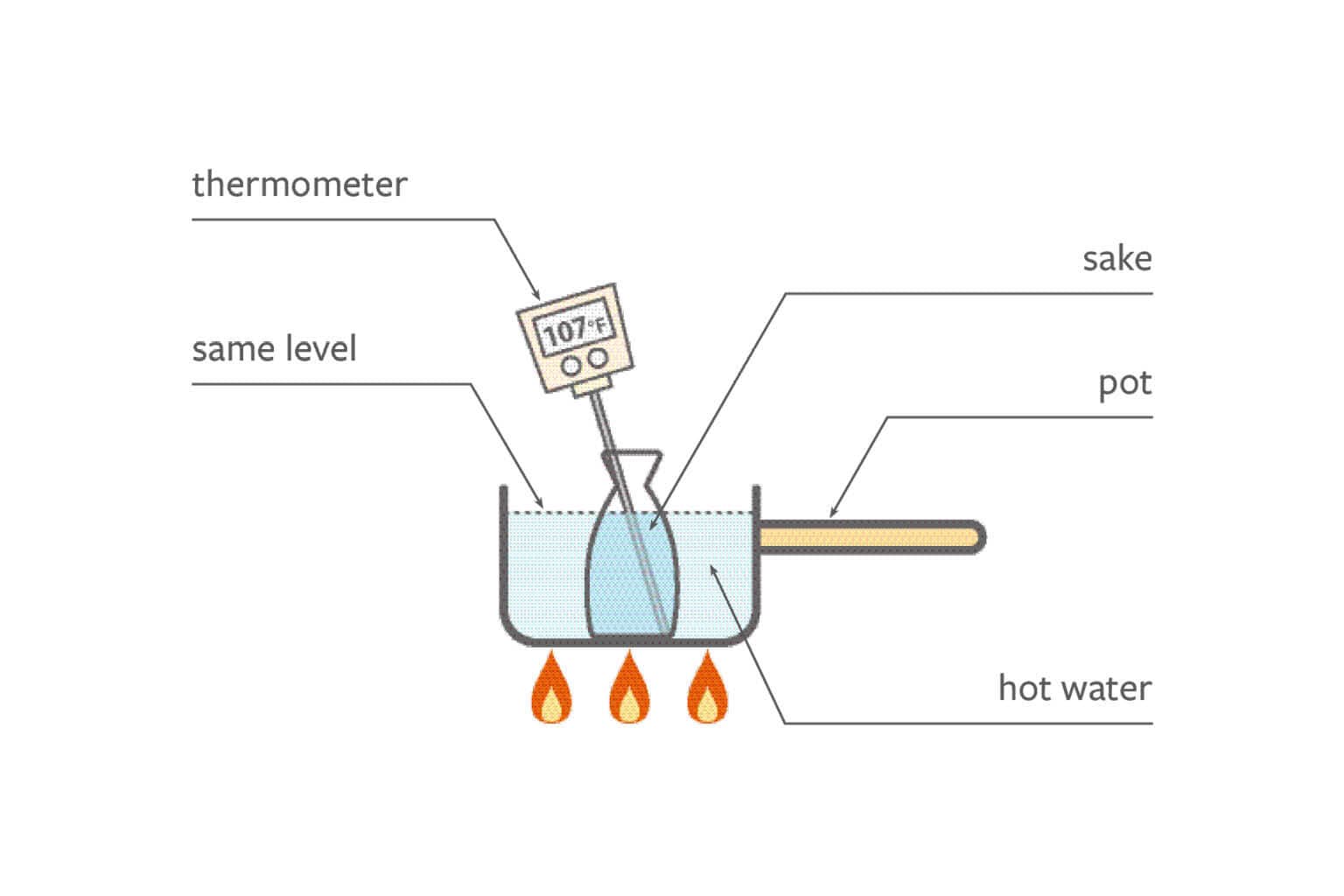 Visit our Sake Guide for more information about how to drink and serve sake.

5 best warm sake of 2023
We've gathered five sake with various flavor profiles and price points to ensure there's a best warm sake pick for everyone. Here are the bottles we're loving warm this year.
Sogen "Noto no Kuni" Yamadanishiki
Price: $$$
If there is one word Sogen Brewing Company wants you to know, it's "umami." Located on the Noto Peninsula, the brewery fully embraces the local food culture which favors salty and savory dishes. They brew full-bodied sake saturated with umami to be the ideal mealtime companion.
Sogen "Noto no Kuni" Yamadanishiki is a junmai sake with an enticing and unique aroma of melon and spice. The umami is like a firm, warm hug, with a vegetal note reminiscent of shiso leaves concluding in a gentle finish. This sake certainly is made for food pairing; I found vegetable dumplings with a touch of sesame and chili oil to be a winning combination!

Mantensei "Star Filled Sky"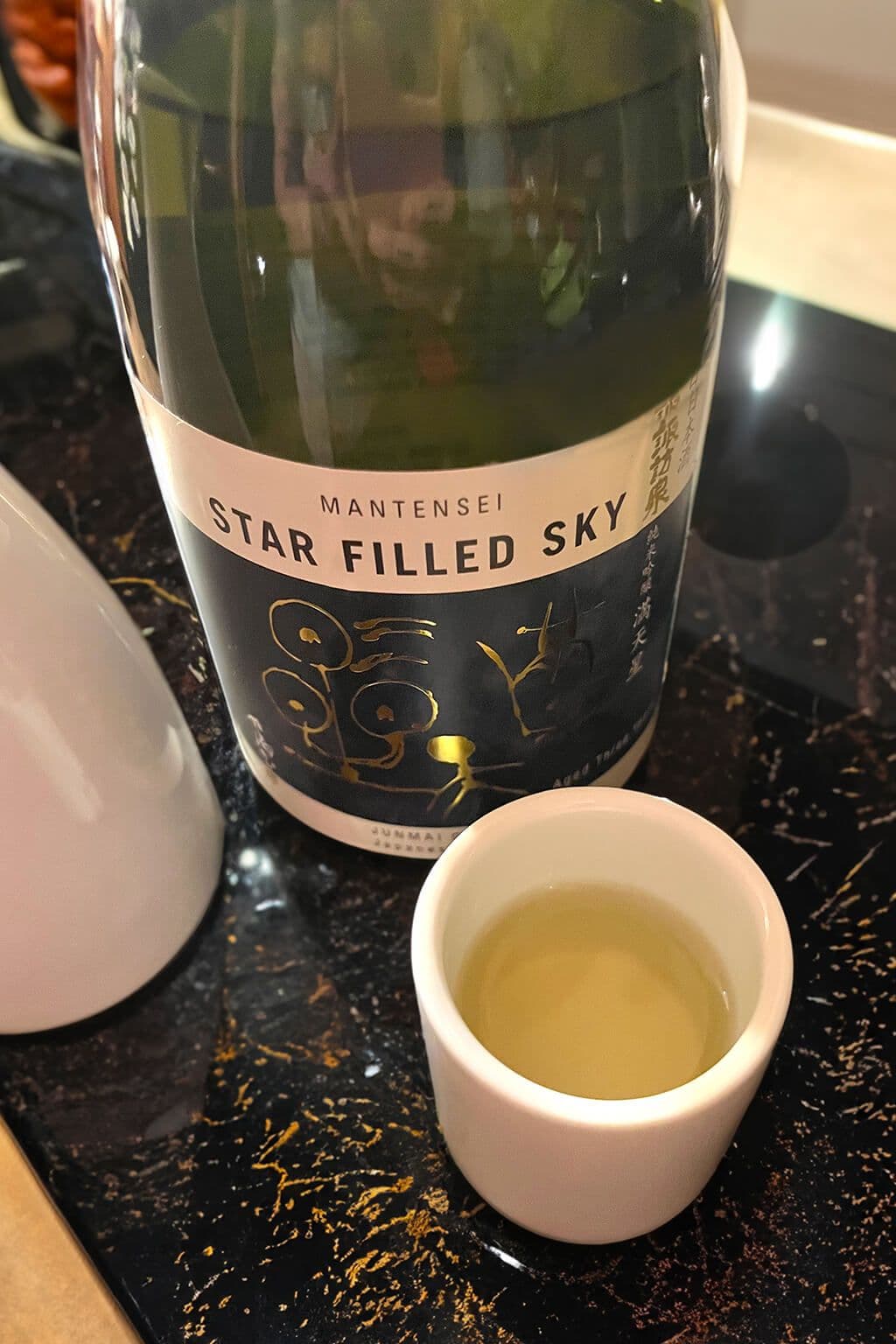 Price: $$
Aged for two years after brewing, Mantensei "Star Filled Sky" represents Suwa Brewing Company's closely held belief that there's nothing better than properly matured sake served warm. It's a junmai ginjo with a 50% RPR — the kind of sake that doesn't always do well when heated — but the two years of aging has given it a rich sweetness that is accentuated when warmed.
This sake has a more yellow hue than most, and looks and tastes as if someone mixed in a touch of honey. Combined with a dominant rice flavor, a hint of baking spice and a soft mouthfeel, an ochoko full of "Star Filled Sky" is just the cure for a winter traveler who's been chilled to the bone.
Senkin "Classic" Kamenoo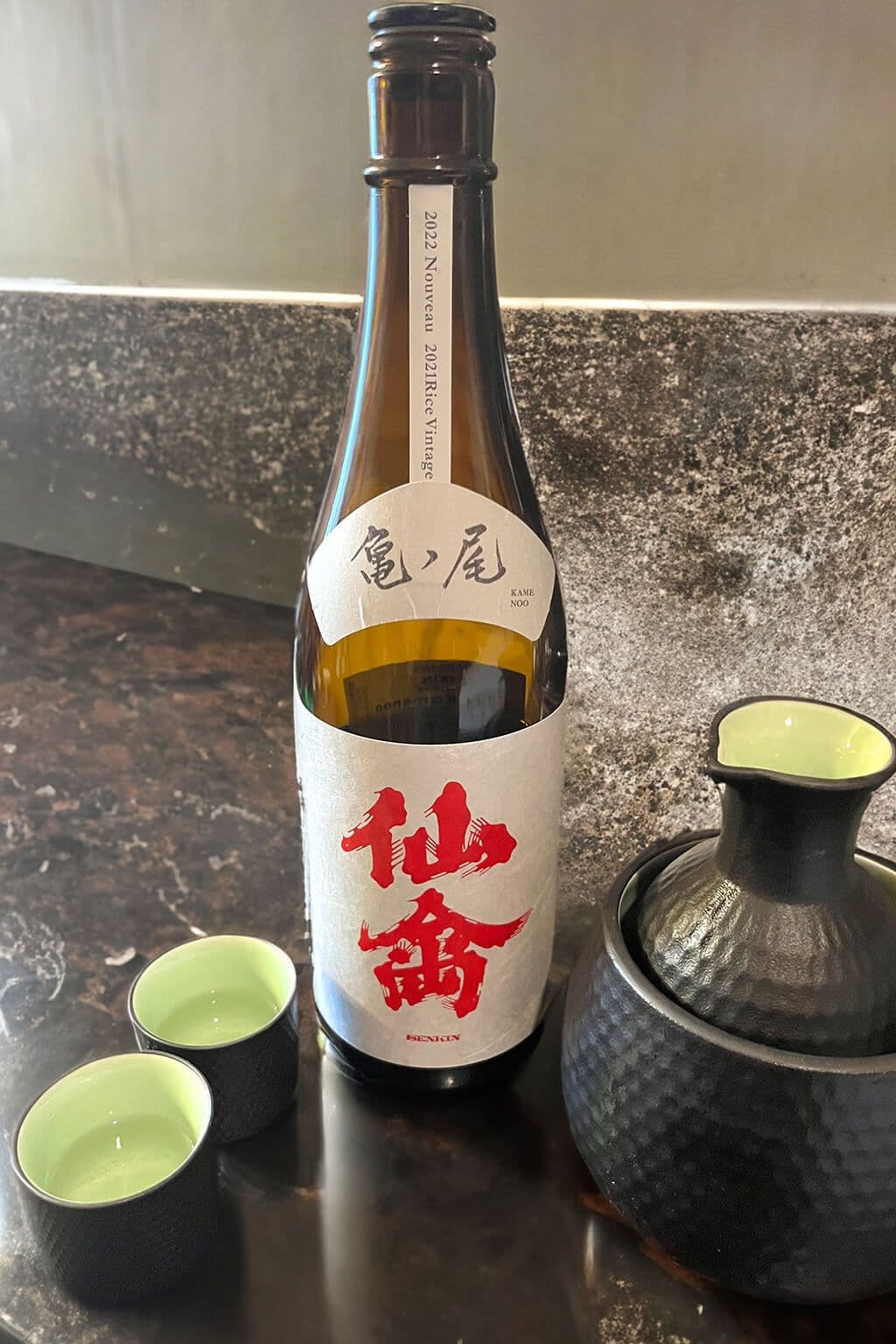 Price: $$
Senkin is an exceptionally popular brand in Japan known for its juicy sake that strikes a charming balance between sweetness and tartness. They call this "amazuppai." Senkin "Classic" Kamenoo stands out as a junmai daiginjo that can be appreciated warm as well as cold. Part of the reason for this is that it's a "muroka" (non-charcoal filtered) "genshu" (undiluted sake), giving it a more expressive flavor.
Senkin "Classic" Kamenoo tastes of fleshy stone fruit, like nectarine or apricot. The texture is as soft as peach fuzz, due in part to the use of Kamenoo rice, the strain after which this sake is named. The tangy aspect of this sake is heightened when chilled, but mellows nicely when warmed.
Gangi "Hitotsubi"
Price: $$
A "namachozo" (pasteurized only once after aging) junmai from Yamaguchi prefecture, Gangi "Hitotsubi" has the apple-forward aroma and flavor so many sake drinkers love. Drinking it cold is like biting into a freshly picked fruit that's bright and a little tart, while warming it up transforms the flavor into more of a baked apple. This sake by Yaoshin Brewing Company would definitely hit the spot during the fall months, when the harvest is on everyone's minds and the apple is the star of the show. Enjoy with some mild yellow cheddar and artisanal crackers for a simple but satisfying adult snack time!
IWA 5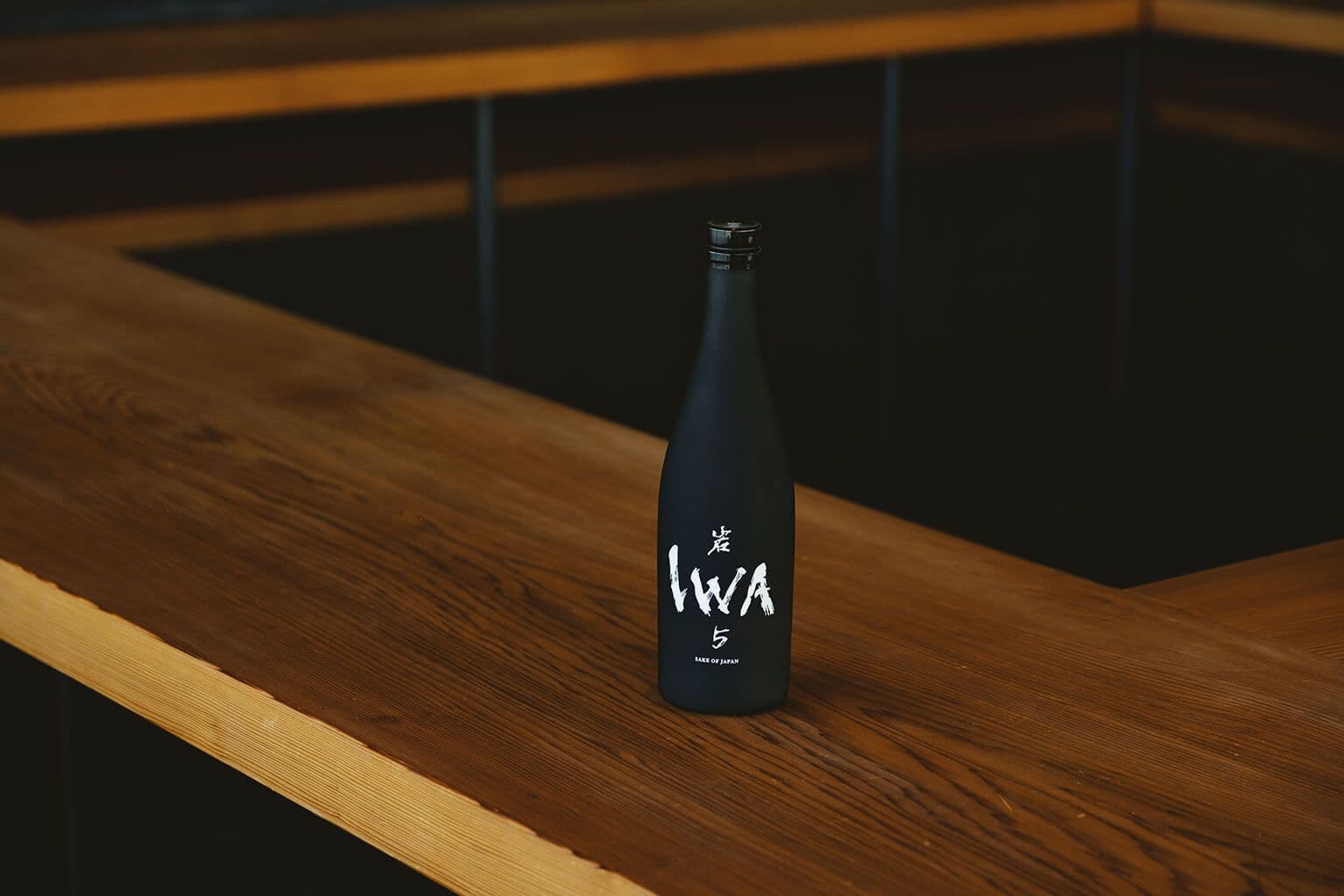 Price: $$$$
Masterfully blended by Richard Geoffroy, former chef de cave of Dom Pérignon Champagne, IWA 5 "Assemblage 3" is a kaleidoscope of flavor. There are so many elements to unpack with this junmai daiginjo, which is brewed using three types of sake rice and five kinds of yeast. Try this sake at every temperature and experience the evolution from fruity to earthy, as notes of cherry give way to almond, rice and a pinch of white pepper. You simply won't find another sake like this!
Warm your soul with sake
Everyone has their preferences regarding sake temperature, but even if you tend to favor chilled sake, don't forget that heating can reveal sides you may never have experienced before. A warm cup of tea or coffee is nice, but some days call for something a little stronger. And when you find a sake that you love to drink warm, it's like a comforting embrace from an old friend.
If you're still not sure which sake is right for you, head on over to our Sake Guide for the best bottles and brands for beginners!